Saturday 13 April 2019

at

08:14h
Forster Strasse 51 Berlin 10999 Berlin
ABOUT THE SEMINAR
The objective of this seminar is to provide participants with a solid understanding of typography and the knowledge to create better visual communications.
We will analyze the history of typography, the classification of typeface families, and the anatomy of the letter. The seminar will introduce different approaches to and theories of design and typography. Participants will learn how to work with letters and text, how to compose a page, and how to use a grid.
The main thing is to spend one day between letters and create a space for knowledge, exchange and debate. .
DATE:
Saturday 13th of April
TIME:
11 - 19h. (with a 45 minutes lunch break)
PLACE:
Workshop on Forster
Forster Strasse 51. 10999 - Berlin
www.workshop-on-forster.de
TO:
Everyone interested in graphic design, visual communication and typography.
No spedific skills or experience are required.
PRICE:
65 Euros
INQUIRY AND REGISTRATION:
Send an email to:
jorge@jorgechamorro.es
A minimum of 5 attendants is required to run the workshop Maximum 10 attendants
ABOUT THE INSTRUCTOR:
Jorge Chamorro (Madrid, 1972) is a graphic designer, teacher and collage artist. He worked as a graphic designer for several studios, until he set up his own studio in Madrid in 2005, where he develops communication projects for different clients. He combines his work as a designer with teaching graphic design and collage. Besides designing and teaching, he develops artistic projects, mainly collages. He has exhibited regularly in a variety of venues around the world and his work has been published in many international media. Since 2013 he lives and works in Berlin and Madrid.
www.jorgechamorro.es
---
---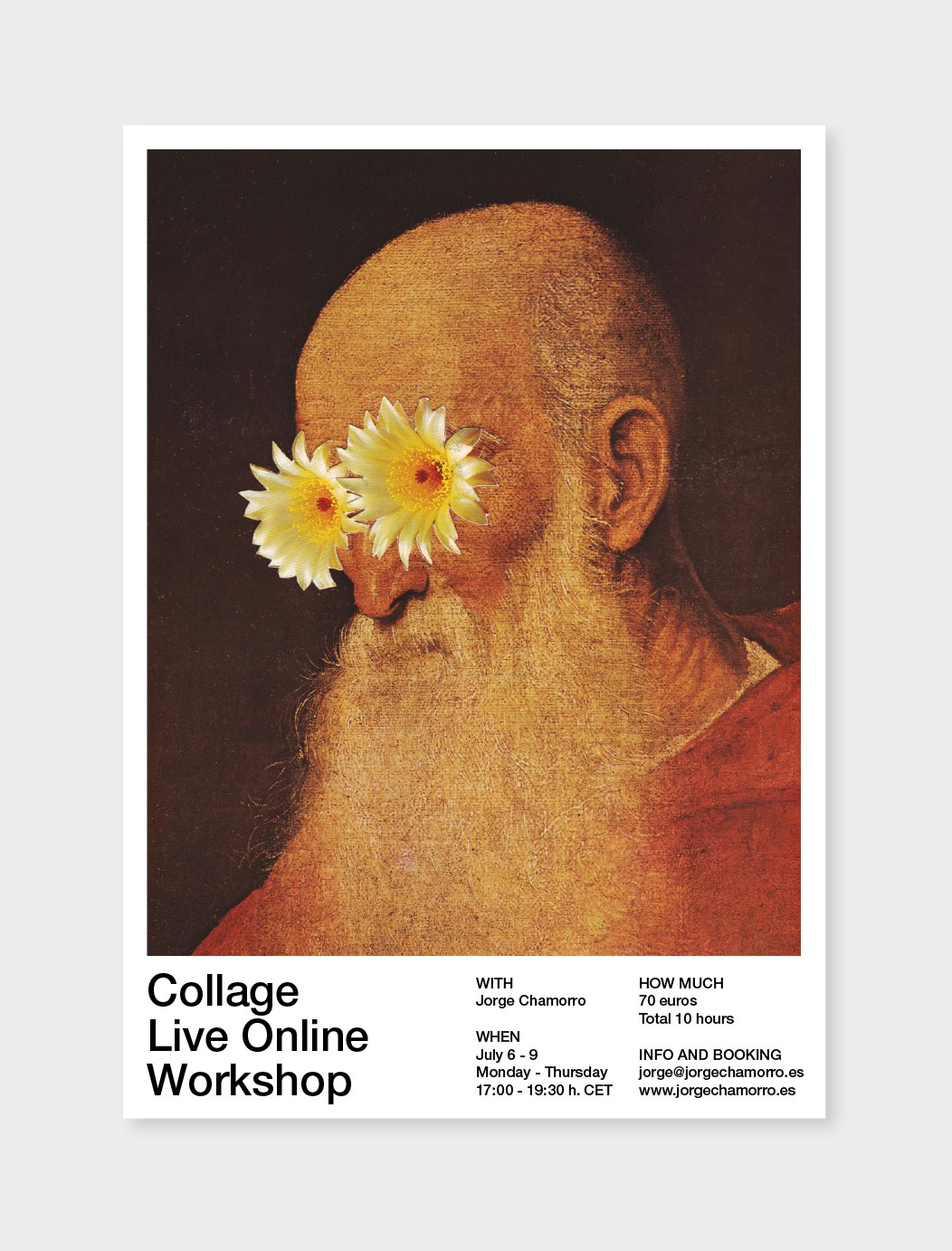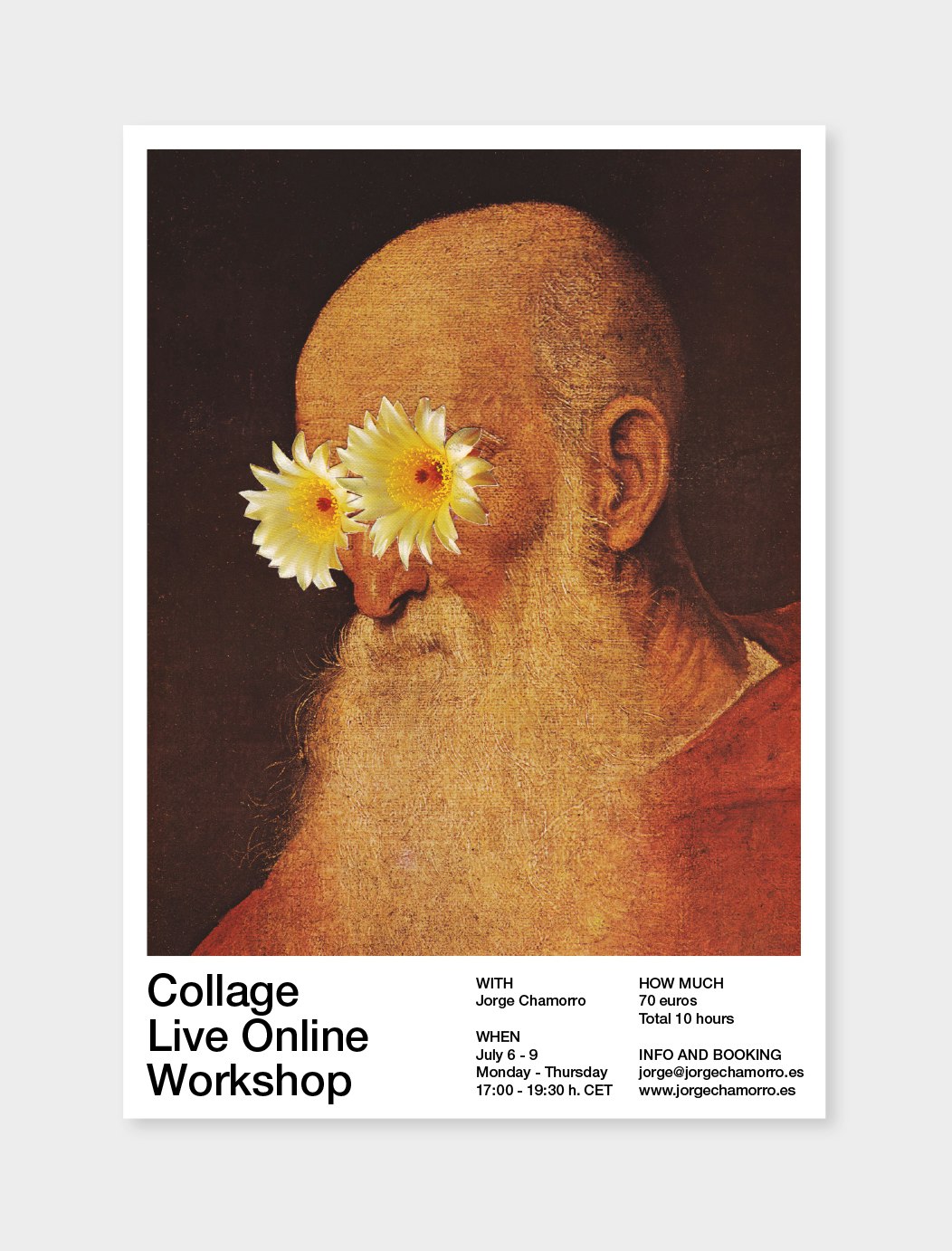 ---