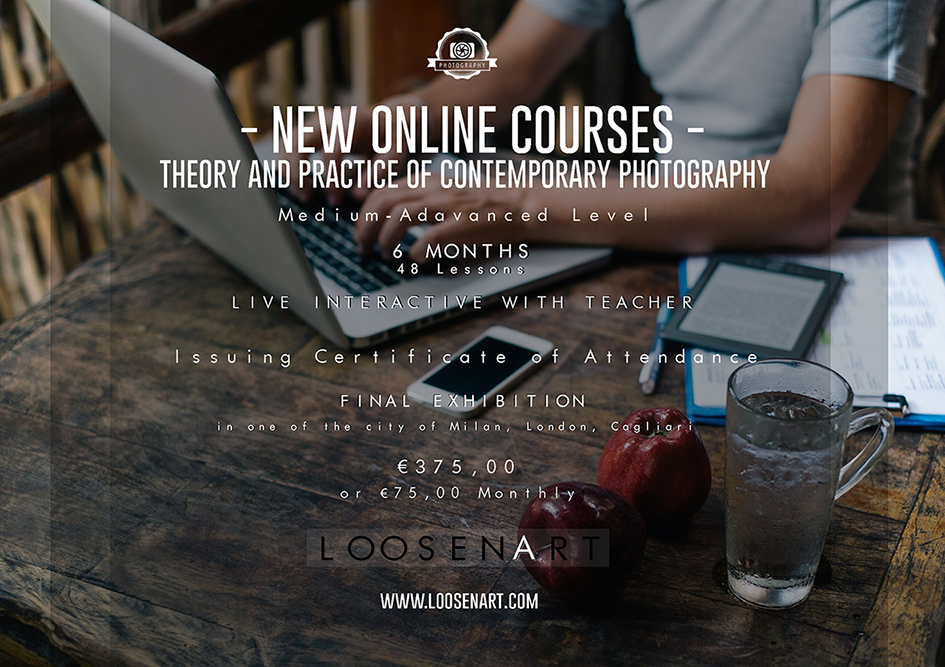 Wednesday 28 December 2016

at

00:00h
NEW ONLINE COURSE
6 MONTHS (48 LESSONS - 72 HOURS)
Live Interactive with Teacher
FINAL EXHIBITION AND CERTIFICATE OF ATTENDANCE
---
Language: English
COURSE PRESENTATION
The course aims to view and understand the different trends which have defined the
history of photography in recent years. Photography as a tool to express interior beliefs
of the arts. Photography as a way to report history. Photography ad a mean to commercialize business.
Many changes have undertaken in society : cultural social and technological. Changes which have
opened doors to the most creative and unbelievable visions of photography in the history of its time.
MORE INFOS AT https://www.loosenart.com/pages/courses
---
---
---