Friday 31 January 2020

at

00:00h
Learn to mix your own music and songs from beginning to end within Logic Pro X.
One-to-one and group lessons for people that want to mix their own songs so they are ready-for-release without the need of any external aid and doing so in an affordable, professional and effective way.
The lessons cover audio mixing theory from beginning to end (EQ, Compression, Reverb, etc.) and are based on hands-on and practical advice that focus on the individual needs of the student. Both for Mac and PC users using Logic Pro X - but also Pro Tools, Ableton Live, etc.
All music genres: pop, hip hop, electronic, dance, techno, indie, soul, soundtrack, etc.
'Logic Pro' Apple Certified teacher specialized in professional audio production (music producer and mix engineer).
Individual lessons and complete courses in English or Spanish in Berlin and Hamburg.
---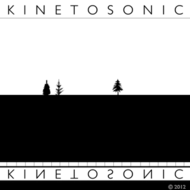 ---
---