Friday 23 April 2021

at

22:00h
Sandro Botticelli, around 1478, created one of his top creations, "Spring". With this painting, he created a new tradition, as for the first time in the chronicles of painting a theme inspired by mythology was depicted. Botticelli's style is special. The airy forms, as if they do not hit the ground, are reminiscent of decals.
Works by great Italian Renaissance artists - such as Botticelli's "Spring" - have been under the microscope of various scholars and art historians for centuries. They have been researched and interpreted both in terms of their poetic side, as well as in terms of archeology and philosophy. Nevertheless, understanding the great works of antiquity is not the only purpose of art. Art exists to interact with the viewer, to influence his mood and to arouse his imagination. Art inspires art. Based on this belief, young artists are invited to present, through their own works, feelings and impressions that inspired them in the painting "Spring" by Sandro Botticelli.
The aim of the exhibition is to show that a work of art can be a trigger for the creation of more works, works that, although they have a common point of inspiration, are not imitations, but externalization of the style and temperament of each artist. Works that in turn will inspire new masterpieces, contributing to the perpetual cycle of art creation.
For guidelines and further information please visit http://www.culture365.gr/art-inspires-art-digital-art-exhibition-open-call/
---
---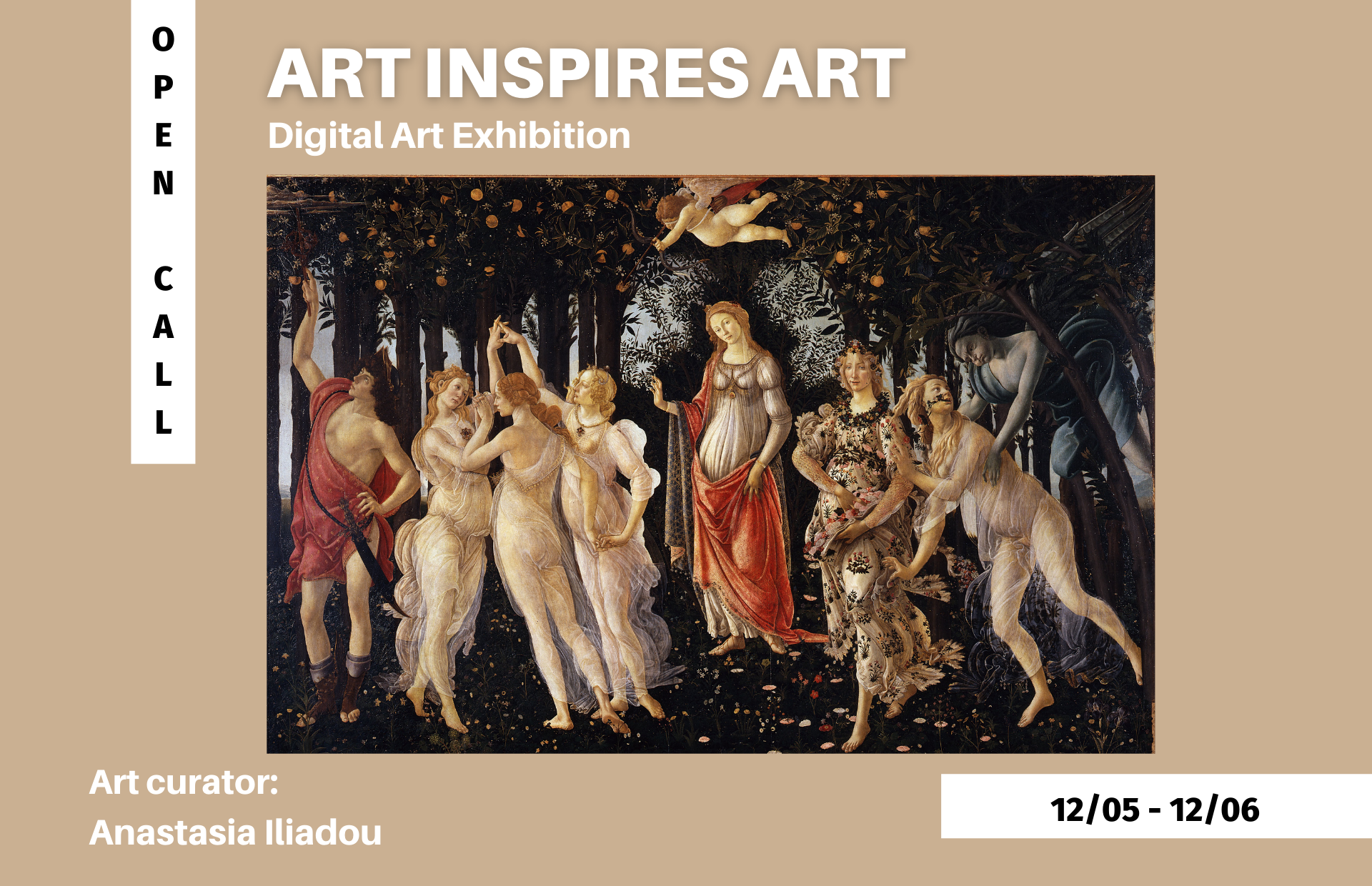 ---