Thursday 2 September 2021

at

22:00h
Hey,
I'm searching for someone who'd like to share my studio with me.
I'm using a 20sqm space in my flat as a studio to train/ dance/ create and am looking for someone who'd like to use the space for about 15 hours per week, as I'm not in all the time.
Contrary to the pictures, the space is completely empty atm. So you can use it for anything and leave your material there.
The space is in a shared flat (but you will obviously have your privacy) with bathroom, kitchen and wifi, which you will have access to.
The price to rent out the room part-time is 150 euros per month.
I'm mainly looking for someone who'd like to rent the space for a couple of months/long term.
Write me with ideas, questions and proposals!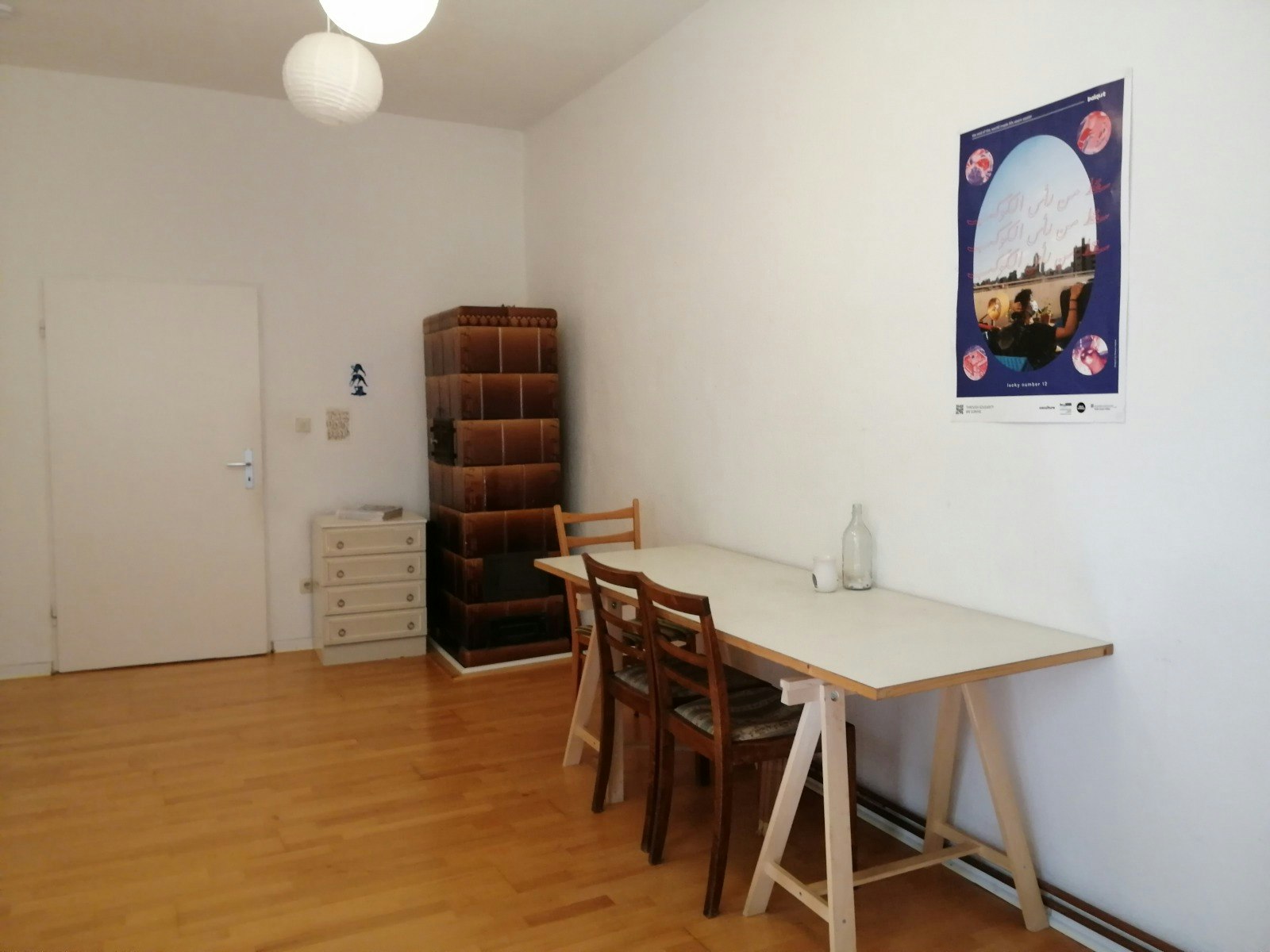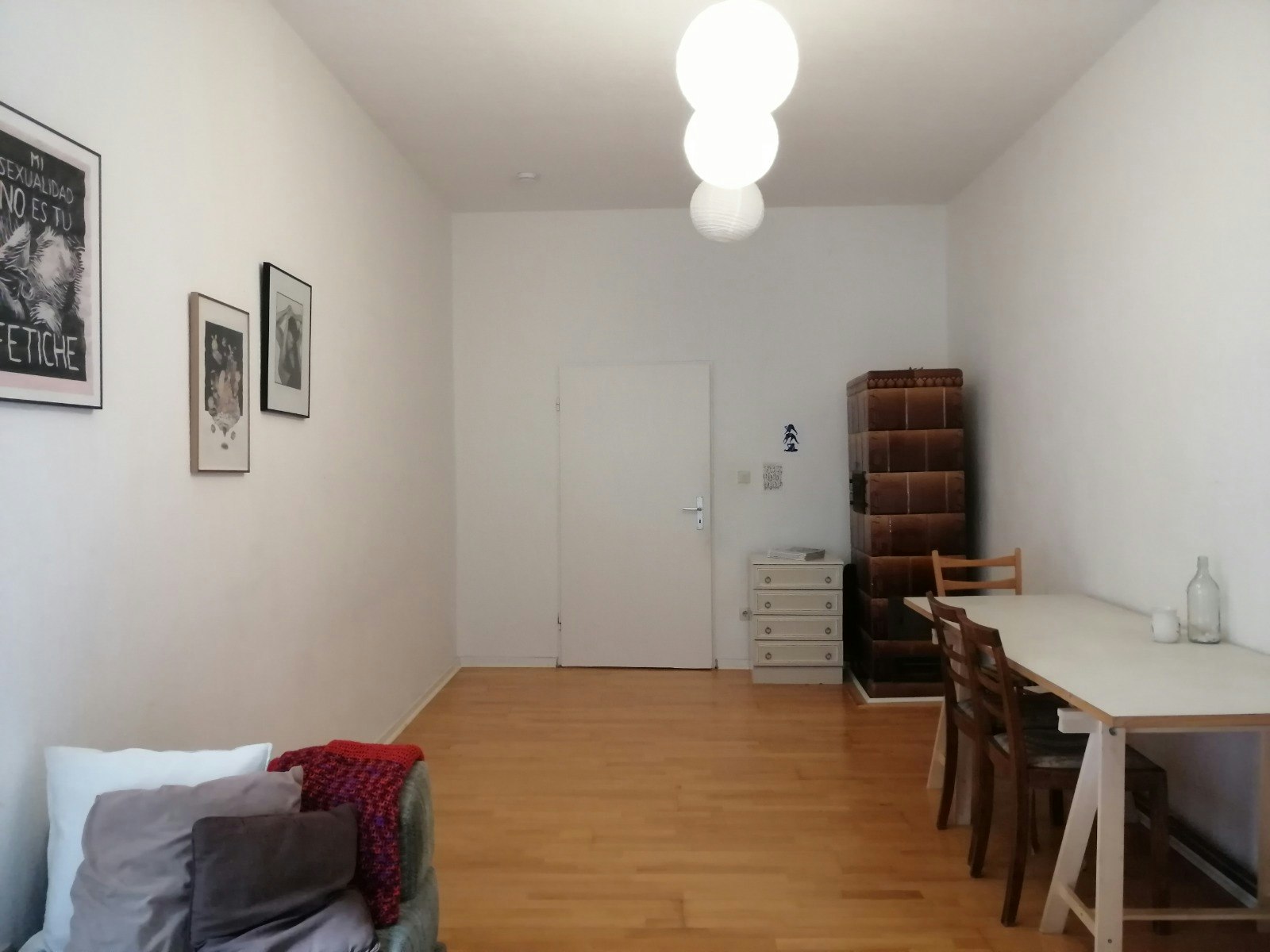 ---
---
---