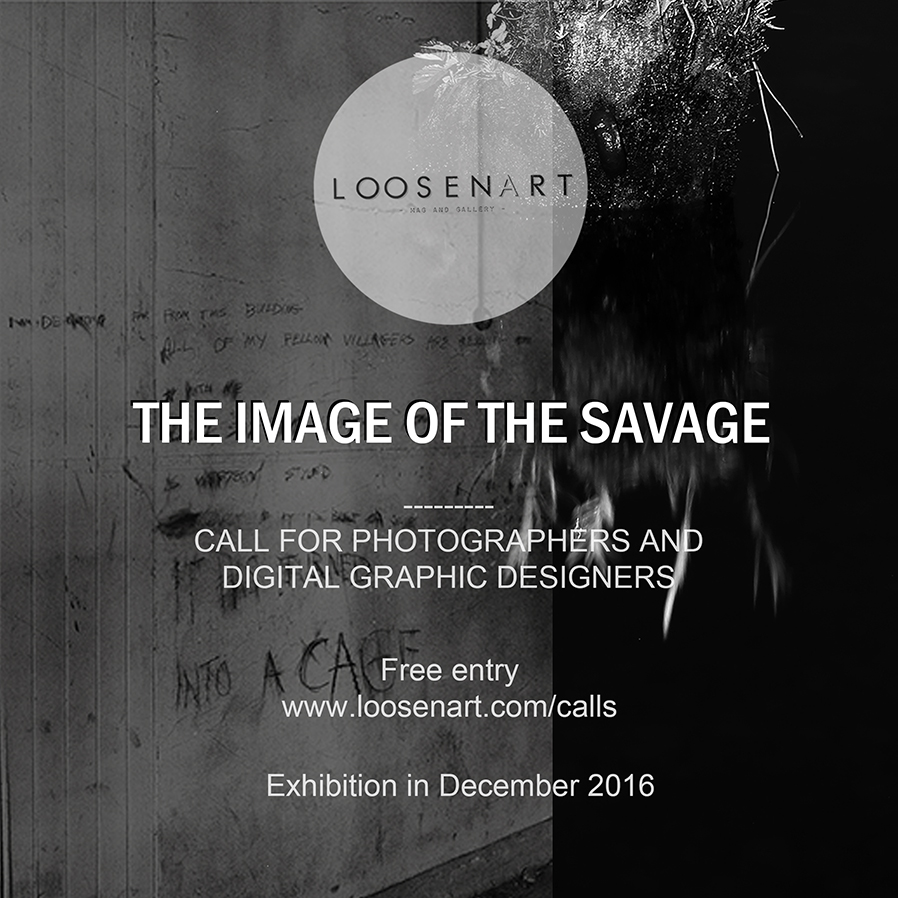 Tuesday 25 October 2016

at

00:00h
THE IMAGE OF THE SAVAGE
Call for Photographers and Digital Graphic Designers.
Take part of the group exhibition in Cagliari, ITALY. 1st - 10th December 2016
FREE ENTRY
An invite to take part to the collective exhibition that will expose "the image of the savage", an opportunity to highlight an intrinsic aspect of human nature and of the world in which he lives, "an image of the savage" that often emerging from cultural and technological patina with which the man builds his refuges from reality, but from which he is inevitably recalled in the evidence of his behavior, and in manifestation of the nature of the world from which every living being originates.
Submit at https://www.loosenart.com/pages/calls
---
---
---
---