Sunday 1 February 2015

at

00:00h
Create your own website or online shop with Wordpress.
Learn step by step to set up your own website, blog or ecommerce site - keep it up to date with the latest technologies and trends with social media, etc.
The course is for beginners - in this course you'll learn how to:
-create your own website, portfolio, blog or ecommerce virtual shop
-link your wordpress site with social media (facebook, twitter, google+, etc.)
-setting it up on your own server with your own domain
-expand the power of wordpress with plugins
-use SEO to appear on google searches
-use analytics to track who visits your website, where from and much more
-how to use your server and hosting and get the most out of it (subdomains, multiple domains, etc.)
-solve troubleshooting and maintenance of your site
One-on-one lessons and complete courses from beginning to becoming self autonomous with your own professional website.
Lessons in English or in Spanish.
Tel. 017698553617
---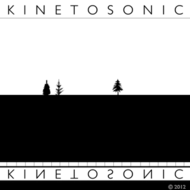 ---
---