Thursday 13 August 2015

at

22:00h
WIN a SOLO EXHIBITION!
This year Alliance Française de Singapour is holding their 6th France + Singapore Photographic Arts Awards (FSPAA), a photography competition that aims to feature French and Singaporean professional artists. The top 10 finalists of the competition will win a group exhibition in Societe Generale Gallery (Singapore), which will be held from the 9th of September until the 3rd of October 2015. The FINAL WINNER will win a solo exhibition in Societe Generale Gallery in 2016.
From the 22nd of June until the 14th of August 2015, we are having an open call for artists to send us their applications for the competition. The artists should have a French or Singaporean citizenship to be eligible, although they don't have to necessarily be based in either France or Singapore.
For more information on the competition, please visit:
http://www.alliancefrancaise.org.sg/cultural-events/gallery/
If you have any further questions, please email:
gallery-eventassist@alliancefrancaise.org.sg
---
---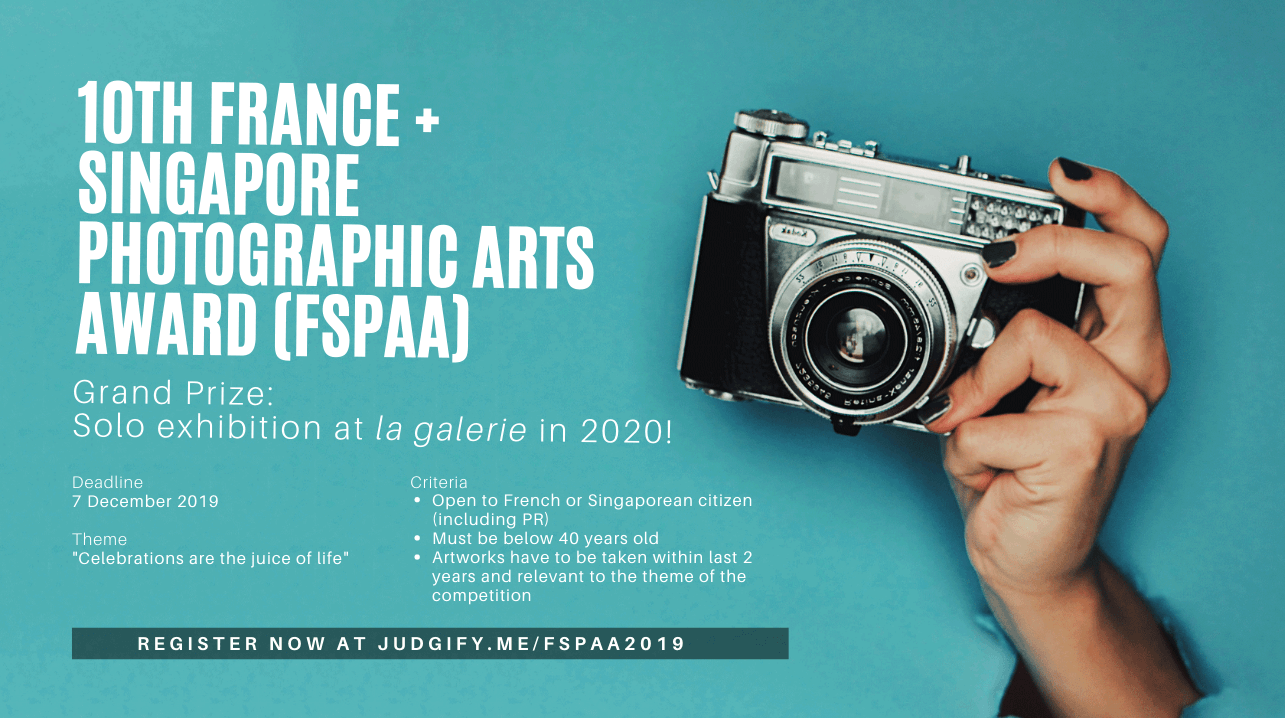 ---