Tuesday 20 April 2021

at

23:59h
arebyte Gallery's hotel generation mentors the next generation of UK digital artists during the critical early stages of establishing a career in the arts.
arebyte's yearly programme encourages young digital artists from regional UK cities to develop their practice and interact with new audiences in London and internationally with the aim to expand their network and foster new opportunities. This initiative nurtures a sense of place in the London art scene which can be notoriously difficult to infiltrate and creates new conversations between London and other UK cities.
The criteria for submissions is as follows:
- be aged 28 or under
- make work using emerging and digital media
- if you have an art degree (not mandatory) it must be from a university outside of London
- be living in the UK but outside of London (at the time of application)
For more information and how to apply - https://www.arebyte.com/about-hot-gen
---
---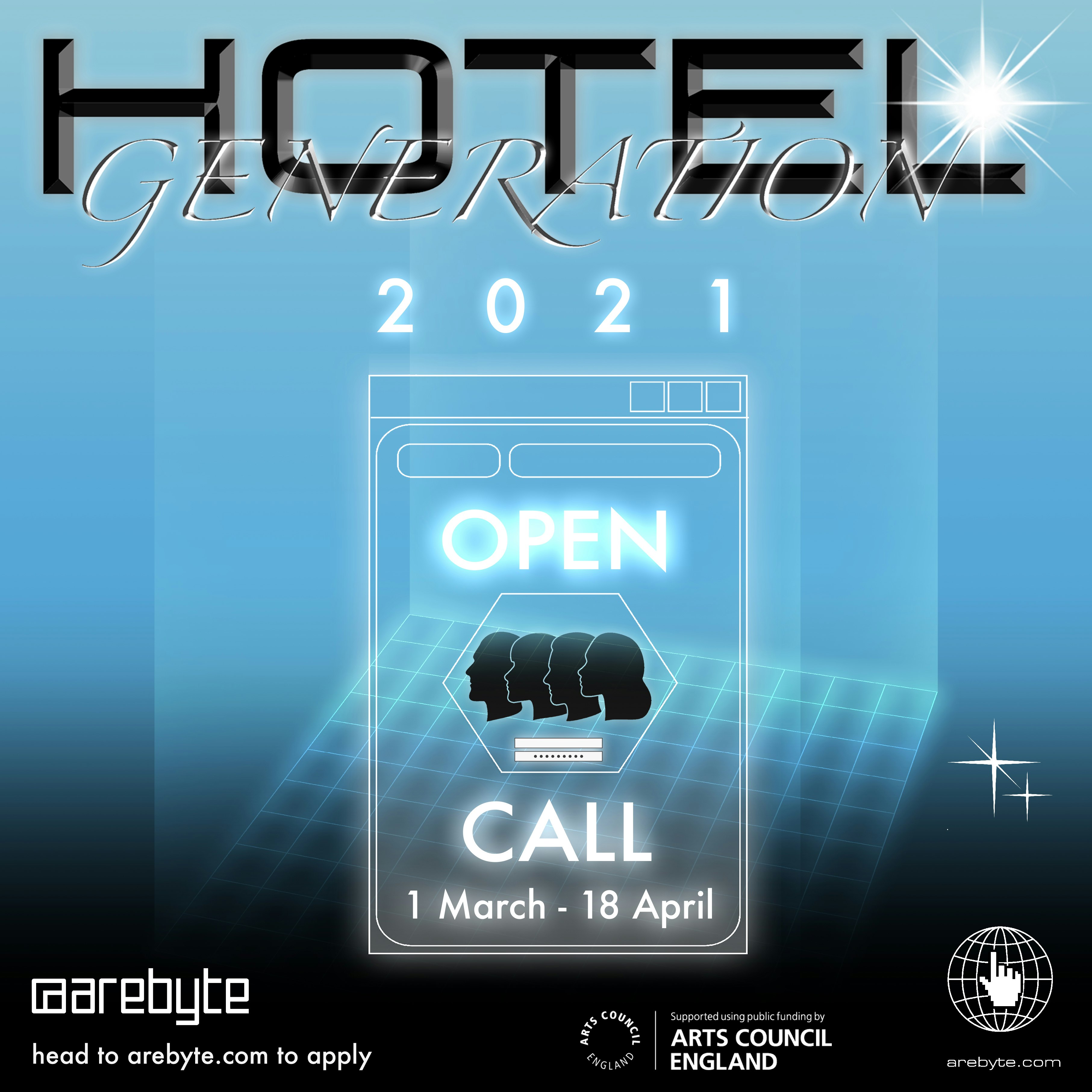 ---