Nourished by my curiosity of understanding the earth-bound, and fascinated by my mycelia observations, I translated a lab experiment into an aesthetic experience via an interactive video installation entitled "Sound for Fungi. Homage to Indeterminacy" complemented by arrangements of photos, drawings and diagrams.

Developed with Sage Jenson, the resulting installation consists of a code-based generative video that simulates the hyphae's growth and via a hand tracking sensor allows people to interact with these. Thus, a visitor can take on the role of a sound frequency modulating the hyphae growth in real-time and move through the network. The multiplicity of fungi becomes tangible through being able to change perspective in a 3D environment and fluidly shift from a macro view to a cellular level opening up fragile topologies made of nodes, connections and their environment.
Indeterminacy is an improvisational technique developed by John Cage that leaves many parameters of a composition undefined and up to the decision of the interpreter, chance or nature. Mycologist Alan Ryner is linking mushrooms to indeterminacy through their shape-shifting Gestalt. Fungi keep expanding, growing through different life cycles, some in theory even immortal. Here lies another fascination for me because fungi show possibilities for openness and open-endedness, terms used to describe Cage's compositions as well. I find the Cagean idea of Indeterminacy here particularly apt, as improvisation - not so much as a musical process but understood as a natural life phenomenon - becomes a necessary condition to bridge between "existing and emerging entanglements" and hence it is representing a condition of existence itself. As Benjamin Piekut writes about Cage's understanding, "Being is an act the outcome of which is unknown." This being without intention enables spontaneity and emergence, which are principles applied in my artwork.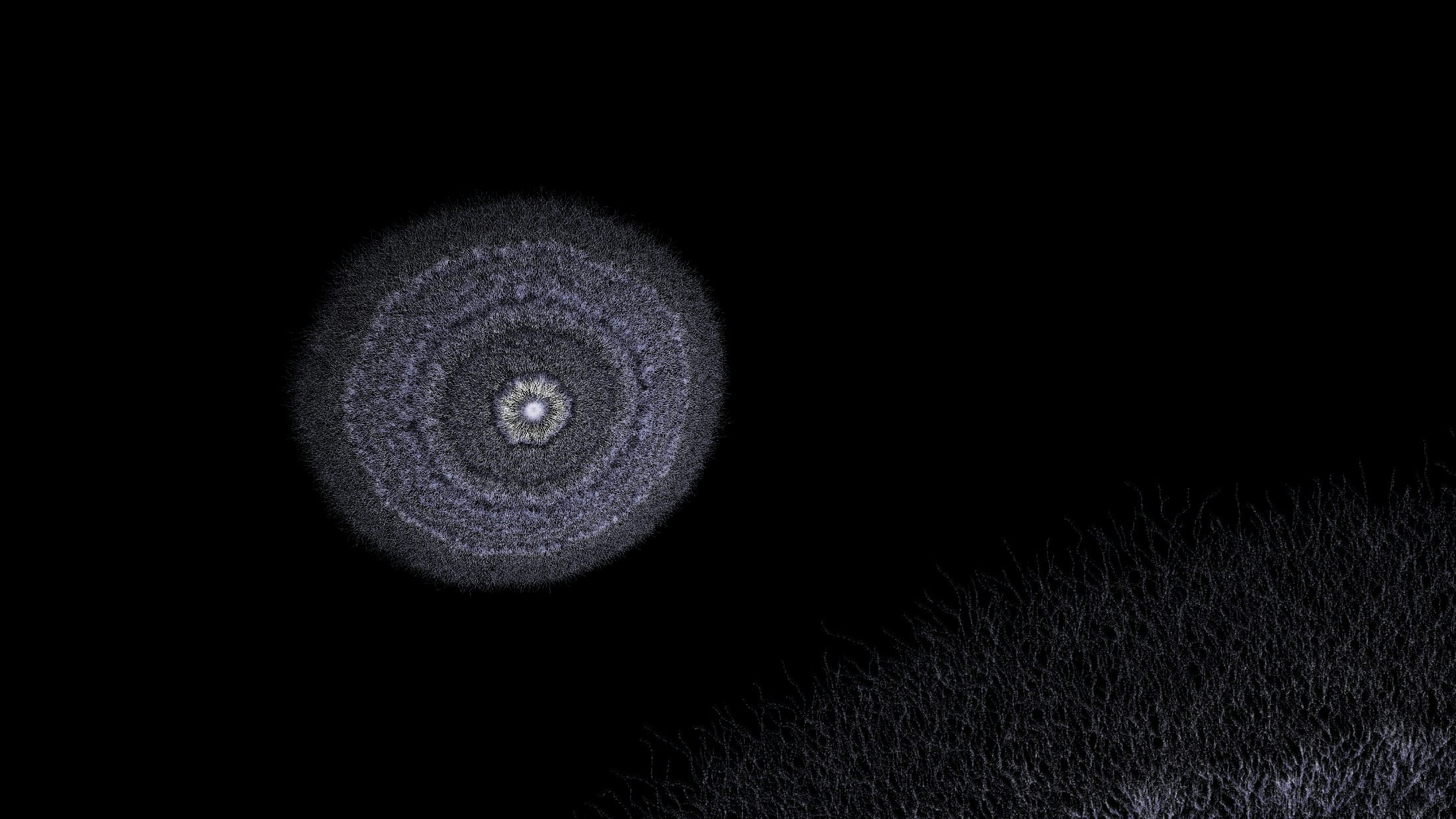 Attachments