PAPERWORX
Since 2003 I have been designing public spaces with posters. The series HELDENREISE and GIPFELTREFFEN were created. With the help of poster art, I create intellectual sculptures that condense in public space and describe a social sculpture in the spirit of Joseph Beuys.
In doing so, I discovered an enthusiasm for the countless layers of illegal advertising posters on the street. The rinds created by constant pasting and changing weather conditions become three-dimensional reliefs on the walls of the housings and serve layer by layer as the canvas of my PAPERWORX.
Then I form the last level myself with fragments of other advertising posters whose motifs or slogans are freed from the products, services and brands, supplement some of my own posters, political motifs, stickers or found objects and overlay the whole thing with paint and color.
The result are three-dimensional objects that use collage and decollage, demolition and tear-out to create an over-image and invite the viewer to discourse.
Advertising strategies are critically questioned and neutralized. The plasticity of the posters is emphasized in its complexity, upgraded and processed sustainably. A symbiosis of contradictions between consumption and culture arises between abstraction and pop art.
Unlike the advertising poster, my poster art is aimed at all citizens. The aim of my posters is not the need for more consumption and the appeal of selfishness, but rather guidance on social responsibility, love, respect and compassion.
OLIVER O. REDNITZ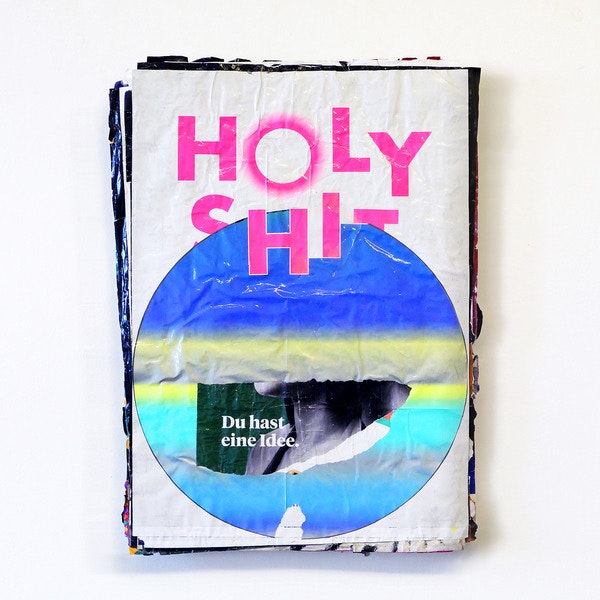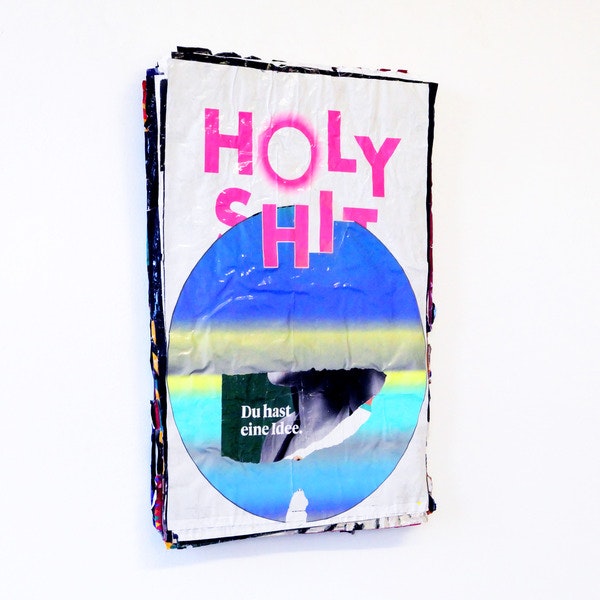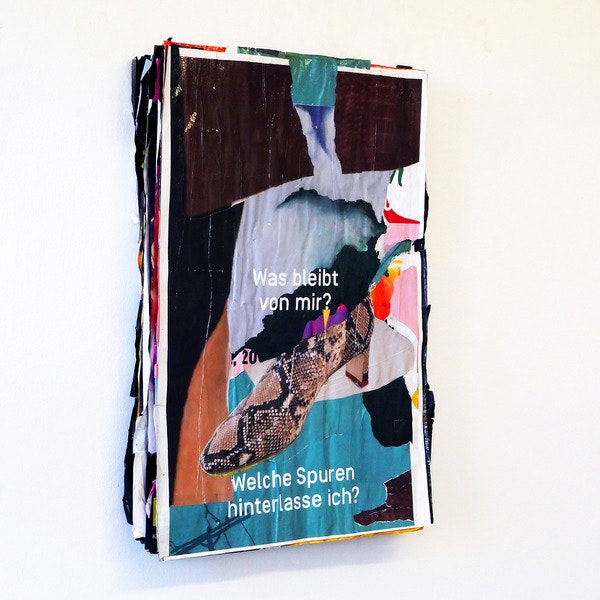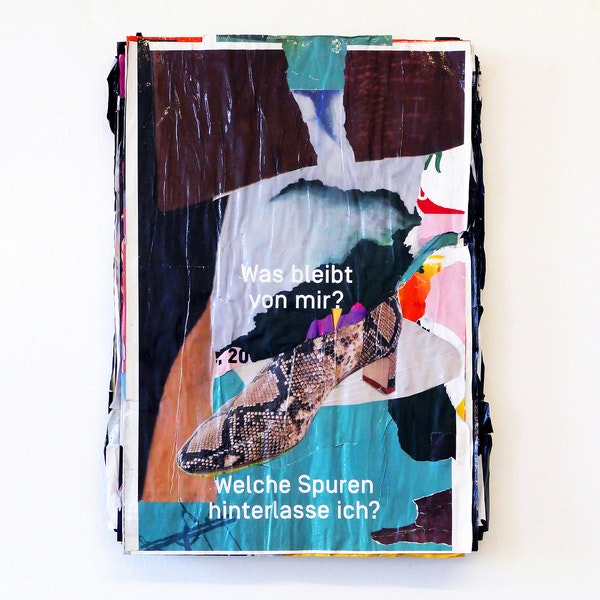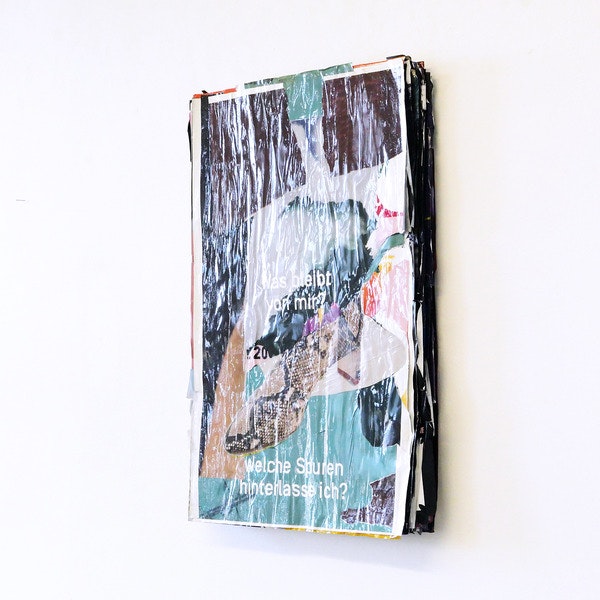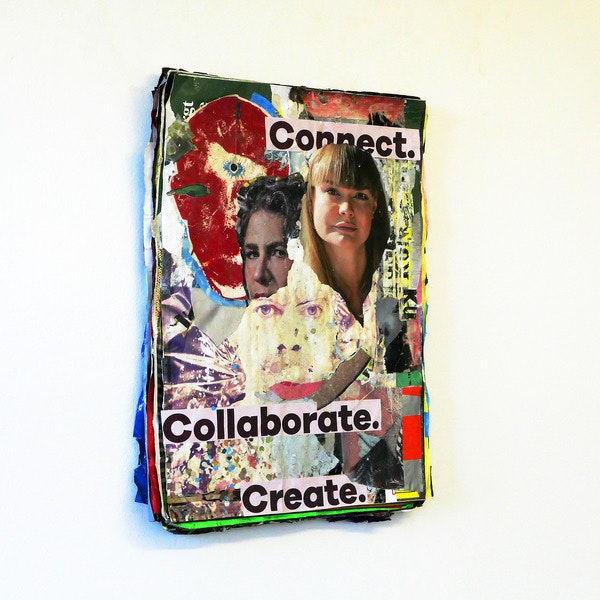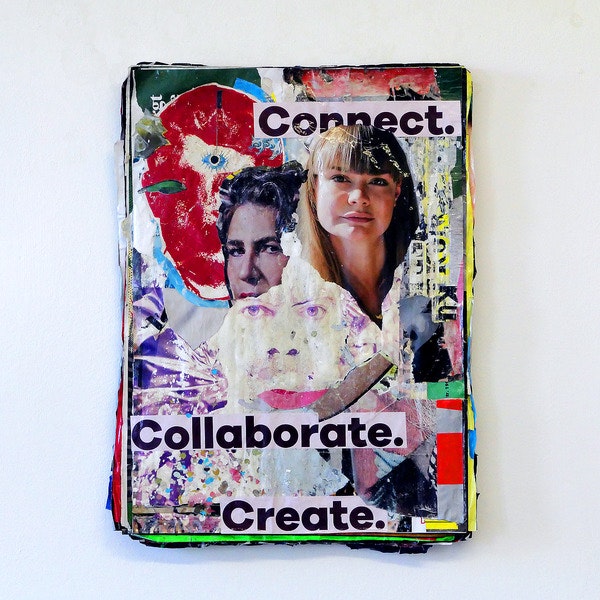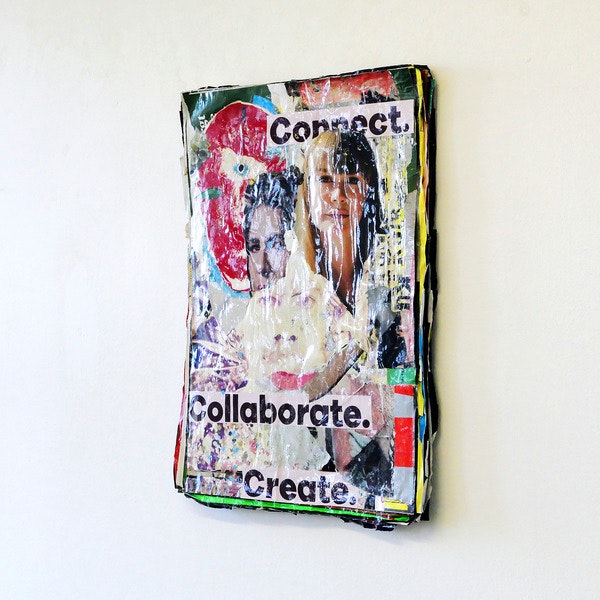 Attachments