This is a photography project based on participation of the subject.
his project asks sri lanka's youth to envision their future for the next 30 years. the project prompts participants to reflect on their daily lives by examining how these young members of society see themselves and how the outside world sees them. the project aims to increase young people's self awareness, strengthen their collective voice and emphasize the value that they add to the society. hindu, muslim, buddhist and christian communities come together through the use of three different mediums: photography, drawing and writing.
using different locations around the island, the photos were installed in public spaces. this took the work out and away from the limitations of the gallery context and onto the street, enabling the work to reach a broader audience from each community. this no longer limits the exhibition to just privileged groups of people.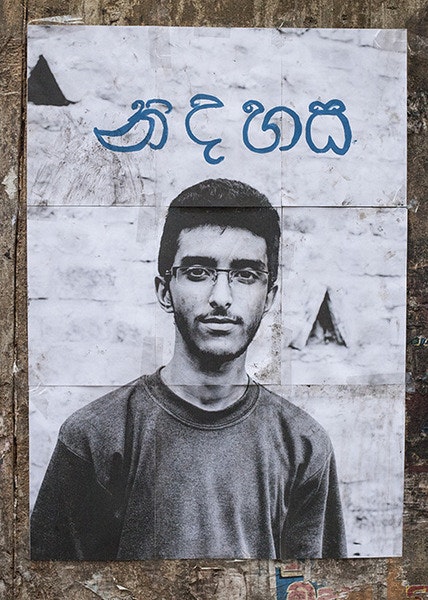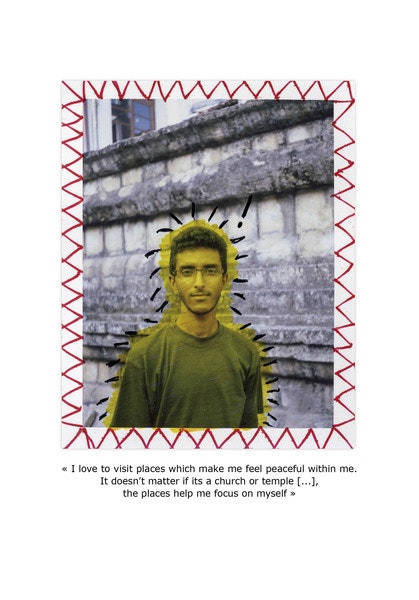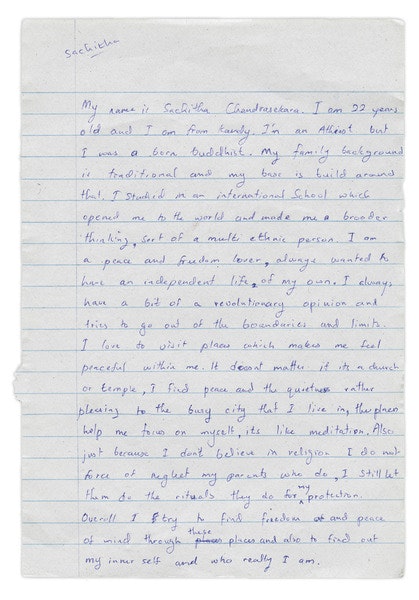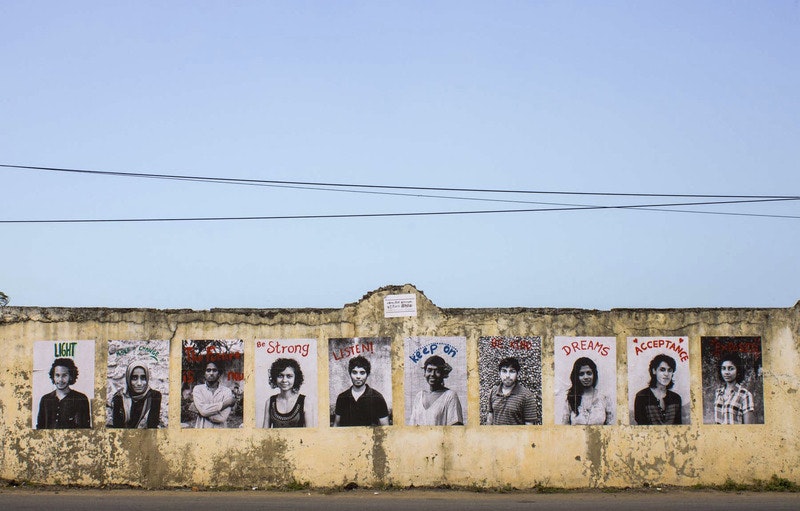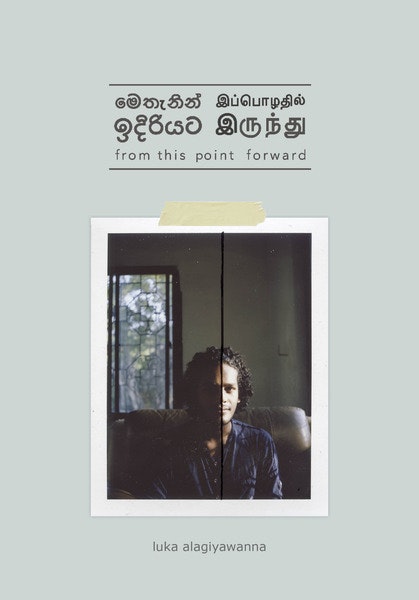 Attachments