2019, London, ply-wood, solid wooden ball, 193 x 61 x 16,2 cm, 1 : 1 replica of the sculpture Ball Drop by Walter De Maria wich was part of a series called Boxes For Meaningless Work.
According to the Gagosian the Estate of Walter de Maria forbids the interaction with all the objects shown in their exhibition, regardless of their original intention.
Exactly one week after the interactions with the replica in front of the gallery, three days after a group show in London in which this project was also presented and after multiple unanswered social media 'reach-outs', the Gagosian posted a video of them dropping the ball into the original sculpture.
This piece therefore becomes process art not only via its own inter- rogation of gallery practices but also through the documentation of the actions of the Gagosian itself.
Excerpt from Gagosian's press release for the Idea to Action to Obtject exhibition in 2019 : "When it was originally shown at the 9 Great Jones Street gallery in 1963, the viewer was invited to take the ball and drop it through the top hole, causing a sharp bang. Here, however, the ball remains static, charged with potential energy, like the solid stainless-steel ball in 14-Sided Open Polygon (1984)."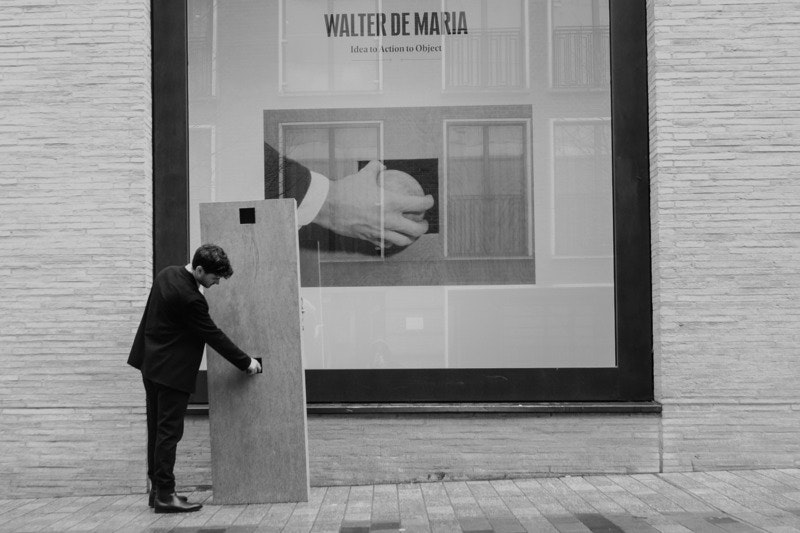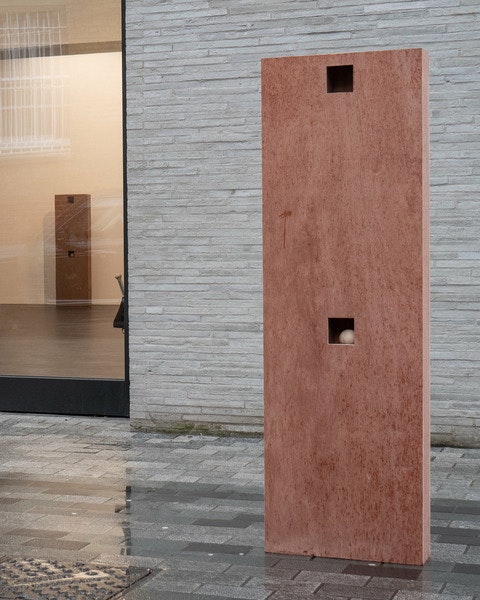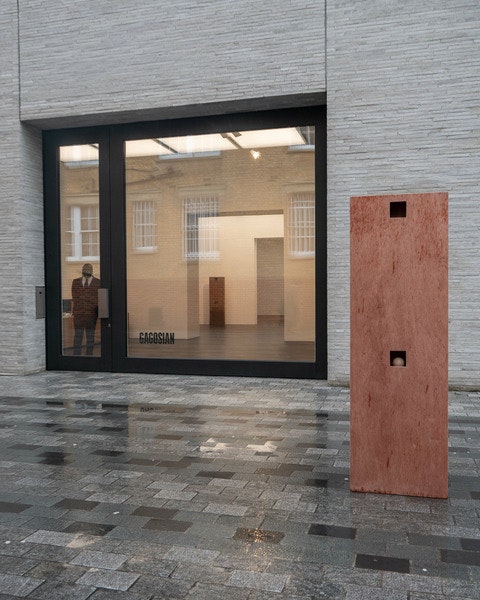 Attachments