Looking for a space (atelier) in Leipzig
-------- German ------>
Hallo, i suche derzeit einen Kunstraum (möglichst Erdgeschoss. Es kann aber auch in erster Etage sein.) bzw. ein
Atelier oder Gemeinschaftsatelier innerhalb Leipzigs, wofür ich maximal 2,50 Euro pro Tag zahlen muss.
Es sollte schon ein Tisch zum Malen vorhanden sein, sowie natürlich einen Wasseranschluss und Strom haben.
Sollte es sowas geben, wäre es nett , wenn Du/Sie/Ihr
mich kontaktieren würdet, damit man ein Treffen vereinbaren könnte.
Ich möchte erstmal 6 Monate dort zum arbeiten bleiben (vielleicht auch etwas länger).
Viele Grüße,
JEns
Kontakt:
http://www.artvein.de
( siehe dort Email oder Telefon)
--------English-------->
Hi, i ´am looking for an art-space (atelier) to rent in Leipzig or nearby the City of Leipzig.
I want to pay max. 2,50 Euro per day for having an atelier or co-working-atelier with
a 40 sqf-room and with a desk to paint. Water and electricity should be there , too.
If there is someone who can offer me this space to rent then please contact me so that we can arrange a meeting.
I want to stay there for a minimum of six month.
Kind regards,
JEns
---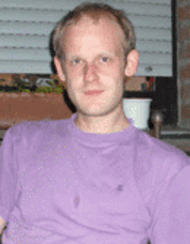 ---
---