Bruckner Foundation's studios
Situated in a green area 10 minutes from the centre of Carouge, the Bruckner Foundation's studios provide a setting conducive to creation. The three work spaces of about 20 sq m are professionally equipped: wedging table, spray booth, hoist, workbench, manual clay extruder, slab roller, pug mill and wheels are just some of the facilities available to the residents. Firings take place in electric kilns of various dimensions or in a large gas kiln of 1m3 (1000L). The studios have Wi-Fi access as well as a small library, a common kitchen and a shower.
The studios can be rented for creating a work to be exhibited, for research and experimentation or the development of a large-scale project. Both professionals and amateurs can benefit from these facilities as long as they are capable of working autonomously (the Foundation does not offer technical support).
---
---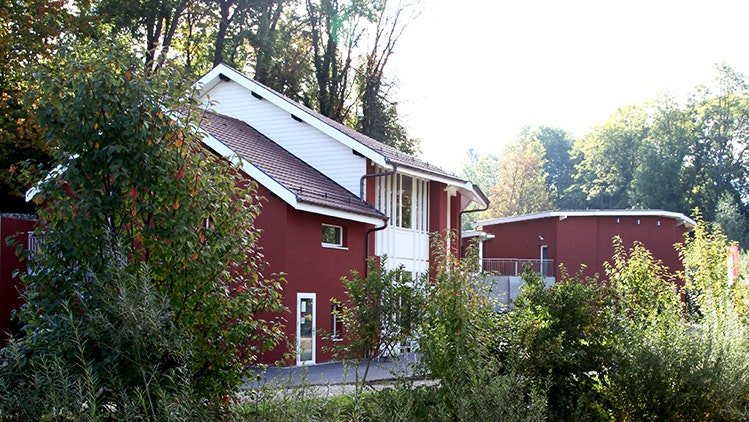 ---