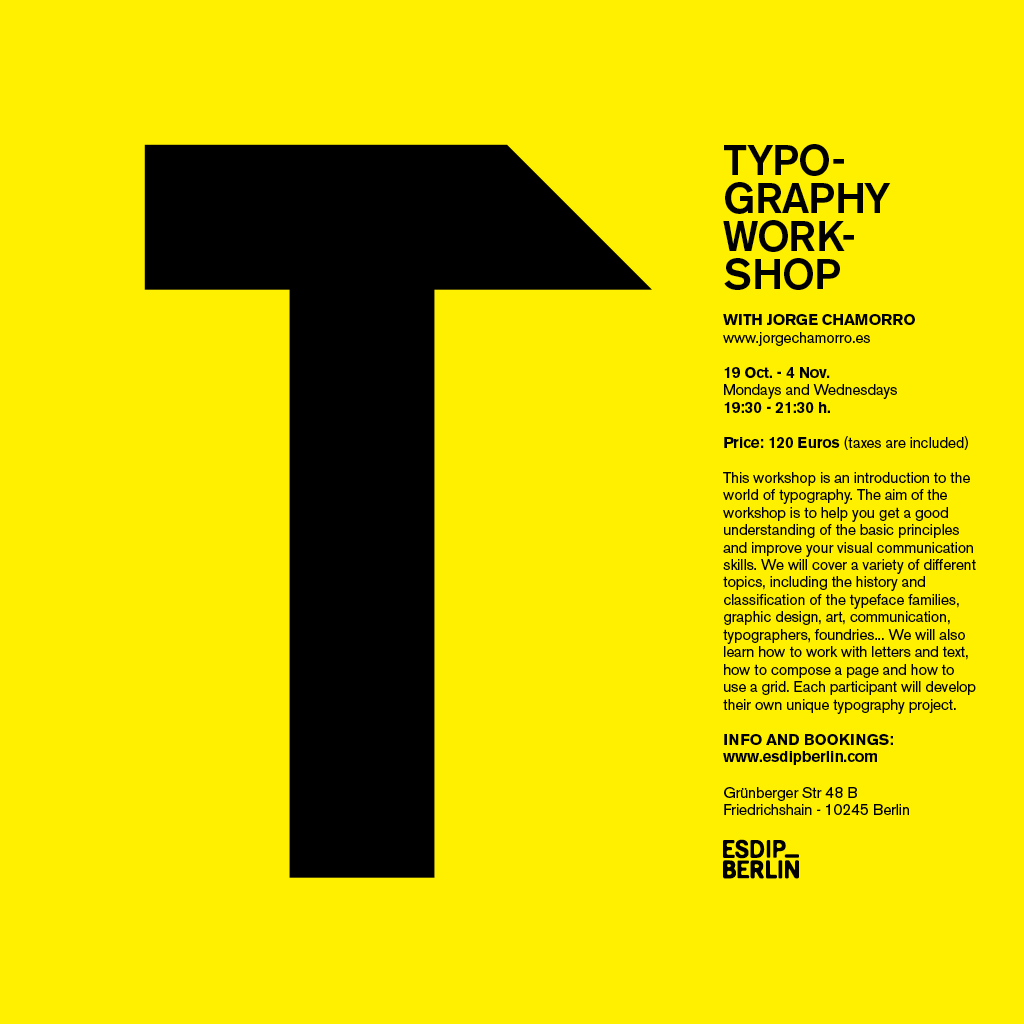 Sunday 18 October 2015

at

22:00h
ESDIP Berlin. Grünberger Str. 48B Berlin 10245
Typography Workshop
with Jorge Chamorro
19th October – 4th November
This workshop is an introduction to the world of typography. The aim of the workshop is to help you get a good understanding of the basic principles and improve your visual communication skills.
We will cover a variety of different topics, including the history and classification of the typeface families, graphic design, art, communication, typographers, foundries…
We will also learn how to work with letters and text, how to compose a page and how to use a grid.
Each participant will develop their own unique typography project.
Taught by Jorge Chamorro:
Jorge Chamorro (Madrid, 1972) is a graphic designer, teacher and collagist. He worked as a graphic designer for several studios and agencies, until he set up his own studio in Madrid in 2005, where he develops communication projects for different clients. He combines his work as a designer with teaching graphic design and workshop about creativity. Besides designing and teaching, he develops artistic projects, mainly collages. He has exhibited regularly in a variety of venues and his work has been published in many national and inter- national media.
www.jorgechamorro.es
WHEN:
Every Monday and Wednesday, 19th October – 4th November
7:30pm – 9:30pm
HOW MUCH:
€120 (taxes are included)
---
---
---