The Walking Tour Library is looking for a Pop-Up Gallery & Project Space
For The Walking Tour Library, a new project funded by the Department for Contemporary Art of the Berlin Senate Office for Culture and Europe in collaboration with CLB Gallery on Moritzplatz, we are currently looking for a space to use for an exhibition and information hub in the direct vicinity of the CLB Gallery, anywhere between Moritzplatz and Kottbusser Tor - a pop-up gallery and project space, so to say - for a flexible time frame of four to five weeks in/around September of this year. We are planning a group exhibition and archive including an elaborate public programme of artistic walking tours such as audio walks, excursions, observation walks and exploratory tours.
The type of space we are looking for could be anything ranging from a gallery or project space interested in a collaboration, to an empty storefront, office space or studio. We do not need a lot of space and it doesn't need to be a white cube. Ideally, the space would be located on the ground floor with a window facing the street.
If you know of or have any suitable space available, please do not hesitate to get in touch over email to thewalkingtourlibrary@gmail.com or call +4915905488922. Thank you so much in advance!
On the project:
In September 2019, The Walking Tour Library will be the hub for a series of urban walking tours, newly conceptualized by contemporary international artists who will guide visitors through the city in an unusual and creative way. The project space* will be the organizational center of the project: here, the participating artists and their newly conceptualized paths through Berlin will be introduced in a group exhibition, and an archive of past tours and materials on the history of the urban walking tour as an artistic medium will be installed. The thematic focus of the tours that have been selected for this project is on the question of constructing cultural identity in urban space and the role of city tours for memory politics: Which perspectives on the city are usually being passed on in walking tours? Which stories are relevant, and how and by whom are they being told? And which alternative narratives are circulating or should be heard? Which particular standpoints, perspectives and views are opened up by artists?
More background information soon on www.b-tour.org
---
---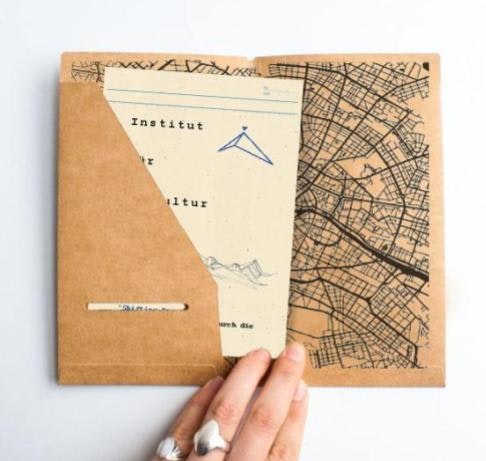 ---