STUDIO/CO-WORKING SPACE + DARKROOM
We have 4 nice studio spaces + cellar for rent starting August 1st in a store front location right in the center of Neukoelln (U7 Rathaus Neukoelln).
The cellar could be easily used as a dark room for photographers.
All other rooms can rented out as separate studios or co-working spaces.
Loud music isn't possible unless you wanted to build a proper sound studio.
All rooms have hard wood floors and high ceilings. There art two toilets with sink that can be commonly shared.
Studio 1
bright big room with double windows and door that opens up to the street.
Water access inside
22 sqm for 264 Euro.
see photo
Studio 2
Windows to the street, Sunny side
18 sqm for 216 Euro.
see photo
Studio 3
smaller space but very nice. 1 Window going out to the back courtyard.
10 sqm for 120 Euro.
see photo
Studio 4
nice sized room with 1 window going out to the back courtyard
we don't have a photo for this room posted
16 sqm for 192 Euro.
Cellar
cement floor, slightly lower ceilings but a tall person can comfortably stand up. Stairs going to the cellar can be accessed from the front room upstairs or from the commonly shared cellar entrance of the building. No central heating but we have a space heater.
28 sqm for 196 Euro.
The prices do not include internet which is 25 Euro a month and electricity. We will have to re-evaluate the electricity together depending on how much is used per month and what kind of equipment everybody has.
Studios can be shared of course, but no live and work possible.
If it sounds good contact us and we can gladly show you the space in person.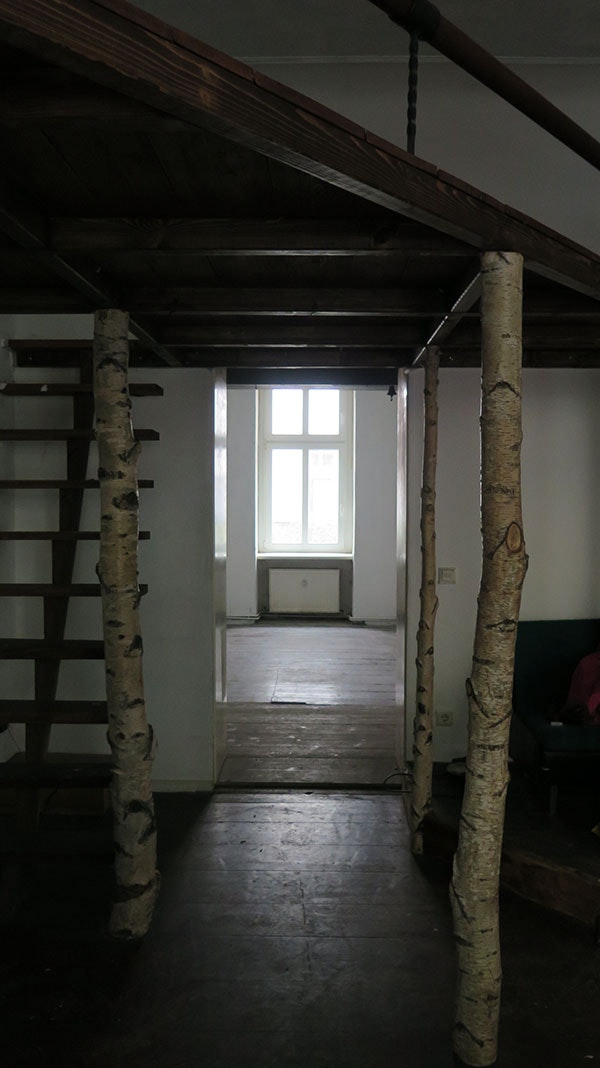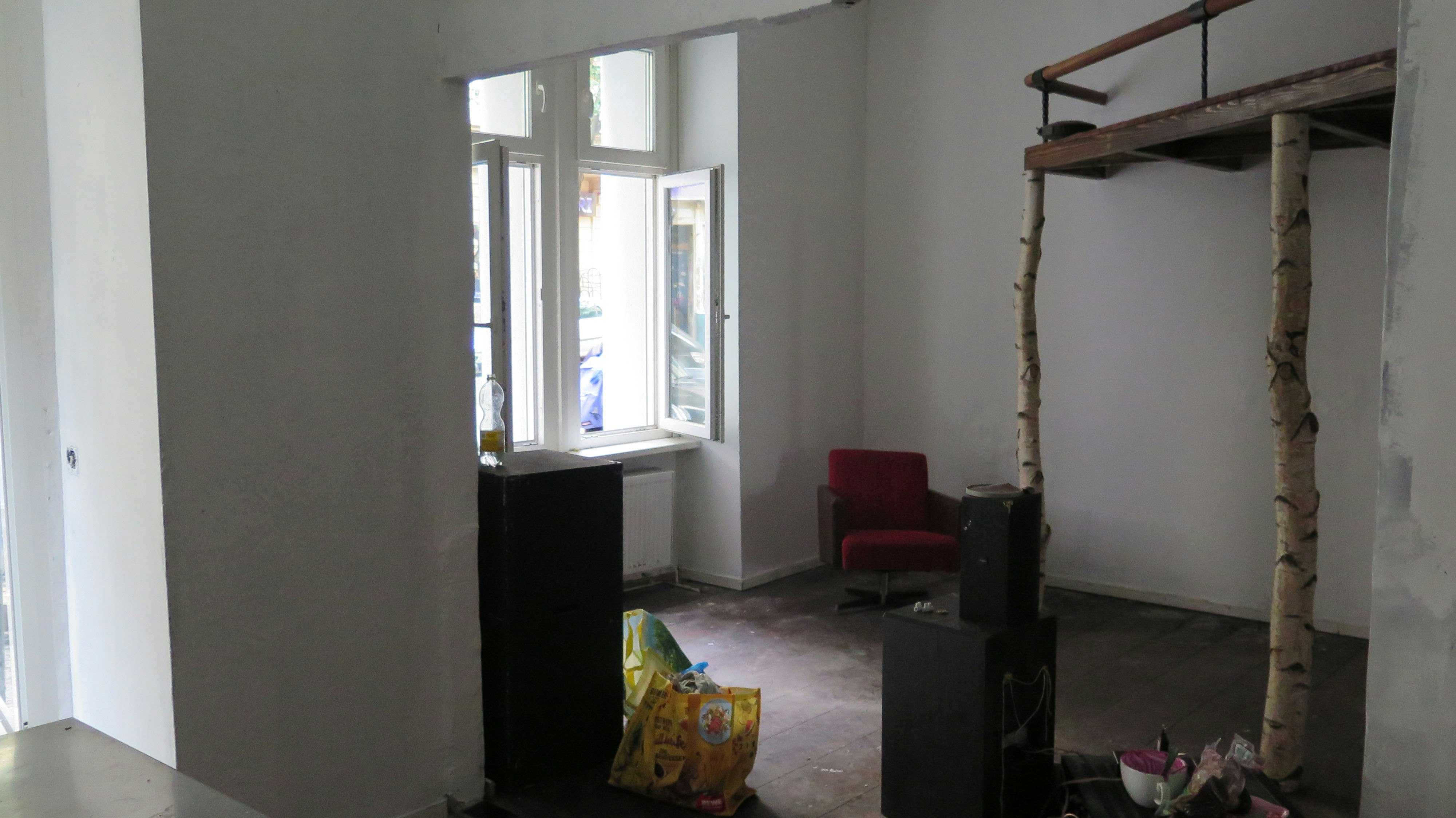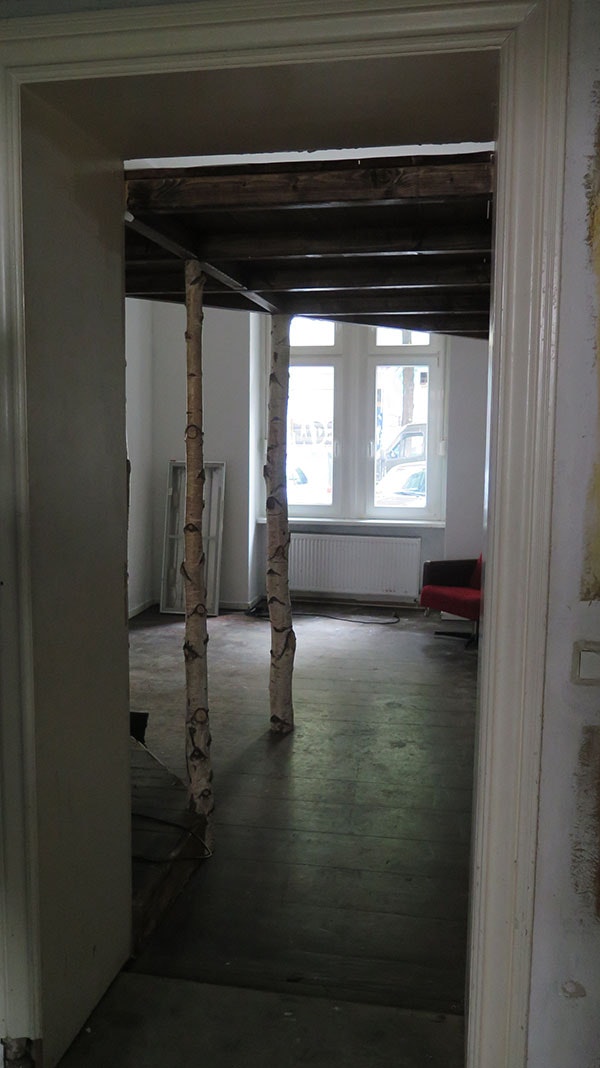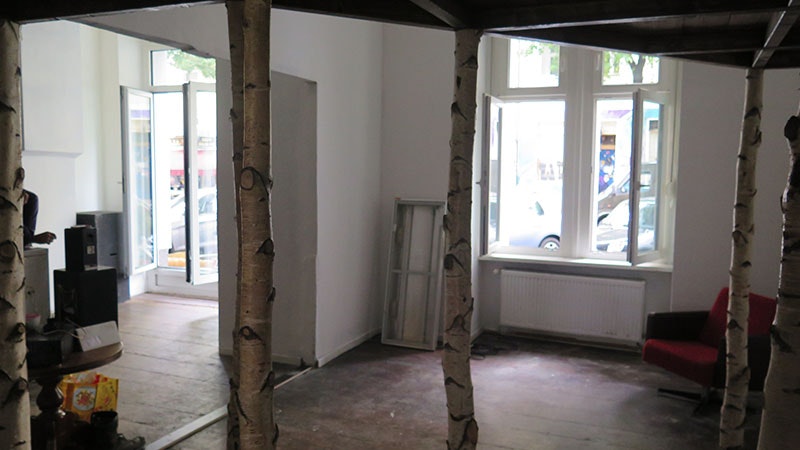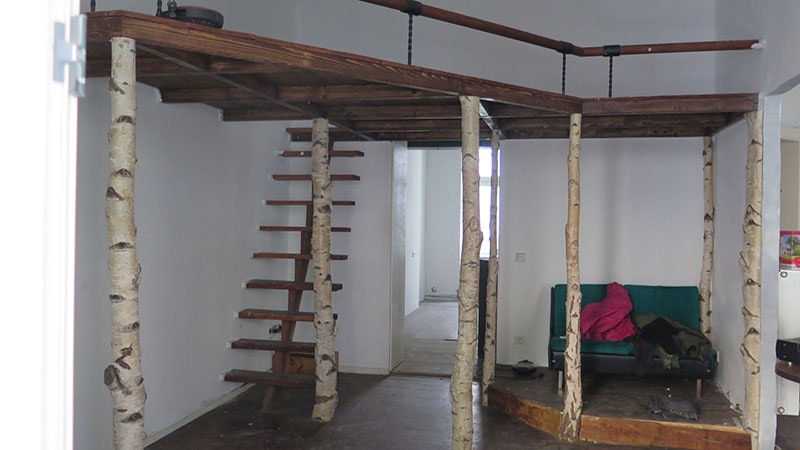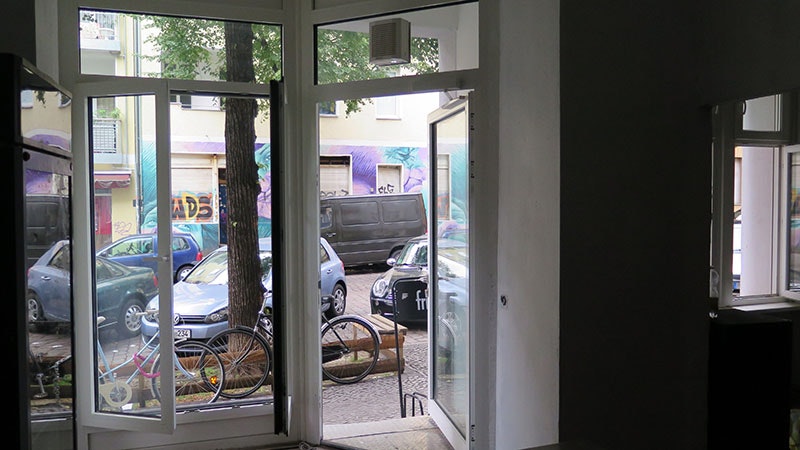 ---
---
---