AHA Factory
Space available – 1st of August
If you are looking for a coworking space within a community of extraordinary creative professionals from all over the world look no further! Since 2012 AHA is a household name for a new way of working together in an inspiring atmosphere. Instead of having people crowded up we have a very light and spacious loft in the heart of our beloved Kreuzberg of more than 250 square meters but equipped only with 16 Eiermann design tables. Instead of renting out on an hourly or daily basis, our tenants stay with us for a minimum of three months, but honestly, most of them are with us for years already. This facilitates co-operations and joint projects to an extend which we are really proud of!
Within this great, inspiring and very quiet atmosphere, we have one vacant desk available from the 1st of December. Just 250,- € a month including a huge table (1 on 2 meters per person!!), fancy Italian designer chairs for long sitting, lovely people, a lift, a nicely equiped kitchen, two separate WiFi connections, conference room, telephone cabins, name and logo on letterbox, or an own telephone number.
If you are interested in renting this marvelous office space for you, simply get in touch with us!
At the moment, there are four tables available. All four tables are available from today on and can also be combined to form one large island.
---
---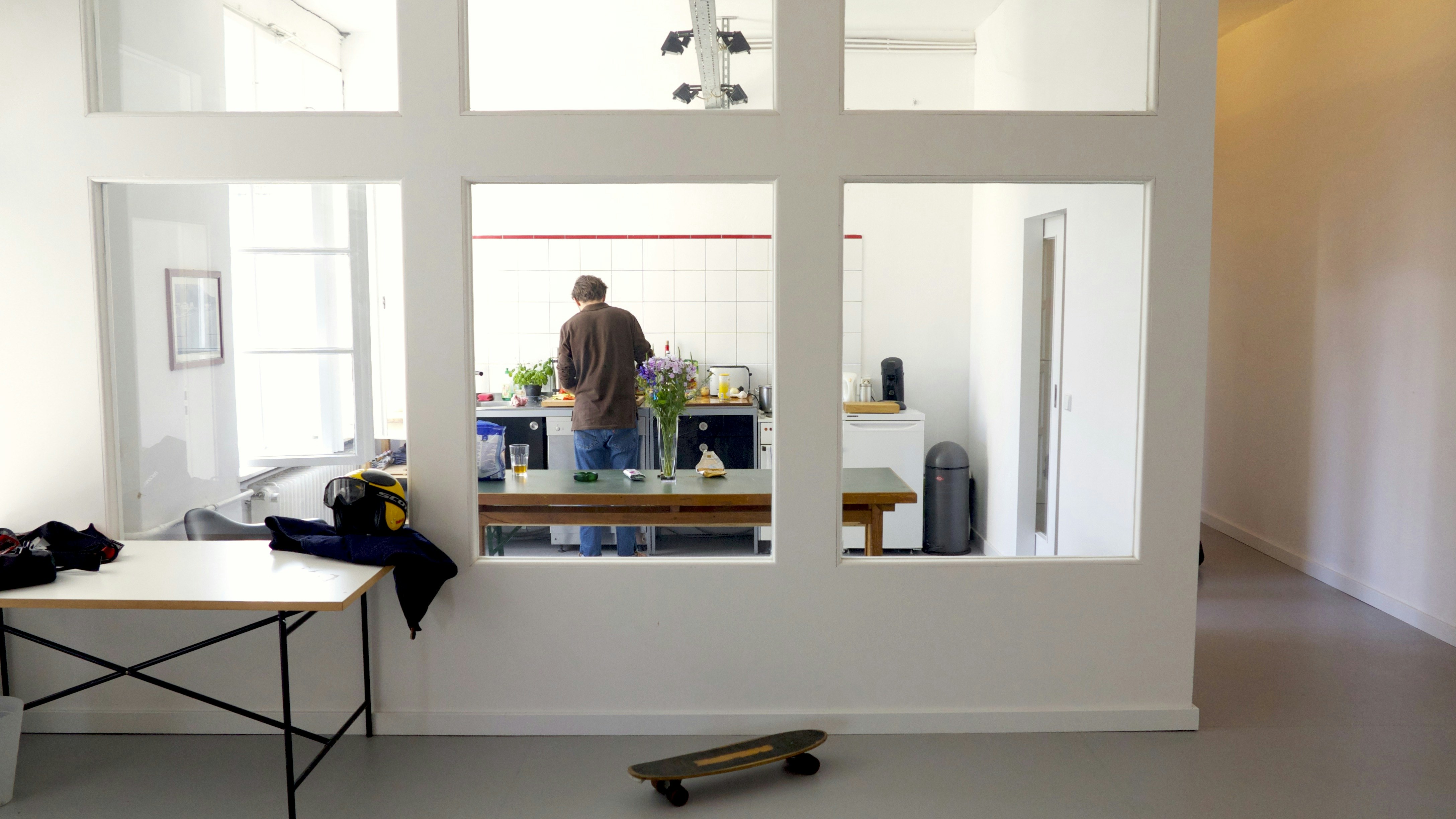 ---