We caught up with a few collectives working across creative disciplines to talk about how their collaborative practices took shape, what it means to work together, and what they've learned in the process.
Alongside our current call for collaborative projects, 'Correspondence', this month we're highlighting collective practices and looking at different forms and examples of creative collaboration.
Here, we asked fem_arc, AAA, 12ø, and Clusterduck about their practices and projects. From gathering in rebellion and community care, to maintaining an organized and accessible filing system, here's what they had to say.
How did the decision to start a collective practice come about?
What we decided was that we didn't want to continue to learn and discuss art, architecture, and urbanism the way we were taught to. Rebellious instincts brought us together: We wanted to encounter more non-conforming spatial practitioners and their ways of working. We wanted to know how to better support each other and form alliances instead of all the competitions that characterize our field. We each have different backgrounds and interests, and we think this is great. Architecture shouldn't be created in a linear way and always by the same people. If we want to create more equitable spaces, we need to question norms and standards. We need to learn to endure complexity and contradictions. We need to empower each other. Starting to work on this collectively was a natural response. We needed a group of people to follow up with the plans we were making.
How would you describe your work/organizational structures? 
non-hierarchical
collaborative
elastic
chat-oriented
sometimes lazy
mostly passionate
always with a lot of snacks
everyone gives what they have
What have you learned, or what tips or insights can you share about working together? 
We started our collective as a side-gig to studying, working, caregiving. So we need structure to stay focused. Regular meetings of all members of the collective are important in order to keep track of ideas and capacities. Meeting in person at least every other week works best for us. Making sure we give ourselves enough time, hence the snacks. Protocols are important. That may sound tedious, but they help us find clarity. Regularly splitting up into smaller groups makes us more productive. We make sure to report back a lot using chat-groups as well. So we're on the same page mostly, helping each other out, or stepping in when necessary. All kinds of different online tools help us work in different places. And we've found it very helpful to stick to a file-storage routine: we keep our cloud tidy so that others can find stuff without asking. Maintaining an agreeable degree of order gives us more time to work on the fun part.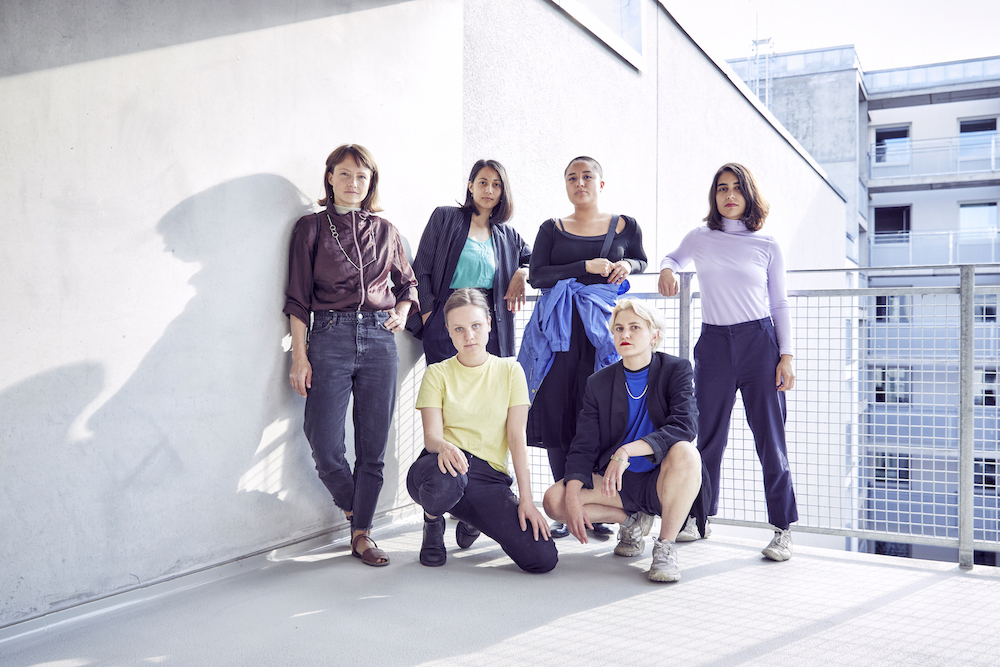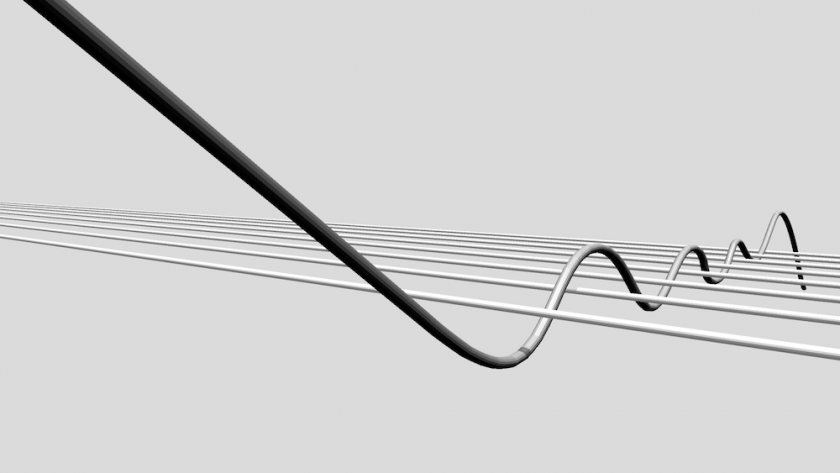 AAA
How did the decision to start a collective practice come about?
Many of us felt a frustration with the fine art and video game production industries — both with their actual output and with the working practices they foster. One of our main motivations is to try to make art in the wilderness between these spaces and work beyond the constraints of those industries.
jiratrello: I think growing up as a weirdo and not knowing anyone who shared my interests gave me a desperate need to have a shared experience with others.
chloê: Why apply to someone else's gallery, when you can make your own?
gabriel: It's a good way to abdicate some responsibility for the weird shit I do.
How would you describe your work/organizational structures? 
Mainly, we pool together our different skills and resources and try to enable members with differing levels of technical ability to participate as they can/want. We generally work without designated roles, although it can happen that someone takes the lead on a specific project or sub-task. It's very important to us that everyone's creative vision is heard. This means a lot of discussions and meetings and the willingness of all to sometimes make compromises.
jiratrello: chaos…. Control!
chloê: It's basically a free-for-all, punctuated with very very long meetings.
What have you learned, or what tips or insights can you share about working together?
chloê: It's important to structure work in a way that allows people to contribute in different ways (and different amounts).
jiratrello: We have been so utterly indoctrinated in violent methods of communication/collaboration that its basically a never ending process to unlearn them.
some donkus: ur gunna donk it up sometimes, and that's ok. it takes time and work to get it right. it's continuous micro adjustments, learning, exploring, and discoveries. sometimes what you find in other people reveals a lot about yourself. you can be mirrors for each other; sometimes it's beautiful and sometimes it's painful.
Have there been any specific unexpected outcomes (e.g., projects, opportunities, etc.) of working collaboratively? And if so, what were they?
gabriel: The launch party of our game Utopias was a huge success and it really surprised me. Seeing so many people coming together and spending an evening watching or playing games, drinking or just hanging out, is not something that you see so often in the art world — except maybe for concerts. It was especially heartwarming to realize that games can have a life outside of the screen, and can be a reason for people to leave their house and socialize. It was the first time our collective idea of creating a community seemed like a real possibility. It also showed me that more people than I thought are interested in our stuff and that these people can come from very different places — from typical "gamers", to people who are more into experimental artsy things, to people who don't even have a special interest for art outside of music or clubbing.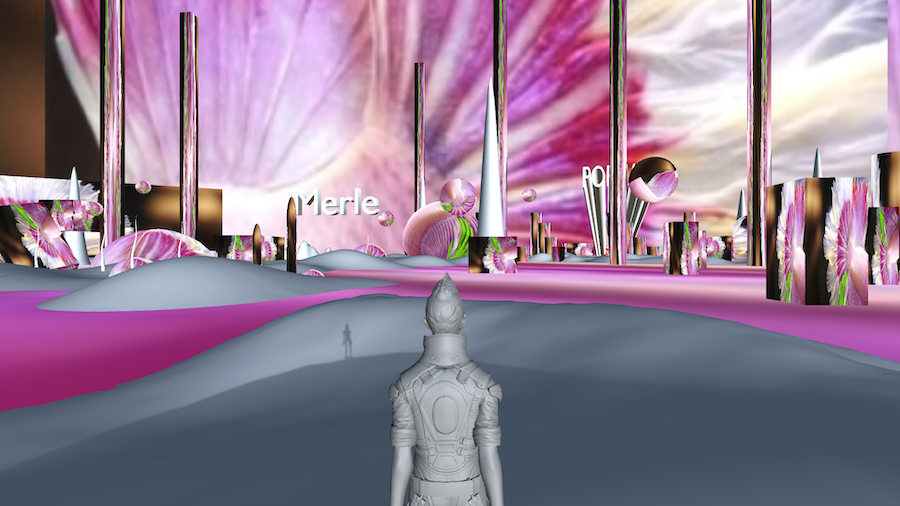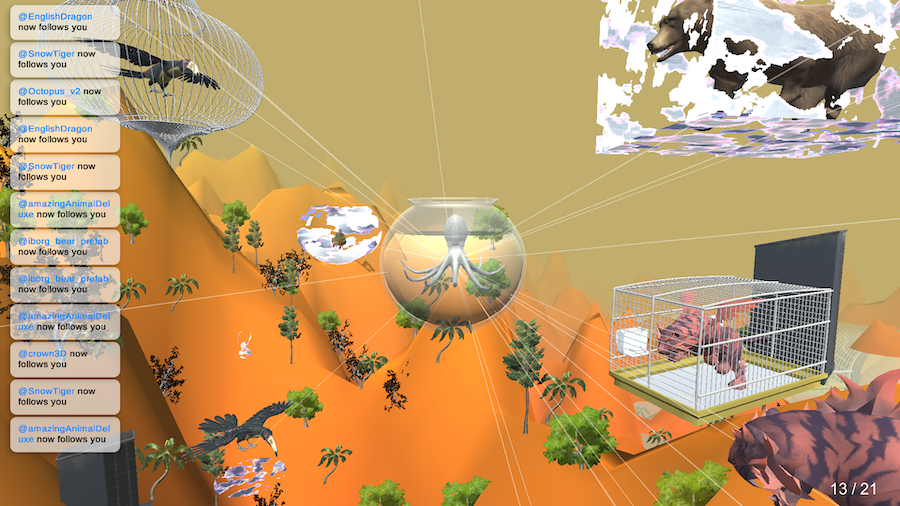 How did the decision to start a collective practice come about?
We are 12ø, a collective based in London, motivated by interesting processes rather than shiny exhibitions. We began 12ø in 2015 after graduating from Central Saint Martins. We wanted to create opportunities for ourselves and others that we didn't see available. We have grown into a collective that creates projects that utilize the gaps in our knowledge and harness our eagerness to learn. We are striving to create a program that promotes, challenges, and encourages artistic practice in all of its manifestations. It is fundamental that we work towards an open, flexible, and supportive practice, catering to the development of artists and their individual needs. Our current members are Eva Duerden, Kelly Lloyd, and Lou Macnamara, and our former members are Jacob Watmore, Jeff Ko, and Chloe Miller.
How would you describe your work/organizational structures? 
There are three of us and we are all based in London so it's simple for us to meet every week. Generally we meet once per week, but during busy projects it can end up being much more than that. We share most responsibilities within the group, although each of us brings our own skill sets to a project. For example, Eva often leads on the graphic design, Kelly on writing, and Lou on organizing. But mostly we are people of all trades. Our program is funded by grants from Arts Council England, and other smaller grants or sponsorship from organizations like ArtQuest. Because our work is community focused it is important for us that participation is low cost or free, and that the practitioners we work with get paid for their labor. This means much of our work is shaped by the funding we currently have.
How does this take shape in some of your projects?
We have established long-running projects like 30works30days, where we ask participants to submit one work of art daily for the month of April; our Curatorial Residency, where we financially and technically support artists to create an experimental curatorial project; and backend, where we organized conversations about accountability in artist-led spaces across the U.K. in an effort to affect change within our community. Rather than focusing on the end product, our concerns as an organization lie more in the care for one another and the people with whom we work. We've learned to be ok with being messy and flexible, and this has allowed us to take full advantage of our autonomy as an organization.
What have you learned, or what tips or insights can you share about working collaboratively?
Try to pay yourself for the work that you do, when you can.
Meet regularly and in-person if possible, and leave yourself time to check-in as friends.
Form collaborations with people you can trust to be present and do the work they say they'll do.
Have a filing system, maintain a shared calendar and drive, keep track of your budget, and use a project management tool like Asana to divide up tasks.
Be prepared to discuss your capacity, set boundaries, edit one another, share responsibilities, and step in when someone needs support and perspective.
Prioritize caring for one another and the people you work with, which includes paying invoices quickly, and being flexible with schedules and timing. Don't replicate harmful institutional practices of "professionalism".
Think about for whom/what are you responsible.
Rely on your instincts and don't expect anything of men until they prove themselves to not be incompetent and/or self-involved.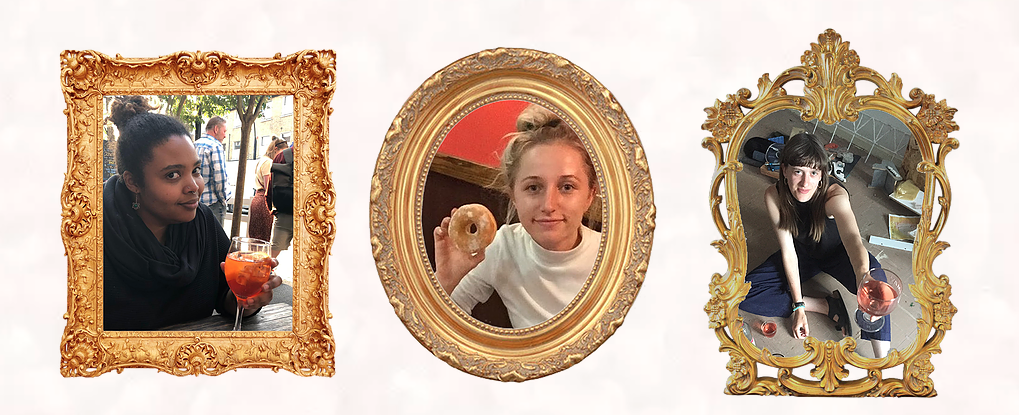 How did the decision to start a collective practice come about?
Put simply, the initial reason was practical. Some of us already knew each other and had similar interests. We felt the desire to produce a documentary about the exciting things we were seeing on the Internet, and of course this couldn't be done by one person alone. We then realized that collaboration could also be a value in itself. More than ever, these messed-up times we're living through, with their hugely complex and seemingly unsolvable problems, require us to find new ways to work together and cooperate. In this sense, we're pretty confident that the current proliferation of collective practices and interdisciplinary groups we're witnessing, especially among millennials and zoomers, is more than a trend. It's a way to build community care among creatives and young internectuals. Rather, it's a necessity, imposed by the nature of the issues we're all facing.
How would you describe your work/organizational structures? 
We consider ourselves a collective of creatives and media workers, working for the creative gig economy by day, and meeting online at night to cooperate on projects we love. We do a lot of field research and digital content curation, we create web pages, designs, datasets, video reportages, meme Ops. We love to involve our network in everything we do. We always try to maintain a horizontal and shared structure, despite the current hegemony of individualism (tnx Zucc). Sometimes the creative aspect prevails, other times the political one, sometimes we simply feel like a group of friends who enjoy doing things together.
As we live in different places, our work takes place almost exclusively online: on average, we meet every week one or two times for a video call and we constantly talk via chat or via email. Working completely online is an organizational and psychological challenge, but over the past three years our 'method' has gradually improved. IRL meetings also help us a lot, usually taking place at festivals or exhibitions to which we have been invited or which we organize ourselves. ( ͡° ͜ʖ ͡°) Ops, didn't we tell you? Everything we do is about the Internet.
Have there been any specific unexpected outcomes (e.g., projects, opportunities, etc.) of working collectively? And if so, what were they?
Many of our projects wouldn't be possible if we weren't a collective, and are often designed in such a way that they can be considered participative projects, from the research stage to the realization part. We have created a series of thematic Telegram chats, that work like radars and give us the possibility to make research and brainstorming on a single topic in a very quick way: the people in our network are all invited to participate in these chats (PM us for info ಡ_ಡ). Many of our projects are transmedia projects which involve the intervention of many different artists and creatives, from designers and illustrators to developers. Let's take for example one of our most successful projects, #MEMEPROPAGANDA, and its continuation #MEMERSFORFUTURE; or the #SHOWUSYOURAHEGAO intervention that we did during The Influencers festival in Barcelona. The strength of these operations is in the number of the people involved in the creation of new memetic symbols and meanings. Being not one, but many, and with different types of skills, we can certainly face an argument or a project from multiple points of view, and this is a strength.
What else have you learned, or what insights can you share about working collaboratively?
It is also important to say that in terms of opportunities, being a collective can also be a disadvantage. We often had to work and be paid as if we were a single artist, and this is because there are not many institutions, grants or realities that take collective practices into account. This can be compensated a little bit by the fact that, being many, of course you can work on more projects at the same time, or be in more than one place at the same time. However, anyone interested in starting a collective should remember that working together requires a lot of care, time, and the creation of a shared set of rules and tools. Last but not least, gathering together with other creatives can be both politically helpful, to network and conspire against all difficulties our profession presents; and highly pleasurable, to share understanding and togetherness.