VOLNA art collective is currently presenting its first solo exhibition, 'Keep Yourself Clean'. The retrospective exhibition unfolds in virtual space, via simulations of past installations featuring light and sound.
Using video game development tools, VOLNA has reconstructed its existing light installations — created since its formation in 2016. In order to house their work (virtually), the collective also built a heterotopic exhibition space designed in proportion to physical spaces in which the works have been previously installed. "We were really impressed with what Unreal Engine can do… we found and came up with a lot of add-ons and interesting scripts for presenting art in this format. It was a service tool that allowed us to model spaces and installations according to the real prototypes…"
For VOLNA, keeping a tether to reality and the physical realm was a primary concern. Despite the fact that the digital medium is not bound to the same constraints. "Our aim in this project was to simulate an experience that visitors could have in the real world. We didn't want to create something that didn't exist in reality or anything completely imaginary," the group explains.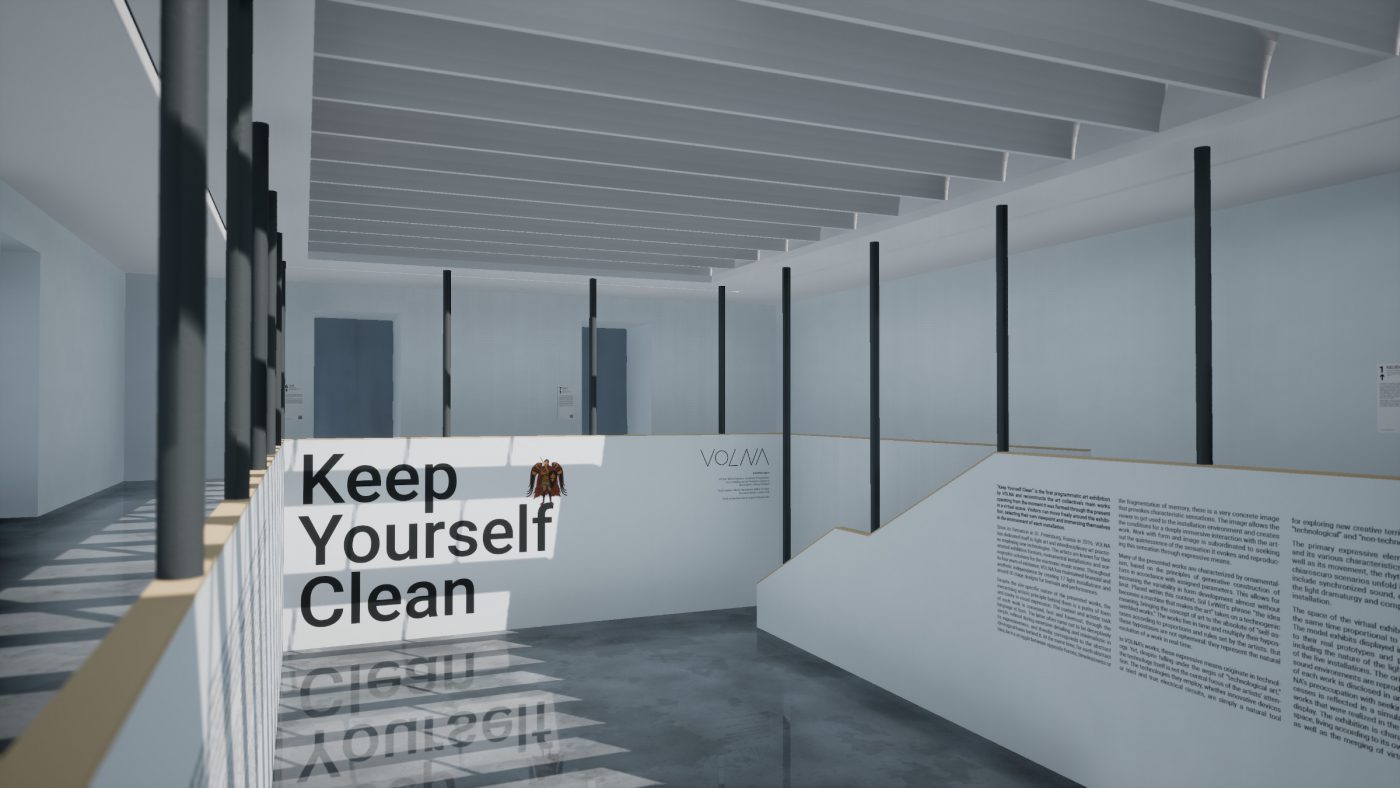 VOLNA had been planning to organize a retrospective exhibition since the end of last year. Then, of course, the pandemic came, making the project's realization unlikely.
But, in the end, perhaps it also acted as a catalyst. As, for practical reasons, the retrospective exhibition evolved to take this self-organized virtual format.
As VOLNA points out, the pandemic is not the only complication when it comes to exhibiting such installations in the context of art spaces. "When we talk about kinetic, technological or light art, it is often reduced to an applied role in non-gallery spaces and more often than not is dictated by market realities…" Due to institutional conventions and high production costs associated with these media, it's often particularly challenging for artists to find a space. Meaning, exhibition possibilities are of course limited.