We're here to kick off the week with some exciting projects from the ARTCONNECT community. Check out our top picks, including 3D art, audiovisual performance, sound sculpture, and photography.
by Juan Hurlé
AGNI – Sound Sculpture Series
Real time Graphics + Live Audio
Custom Raymarching software based on VVVV and custom Fieldtrip library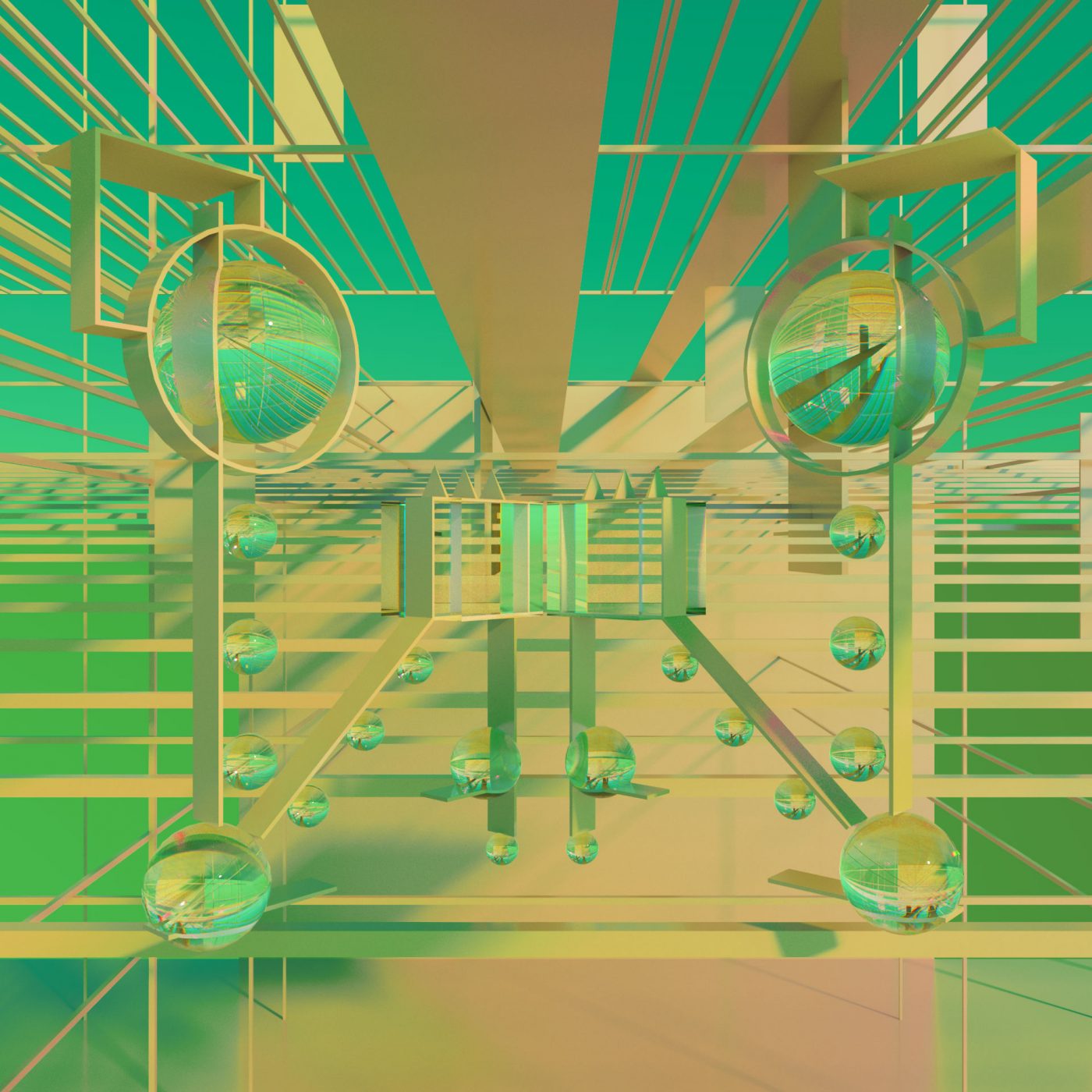 by Juan Rendon
The Architect's Brain.
Perspective, form, and
color study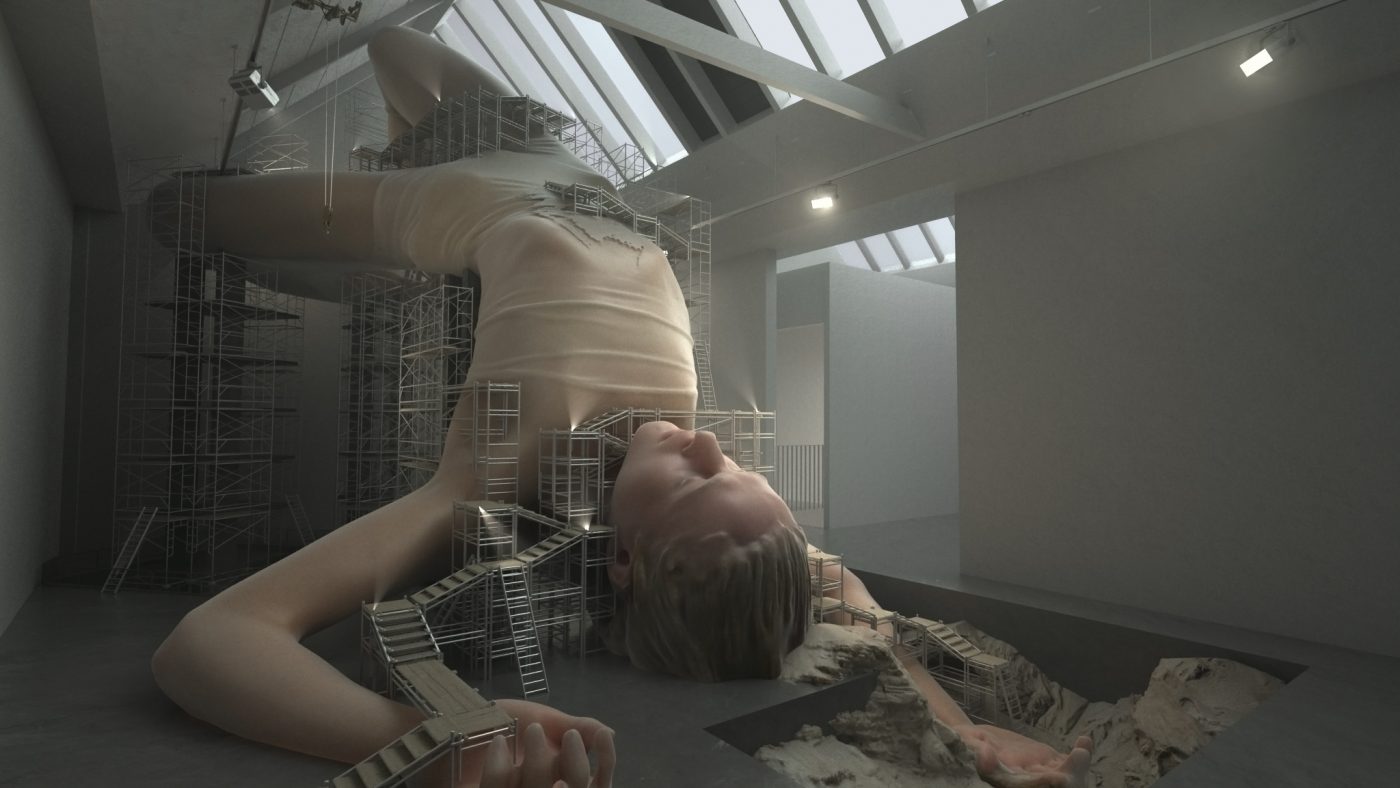 by Evelyn Bencicova and Enes Güç
'Work_In_Progress' by Evelyn Bencicova and Enes Güç has been exhibited as part of 'NEW VIEWINGS' a project of Barbara Thumm Galerie in Berlin. Curated by Philipp Bollmann.
The motionless figure of an androgynous giantess occupies almost the entire gallery space in its entangled posture. On its body and around it, small scaffolding grows upwards. But the construction site is deserted. Only the figure, which resembles an avatar, remains in a calm state. A state of "being in between". Between day and night. Between dream and reality or even between life and death? It almost seems as if the figure is still being brought back to life.
One is inclined to think of Mary Shelley, whose novel character Victor Frankenstein created an artificial human being 200 years ago – in a time of great upheaval and discovery. Today we are once again at a historic turning point in technology. Is that what Evelyn Bencicova  and Enes Güç are alluding to here?
Or are they even illustrating a creation of the "Self-image"? The construction of the persona for external perception has advanced to a mania that was only enabled by the possibilities of the digital world. We use our extended abilities to make ourselves appear larger than we presumably are. The oversize of the figure is a testament to this. And the scaffolding becomes a metaphor for the process of construction, work in progress. How will it develop? To what extent can it grow?
These questions cannot be answered. Like the figure itself, we as recipients also remain in an intermediate stage. Somewhere between fiction and reality, the visible and the invisible and what we think to know and what we can imagine.
(Philipp Bollmann)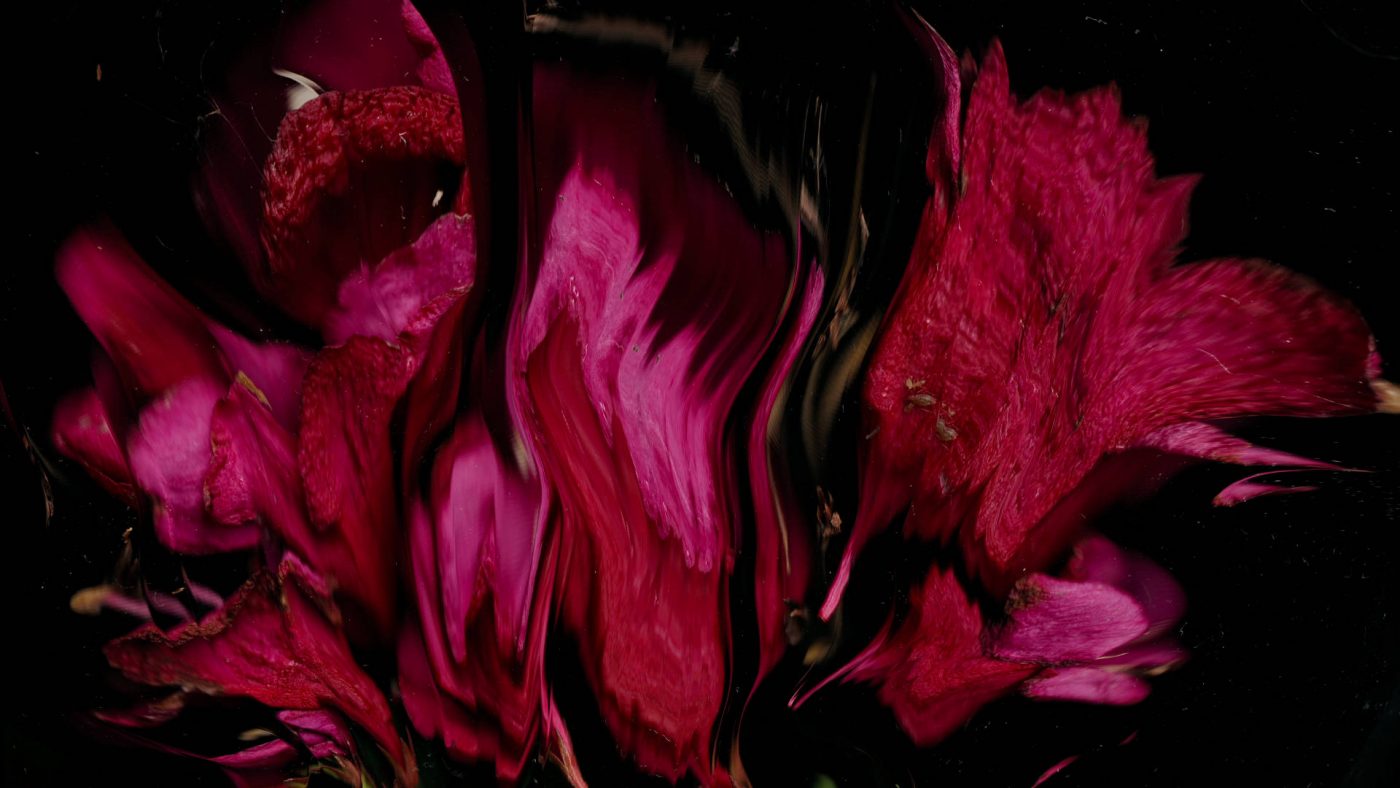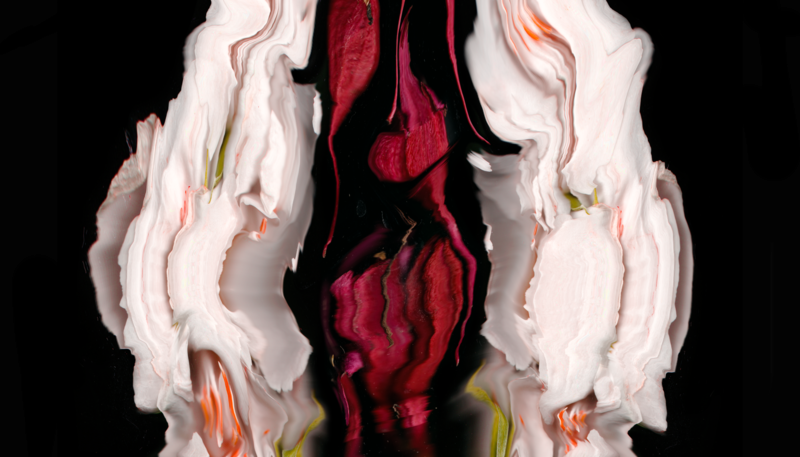 Stills from audiovisual performance with Hydropsyche. Composing on modular and analog synthesizers, Hydropsyche explores evolving polyrhythmic melodies and composition within a pre-defined tonal structure. They are intertwining in a live performance with a distorted, twitching botanical bacchanalia.
Katharina Siegel (29.07.1993, Frankfurt am Main, Germany) is a Visual Artist that mainly focuses on the medium of photography. She currently lives and works in Amsterdam. Katharina has studied Sociology and after that she studied Graphic Design. Right now she is graduating from the Gerrit Rietveld Academie Amsterdam in Photography. Her works focus on questions of identity, intimacy and the contemplation of the inner world. Hiding, concealing and masking are central topics within Katharina's work, which can be seen as an attempt to turn the inner world to the outside and make it become visible. Her works have been exhibited in Amsterdam, Tokyo, Paris and Frankfurt.
The series 'Casting Out' (2019 – 2020) features analog images from the families archive. Each image shows family members whose faces are covered with an object that makes them unrecognisable. The series is influenced by the personal relationships within the artists family. Closeness, companionship, growing up and conflict are part of the series. Hidden family stories and childhood memories served as a source of inspiration. The series takes a humorous and loving look at shared family memories. Objects on top of the faces of family members makes them unrecognisable, except for the family members themselves. The objects that cover the individuals refer to the personal connection between artist and the portrayed person. 'Casting Out' is about personal histories, family ties and memories within the artist's family.