It's time to check out some of this week's top projects on ARTCONNECT. Here are our picks, including sculpture, a publication project, digital art, animation, and painting.
by Daniel Hölzl
2019, Berlin, 525 x 250 x 353 cm, woven nylon, blower motor, electrical compounds
For the work RUNDGANG which was presented at the annual end-of-year show of the same name, the interior of the room "Prüfungsamt" was precisely measured and rebuilt out of 96 square meters of ripstop nylon fabric. This empty nylon vessel was then inflated by an electric fan using the air from the very same room it represents, all the time being suspended from the office window. The ubiquitous Rundgang is a staple of the Germanic art school calendar — a yearly disruption and transformation of the making and administrative space into public exhibition. As a result of this piece, what was once a working environment loses its original function and all for the creation of another white cube. Both the colour of this sculpture and choice to occupy a room normally associated with examination hint towards a visual parodying of those sites in which art is often objectified. In the in-between space that is the artist/academic setting, RUNDGANG, inflating and deflating, encourages us to look differently at the architecture of the school setting and in doing so reassess the changeable and fragile function of the art academy.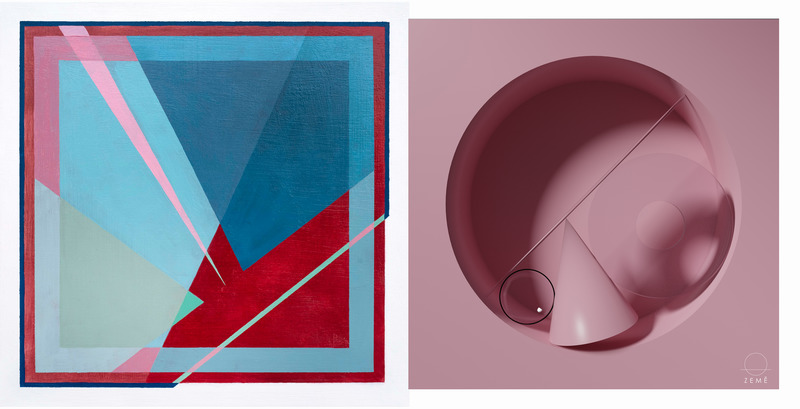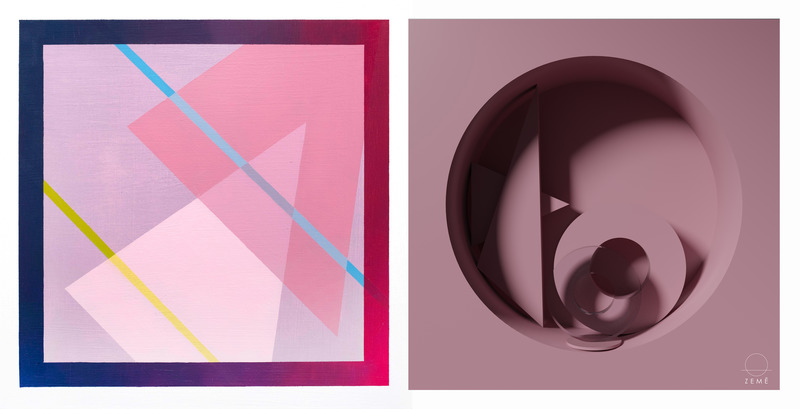 by Anna Mańka/Zeme-Atelier and Annamieke Engelbrecht
A Collaboration between two artists 9574 km apart. Questioning the dimensionality of both our art practices we set out to create a conversation between the digital and analog realms of our art. Both learning and pushing each other to explore new ways of thinking outside our usual restrictions we create for ourselves.
Over a few weeks of the global lockdown we created a series of renders and paintings made by Anna and Annamieke respectively, that we reinterpreted using our skills. This evolved into a collection of 2D paintings and their 3D interpretations and renders and their flat explanation.
Each set represents a double oriented vision of two artist of different backgrounds and explains the continuous chain of thoughts brought by the dimensional changes.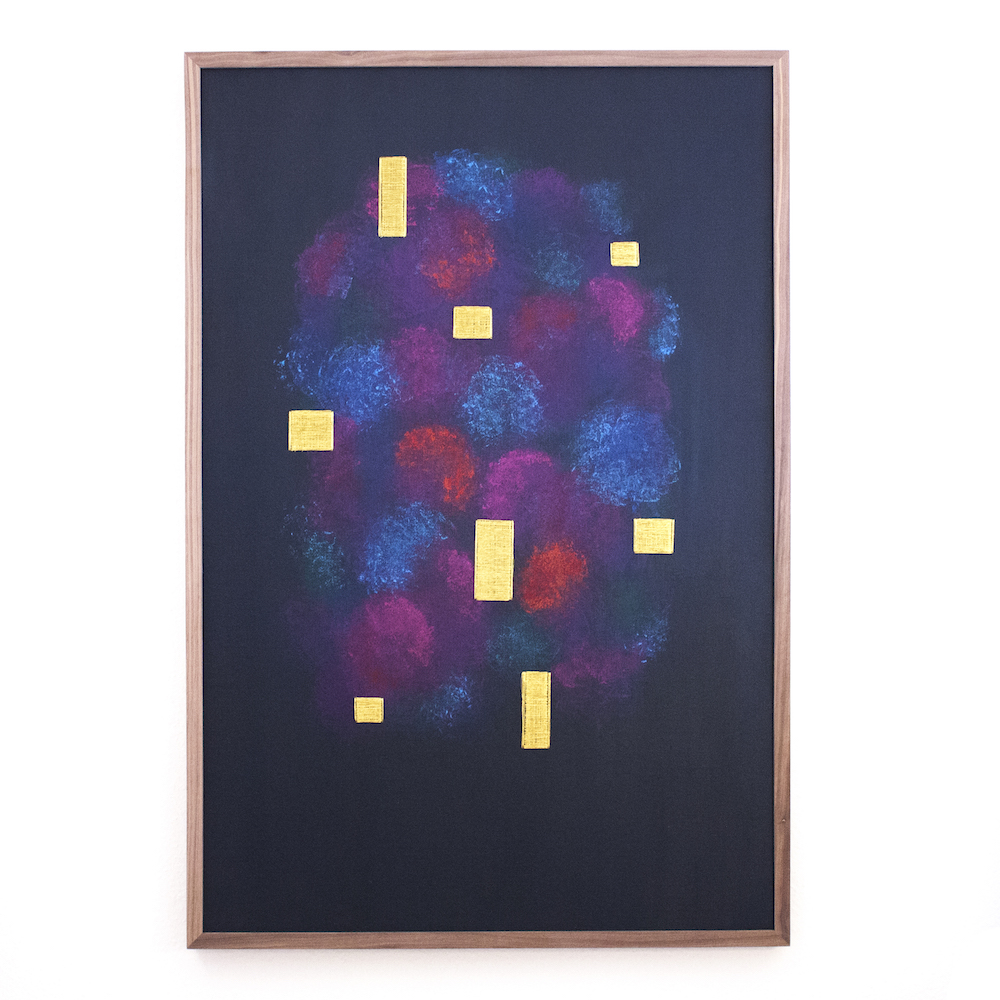 Acrylic and embroidery thread on canvas – 123 x 83 cm – 2020
< digital engagement through social media apps & network platforms as an extension of human relations >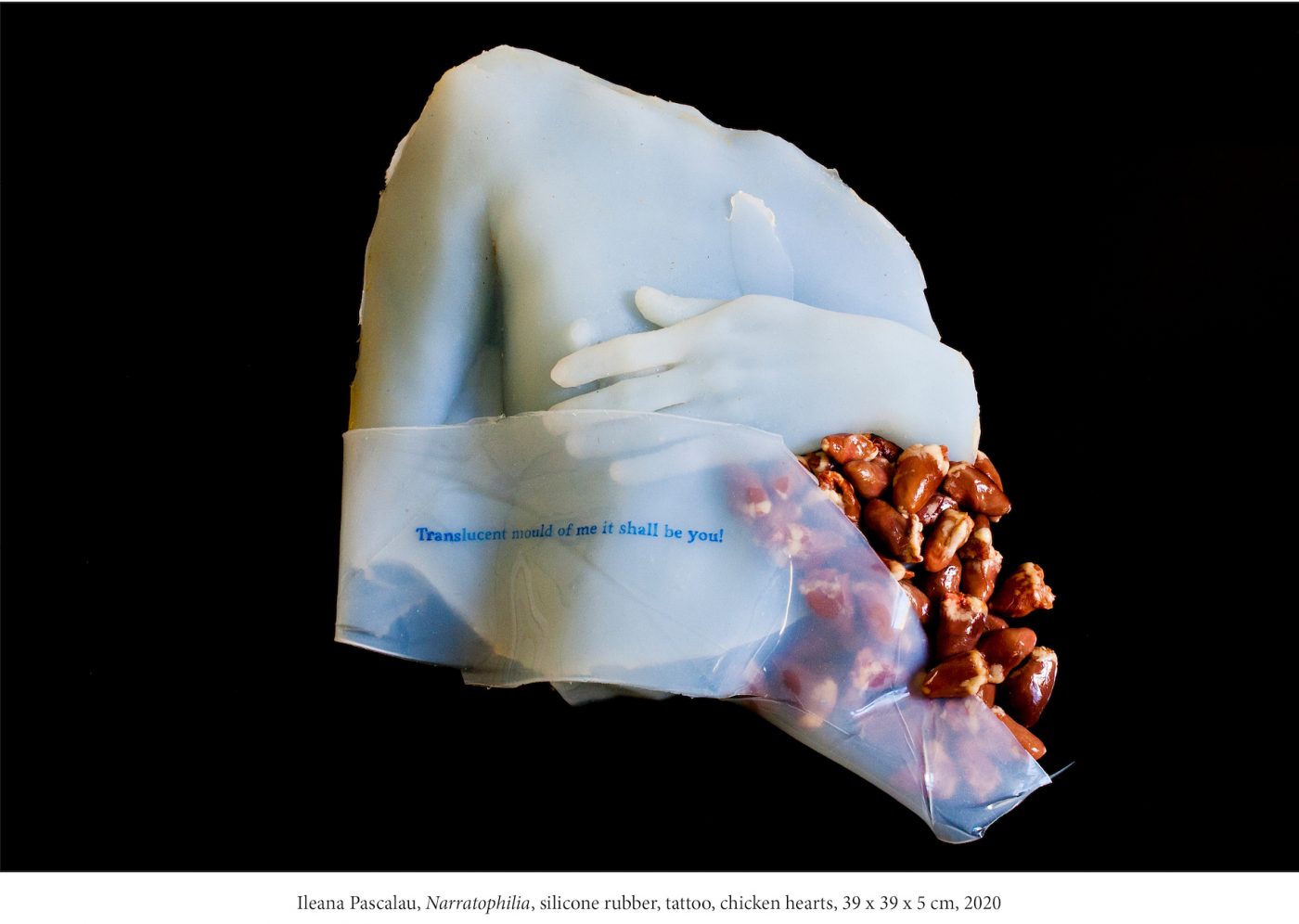 by Ioana Cristina Casapu and Ileana Pascalau
A/PART OF ME navigates the longing and skin hunger for love and touch in the pandemic isolation, worldwide, through the power of correspondence.
To create this project, the artists held an open call for letters of love, loss and longing in the COVID-19 lockdown, which gathered 349 submissions from all over the world in as little as seven days.
In this digital publication, they have curated the letters that embody a collective tactile memory, which overcomes emotional distance, physical borders, and the passing of time.
Some of the most significant messages received are borne by sculptures reminding that feelings triggered by touch in our bodies and brains create unbreakable emotional bonds.
The aim is to translate this collective voice of loneliness into a hopefully sustainable avenue for people to find healing in the togetherness digital mediums and art can offer.