We don't know about you, but we're starting the week off by enjoying some projects from the ARTCONNECT community! Here are this week's top picks — including performance, installation, an artist book, and architectural diagrams.
by Hang Linton and Laura Lulika
Baby Punk + Dr. Babuyoka is a collaborative performance piece created between a visual artist and musician, exploring their multifaceted queer crip identities. The work challenges common preconceptions of what it is to be sick, crip or disabled. Their bodies are POLITICAL, SPIRITUAL, JOYFUL, SEXY and ANGRY.
Combining their skills in music, moving image and live performance, their otherness is expressed through two monstrous creatures. The work takes influence from queer crip theory, afro/crip futurism and a shared love of hip hop.
Baby Punk spits bars over the live beats of sidekick, hypeman and spiritual protector, Dr. B, in an explosive, provocative and experimental performance of hip hop,dance, noise and ritual within a set which combines sterile medical textures with the softer textures of care.
In keeping with the themes of the performance, the visuals are a montage of alien/monster porn, female UFC fighters, sea creatures and conspiracy theory YouTube videos. It also includes a close-up of Baby Punk's catheterised medical procedure, which she is required to do at least monthly due to a chronic invisible disability.
The work expresses the need for visibility as a complex and multifacted crip creature, while addressing the shame attached to sick bodies, bodily fluids and anything medical, in our society.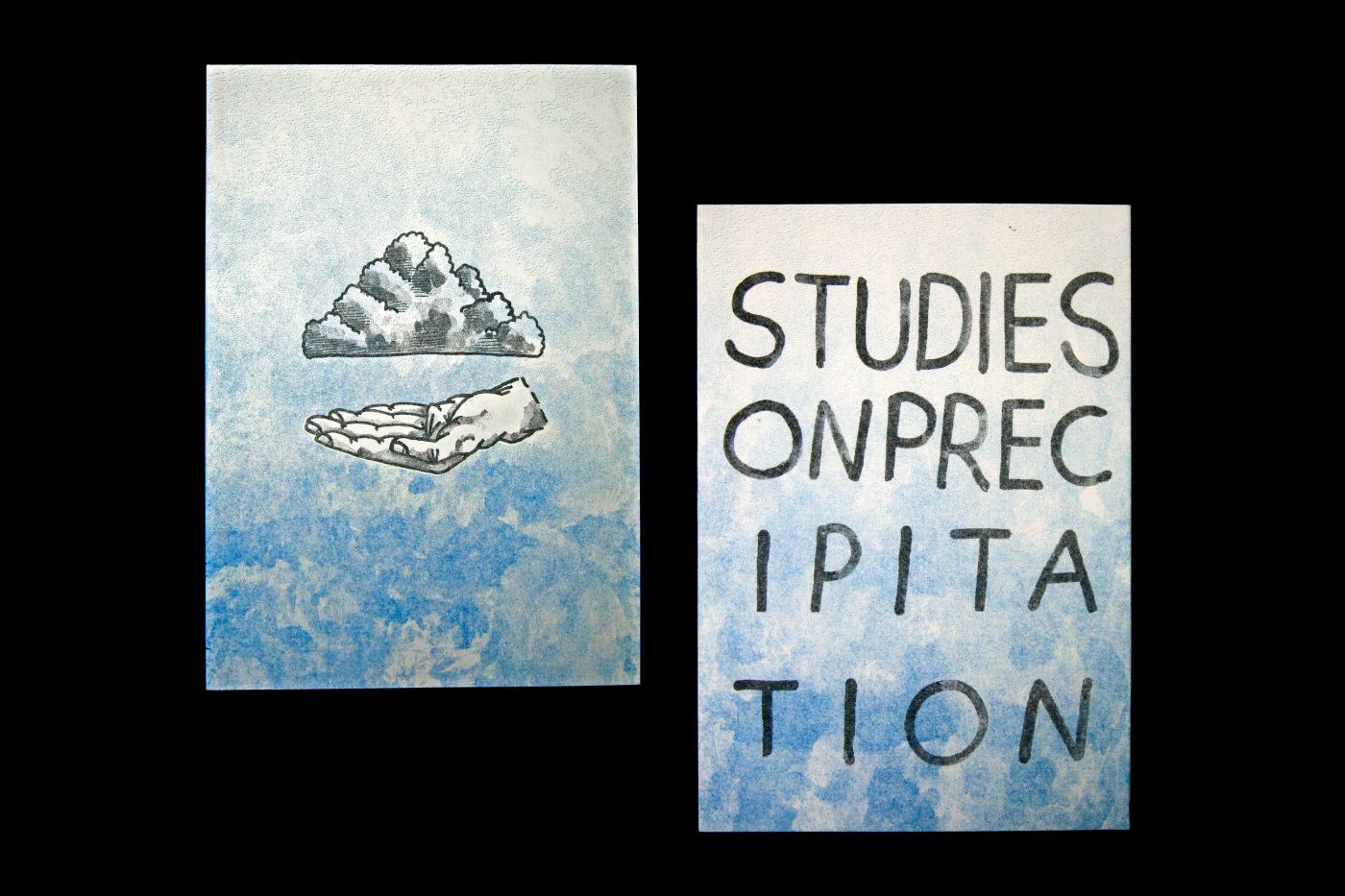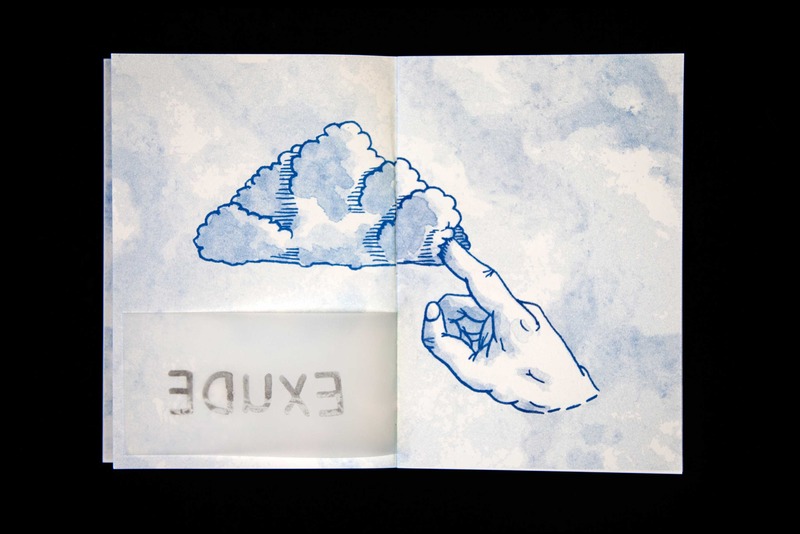 by Rada Nastai and Adrian Rötzscher
Our artist book, Studies on Precipitation, began as a collaborative project and slowly transformed into a correspondence project as one of us moved out of Berlin in the middle of the collaboration and ultimately grew into a strong, mutually beneficial friendship. The idea from the beginning was to fuse our interests and knowledge that we have individually gathered from working in the self-publishing artist book scene. We played with photography, illustration, bookbinding, riso printing, and free form word association – closely collaborating and balancing artistic input every step of the way – from early conversations in conceptualizing the project to every aspect of the content as well as the minutia of binding and printing. We are very proud of the final outcome as this was our first project together and we were able to follow through with our vision, with just a few hiccups along the way.

by Anastasiia
Architectural Project designed in Poznan, Poland.
"Symbiosis" is a mutually beneficial relationship between different organisms.
What techniques can we use to create new forms of embodiment communication between organisms? The installation exploring the disparity of perception within the real and the virtual.
A body is trapped in a virtual world that the audience cannot perceive. The person disappears under the digital layer of the virtual self of this body, that is ultimately dependent, symbiotically, on the physical body.
These bodies swing between oblivion and memory, experiencing an endless fusion between real and virtual. The audience is connected with this symbiotic organism through external tactile stimuli and is being questioned about what experience means to us.
The purpose is to research, speculate and build designs that challenge and question normal notions of what a machine is or could be. The background of this project originated from research in Platonic notions of subjectivity, the phenomenology of perception, the Experience machine theoretical framework, embodiment and disembodiment studies.
Team :
Myroslava Kuts / sound design, voice recording
Eleni Xynogala / concept, interaction design
Zoi Mastrotheodorou / choreography, performance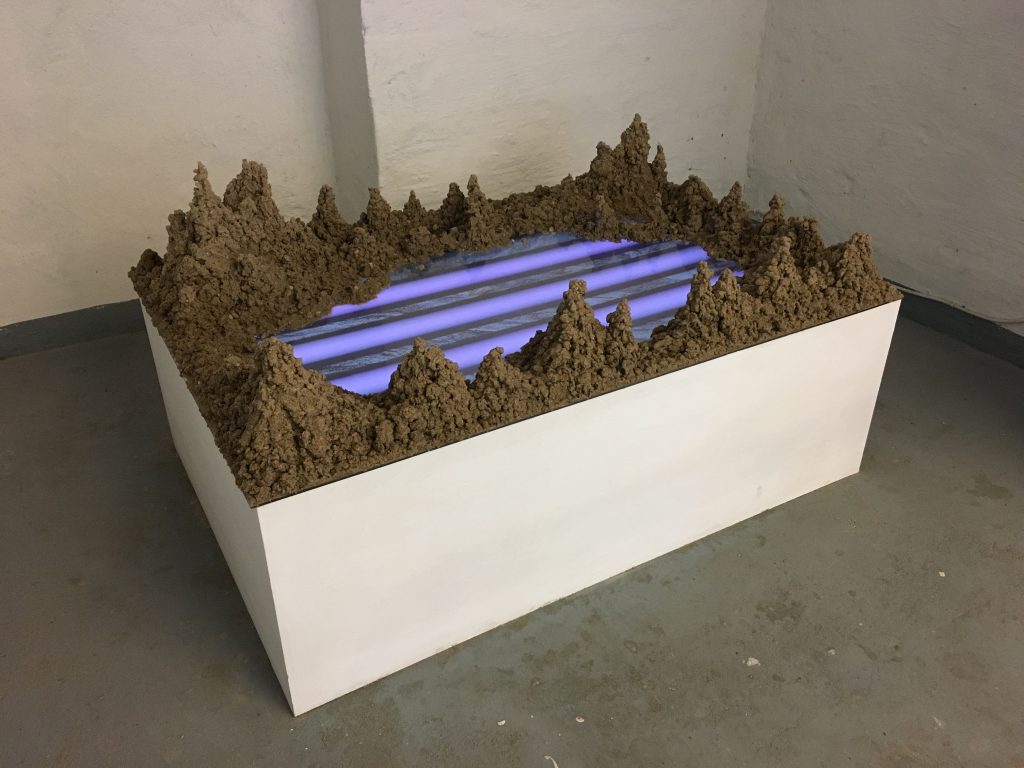 Final Fantasy
Sand, wood, video animation
1 x 1.5 x 0.8 m
Installation view
Kunsthochschule Berlin Weißensee Graduation Show Perfekte Zustände @ X-Lane
12.07.2019 – 19.07.2019