This week we are running two calls ourselves, one open call for photography or video, and one call for submission for mixed media art. Additionally, our top opportunities include a funded virtual residency, calls for a magazine, a festival, and more. Have a look!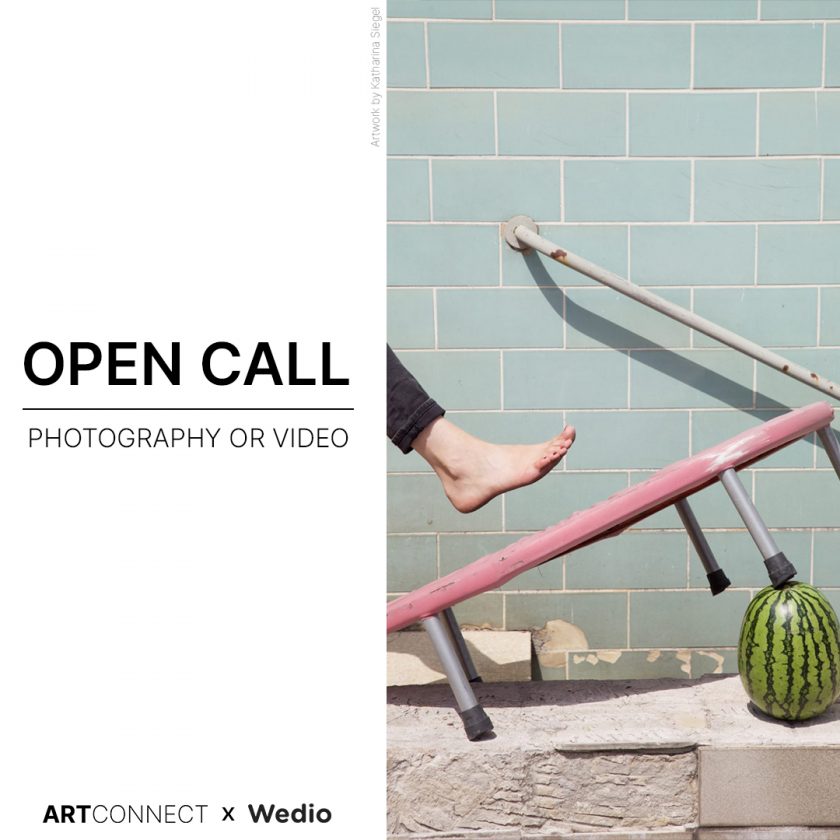 ARTCONNECT X Wedio Open Call | "Passion"
Open Call for photography or video projects on the topic of 'Passion'. Free to Apply. Winners will receive equipment rental prizes from Wedio, get featured in ARTCONNECT Magazine and promoted extensively across both of our networks.
Creativity and passion go hand in hand. Passion fuels creativity and makes it possible for even the most challenging projects to succeed. In this call we would like you to submit a recent project that demonstrates what passion means to you.
Deadline: Sunday, July 19 2020, 23:59 CEST
Organizer: ARTCONNECT in collaboration with Wedio
Call for Submissions – 2021 Taiwan Lantern Festival in Hsinchu
Call for Luminary Art Works. 'Taiwan Lantern Festival' is an important event in Taiwan, each city in Taiwan will take turns to host the festival by different years. In 2021, will be arranged by the wind-city, "Hsinchu City," and Hsinchu City Government wants to try different forms for our traditional event, thus planned one of the venue to be in an open-call modus. The venue will be outside in a waterfront park, and the works will be displayed/installed between the area of water surface to the treetop above, please notice all the works has to be durable with safety concerns.
Deadline: Thursday, 20 August 2020
Organizer: Archicake Design published on ARTCONNECT by Melody Chuan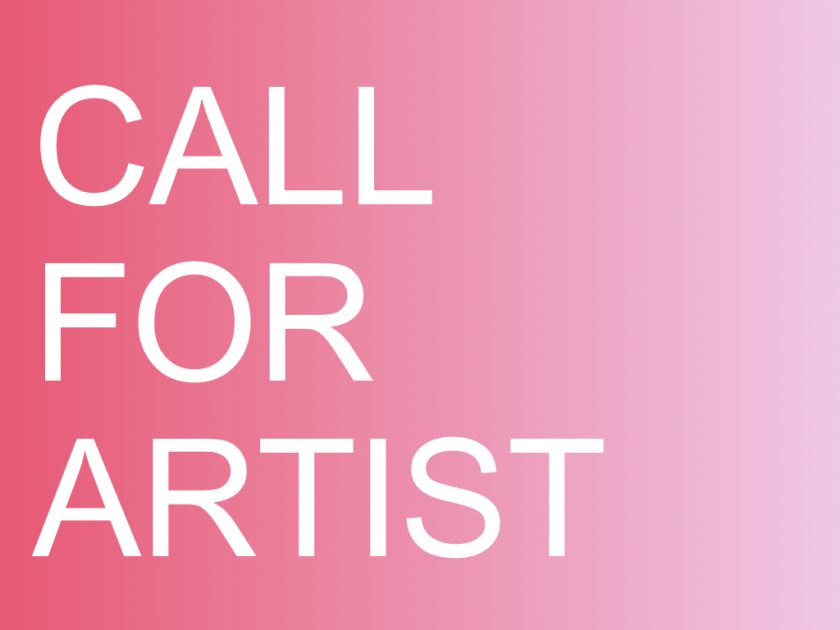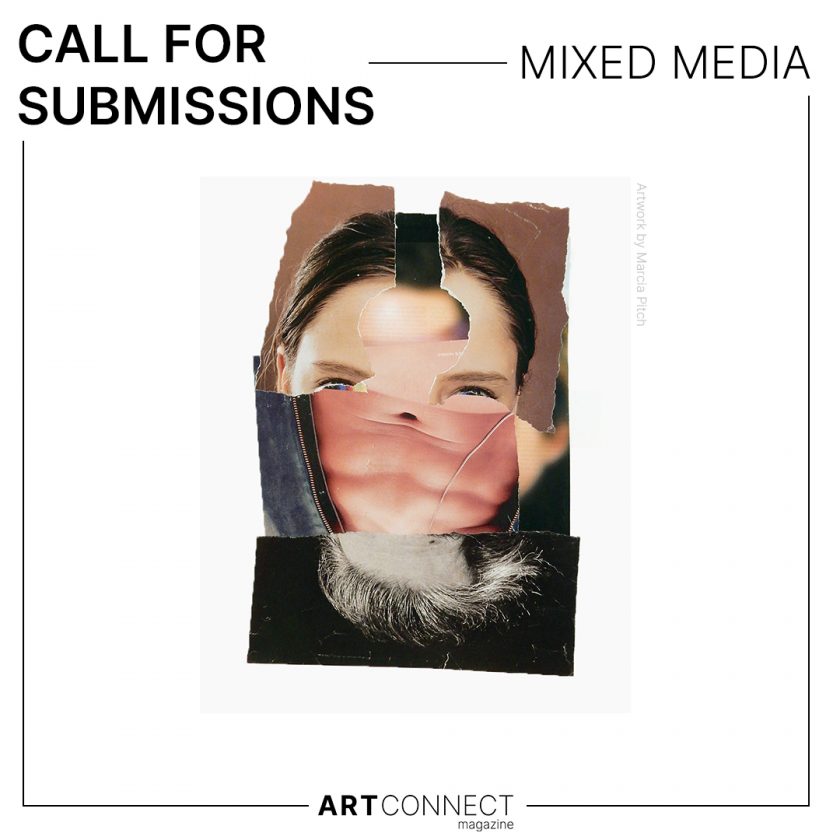 Call for Submissions: Mixed Media
Get featured in ARTCONNECT Magazine! Currently, we're accepting submissions of mixed media. We want to see projects in various forms — including Collage, Photo Montage, Assemblage, Papier Collé, etc., etc. Selected submissions will be featured in a curated two-part article series in ARTCONNECT Magazine.
Deadline: Friday, 10 July 2020, 23:59 CEST
Organizer: ARTCONNECT
Open Call for Artists RECUP'ART 2020
COLLECTMET DELIVERIES shares food with people in need. To comfort people affected by the global crisis and to help struggling artists in these strange times, they are launching RECUP'ART, and invite all European artists to share their work and interact with a new audience, by adding their artworks to our food aid parcels.
The idea is to make art and culture accessible to all, especially those who normally have no access or too little access to art, culture and knowledge in general. Thanks to the European Culture of Solidarity Fund, participating artists will be provided with a production budget or a compensation in exchange of donating your art or your art service. This project will be truly based on European solidarity: artists provide people in need with art and we provide artists with some financial support during those difficult times.
Deadline: Thursday, 30 July 2020

Organizer: CULTUREGHEM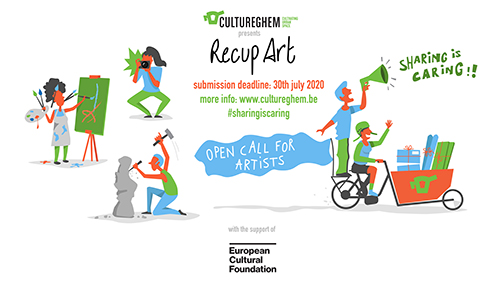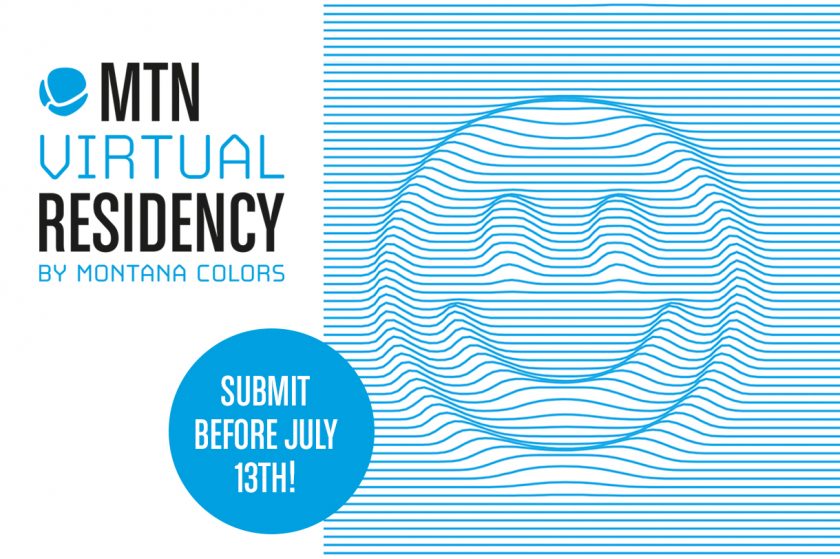 MTN Virtual Residency by Montana Colors – 1st Edition – Call for Entries
Montana Colors invites and convenes for their first virtual residence – MTN Virtual Residency by Montana Colors – in which artists from any country in the world can participate. Those selected will receive financial support to produce an artistic project during one month that revolves around the theme of "the new normal." The residency is virtual in that the works produced within the framework of the residency will be carried out in the city of residence of each of the participants. In turn, the dissemination of the creative process and its results will be carried out entirely digitally, through the official channels of Montana Colors.
Deadline: Sunday, 12 July 2020, 22:00 CEST
Organizer: Montana Colors
Open Call – Portrayals of Flesh
PORTRAYALS OF FLESH is a thematic open call focused on the celebration of the body in its most honest form. This multifaceted group exhibition takes its cues from both the classic and contemporary styles of portraiture.
Submit your proposal for a chance to:
Get featured in Vol. 2 of our magazine
Participate in an auction at Liveauctioneers.com
Exhibit your work at an art gallery in Barcelona
Get a free online session with an Art Professional to receive feedback on your proposal
Deadline: Sunday, 12 July 2020, 23:59 CEST
Organizer: Rice Initiative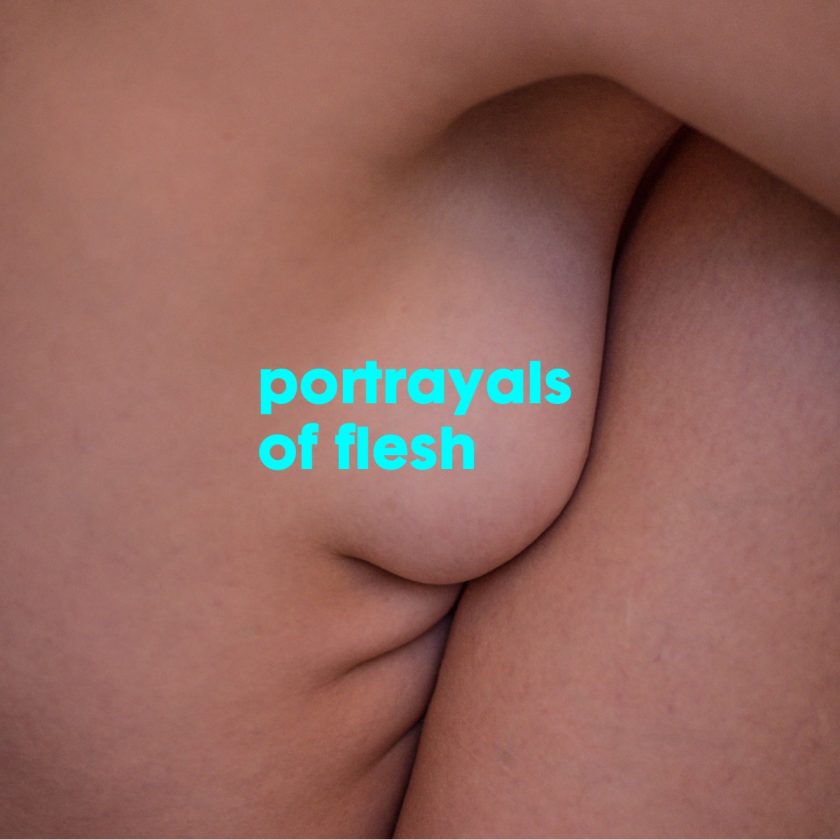 Get top opportunities directly to your inbox
Sign up to ARTCONNECT's weekly newsletter