Here are this week's top art events. Enjoy some virtual talks, a festival, and an IRL exhibition at ExRotaprint in Berlin. Make sure to tune in on Wednesday for our first ever virtual event: ARTCONNECT in conversation with the art collective Keiken.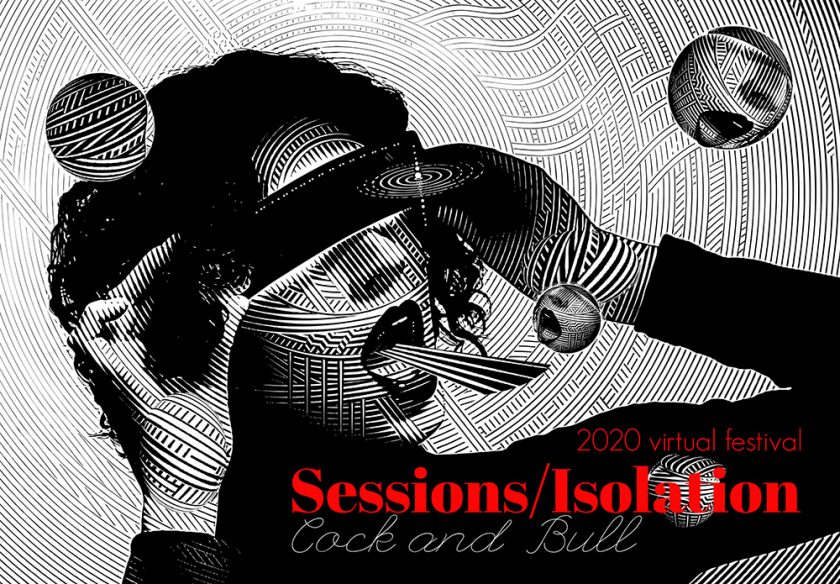 Virtual event | Sessions/Isolation is a virtual festival featuring artistic work from various mediums. Presented by Cock and Bull an experimental arts collective in Chicago, IL. Sessions is part-lockdown survival guide and part virtual gallery. Presenting the series narrative podcast The Children of Nyx, pairings of playwrights and performers, digital solo performance, music soul kitchen, poetry and creative non-fiction, and a survival guide of books, movies, music, recipes and cocktails to use in and out of isolation.
When: 25.05.2020-31.08.2020
ARTCONNECT in Conversation With Keiken – Live Q&A
Virtual Event | Earth is no longer habitable; people live in protective capsules, and can only escape by immersing themselves in virtual worlds. When the art collective Keiken created their work "Feel My Metaverse" they had no idea how relevant it would be for the world situation in 2020. In collaboration with Frankfurter Kunstverein, we will stream a live conversation between ARTCONNECT and Keiken this Wednesday at 18:00 on Instagram, to discuss the collective's work and the current exhibition at Frankfurter Kunstverein. Stream it on ARTCONNECT's Instagram & Frankfurter Kunstverein's Instagram
When: 27.05.2020 18:00 CEST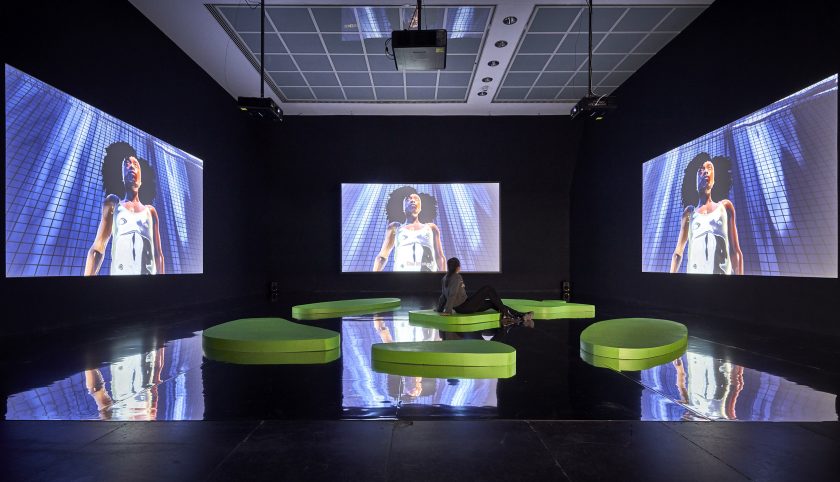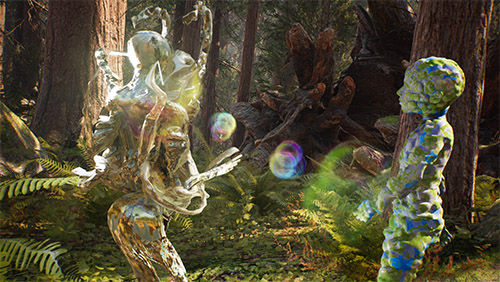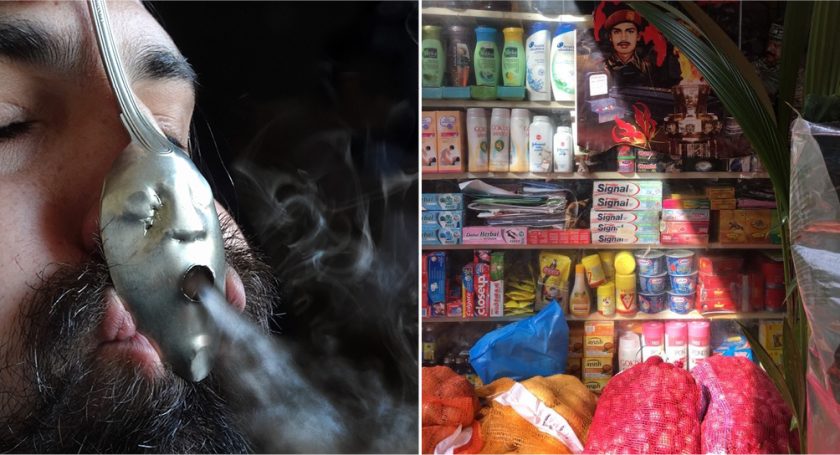 11th Berlin Biennale | Exp. 3: Affect Archives. Sinthujan Varatharajah – Osías Yanov
Event in Berlin | The 11th Berlin Biennale's temporary space c/o ExRotaprint is opening it doors again on May 28, 2020. On view there is exp. 3: Affect Archives. Sinthujan Varatharajah – Osías Yanov. For exp. 3, Sinthujan Varatharajah and Osías Yanov explore different tracings of the body and the imprints of its collective geographies. Their contributions center around the obstacles and objects that keep us apart, but that occasionally become penetrable, allowing bodies to press together, move through, and flow.
When: 28.05.2020–25.07.2020
Where: Bornemannstrasse 9 Berlin 13357
Walkthroughs – A Further Look – Claudia Hart
Virtual event | Claudia Hart in online walkthrough and conversation For Walkthroughs, Claudia Hart presents 'Alice Unchained' and 'ON ZOOMOLOGY'. According to Hart: "Alice Unchained is a machine for thinking: a virtual chamber for repose and contemplation." Inspired by Alice in Wonderland, the 2018 work mixes 3D animation, motion-captured ballet and music improvised live in the VR environment to later recapture and place it in the bodies of music avatars who deform to the music. The back and forth exchange between the virtual and live, merges and fuses the two in a liminal, uncanny way. She will be in conversation with Christiane Paul (Curator – Whitney Museum of American Art).
When: 29.05.2020, noon EDT / 18:00 CEST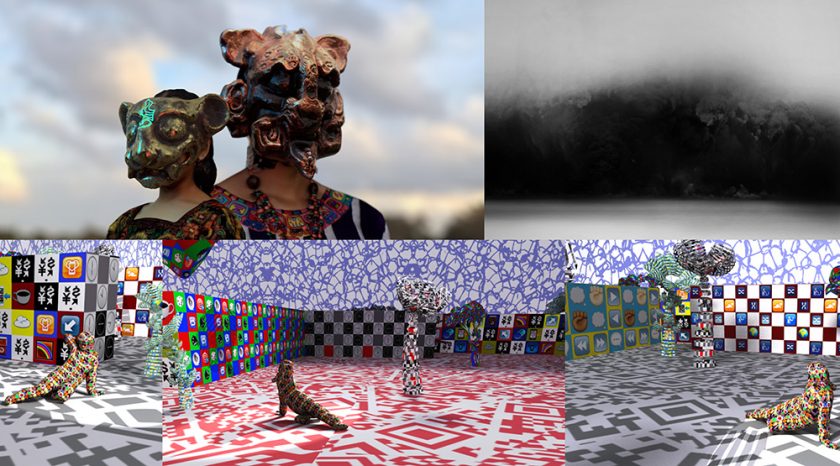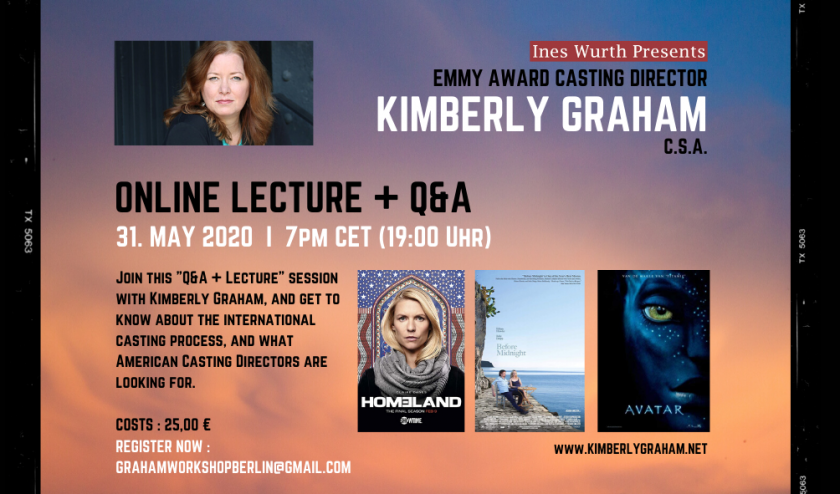 Lecture + Q&A With Emmy Award Winner Kimberly Graham
Virtual event | Join this "Q&A + Lecture" session with Kimberly Graham, and get to know about the international casting process, and what American Casting Directors are looking for. You can ask questions about how auditions are being held in the US, how Headshots should look like, or what else you can do to be seen by International Casting Directors. Session will be on ZOOM and will be in English only.
When: 31.05.2020, 19:00 CEST
Events and opportunities directly to your inbox
Sign up for ARTCONNECT's Newsletter