New week means a new selection of top art events! This week we have put together a list with a couple of exhibitions, a virtual group show, an art-science meetup, and a performance – some virtual, and others in Berlin.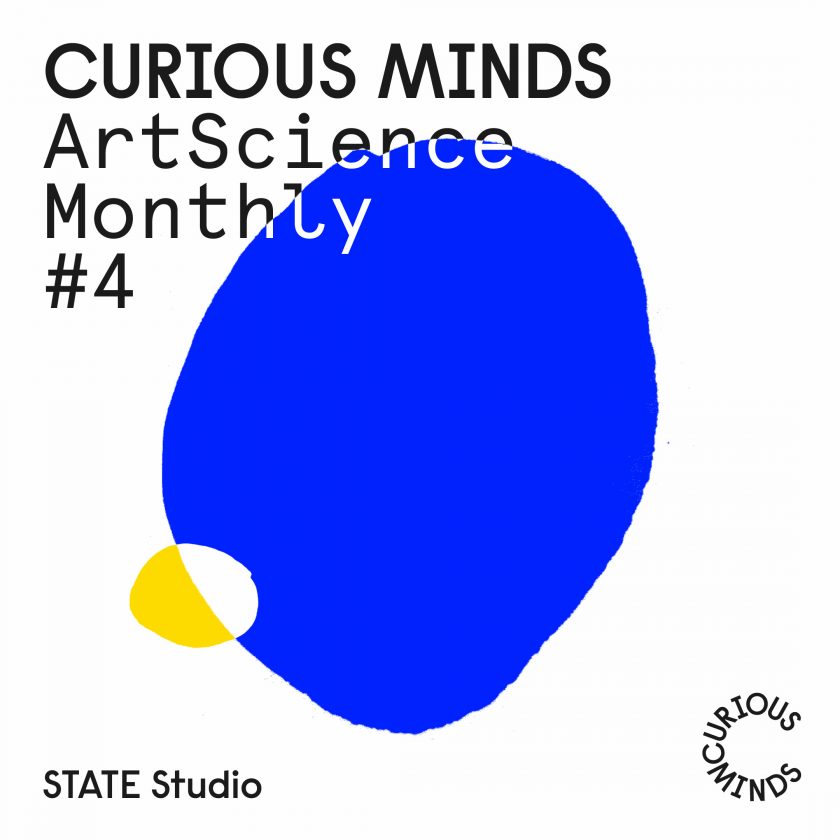 Curious Minds – Artscience Monthly #4
Event in Berlin | The ArtScience Monthly is about putting our curiosity into action and learning from one another. This time you'll get to enjoy inspiration talks by artist Jonas Wendelin and research scientist Saba Nojoumi Join, as well as participate in interactive, playful situations, and one-on-one interactions with other participants.  Share thoughts, practice open-mindedness and form new bonds while imagining alternative futures beyond disciplinary boundaries.
When: Tuesday 16 June 2020, 19:00–21:00
Where: Hauptstrasse 3 Berlin 10827
Angela Alves: No Limit | Remote-performance
Virtual Event | It's show time! We celebrate the reversal of circumstances: In the NO LIMIT cosmos, disabled people are the majority. And the norm. Their promise to the minority is called "inclusion". NO LIMIT is a remote performance. In a webinar format, spectators and performers meet live and interactively. Don't worry, there's no obligation to participate and you'll remain invisible.
 When: Tuesday 16 June 2020, 20:00 – Wednesday 17 June 2020, 22:00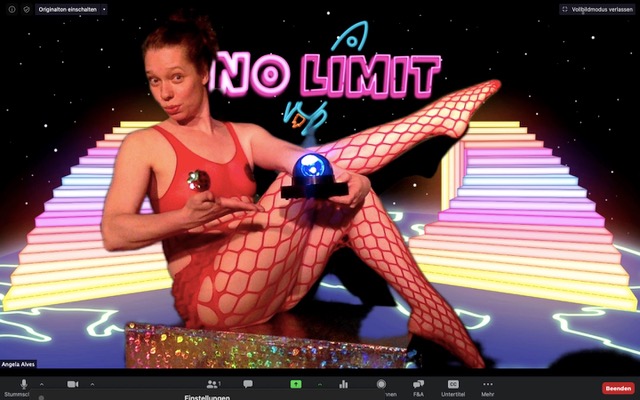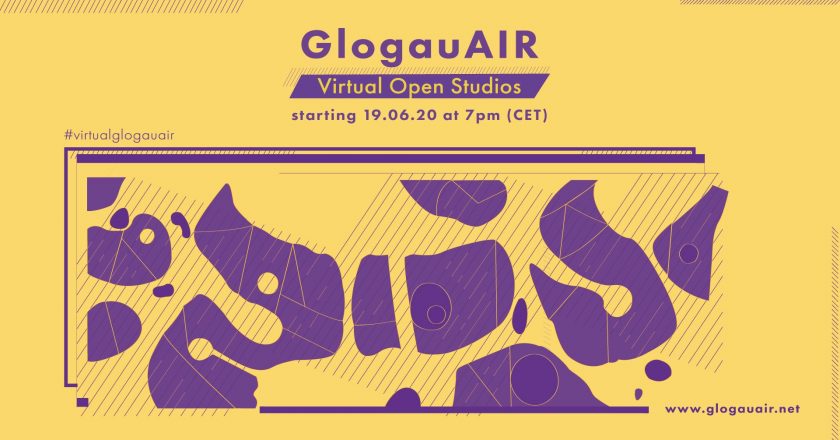 Virtual Open Studios June 2020 | GlogauAIR
Virtual Event | Twelve of GlogauAIR's resident artists coming from nine countries will offer people around the world the chance to visit their studios online and see all new work, the results of their residency projects supported by GlogauAIR. Along with our international artists, GlogauAIR invites Kovács/O'Doherty – a local art collaborative duo, whose work will also be introduced in our project space!
When: Friday 19 June 2020, 19:00 – Sunday 5 July 2020, 23:30
Where: Virtual
Feryel Atek: Sleeping Memory Solo Exhibition at the Gisela Freier Kunstraum
Event in Berlin | Feryel Atek's first solo exhibition at the Gisela Freier Kunstraum in Lichtenberg presents a
selection of her recent paintings and drawings. The exhibition can be broken into two sections; upon first entering the small gallery, one enters the first two rooms devoted to Atek's predominantly large-scale paintings. They can
be described as loosely figurative/surrealistic in style and are gesturally bold, painted in
bright, saturated colors.
When: Friday 19 June 2020 at 18:30 – 23:30
Where:  Giselastr. 12 Berlin 10317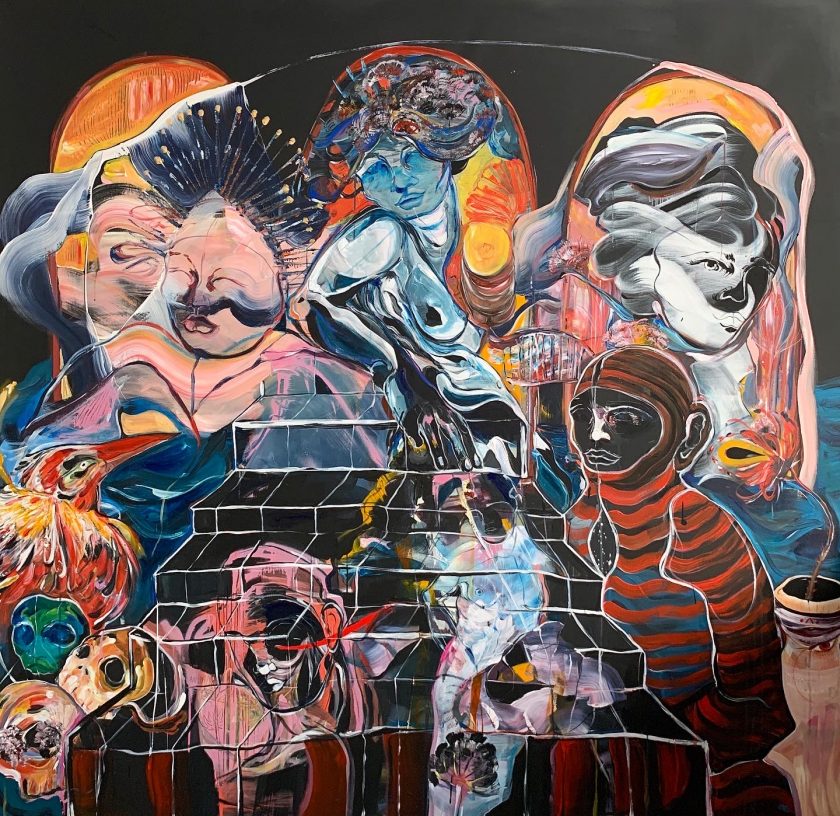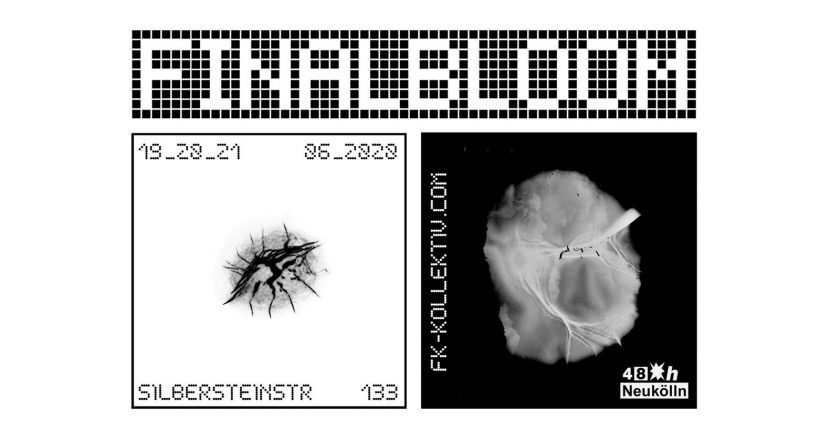 Last Bloom: Interactive Display Event
Event in Berlin + Virtual | An experimental collaborative group show. The collective's work will be projected onto a screen through one of the gallery windows and available everyday to be viewed between certain hours. Artists and guest are invited to come at a set time during the working dates to do a performance or show any art work of their choice to the camera. The camera will record and stream the random events directly onto our capsule page. The gallery will be constantly growing and changing.
When: Friday 19 June 2020, 00:00 – Sunday 21 June 2020, 23:59
Where: Virtual. For participants: Silbersteinstrasse, 133 Berlin 12051
Events and opportunities directly to your inbox
Sign up for ARTCONNECT's Newsletter