If you're looking for your next art opportunity, we've got you covered with this week's selection, including calls for exhibition, online performances, studio residencies, and publications.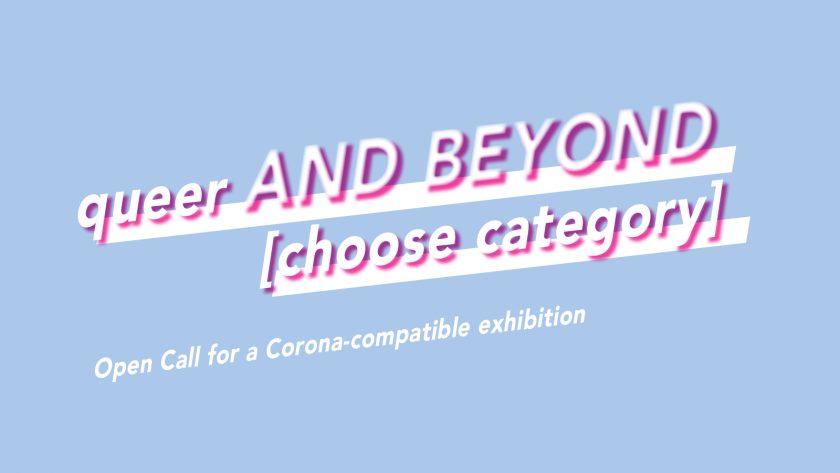 Call for Artists: Queer & Beyond [Choose Category]
For the planned Corona-compatible exhibition at feldfünf e.V., Berlin in April/May 2021, preferably digitally based or digital-related artworks are sought. In particular, works addressing queer-political forms of resistance or queer-political potentials are sought. In this context, "queer" may be interpreted both in the narrower sense concerning queer culture and the broader sense, i.e. in a transverse fashion to the norm and as a hybrid form. An honorarium of 750 EUR is provided. Works for the following positions and media can be submitted:
the glass façade of the exhibition space (to be experienced from the outside): visual and audio-visual (screen-based, projections or installations)
inside the exhibition space: performance or performative installation. The performance(s) shall take place on at least two dates in the space.
Deadline: Sunday, October 18, 2020
Application fee: None
Organizer: Benjamin Egger (Curator)
Open Call – Bleen Zine Issue 1: STACKS
Bleen is a bi-annual magazine focused on perception and the continuous processes we undertake to understand ourselves and the world, the intricate systems we create in order to live, the systems we find ourselves in which have been created for us. The STACKS issue hones in on the man-made structures and rules within which we operate. From architecture to social housing and beyond to heritage / psychogeography — we aim to examine the world as we made it. Featured submissions will be paid.
Deadline: Thursday, October 1, 2020
Application fee: None
Organizer: Spun Press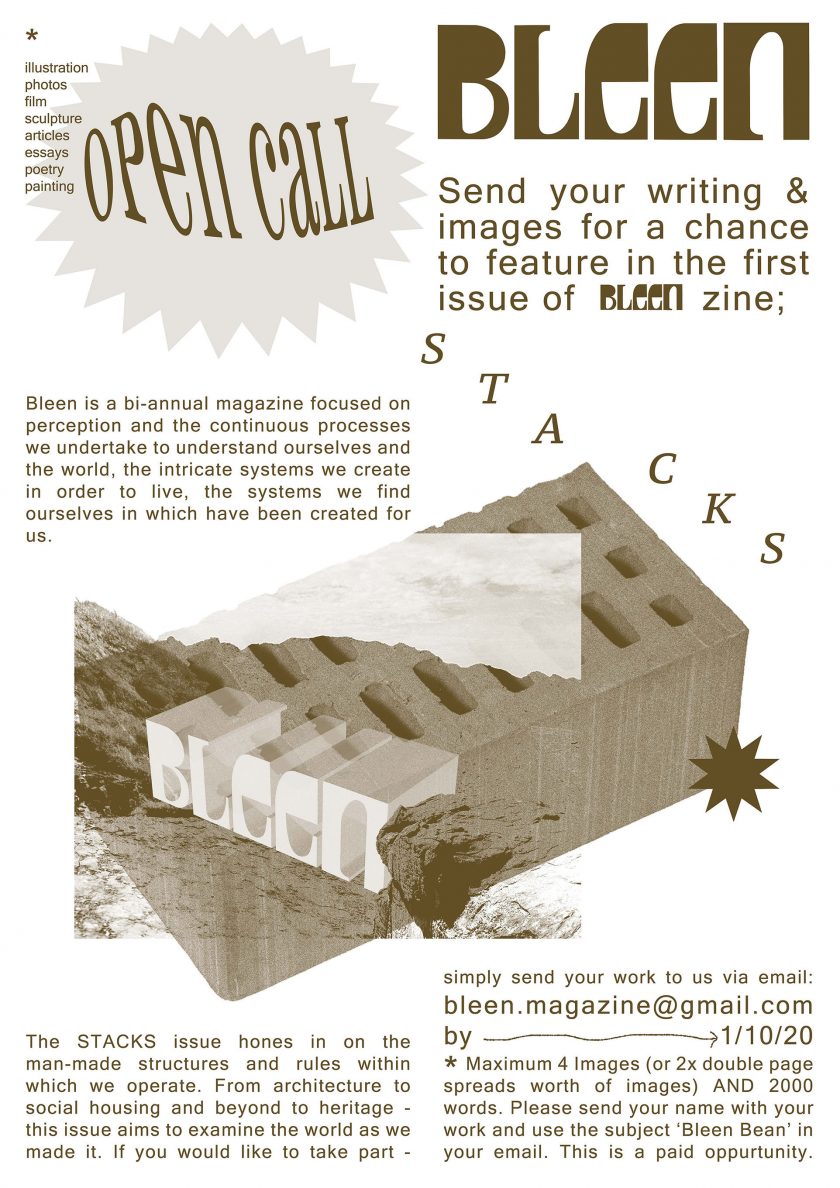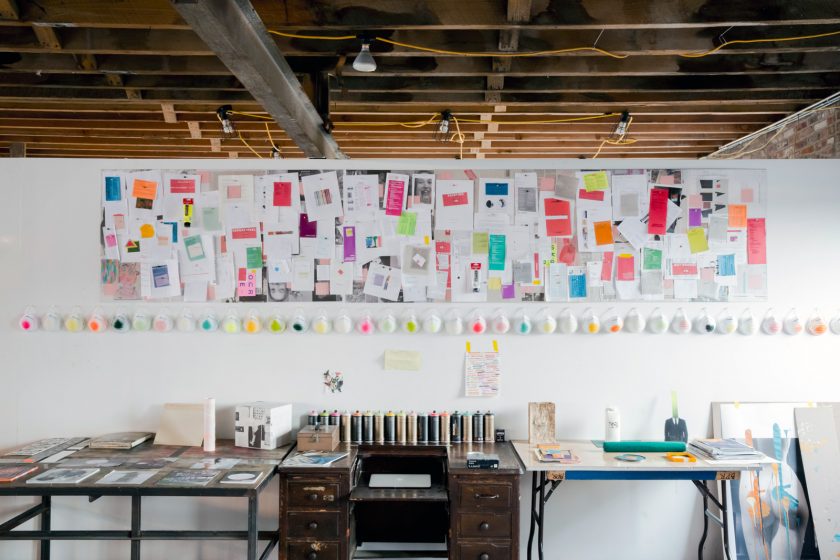 Pioneer Works in Brooklyn, NY is calling for applications from visual artists, musicians, technologists working outside the "norms" of their artistic field and whose interdisciplinary practice can make use of their facilities and collaborative environment. Candidates with an interest in educating the public on the progression of their creative practice through classes, public programs, and performances will be strongly considered. The six-month Visual Arts Residency program offers sunny, glass-enclosed public-facing studios; bimonthly studio visits with curators, writers, gallerists, and collectors; access to facilities, technical assistance and staff consultation; and participation in monthly Second Sundays open studios.  A $200 unrestricted monthly stipend is also provided. Housing and transportation are not provided.
Deadline: Wednesday, September 30, 2020 at 11:59pm (EST)
Application fee: None
Organizer: Pioneer Works
The artist collective ongoing project (Berlin / Leipzig) has created Tender Absence – a platform for performative online formats – to enable artistic and social experiences despite physical distancing. In addition to various performative and discursive series of events, the platform also offers space for short performative experiments under the title lone|some.
lone|some is looking for three digital experiments that focus on the personal encounter between audience and "performer", in the format of a video call, creating a ›magical‹ or extraordinary experience for 1-3 people (audience) in a 15-20 minute video conference. These experiments are repeated on 2 days approx. 6 times for 1-3 persons. These questions could serve as a starting point for an idea: What is special about a personal encounter? What if a theater experience is created just for me and individually adapted to me? Can 20 minutes affect me and my condition in the long term? How valuable is my time?
What's offered:
Presentation platform
PR
700 € budget
Dramaturgical advice
Deadline: Wednesday, September 30, 2020
Application fee: None
Organizer: ongoing project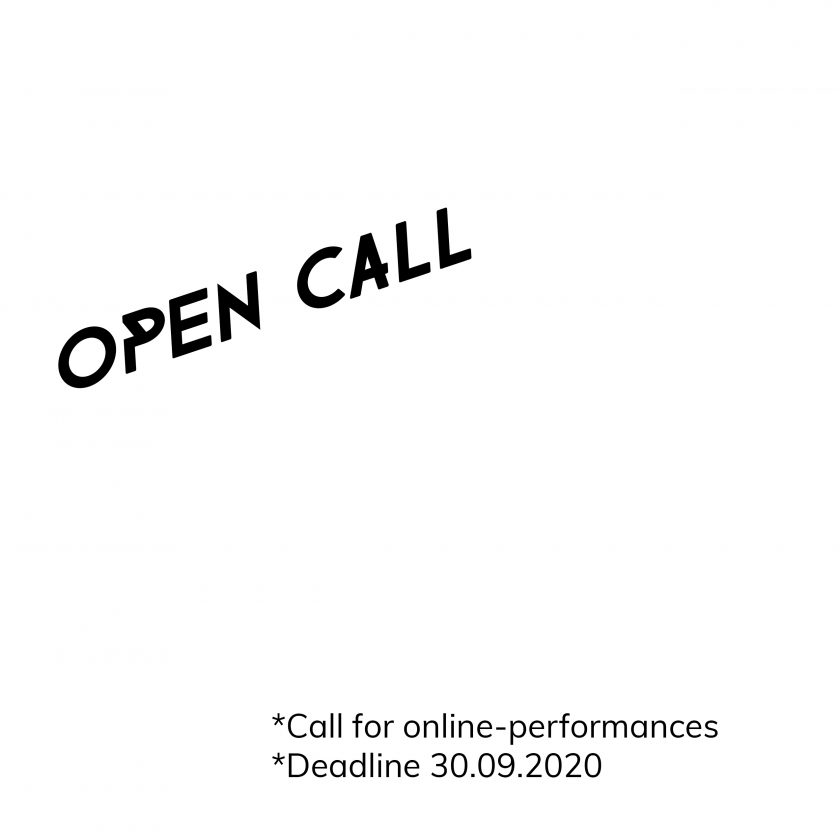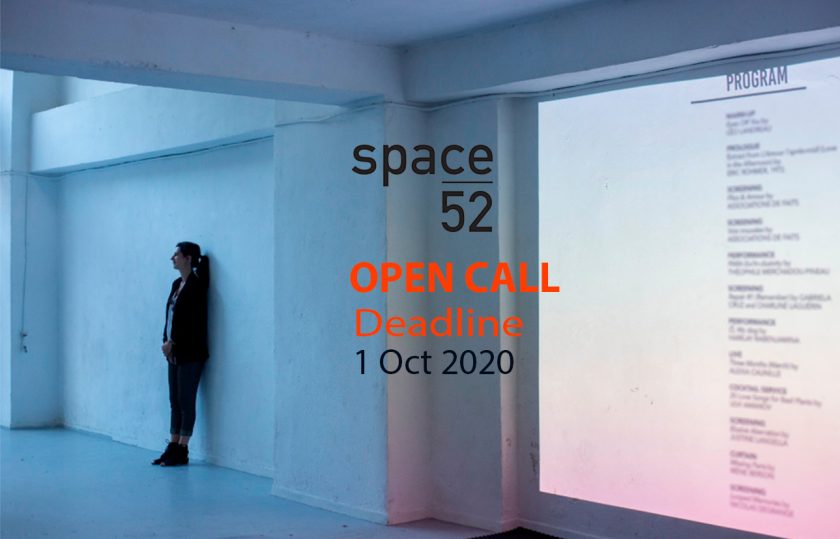 Space52 non-profit art space in Athens is seeking new contributions to their magazine publication in the form of short texts and experimental writing, as part of the fall series: "Carta Bianca". They are looking for writing that reflects the shared experiences and knowledge spurred by 2020, asking what comes next for us. Submissions that are curious and critical, reflecting new ways of producing, collaborating, and forming solidarity are strongly encouraged.
Deadline: Thursday, October 1, 2020
Application fee: None
Organizer: Space52
Get top opportunities directly to your inbox
Sign up to receive ARTCONNECT's weekly newsletter