Ready for some new art opportunities? The selection this week holds two residencies, a showreel, an exhibition call, and a book competition – have a look!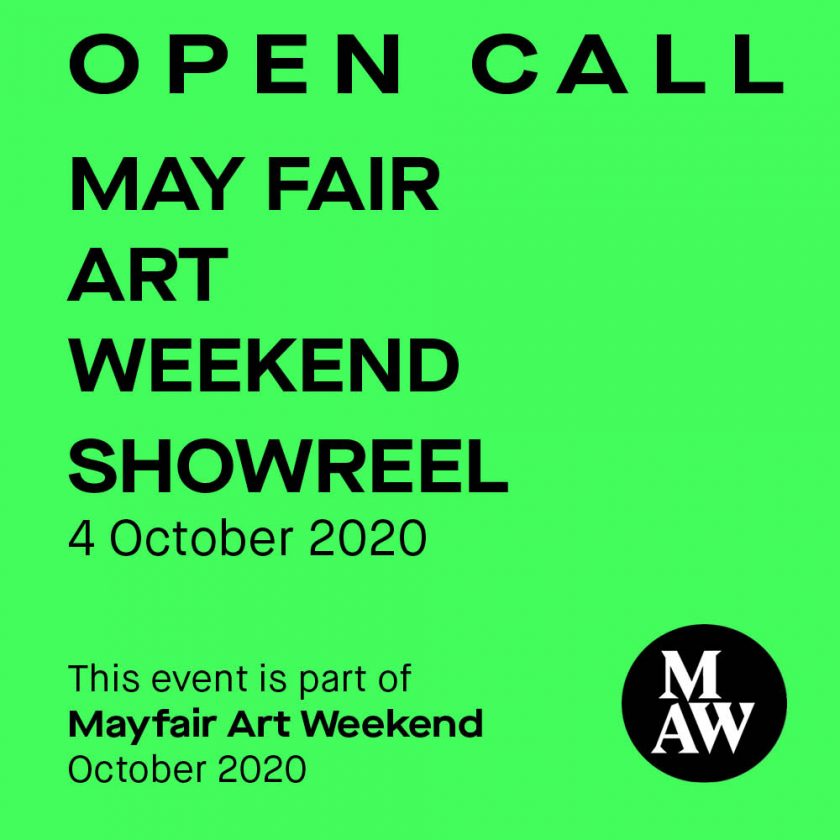 On Sunday 4 October, the Inaugural May Fair Art Weekend Showreel will be dedicated to the work of moving image artists. This inaugural event will not only be an opportunity for Mayfair galleries to screen artist moving image artworks, but is the first time artists not represented in Mayfair will be able to nominate their artworks for inclusion in any of the Mayfair Art Weekend programme. A panel of Mayfair gallerists will select works from an open call throughout September to develop a screening schedule in May Fair Theatre, which will be detailed on the Mayfair Art Weekend website on 29 September.
General criteria: 
– The nominated artwork must not be more than 10 minutes duration
– A link to view the artwork must be provided – a higher resolution file will be requested if selected
– The artwork must be your own and by replying to this open call you give permission for it to be screened in public
– A modest screening fee will be given to the artist selected for the screening
– The artist must not already be represented by a Mayfair gallery
– The works must have been created in or since 2015
Creative criteria:
– The artwork must fit into one of these three themes:
1. Place + Environment
2. LGBTQ+
3. Dystopian / Futuristic
Deadline: September 20, 2020
Application fee: None
Organizer: Mayfair Art Weekend
The Dreamer: Call for Exhibition
Accepted media: Photography, Digital Visual Design
Group Exhibition in Rome or Milan city. April 2021
As in the experience of dream, the dreamer is immersed in the world of images and inner perceptions, in a more or less conscious state of detachment from the perceptible world, and transported by osmosis by the call of an idea or an image in which the "dreamer" finds an answer to a request of fulfillment of the senses. Hopes, memories and fantasies attract the "dreamer" to the same world in which the will and of a goal finds its first phase of creation. Every aesthetic production arises from here, from the conscious thought and image, manifested by the "dreamer", receiver and transmitter of himself through the means of his own existence.
Deadline: January 7, 2021
Application Fee: None
Organizer: Loosenart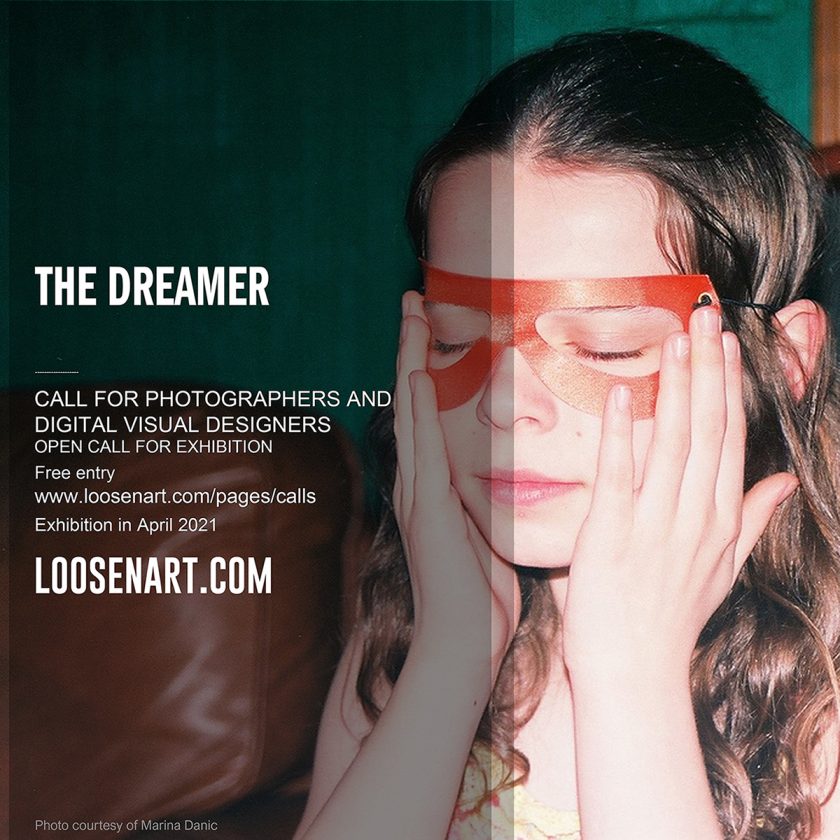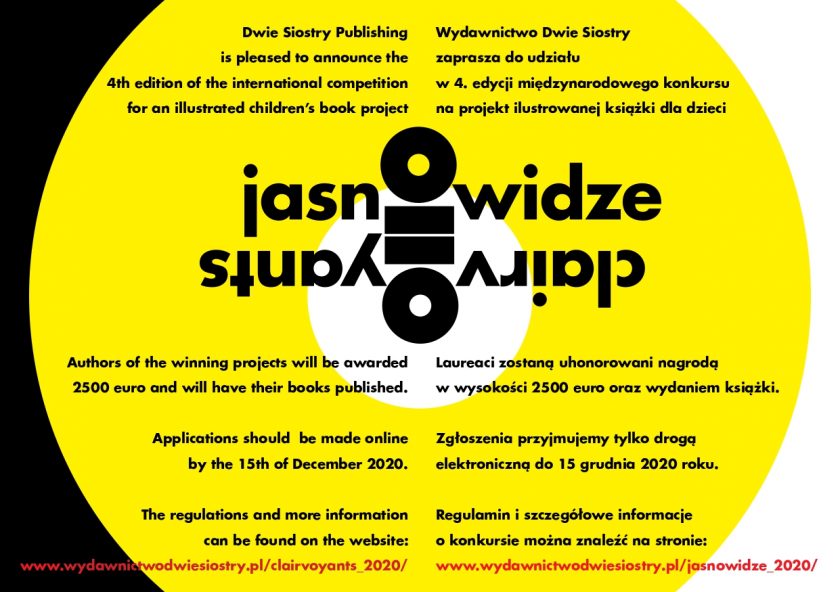 International Competition for an Illustrated Children's Book Project Clairvoyants
Organised by the Dwie Siostry Publishing House, the fourth edition of the international competition for an illustrated children's book project CLAIRVOYANTS 2020 has recently been opened for submission! Submission should include a storyboard or a script of the whole book, together with 3 finished double spreads and a summary in English (obligatory) and in Polish (only if the whole project is in Polish). The competition is aimed primarily at book designers, students of art schools, illustrators and authors, but everyone is invited to try their hand!
Competitors may be awarded with 3 categories of prizes:
1. The main prize of EUR 2,500 and two honourable mentions – by the international jury;
2. Book publication – by the Dwie Siostry Publishing House jury;
3. Participation of best competing works in the post-competition exhibition.
Competition works will be assessed by two independent juries: international jury and the Dwie Siostry Publishing jury. This year's international jury consists of well-known artists: Jutta Bauer, Joanna Olech, Romana Romanyszyn and Piotr Socha.
Deadline: December 15, 2020
Application fee: None
Organizer: Dwie Siostry Publishing House
International Open Call AIR Program: It is Rather Difficult to Reach Places
During the program period, regular online meetings will be held with the program director and the coordinator. In the "activity plan" of the application form, explain your theme, plan, research, artwork and project where Hokkaido and Sapporo are the landing points/temporary destinations of your movement, by responding to these points that we want to consider together: "What do we have now and what we can we use? Can the movement of imagination, technology, and spirit be an alternative to the physical movement of artists? Is it possible to manage AIR without actually moving? What does moving mean anyway? What is waiting after having moved?". In addition, it is desirable that the "activity plan" is adaptable so as to be able to deal with the fact that things might abruptly change and other unknown circumstances might arise.
Provided for the artists
1) Letter of invitation from SAPPORO TENJINYAMA ART STUDIO
2) Use of Studio B in a virtual space
3) Coordination including interpretation and translation during the program period
4) Up to 300,000 yen budget for accommodation while traveling, use of studio and other Artist in residence facility during the program period
5) 300,000 yen budget for 60 days activity during Phase 1
6) 200,000 yen budget for 40 days activity during Phase 2
7) Production budget (various expenses such as materials) for presenting the end result, up to 150,000 yen
8) Interactive coaching from the selection committee
9) Technical assistant for realizing artworks/projects
10) Specialized advice to manage own physical and mental health and prevent the spread of novel coronavirus infection
Deadline: October 16, 2020, 23:59 Japan standard time
Application fee: None
Organizer: Sapporo Tenjinyama Art Studio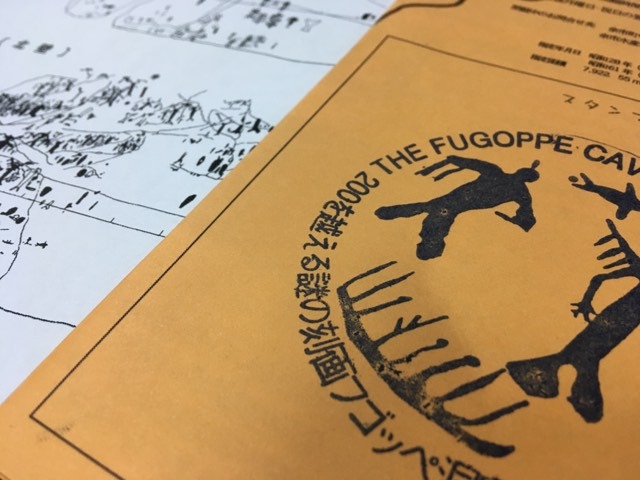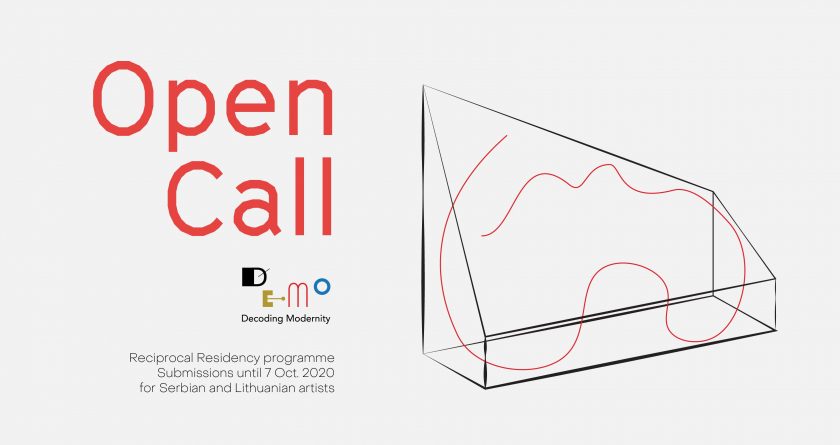 Residency: DeMo | Existenzminimum
Kaunas Artists' House (KAH, Lithuania) together with Kulturni Centar LAB (Novi Sad, Serbia) are starting to carry out the Reciprocal Residency Programme DeMo (abbreviation of Decoding Modernity). The programme aims to explore the connections between different modernities and to unravel modernity as a phenomenon in the broader sense of time and space and across cultural, scientific, societal and industrial developments.
The call for the creation of a vast infrastructure of multi-unit residential buildings, using new construction technologies and standartisation and adhering to principles of sanitation and basic existential needs (Existenzminimum, as it was termed in German), became a cliched catchphrase in the attempt to define the goals of modernist architecture.
The Residency Programme will be divided in two stages:
I. Introductory part: two months of online research and project development with the guidance of local experts (1st of November – 31st of December), 2020;
II. Three weeks of physical residency time in Kaunas (for artists from Serbia), in Novi Sad (for artists from Lithuania), 2021(the time will depend on the state of the pandemia);
All interested artists are invited to submit an application by 7th of October 2020, meeting the following criteria:
– to be professional in architecture, public art or visual arts;
– to have knowledge of critical urban theories would be an advantage;
– to have good English language skills.
Deadline: October 7, 2020
Application fee: None
Organizer: Kaunas Artists' House & Kulturni Centar LAB
Get top opportunities directly to your inbox
Sign up to receive ARTCONNECT's weekly newsletter