This week you can enjoy a couple of exhibitions, a panel discussion, dance classes, and an award ceremony – in Berlin or online. Have fun!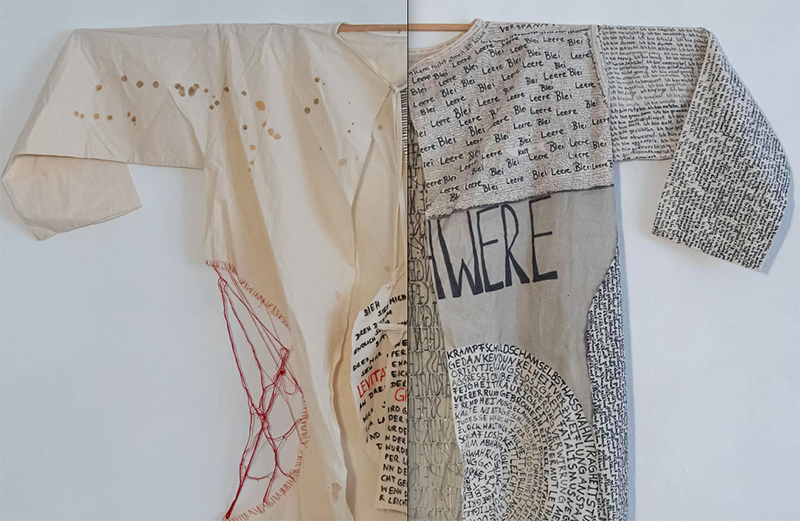 How Does It Feel? – Hannah Santana
In her participatory art project How Does It Feel?, artist Hannah Santana invites patients to customize and paint on hospital gowns; using them as a canvas to express their emotions. SomoS is proud to present a selection of the works.
Santana's installation of the gowns in the gallery, floating from the ceiling, gives the artworks an intimate, poetic and pensive aura. The presence of the feelings and thoughts expressed on these smocks is emotionally impactful. The dedication that these current or former patients have put in the personalization of the gown stands in strong contrast with the common standards of hospital care. The handwriting, the thoughts and words of the patients transform the gowns and give a voice to the invisible traces of the everyday life of disease.
Where: SomoS, Kottbusser Damm 95, Berlin 10967
When: Tuesday, 28 July – Saturday, 15 August 2020
In collaboration with Peace of Art, the Institute for Art and Innovation looks forward to cherishing and discussing with you the stimulating artist contributions in the field of Social Art. Meet the winning artists Narcissa Gold, Melinda Mouzzanar, Bogna Grazyna Jaroslawski, and Kingson Kin Sing Chan who received an Honorary Mention as well as the organizers for a lively discussion to share your thoughts and opinions. Their goal is to build a community and a vivid dialogue regarding the importance that artists can play in creating a change in the world.
Where: Zoom
When: Wednesday, 29 July 2020, 18:00h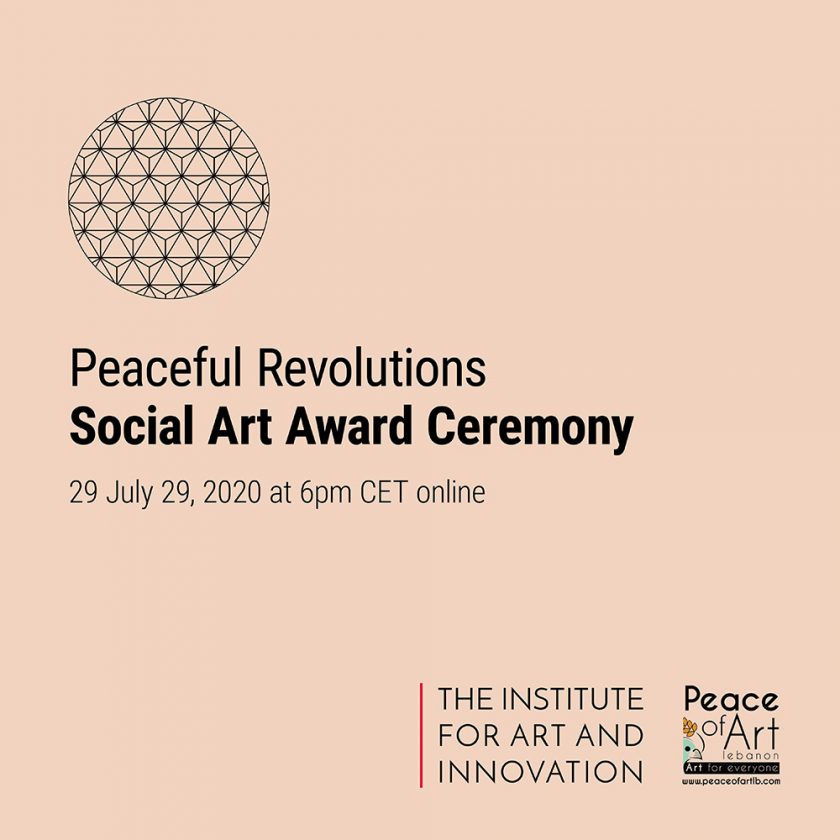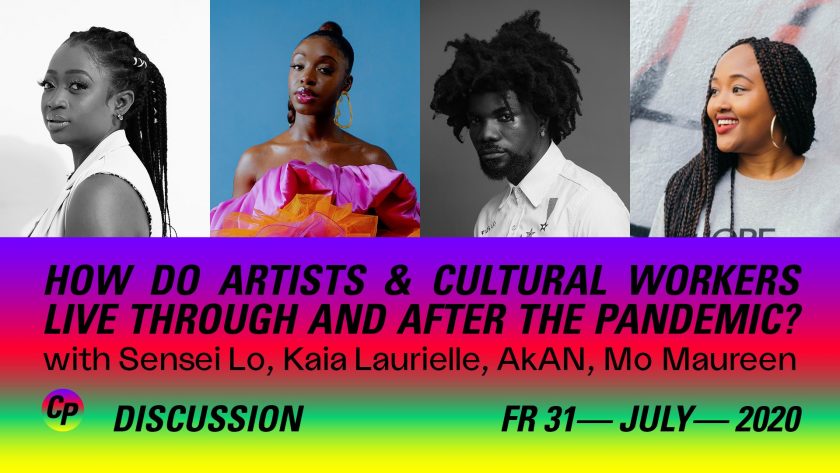 Artists & Cultural Workers: Live Through & After the Pandemic?
This conversation brings together artists and cultural workers to reflect on strategies to survive during times that do not allow for an audience or community to come together in a physical space. With shows and performances cancelled indefinitely, how are we as a creative community coping? How can we support each other collectively? What are our plans for the future? How does the current moment affect our creative practice? The discussion is open for the public to ask questions, contribute ideas, and interact with the speakers.
Where: Zoom
When: Friday, 31 July 2020, 17:00h
Outdoor Dance Improvisation Classes (Fridays and Saturdays, Donation-based)
What to expect? You'll be guides through a basic Warm-up to start waking up your awareness about your body, the environment, the sounds, the other participants, your sensations and feelings. The intention is to encourage you to flow in a deep personal journey to discover and re discover you own presence by creating new images and meanings in the space.
Where: Park am Gleisdreieck
When: Fridays and Saturdays, 16:00–18:00, Start on Saturday, 1 August 2020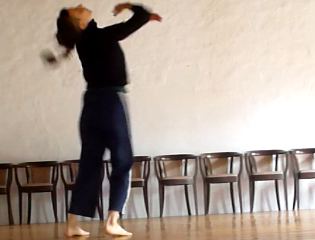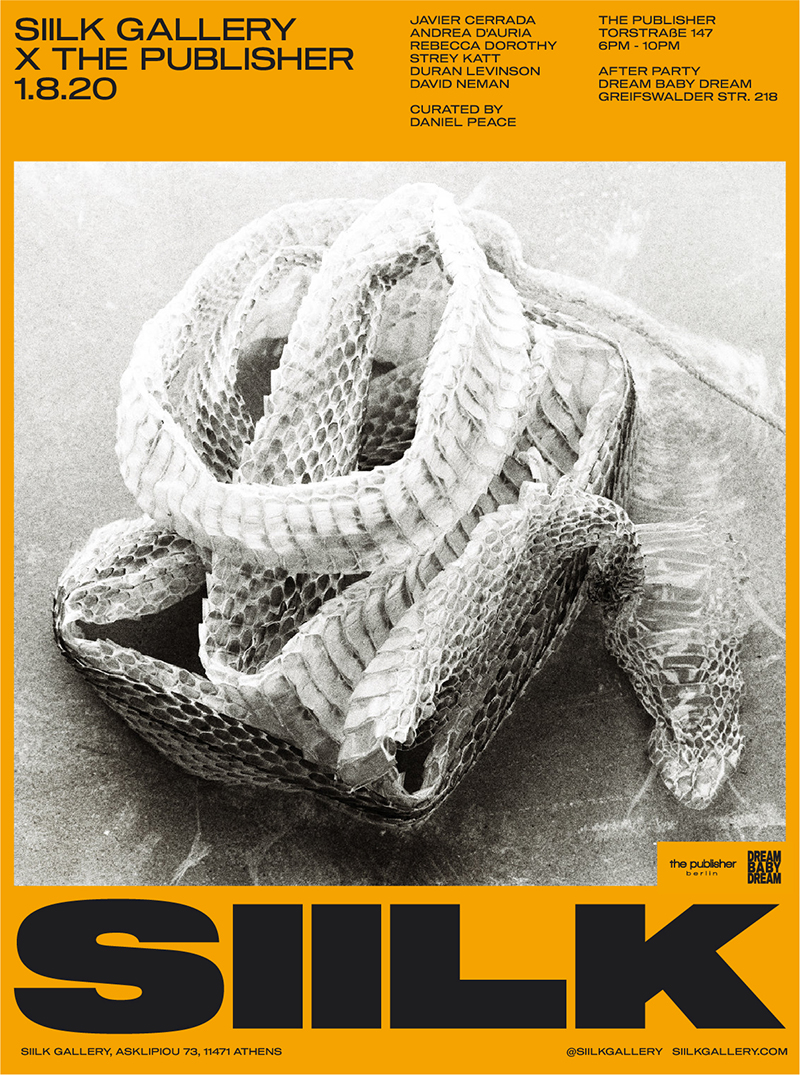 SIILK Gallery X the Publisher, Berlin
Siilk Gallery (Athens) in collaboration with The Publisher is hosting a pop up exhibition featuring photographers from around the globe, currently based in Berlin.
Where: Torstrasse 147, Berlin 10119
When: Saturday, 1 August 2020, 18:00
Events and opportunities directly to your inbox
Sign up for ARTCONNECT's Newsletter