Diana Poput's art residency in Lodi, Lombardy, Italy, took a drastic turn after the region, as the first one in Europe, shut down due to the Covid-19 outbreak. The artist documented one week of her residency in isolation in collaboration with ARTCONNECT Magazine.
When Diana Poput started the Erasmus+ Program at Laurentiu Adrian Craioveanu in January, she could've never guessed that she would spend the spring all alone. Now, at the end of the program, she's reflecting on her experiences. Read the diary below.
Diana Poput is a visual artist from Romania, who's working on her Ph.D. at the University of Art and Design, Cluj-Napoca.
During the spring of 2020, she's been part of the Mobility project by Erasmus+, a funded EU program for developing and sharing knowledge and experience at institutions and organizations in different countries. Diana Poput's Mobility experience has taken the form similar to a residency, and that's how it's described in this article.
Monday 27.04.2020
The day starts about the same, as it has for the last two months.
I wake up around 8:30 a.m., and after my morning routine, talk with my boyfriend and with my family through a video call, followed by a coffee. I enjoy my latte in silence, looking out at the inner courtyard filled with vegetation, a place where sometimes, on hot days, I go to work and enjoy the flowers. 
I'm not hungry yet, so I start my work. I'm creating a large-scale (100/150 cm) Finestra (Window), from the series with the same name, which is very close to completion. 
At lunchtime, I have my first meal, after which I prepare the surface for a new Window. I always work with joy and enthusiasm, but when I get new ideas, the excitement is overflowing, and I can even forget to eat. But, today, after a few hours of layering, I stop to let the pieces dry. 
Even if I have an introspective nature and am inclined towards loneliness, there have been times when the isolation triggered a certain level of discomfort. However, thanks to my way of being, so far, I can say that I coped well with a residency under these circumstances. 
"In the first weeks, time seemed to pass slower,
but after I got used to the rhythm,
it passed so fast that I lost track of the days."
Tuesday 28.04.2020
It's raining lightly in the morning. I stay in bed for a while, listening to the gentle drops hitting the roof tiles.
The motivation to start the day is not as strong every morning, knowing that the day will be repeated as yesterday, as a week ago, or as a month ago… but after I gather enough will to get out of bed, I manage to notice the small differences that distinguish one day from another.
These are found in the meals I eat, the clothes I wear, the projects I work on, the people I interact with online, the discussions, and the information I accumulate by reading or watching documentaries. Eventually, the enthusiasm appears, but there are also exceptions.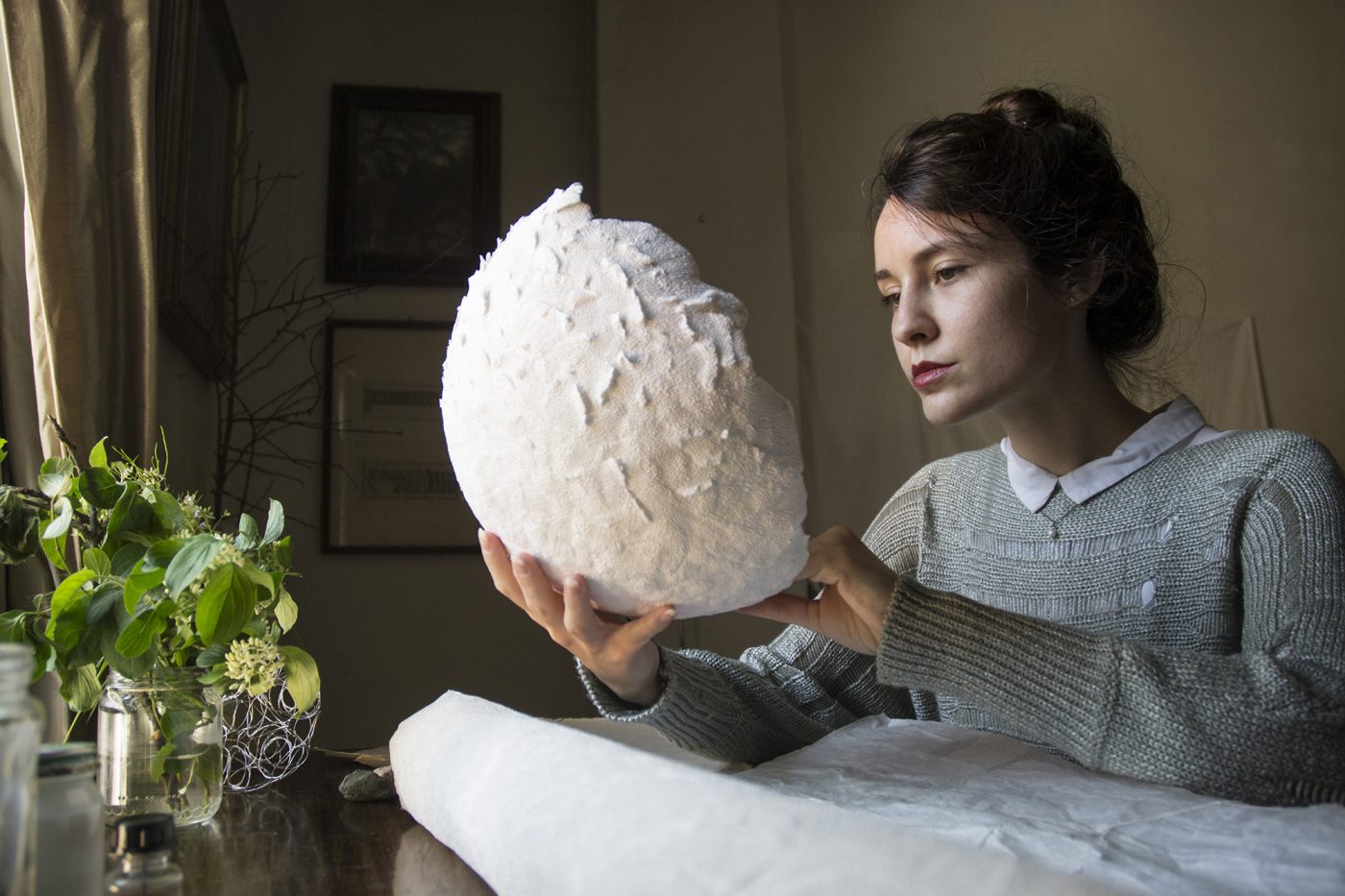 "I try not to think about what I can't achieve,
and instead, about how to fill my time as
constructively as possible during this period."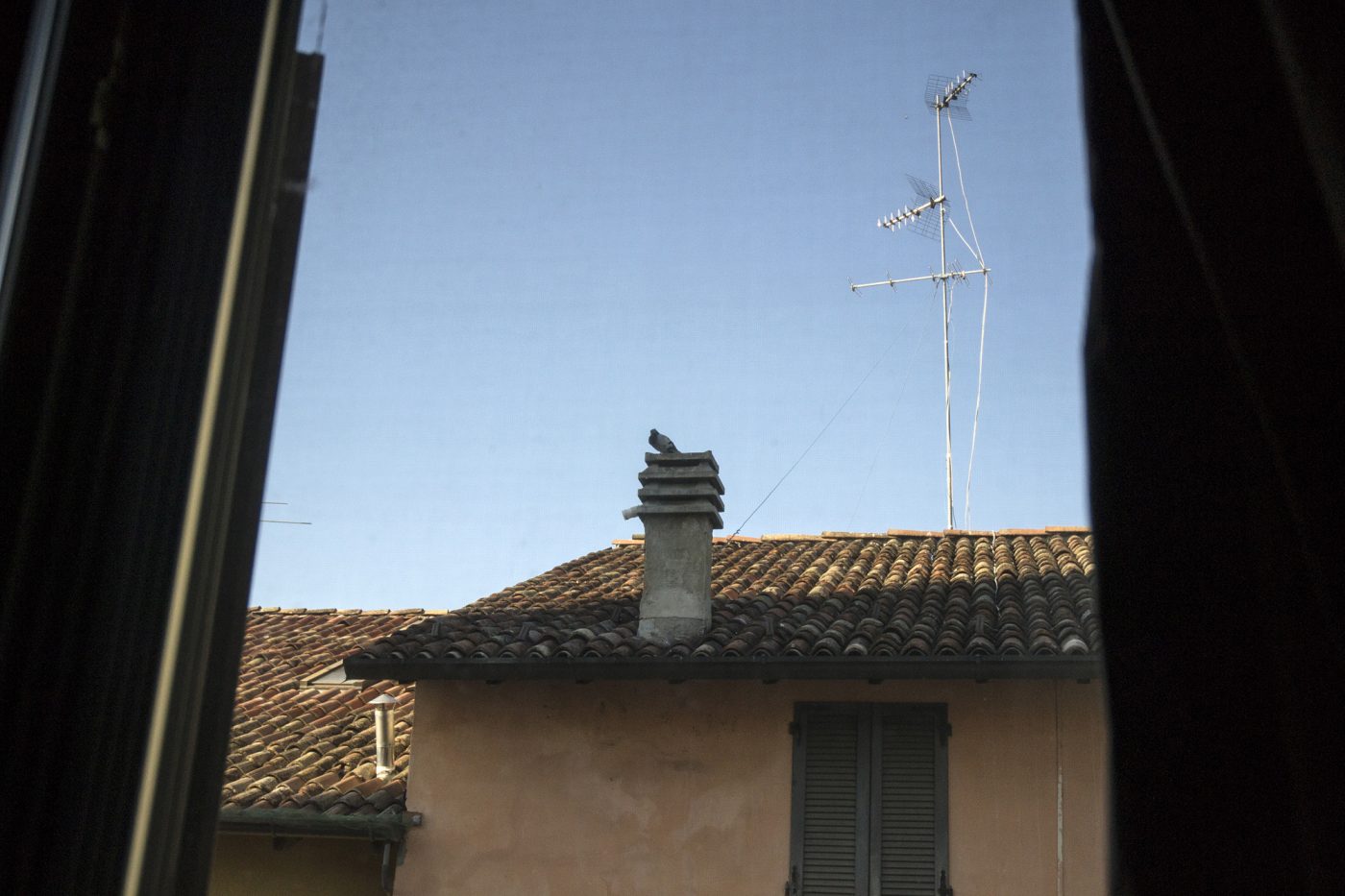 My residency is not dramatically affected by isolation. However, I can't say that it doesn't suffer changes. It was supposed to be a very dynamic period. There were three exhibitions planned during my five months here, two of which were personal. They could no longer be realized. These exhibitions were opportunities to meet important people: gallerists, collectors, and famous artists. Articles about the exhibitions would also have appeared in the local press. 
After running out of certain work supplies, I could no longer continue the projects I started. But, I got new ideas and brought them to life using the materials I had around me. I can see this as a positive thing, where creativity was stimulated by the pressure of the situation. 
Wednesday 29.04.2020
The day starts differently. Around 6 o'clock, I hear a blackbird singing. I had the feeling I was dreaming, but the loud sound woke me up, although my sleep was deep and restful.
I open the window. The air is fresh and cool, and the sky inky blue. A multitude of other birds can be heard in the morning silence. It's a beautiful moment reminding me that every day is a gift. 
Beauty is relevant to me, even in isolation. On certain days I choose to wear one of my favorite shirts or dresses, when I eat, I arrange my meal as if I were sharing it with others for the sake of aesthetics. 
I find a positive charge in beauty and feel some kind of liveliness when I'm surrounded by a certain aesthetic.