It's the start of a new month and we've gathered a short list of print publications currently accepting submissions of visual art and/or text. Take note of the deadlines because all are coming up by the end of August!
ArtMaze Magazine
ArtMaze Magazine is an independent, artist-run print and online publication. The magazine is published five times a year, issuing curated calls for art that are juried by renowned guest curators. Projet Pangée gallery in Montreal, Canada will be selecting works for the curated section of the upcoming autumn issue. There is no specific theme for the call, and submissions in all visual media are welcome. Issues of ArtMaze magazine are stocked in prominent galleries and art book shops, like MoMA PS1 in New York, White Cube Gallery in London, and Athenaeum Nieuwscentrum in Amsterdam.
Because it is independent and ad-free, a non-refundable submission fee (£25 – £35, for a single or double page, respectively) is required to cover admin and processing. But it's also possible to submit to ArtMaze's online blog for free.
Deadline for submissions: 13 August 2020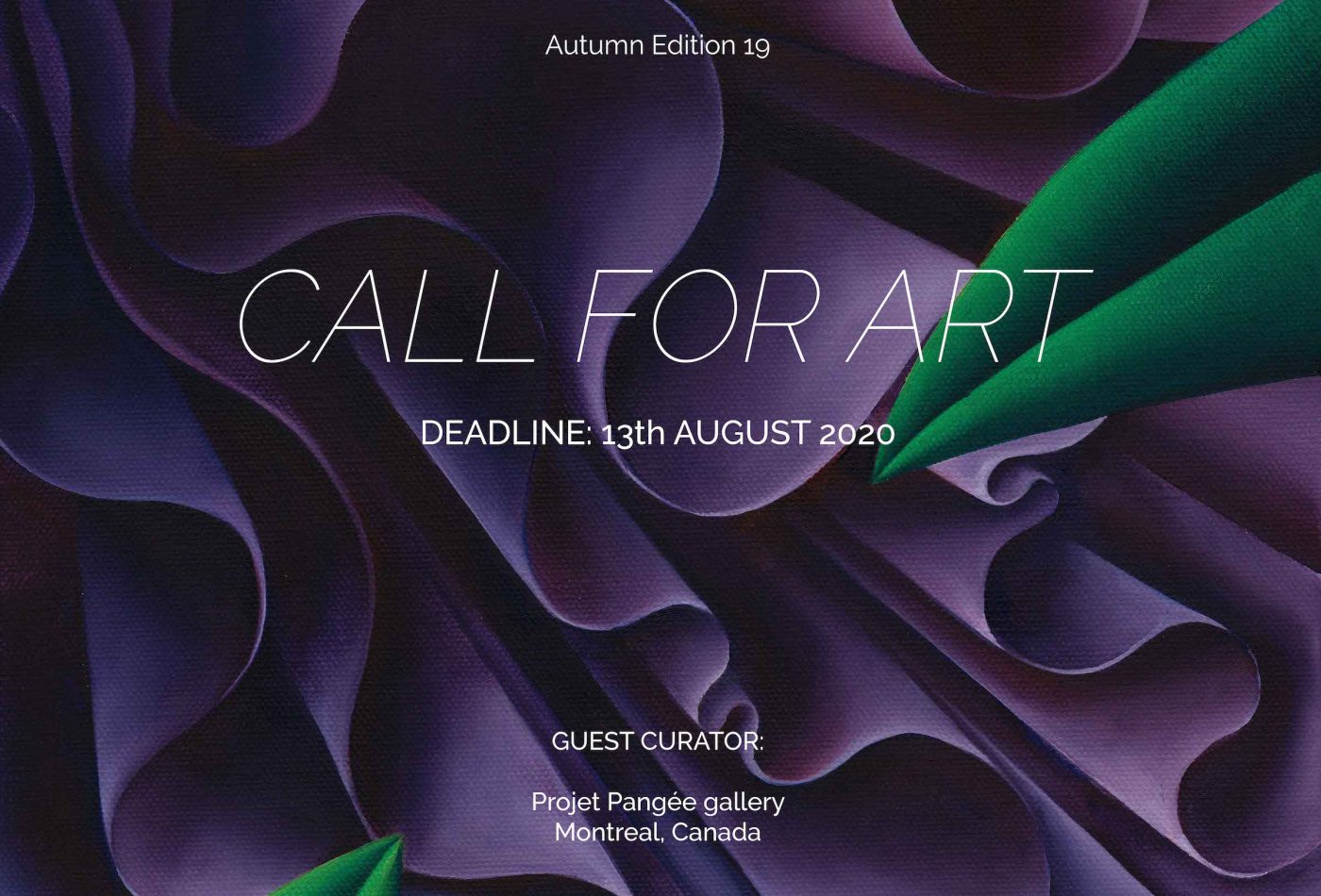 SAND Journal
Berlin-based literary journal SAND was founded in 2009. Two issues of the journal are published each year, featuring works of fiction, poetry, translation, and visual art. The journal places a particular focus on featuring work by women, the LGBTQ+ community, people with disabilities, people of color, working class, and/or geographically underrepresented. SAND is distributed via bookshops in Berlin and various locations in Europe, as well as through participation in book fairs like Frankfurter Buchmesse and Miss Read in Berlin. The journal is currently accepting submissions for its 22nd issue.
It's free to submit, and all accepted contributions will be paid.
Deadline for submissions: 1 September 2020
Skint Museum Workers
This one's a new collaborative zine initiated by curator Alice Power, who is currently working on the V&A East Collection and Research Centre project of the Victoria and Albert Museum, London. The zine is currently calling for submissions from working class people who are current, former or aspiring museum workers, with the aim of  highlighting working class staff and sharing experiences and advice. Submissions may include essays, poetry, rants, artwork, etc. The zine will be printed in black and white, and may potentially take digital form as a PDF, as well as an audio version. If profits from sales of the zine are made, the proceeds will be donated to organizations — to be chosen in consultation with the contributors.
There is no fee to submit.
Deadline for submissions: 17 August 2020
Aesthetica
Aesthetica Magazine for art and culture organizes a few annual prize competitions, including the Aesthetica Art Prize, which offers a chance to get featured in the publication, as well as cash prizes and inclusion in an exhibition. The Aesthetica Art Prize was launched in 2007, and is open to both established and emerging artists working in any discipline or theme. The magazine is stocked in galleries and bookshops internationally, including Haus der Kulturen der Welt (HKW) Berlin, Centre Pompidou, Paris, Hauser and Wirth, Serpentine Gallery, London and Tate. This year's jury panel includes gallery directors, curators, academics and editors from institutions such as Tate Modern, Sotheby's Institute of Art, Somerset House, and Sprüth Magers, among others.
There is an entry fee of £26 to submit up to two works or series (refundable if you would like to withdraw). And there are two prize categories that artists may enter: the main prize (£5000) and the emerging artist prize (£1000). Both prizes also include a group exhibition with the finalists, editorial coverage in Aesthetica Magazine, publication in Future Now: 100 Contemporary Artists, and more.
Deadline for submissions: 31 August 2020
Create! Magazine
Independent contemporary art publication Create! Magazine focuses on emerging artists from around the world, and is currently accepting submissions from international artists, makers, designers and creative entrepreneurs for its upcoming print issue #23. The guest curator for this issue is Ginger Rudolph — a curator, arts writer, and the founder of HAHA Magazine (High on Art, Heavy on Antics) and Co-founder of Philadelphia- based public art initiative HAHAxParadigm. Create! Magazine is distributed via bookshops and galleries throughout the US and various locations in Europe.
There is a $35 non-refundable submission fee for 3 images of individual artworks. Submission fees go towards supporting the art community and help to provide opportunities for artists. A portion of the fees will also go to the Black Art Futures Fund. However, it is also possible to submit for free to the Create! blog at any time for a chance to be featured.
Deadline for submissions: 31 August 2020 (Midnight EST)