We spoke to a few artist and art worker groups dedicated to the improvement of labor conditions, wages and sustainability in the field. They shared their thoughts and insights on the particularly precarious landscape that art workers are navigating at present, as well as their current and ongoing projects and initiatives.
In the wake of the Covid-19 crisis and the increased attention on persisting institutional racism and discrimination in the arts and cultural sector, artists and art workers are continuing to organize in solidarity to protect jobs, define fair wages, and ensure their rights.
Today (Monday, 27 July, 2020), in fact, as the Tate reopens its doors following the corona shutdown, a protest is being held outside Tate Modern in London, organized by Tate United PCS. The member-led union branch is campaigning for fair treatment in the culture sector and specifically against massive job cuts at Tate Enterprises, which will largely impact its BAME staff — in spite of the institution receiving substantial financial support from the government.
Similar forms of organizing in the arts — whether platforms, campaigns, unions, etc. — have been initiated internationally over the past decade or so. W.A.G.E (Working Artists and the Greater Economy) is a well known and often cited example. The organization was founded by a group of artists and curators in New York in 2008, and has worked to set standards for artists' wages in the non-profit sector, providing tools and mechanisms for self-regulation in the arts.
We had the chance to speak with a few ongoing and newly established initiatives, networks, and groups active in this area: ArtLeaks, a collective platform established by an international group of art workers to expose cases of exploitation, corruption, abuse and mistreatment by institutions in various forms; Hypericum, a newly formed UK-based collective project developed by Obsidian Coast to produce a Code of Practice for arts organizing; and Trabajadores de Arte, a network of art workers in Latin America, which has established a Workers Agreement to help outline, exercise and protect worker's rights.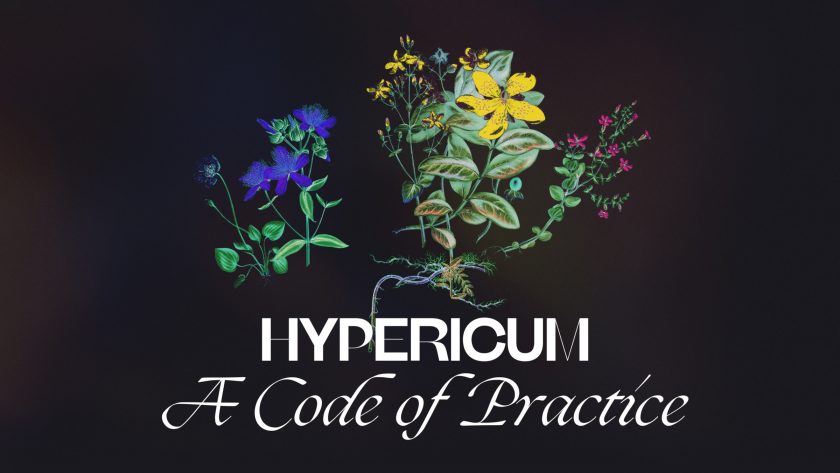 Hypericum: A Code of Practice is a new project developed by Obsidian Coast, could you tell us a bit about what prompted its initiation?
Nella Aarne: The idea for Hypericum has been a long time coming and, last year, it finally found its form as a proposition to collectively produce a publicly shared Code of Practice. Primarily, it stems from my own experiences, and from hearing the experiences of my peers, of working with(in) noxious institutions that practice violent modes of governance, built upon exploitation and actively sustaining white supremacy, patriarchy and ableism. Often the public programs of these institutions seek to convey the opposite message, establishing a drastic political discrepancy between what the institution says and does. This double act enables accumulation of capital while protecting privilege. The arts sector is also not exempt from the unsustainable treadmill of constant growth and accelerated, increasingly ambitious production with maximum efficiency, which fuels exploitation and environmental damage.
Obsidian Coast was always intended as an antidote to these draining spaces. Initiating Hypericum is a way for us to ensure that we commit to developing our practices in collaboration with others, while producing something that other organizations and initiatives can also commit to. We are very happy to get the project off the ground as part of our first publicly funded program.
The newly established group of UK-based art workers that will collectively produce the Code of Practice is of course just getting started, but what can you tell us about it and the main issues in terms of labor conditions for artists and art workers that it will address? 
Nella Aarne: The Code of Practice will hopefully provide arts organizers and organizations with tools for considering and continuously re-evaluating the conditions of their work from multiple perspectives to ensure life-affirming safety, care and access for all.
The idea of unhurriedness relates to a desire to envision organizational models that minimize hierarchical divisions, reject competition, and respect the limits of everyone's capacity by counteracting perpetual overcommitting. But there is more to practicing solidarity and care. Everyone must have a solid position from which to communicate their needs and requirements without anxiety. We also need guidelines that guarantee our working context is always safe, alongside clear procedures for addressing conflict, hurt or discomfort with sensitivity. These considerations are parallel to the need for reasonable compensation for the time and knowledge we invest, open recognition for the contributions we make, and transparent terms of employment, for example. At the same time, infrastructural changes are necessary to address the politics of selective scarcity.
The first step for Hypericum is to figure out how the values it outlines can be best embedded in the project itself. Hypericum is intended as a slow undertaking for years to come, and this moment marks the beginning of the first year. The Working Group is in the process of collectively determining its priorities and pace of work.

How has the particularly precarious nature of the present influenced your work/activities/approach/thoughts as an art worker and organizer?

Nella Aarne: The pandemic and the recent surge in the ongoing fight against white supremacy have only brought into relief – for those who would have previously rather looked away – the prevailing dynamics of power and violence, and the inevitable interconnectedness of all life. Although the pandemic has amplified, on a mass scale, particular struggles of daily survival connected to the vulnerability of bodies and livelihoods, it is a long-standing white supremacist and capitalist regime that allows some lives to be protected at the expense of the lives of others. It is long overdue that every pocket of society complicit in this regime, including the arts sector, begins to dismantle the harmful structures in place that allow violence and precarity to continue. The recent months have demonstrated loud and clear that there is no time to lose.
This work needs to be led by a multiplicity of voices and informed by lived experience. At the same time, this path towards justice and liberation has to be taken on as a long-term commitment to multilayered work. Hypericum: A Code of Practice is only one of many ways to contribute to envisioning feminist, anti-racist, anti-colonial and environmentally sustainable futures as part of the arts sector. I am honored to be part of this Working Group with a breadth of knowledge on intersectional feminist practices, climate justice, community organizing and instituting care.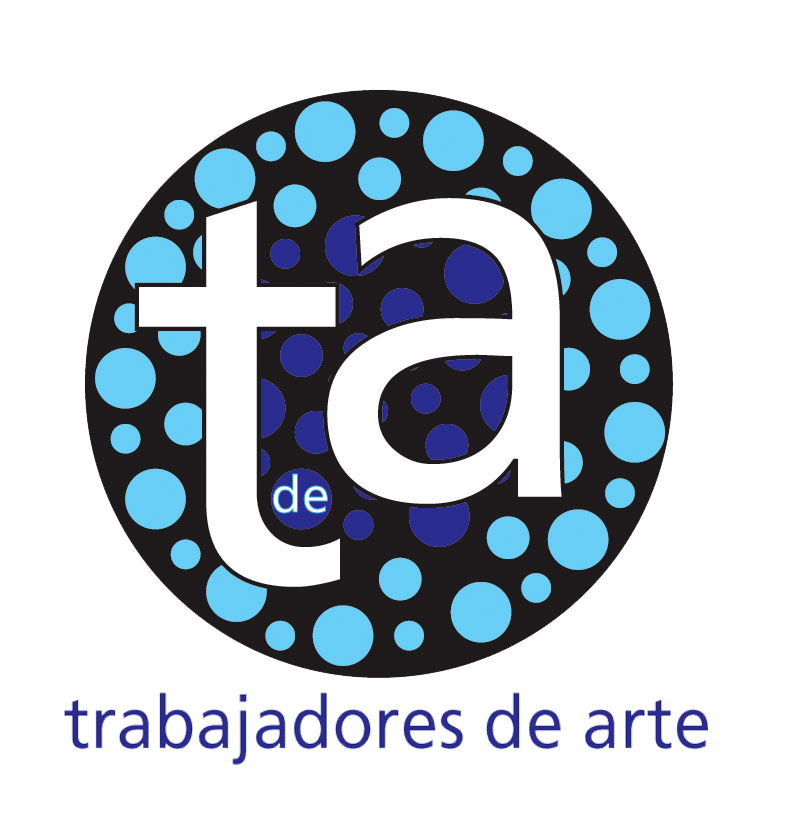 You are currently working on the design and writing of an ACTION MANUAL. Can you tell us a bit about this?
The realization of the ACTION MANUAL for labor rights was an agreement during the First Contemporary Art Workers of Latin America Assembly, which took place on Saturday the 30th of May 2020. Two hundred and fifty art workers from all of Latin America participated.
The ACTION MANUAL was elaborated as a tool for diffusion, debate and making explicit the content that belongs to the Workers Agreement. And it includes additional information about its conceptualization and ways to use it. It also contains diagrams and maps that were useful as diagnostic instruments. It is a practical tool for exercising rights — to know the necessary steps you have to consider when you are negotiating a job; and, at the same time, a way to fight against work discrimination (by class, gender, sexuality and ethnicity). That is why we include: a list of prices for art services, basic concepts, a way to calculate trajectory, advice and suggestions for negotiations and information about art organizations across the continent.
The writing of the ACTION MANUAL is going to be done in a collective and collaborative way, through the organization of groups formed by more than 40 writers and editors from all of Latin America. And through the collaboration of more than 350 art workers who participate in debate groups on WhatsApp and Telegram (in Spanish and Portuguese).
What can you say about the current landscape for art workers and labor rights initiatives in Latin America?
In some countries, Codes of Good Work Practices have been written, as is the case in Chile and Ecuador, following Spain's model; however, it is difficult to evaluate how efficient and effective the implementation was in these countries. We already know from pragmatic experiences that good work practices in art are more common in countries with a strong law for art and culture, as is the case in Brazil, México and Colombia. We cannot say the same of countries where art and culture laws are nonexistent, as is the case in Perú, Paraguay and Bolivia.
What are the major changes in labor practices you have observed in the art sector over the years since you started this initiative?
Trabajadores de Arte started as an initiative dedicated to artists' labor rights in 2012. The biggest change that we have seen since then is the growth of alternative art organizations and models in Latin América, which we call Autonomous Art Management.
It is a model of work that appears to confront institutional fragility on the continent. These organizations propose the creation of alternative and complementary ways to resist, or to build the capacity of communities. In these organizations people create activities, initiatives and projects out of the hegemonic or fashionable ideas that traditionally circulate in art systems. These organizations may have a space or administrate other spaces, and their budget is usually limited and comes from projects they develop.
We have also observed the development of different modes of cooperation continentally — for example, the existence of networks and private work initiatives, which have member agents in different countries in order to exchange and give visibility to their individual and collective works. The relevance of this kind of network is related to the exchange of experience between art workers in different situations — to share tools and solutions in order to confront institutional precarity. Such organizations include YEI, Autonomous Art Management in Mexico, operating since 2014; Gestoras en Red, which, since 2015, is organized autonomously and with local support for women working in art and culture in Latin America; and  Curatoría Forense – Latinoamérica, a nomadic contemporary art research group in Latin América, which has been active since 2005.
How have current global events affected your work and immediate concerns?
For us it was urgent to start restructuring our initiative, to respond to the acceleration of precarity for art workers in Latin America. We have been motivated by the interest and receptivity of many art workers who were seeking to organize — to start thinking of ways to collaborate and unite in order to deal with the crisis.
That is why it was an opportunity and a good moment for us to revisit the issue and the conversations about labor rights, management alternatives, other models of art market and system, as well as to start again to develop proposals and effective ways to collaborate in the middle and long term.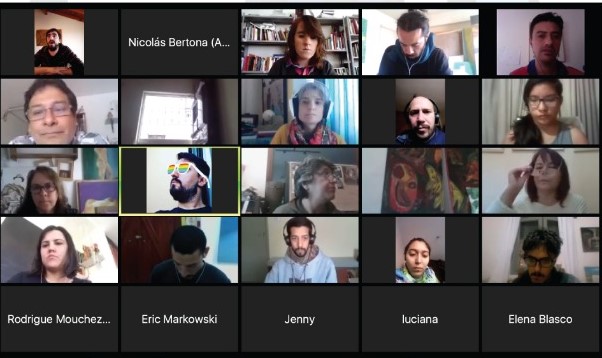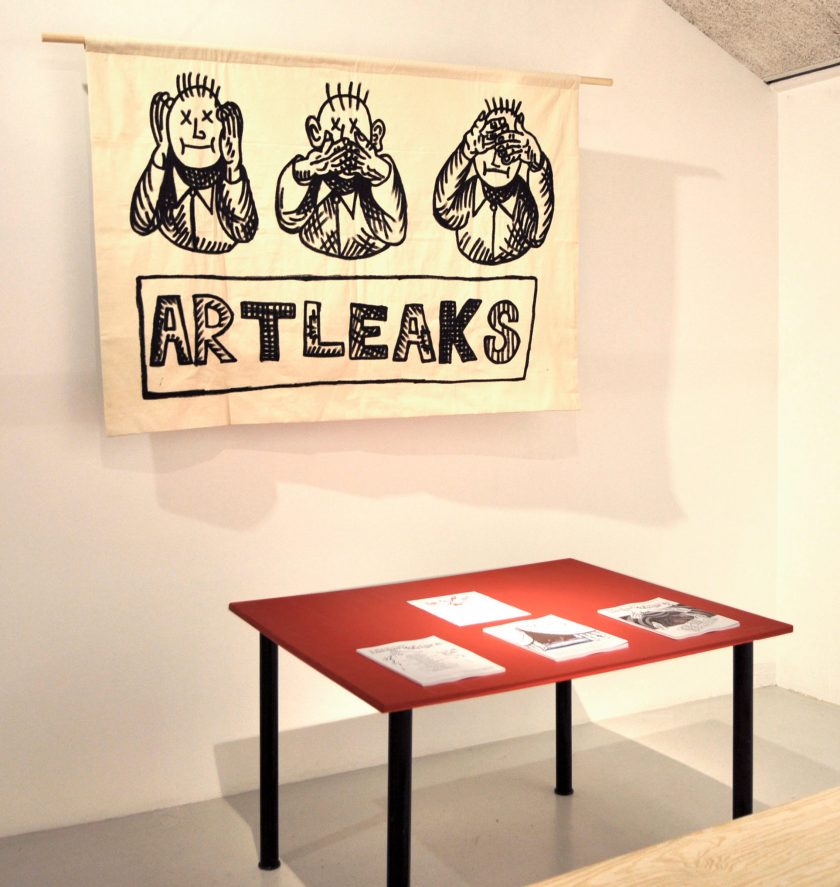 ArtLeaks invites submissions from cultural workers reporting on conditions from the inside. Can you tell us a bit more about this and how ArtLeaks operates? 
Corina Apostol: One of the goals of ArtLeaks has been to keep an international scope, uniting not just artists, but also curators, critics, philosophers around issues, problems and concerns in different contexts and using diverse strategies from "leaking" to self-education, unionizing, and direct actions. We have published frequently on cases of censorship, blacklisting, non-payment of fees and intimidation. I believe now more than ever is the time to react against the limits of institutions and to embrace the need to re-think them, re-write their missions, fight against proliferating repression, and tacit abuse.
What are the major changes/developments in labor practices you have observed in the arts and cultural sector over the years since ArtLeaks was initiated?
Corina Apostol: ArtLeaks was founded on the premise that there needs to be more accountability and solidarity in the field. What we observed back in 2011, which is to some extent true today, was that behind major art events, biennales, fairs, conferences, there is an army of people whose artistic labor and creativity goes uncompensated. What was also alarming was that in instances in which art workers decided to act and change the status quo, they were dismissed or even faced the danger of being excluded from a project or blacklisted from working in certain institutions. There are a lot of cases in our archive which speak directly to this. However, in the last decade we have also witnessed positive examples of groups, informal unions, associations and collectives who have put together a more developed strategy and plan for transformation of the art field. We have invited these voices to be part of our ArtLeaks Gazette as positive examples.
Vladan Jeremic: Since its creation, the platform has had a relevant role in monitoring cases and major processes in the field of art workers rights and the impact of the 2008 financial crisis on cultural production. Based on nearly ten years of experience we could outline the major tendencies since the post-financial crisis period until the Covid-19 pandemic. After the crisis, a major tendency was the emergence of smaller initiatives of art workers who managed to formulate their demands and to set up relevant practices and models of remuneration, as for example W.A.G.E. did in the US. Another important tendency was that this topic has become relevant in the media and especially around new art platforms and magazines, who before that were not dealing with the questions of ethical practices and social justice in the field of art production, distribution and reception. Nevertheless, the pandemic made the position of art workers even more precarious, especially for those artists who are dealing with performance and participative contemporary art practices.
How has the particularly precarious nature of the present influenced your work/activities/approach/thoughts?
Corina Apostol: I believe the work that ArtLeaks and similar initiatives and organizations do is now more relevant than ever. We are witnessing with dismay how art workers are becoming more precarious and inequalities that already existed are now glaringly obvious. In some countries we are also seeing how socially engaged art workers are being arrested and harmed for their criticism of their governments. I believe that art workers can succeed in their goals or grievances if they build on alliances across national borders and also align themselves with other precarious groups who are also facing similar conditions of discrimination and inequality. The art world is not separate from society, and we must continue to support each other in order to survive. Several of our ArtLeaks Gazette publications contain productive examples of models of organization which embody ideas of a collective, self-organized, politically concerned projects that can lead to the transformation of society during the pandemic. As the crisis unfolds, we should ask ourselves if this can be turned into an opportunity to press pause and change the system completely. The concept of "art worker" is a moniker that helps us recognize the possibility of such a transformation, in a historically conscious way.
Vladan Jeremic: The pandemic crisis has deeply exposed already existing problems in the field. There are many bio-political realities and bans which are inhibiting cultural workers and artists from moving freely, especially those from Asia and Africa. States of emergency enabled notorious regimes to punish or to suppress critical voices. The landscape in Eastern Europe looks like in the time of the Iron Curtain, as for example artists from Russia or from the Balkans cannot travel easily to Western Europe and most events that demand a presence in person are practically suspended. In this situation we can talk about suspension of basic human rights in particular countries, and not only about isolated cases as in the previous period.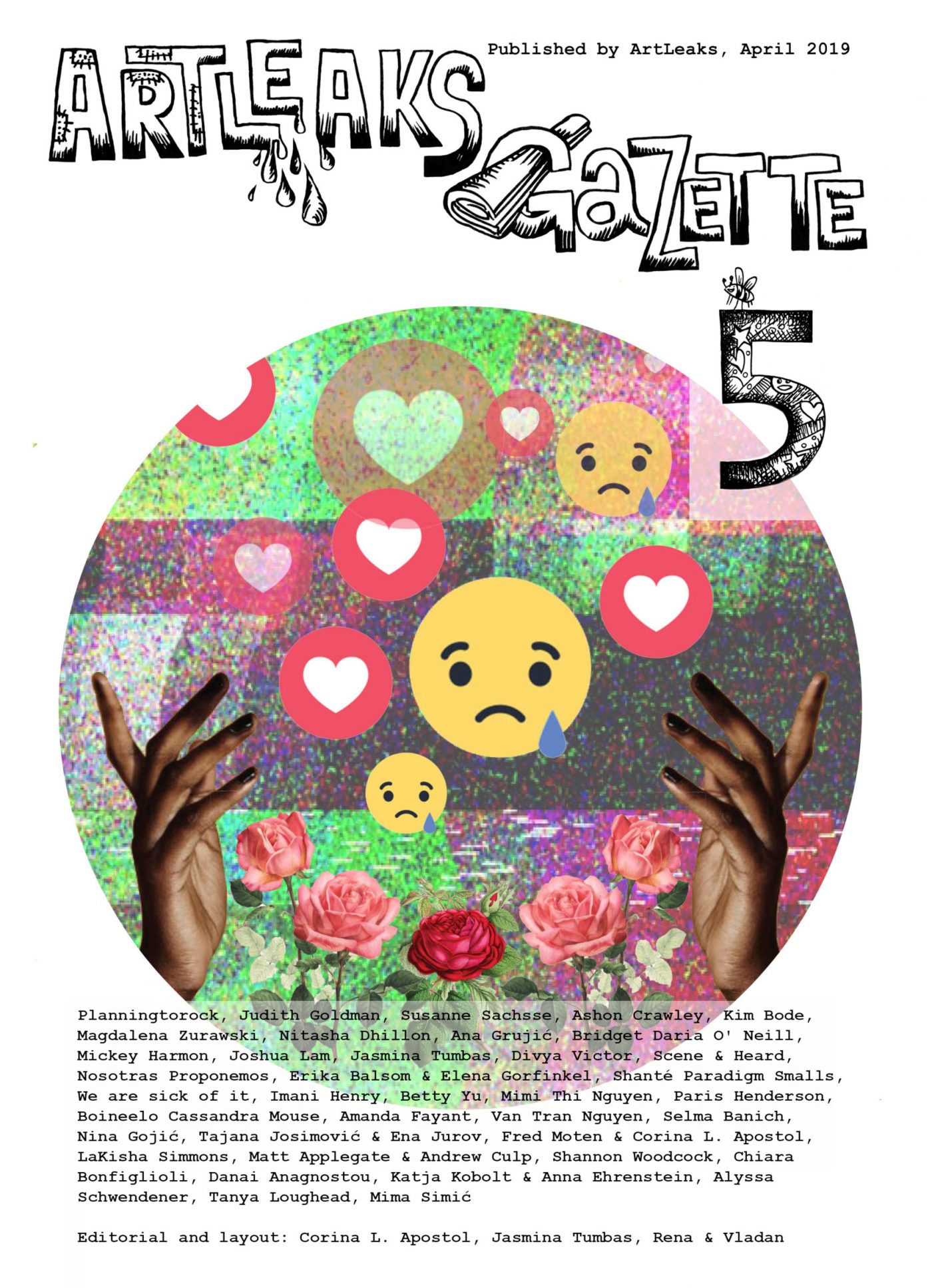 ARTCONNECT Newsletter
Get curated art opportunities directly to your inbox