Illustrator and photographer Ngadi Smart was selected as the winner of our latest open call, 'Passion', organized in partnership with Wedio, for her new documentary photo series, 'The Queens of Babi'.
Ngadi Smart is a Sierra Leonean artist based between Côte d'Ivoire and London. Manifesting through (often) fashion-inspired illustrations and photo series, as well as collage, her practice focuses on topics of identity, sexuality, feminism, sensuality and intimacy — through which she aims to portray a multifaceted view of what it means to be African.
Smart's work has been featured in numerous publications and in exhibitions and festivals internationally. She is a recent recipient of the Grain Photographers Bursary Award, and a winner of the Queer Festival Heidelberg 2020, 'Breaking Gender Stereotypes', photo competition, for which 'The Queens of Babi' was exhibited online and in public space in Heidelberg, Germany. The series of black-and-white and color photos highlights the creative passions and self-expression of members of Abidjan's drag community.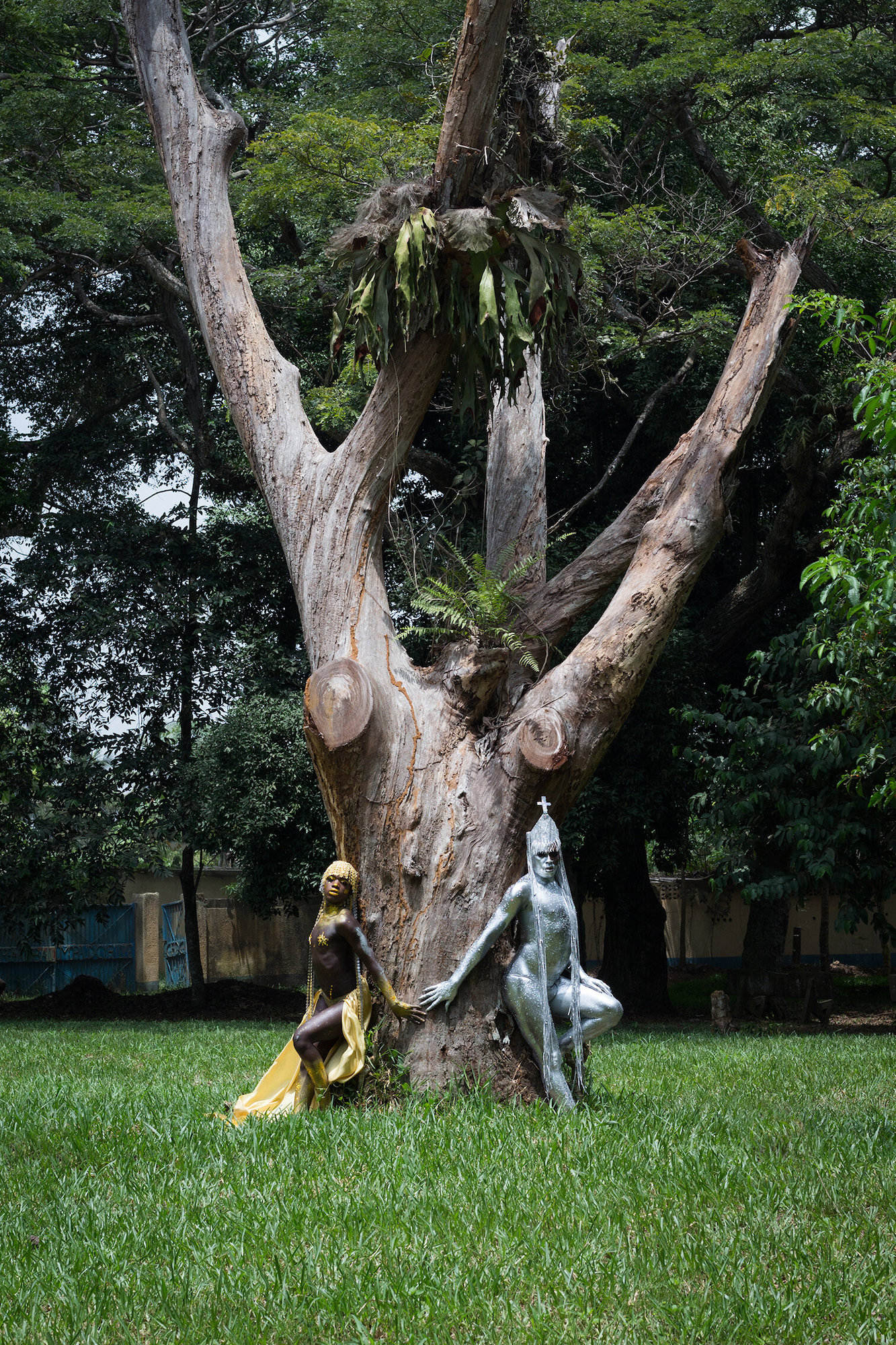 Firstly, congrats! How did it feel when you got the email saying that you had been selected as the winner?
I was really happy to be picked after submitting a series on a cause that is important to me.
What were your reflections on the topic of 'Passion'?
There were so many: Firstly, just that 'The Queens of Babi' series was created after meeting and talking with the members of Abidjan's drag community, and discussing how to highlight their talent and creative passions. For a duration of two years, until 2018, members of the drag community in Abidjan would meet discreetly in an undisclosed bar to attend drag-themed events, where they would parade and show off their finest creations to each other and members of a jury. Elders of the community were in charge of the organization aspect, and the winner of a monetary prize would be picked at the end of each event. The group has now disbanded due to adversities, but their desires to create and self-express remain. I chose to highlight the only two winners of these competitions, Britney and Baba, as their personalities just stood out to me after talking to them.
Baba is a body-paint and make-up artist, is passionate about art, photography, modelling, and music, especially in the classical genre. She has studied and graduated in Accounting and Business. Baba says she was a drag queen before even knowing what this was; she would wear her mother's wigs and heels and would dance freely to Beyoncé at home. When she started going out to night clubs, she did not hesitate to put herself out there and give a show, and, through the feedback she got, finally was able to put a name to what she had being doing naturally. Baba won the second and final competition in Abidjan, under the theme of "Fairytales and Royalty". Britney is a trained chef and new to the modelling world. It was her extravagant personality and carefree attitude that made her friends push her to join the drag events. She joined the castings and ended up winning the first ever competition thrown in Abidjan, under that year's theme, "Mama Africa".