Alexander Iskin's highly colorful, playful works connect the traditional medium of painting with the processes and devices of the digital realm.
Using what he calls an 'interrealistic' language in his paintings, Berlin-based artist Alexander Iskin takes an experimental approach — creating unfixed, interactive images. In his recent performance www.arturbating.com at SEXAUER Gallery, Iskin live-streamed his creative process and exhibition preparation, opening it up to audience participation.
A portion of this performance can be viewed on the project website. There may also be occasional special events. So stay tuned!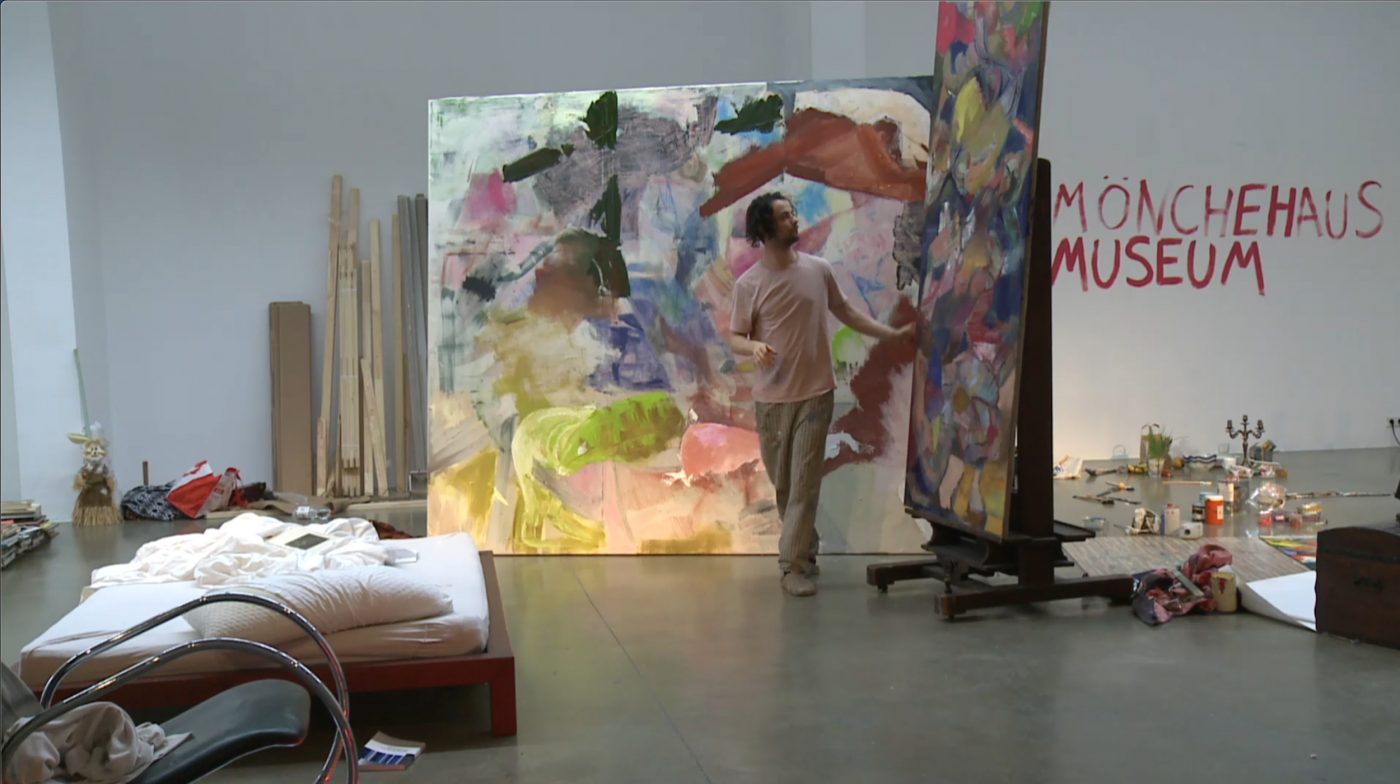 What is interrealism? 
When I was 6 years old, I got my first computer. I remember standing in a queue at Aldi. I was so happy. At some point, after playing games and hanging out within the system, not doing any homework, my dad told me to stop it.  
As I started painting, I understood that there was an interesting mutuality. Programming is similar to painting. Colors and forms are information. It's a world you create and you define the rules. Computers, but especially the World Wide Web, are my 'Love Streets' — where I walk and get inspired. Sometimes it's hate-love, especially when it comes to social media. 
Interrealism is the study of the digital, the being and post-digital being.
The preparation and production for your first museum exhibition was made visible in your recent performance at SEXUAER Gallery. How was it for you to carry out this process in the form of a live event? 
The gallery light is very cold — similar to computer displays — with a high proportion of blue color. I felt like a computer game character called "Painter", who had to paint for the public. I got my analog tokens by people bringing me food, which fused the haptic and the digital world. They were also able to interact physically by creating my paintings.
I realized that this was not the right approach to this performance. So I re-stretched the paintings and started to paint slowly on the back side with pencils. In this way, taking the beautiful minds of my guests into artistic consideration, but not letting them paint directly on the paintings.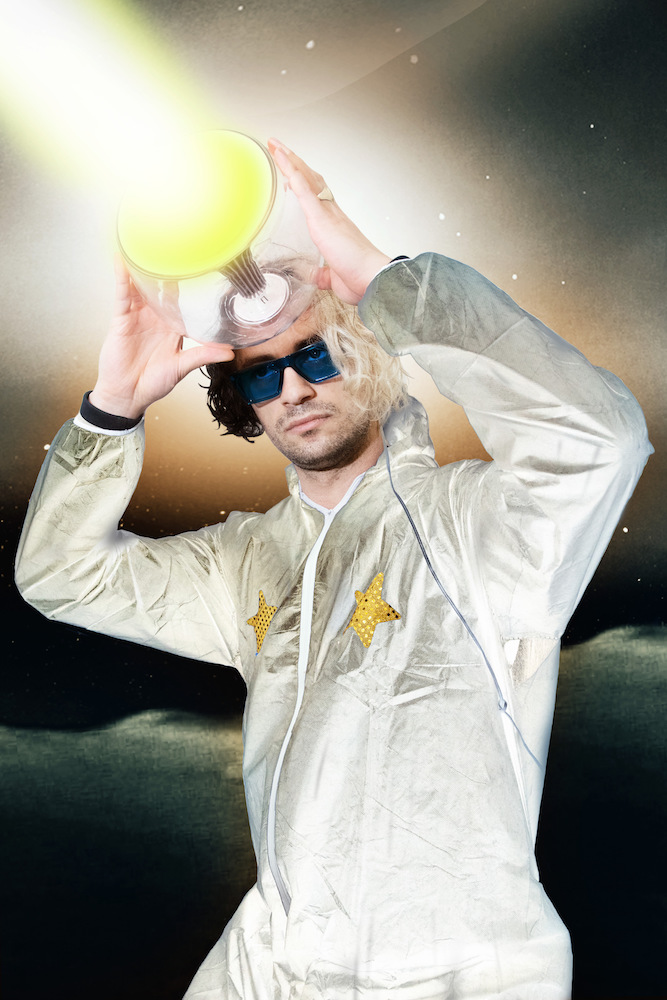 "…art is like bees: you hardly see it, but it is absolutely existential for any society."
What kind of engagement/ideas have you received from viewers during your "Opened Studio" chats?
I liked a request from a woman who asked me to take the dying trees in the Harz Mountains (as a result of bark beetles) into consideration in the painting process. Other interesting discussions were about colors, composition, but also about what they see in the paintings. I realized how important that is, because it takes me out of my own thought bubble. Bubbles are dangerous and they cause isolation — not only in paintings, but also in society.
The 'arturbating' project statement references Joseph Beuys. What other art historical references, if any, play a role for you in your practice? 
From 2010-2014 I shared a studio with the great artist Herbert Volkmann. He observed my approach to painting and introduced me to other artists he saw in my "artistic experiments". I was very playful. 
Arshile Gorky, Chaime Soutine, Richard Diebenkorn, Willem de Kooning, Ernst Ludwig Kirchner, Francis Bacon, George Condo and many others. The interrealistic painting language could be described as sailing in the ocean of art history, and the boat is made by thinkers like Vilem Flusser, Friedrich Kittler, Jochen Kirchhoff and more.