Twenty billboards in New York City have become part of the public exhibition, 'Ministry of Truth: 1984/2020'. Referencing George Orwell's dystopian classic, the show takes a stand against the current state of US politics.
Organized by Art at a Time Like This (ATLT) and Save Art Space, 'Ministry of Truth: 1984/2020' features works by 20 artists on billboards across New York City. The exhibition touches on subjects of inequality, segregation, police brutality, and of course, the upcoming election. 
"I was looking for works that addressed the previous four years as a crisis, not just a result of the pandemic but an assortment of political forces. Mel Chin's 'Flag of America 2020' is a perfect example, not just complaining about a problem but offering a solution," Barbara Pollack, co-founder of ATLT, says.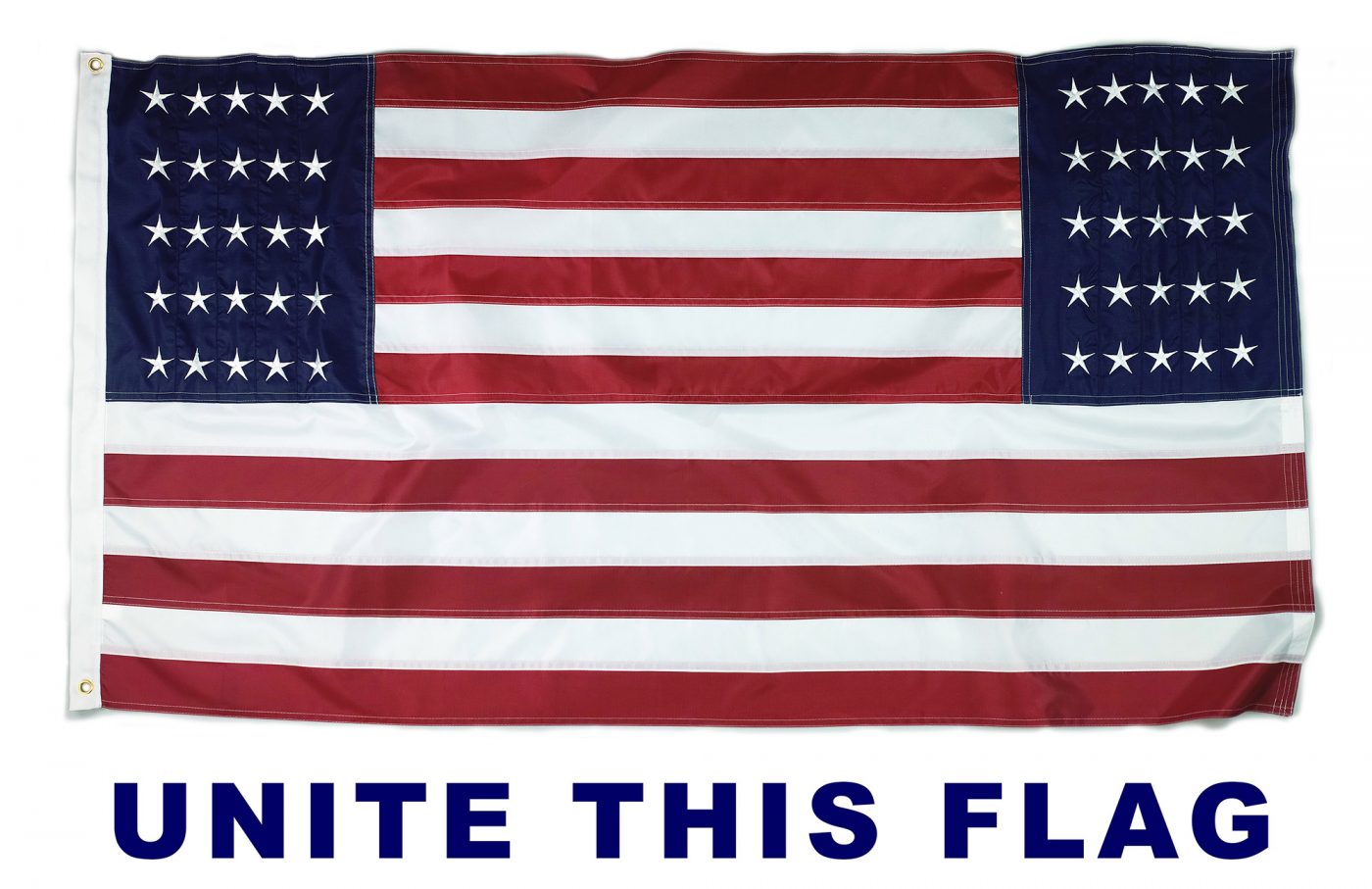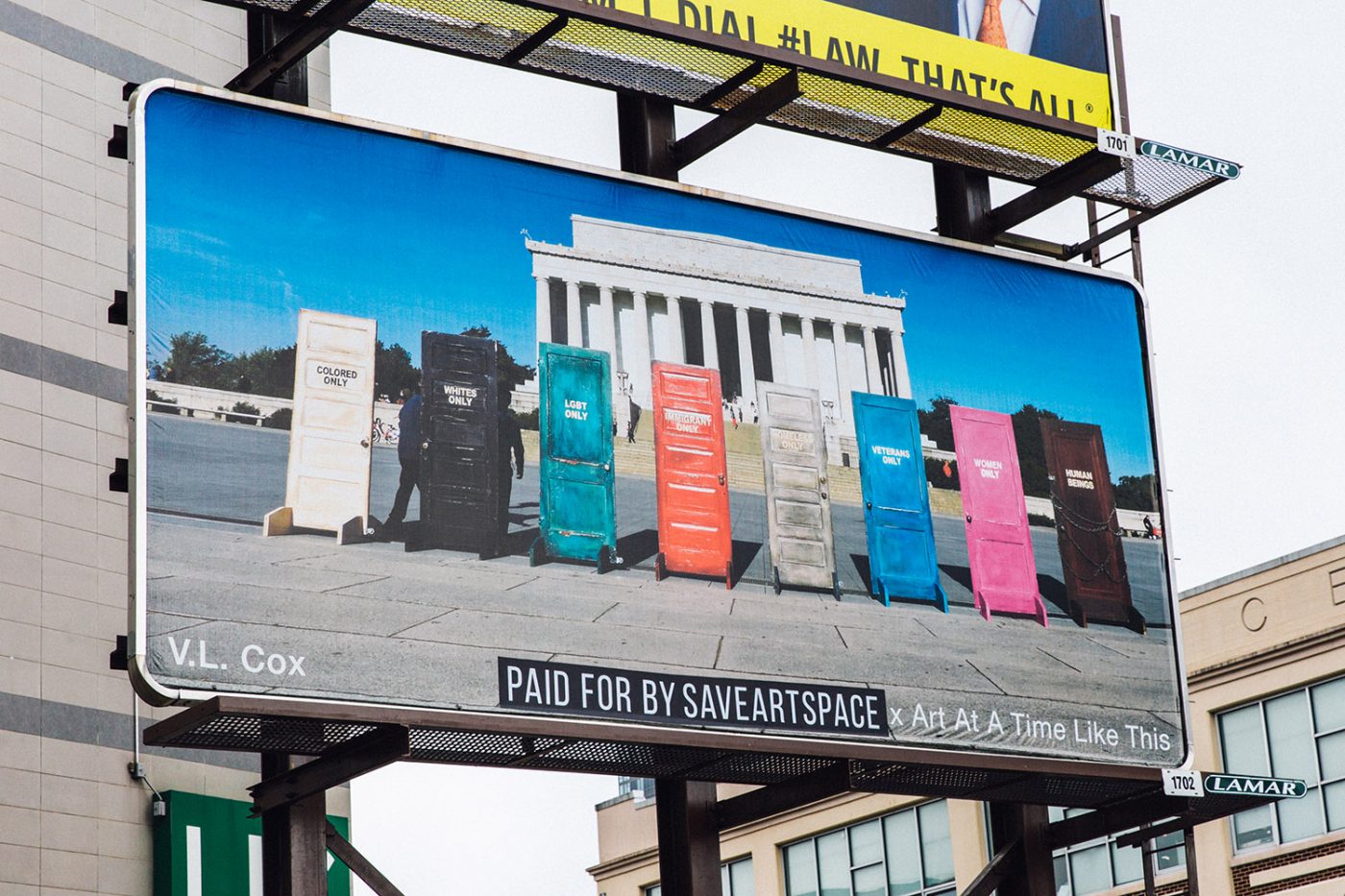 Barbara Pollack and Anne Verhallen launched 'Art at a Time Like This' during the first week of Corona shutdowns in March, as a "space to create a new dialogue around contemporary art; a community to share anxieties, gain empowerment, or plan a revolution," as stated on ATLT's website. 
'Ministry of Truth: 1984/2020' is the fifth exhibition organized by ATLT this year. After four online shows, this is the first that's taking place in the public realm. "It's a natural direction for us, as we aim to create a platform for artists to express and respond to social and political events in ways that are easily accessible to the public," Anne Verhallen says.
Ten of the exhibited artists were invited to participate by Barbara Pollack and Anne Verhallen themselves; the other ten were selected in an open call by curators Jerome LaMaar, Carmen Hermo, Sophia Marisa Lucas, and Larry Ossei-Mensah.
"Presenting a diverse group of artists is important, but it is just as necessary to work with a diverse curatorial team. Different perspectives make it possible to tell a more inclusive story or present an inclusive response to current events," Anne Verhallen states.