Balancing on the line between kitsch and fine art, Megan Archer plays with the unexpected, combining the beautiful with the, sometimes, grotesque.
Megan Archer's bedroom floor is a patchwork of landscapes, body parts, animals, and flesh – pieces of paper soon to become pieces of art. She's working on several collages at the same time, moving the cutouts around. On what backdrop should this hand be placed? Are the parrots better with the bananas or without? What looks right?
"I like to spread pieces of paper across the entire floor, and leave them out overnight to re-examine them the next day. That's when I decide whether to glue them down or continue to move them around," Megan explains and continues: "I actually haven't glued anything for weeks."
In 2010 she graduated from the University of Canterbury School of Fine Arts in New Zealand. She then left her home country for the UK, and it wasn't until three years later she moved to Berlin. "I knew it was a place that would nurture my creativity," she says.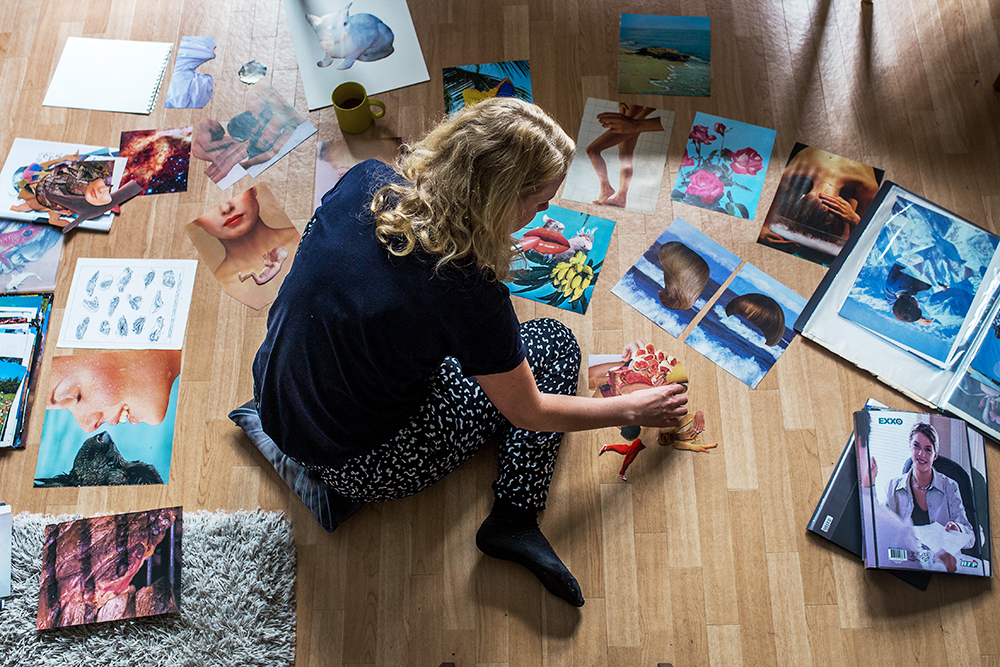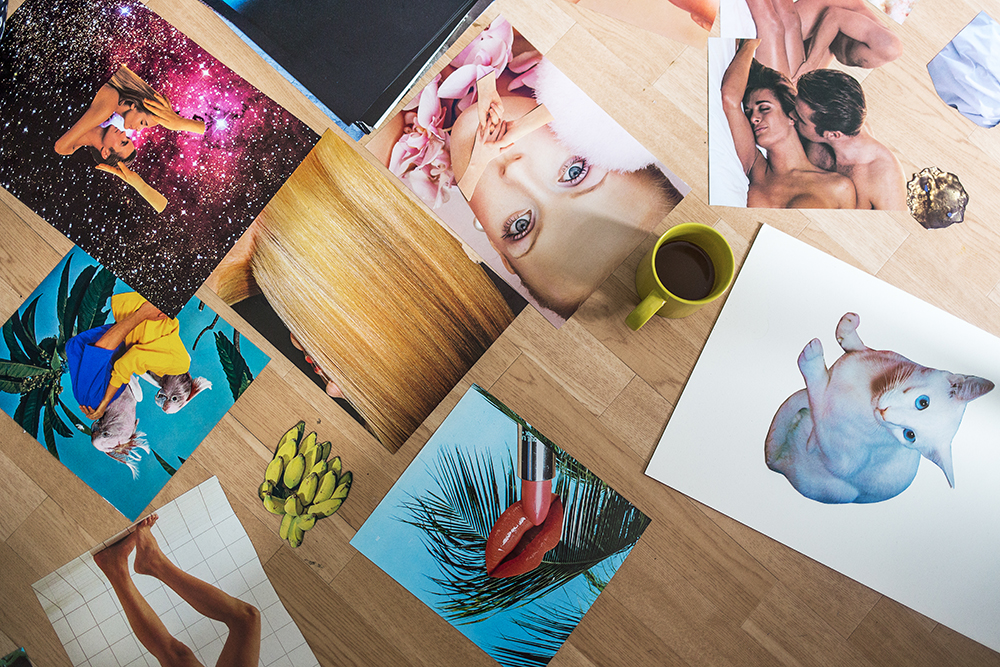 After a few years in the city, Megan started to experiment with collage. Before she had mainly been painting, but feeling hindered by working from home and inspired by collage artists on Instagram, she found this new outlet for her creativity. She already had a collection of old picture books at home, which now received a new purpose: to be cut and glued.