In her creative practice and more broadly, Laura Lulika advocates for interdependent structures, collaborative modes, and accessibility — in systems of both art and care.
Laura Lulika is a crip* artist and researcher whose work explores performativity through varying modes and media. Often incorporating video, dance, sound, or costume making, she engages with topics around sickness, sexuality, gender, and the body. She is also an initiator of the Sickness Affinity Group (SAG), and frequently collaborates with other artists and groups, as well — having worked on projects with COVEN Berlin and the Feminist Health Care Research Group, among others.
Her work has been featured via exhibitions, performances, and workshops in institutions such as Galerie im Turm, Sophiensaele and nGbK in Berlin, as well as BALTIC Centre for Contemporary Art in the UK, and Hybrid Art Fair, Madrid.
*Crip is an activist term used by people who are sick and/or disabled.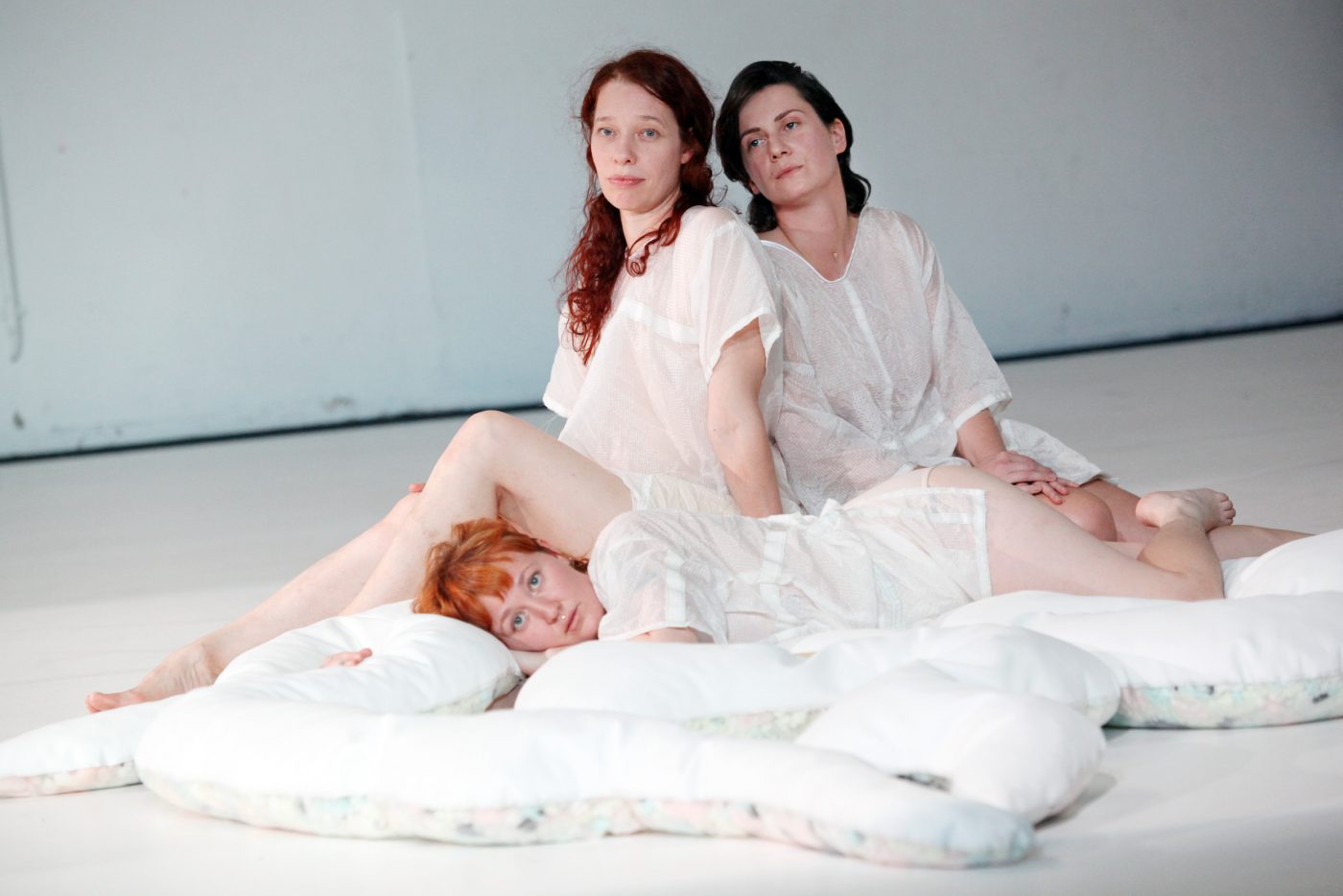 What does your creative process look like?
I work a lot from home because I don't have access to a studio for financial reasons and working at home is generally more accessible for me because of my disability. I collaborate with my partner and carer, Hang Linton, who is a very talented self-taught musician and visual artist. We call our bed 'the boffice' (bed office) because it's where we do most of our work. I'm sure a lot of people can relate to that right now, but for us it's the norm.
Our process involves reading and writing together, drawing out ideas and experimenting with making costumes out of materials you would find at home. Accessibility is a big focus of our work and we're advocates for the arts being for everyone, so it feels important to use low-cost materials.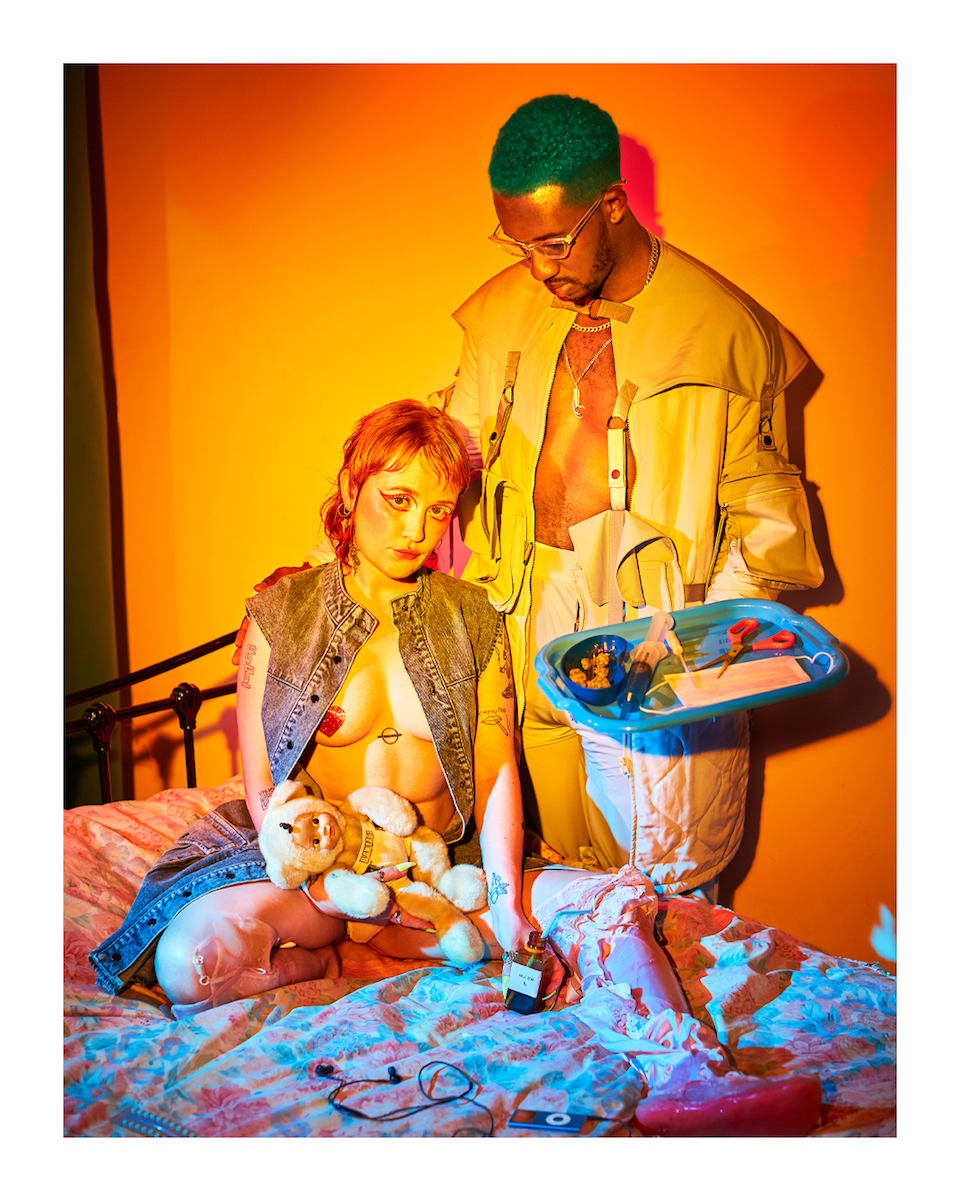 What are some of the projects that you and your partner are working on together?
We're running an online workshop this week with nGbK as part of their 'Making Queer' series which will guide others through our own creative process. The aim is to encourage others from marginalized groups to feel confident to create at home.
We're both really into the paranormal, mythical creatures and esoteric practices so we create performance personas based on our research and interests. We explore our otherness through these trickster characters and through creating music and visuals. I like being able to escape into other bodies and to express traumatic or painful experiences in ways which feel positive and healing.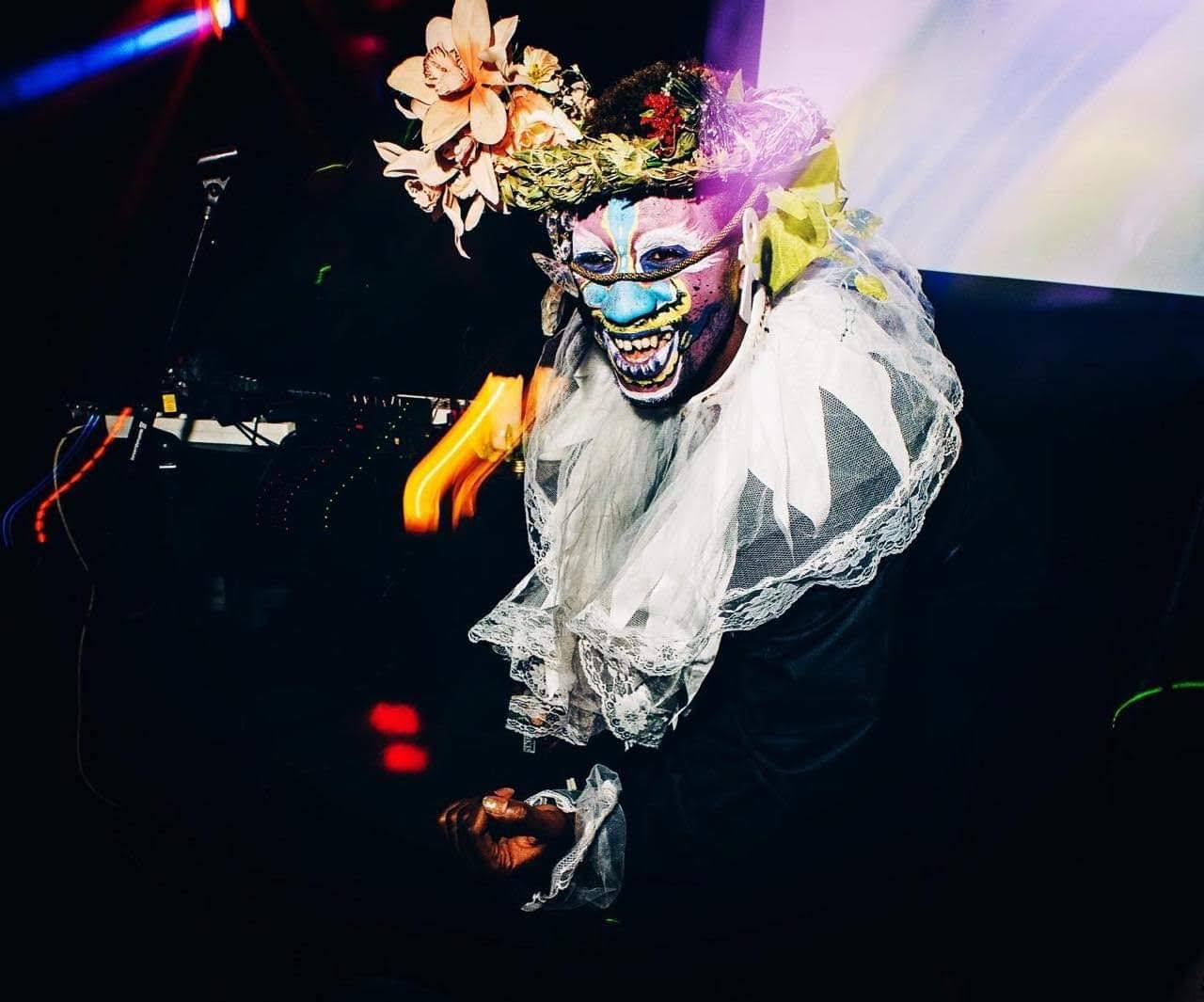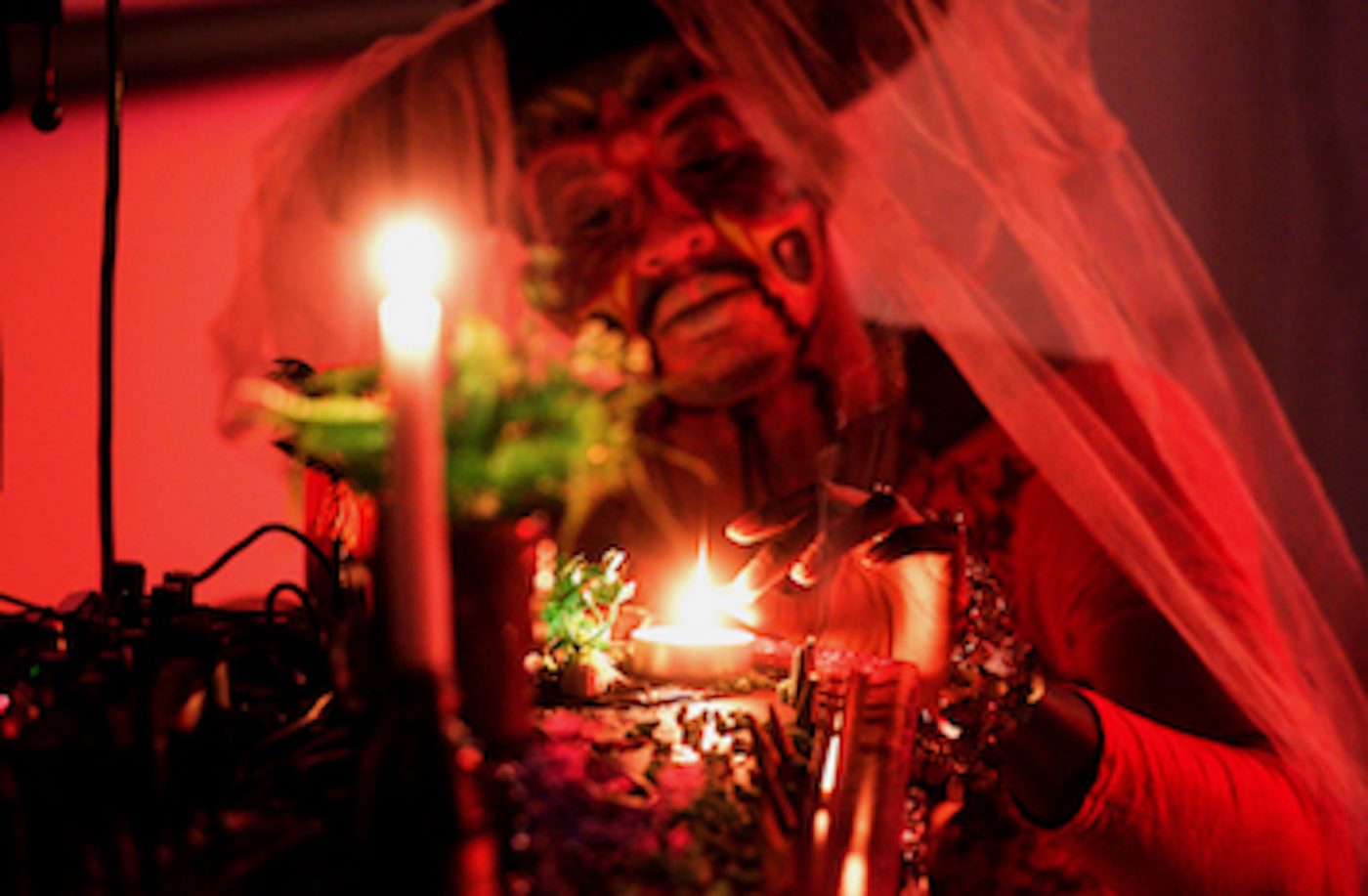 What inspires you?
Collaboration and community is really integral to my work because I believe in interdependent care structures. I'm consistently inspired by other sick and disabled artists and creative activists. The drive to push for the structural changes needed to benefit marginalized groups that is so present in our community is the most inspiring. I've learned so much from the people around me.
The art world and the art market isn't super interesting to me, I find more inspiration in video games, T.V, pop culture, music and memes. There's something more honest about art forms that are available to everyone, whereas the art world has a tendency to exclude.