Josipa Krolo fills her canvases with empty scenes from her hometown Split, portraying gentrification and the effects of tourism in pastels. She has been selected by Raum www as the winner of our open call competition 'Unseen.'
Josipa Krolo finished her Master's at Arts Academy of Split in 2018 and also studied one semester at the Facultat de Belles Arts in Barcelona. Currently, the artist is based, as she describes it: "between Split, Zagreb, the countryside, and artist residencies."
In our latest open call 'Unseen,' we wanted to shine a light on projects that were affected by the pandemic. Josipa Krolo's project Postseason was supposed to be featured in a group exhibition in Leipzig, which was canceled due to Covid-19.

Congrats! How did it feel when you got the email saying that you are the winner of our open call 'Unseen'?
It feels great to have your work recognized. You made me so happy, I really appreciate it!
Your project Postseason was planned to be part of a group exhibition, which was canceled due to the pandemic, could you tell us more about the planned exhibition?
The exhibition gathers artists that took part in the De/construction of painting artists' residency at Hafenkombinat in Leipzig. The Croatian Association of Artists organized both the artists' residency and the exhibition.
What were your thoughts at the time when the exhibition was canceled?
 I thought that there were bigger problems now in the world than my canceled exhibition. Haha, this sounds so falsely modest, but actually, it just got postponed, and I was eager to paint the rest of the Postseason series, so I took my dog, canvases, paint and went to an old family house kind of in the middle of nowhere and set up a studio.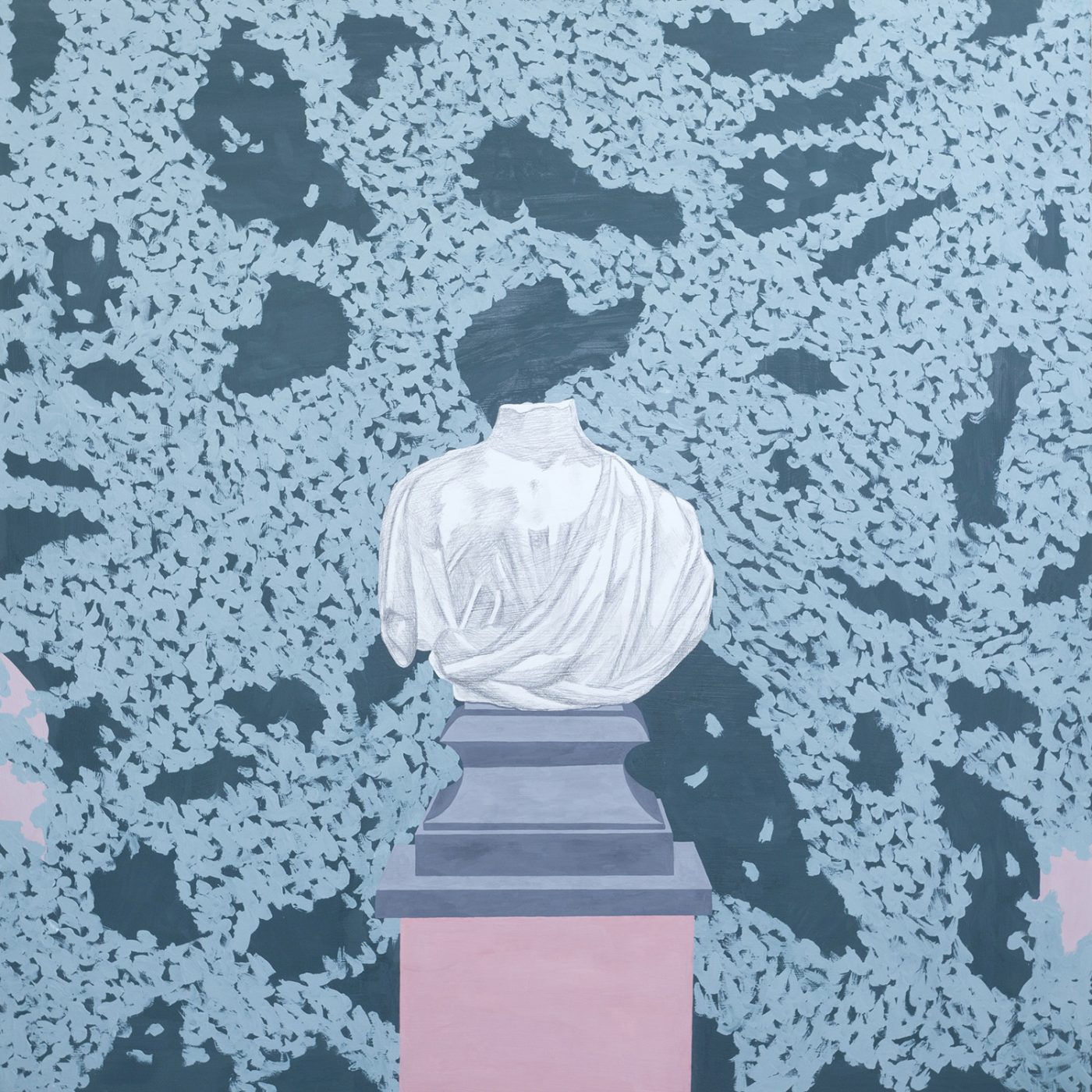 In Postseason, you are dealing with the subject of gentrification related to tourism. In what ways do you see this the most in your hometown Split? 
You can't find an apartment for long-term rent. You'll always be kicked out in May or June when the Airbnb season starts. The options for moving out of your parents' place are: wait for a grandma to die, find a boyfriend and wait for his grandma to die, or move to smaller towns adjacent to Split, Zagreb, or abroad. 
Also, the city center is crowded during the season and a ghost town during the offseason. You can get the sense of it in the promo material for Voids2020, a very good project from @culturehubcroatia, where they turned closed souvenir shops into open studios.