As art spaces open up around the world after the Corona shutdown, we shouldn't aim to go back to normal. Instead, we should embrace the opportunity to change. When hosting your next physical exhibition or opening, make it inclusive! This resource from Shape Arts will give you hands-on tips on how to plan an accessible exhibition.
This is a modified version of Shape Arts' resource, "How to Put on an Accessible Exhibition," originally published on their website. It's written in a language informed by the Social Model of Disability. 
Shape Arts is a disability-led arts organization that works to improve access to culture for disabled people by providing opportunities for disabled artists, training cultural institutions to be more open to disabled people, and through running participatory arts and development programs. With this guide, Shape Arts want to give curators, programmers, and art organizations an overview of how to plan an accessible exhibition.
The featured artists,  Justin Piccirilli, Pete Mansell, Mark Tamer, Alice Dass, and Sarah Carpenter, are all part of the Shape Arts Community.
Accessibility from the start
Plan in time and have a budget for providing access
Find out in advance exactly how long it will take to secure access – many people are surprised to find that Sign Language Interpreters need to be booked weeks, if not months, in advance.

If you have a choice of locations for the exhibition, go for street level or ground floor – think step-free every time and, if not, ensure there is a lift or a regulation-standard ramp to any areas accessed by steps.

Consider booking Disability Equality Training for yourself, your staff and your co-organizers.
Make sure all areas are accessible
Any areas that will be accessed by visitors should be fully wheelchair accessible, including toilets! Accessible toilets are more than meets the eye – they need to accommodate the wheelchair user, a portable hoist and a PA, with a red alarm cord working, reaching the floor, and next to the toilet.

Remember that spaces that have an intercom for entry are inaccessible to deaf people.
Are you having an open call for the exhibition?
If you're having a call for artists, ensure this information is presented in an accessible way and specify that the exhibition will be accessible so that disabled artists feel welcome to apply.
Convey the theme or brief accessibly, remembering that disabled people are far less likely to have an institutional art education background owing to its inaccessibility.
Give artists the option of being able to get in touch with you via email or phone should they have questions about the theme or brief, or should they want the information in an alternate format.
Try not to be too rigid about how artists can make submissions – some may wish to do it by video/audio, over the phone or by post for access reasons.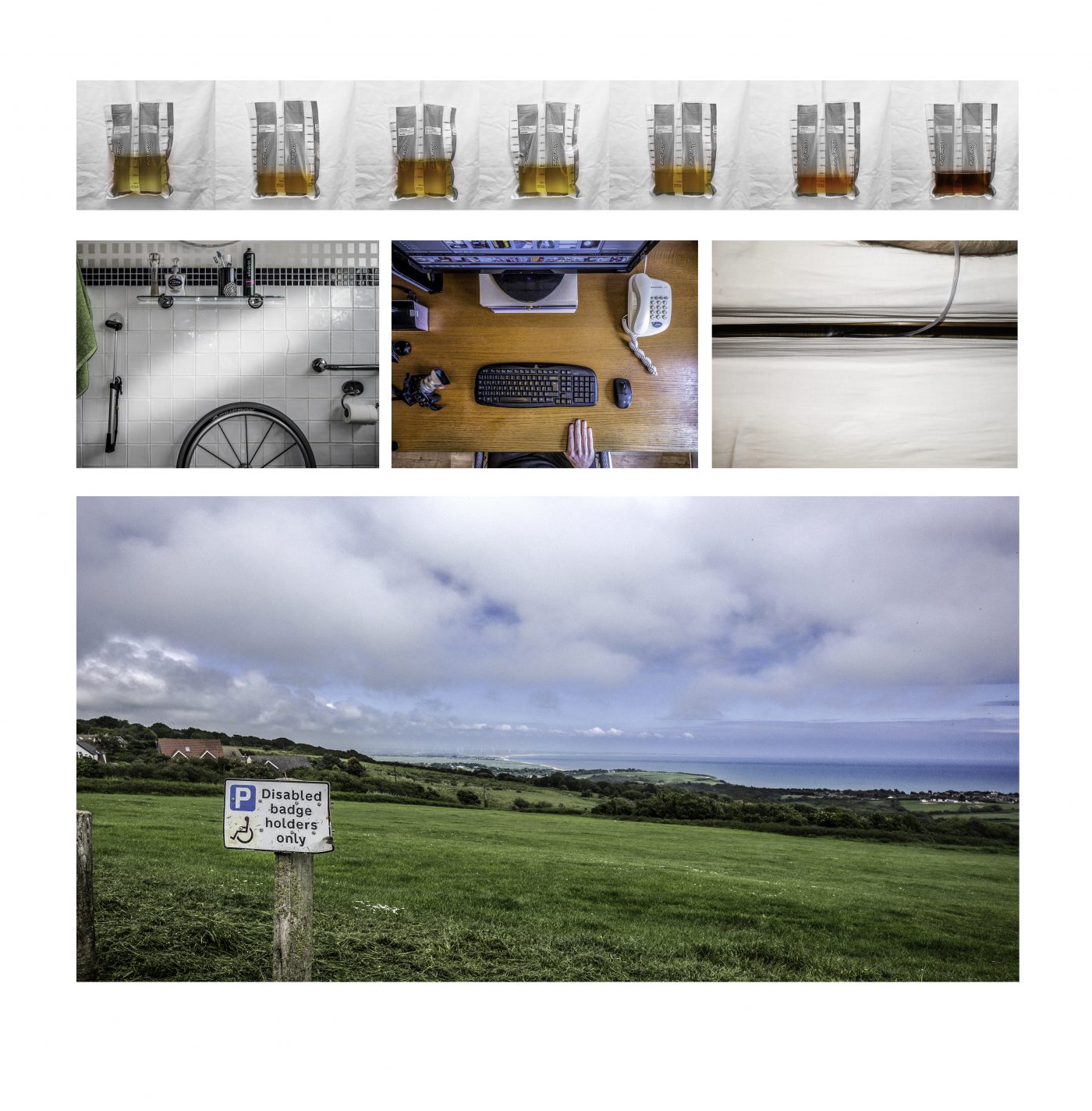 Working with Disabled Artists
Be open about access requirements
At the initial stages of opening up a dialogue with artists, ask them or give them the opportunity to let you know if they have any access requirements that they would like you to be aware of.
Don't make assumptions
Ask artists how they prefer to communicate – email, phone, Skype, another way?

Don't assume what access requirements artists have or what their preferred methods of working are – if they request that you do or present something in a certain way, have an accommodating rather than unyielding attitude.

Ask artists how they'd like to be presented or written about – some artists don't want to be referred to as 'disabled', some artists are keen to identify publicly as such, and it all depends on the context and situation.
Make sure your meetings are accessible
When meeting with an artist, ensure the place you're meeting them in meets any access requirements they have.
Pay disabled artists fairly
It's common for disabled artists to incur more costs than non-disabled artists in many aspects of their work and lives, yet disabled artists are less likely than non-disabled artists to be paid fairly for their labor. Remember too that disabled people are also far more likely than non-disabled people to experience unemployment, low income and poverty.
Presenting Work Accessibly
Include subtitles
Subtitle any film work that includes speech, or make a transcript available if that's not possible.
Show artworks at an accessible height
Shape Arts recommend a hang height of 135cm (centre of work) to be accessible.

Consider plinth height too – around 80cm is normally best, unless the work itself is very tall in which case you'll need a shorter plinth.
Use tactile strips
You may want to stick tactile strips on the floor around a plinth or floor-based work to illustrate its location non-visually.
Provide Audio Description for all works
It's important to provide Audio Description – a vocal summary of the visual information a sighted viewer would receive from the work – for all the work included. Upload each work's audio description as an individual sound file to Audioboom, which is a more accessible platform for visually impaired users than Soundcloud, and point visually impaired visitors to this. For more information, see Shape Arts' resource on art and audio description.
Think about distances
Allow at least 1.3 metres between furniture, plinths and other objects for people who may be using mobility equipment to move around easily and safely.
Put alt text on works online
If you're also showcasing the work online, make sure you alt text any images of work, or provide a description of them – this would be roughly the same as Audio Description.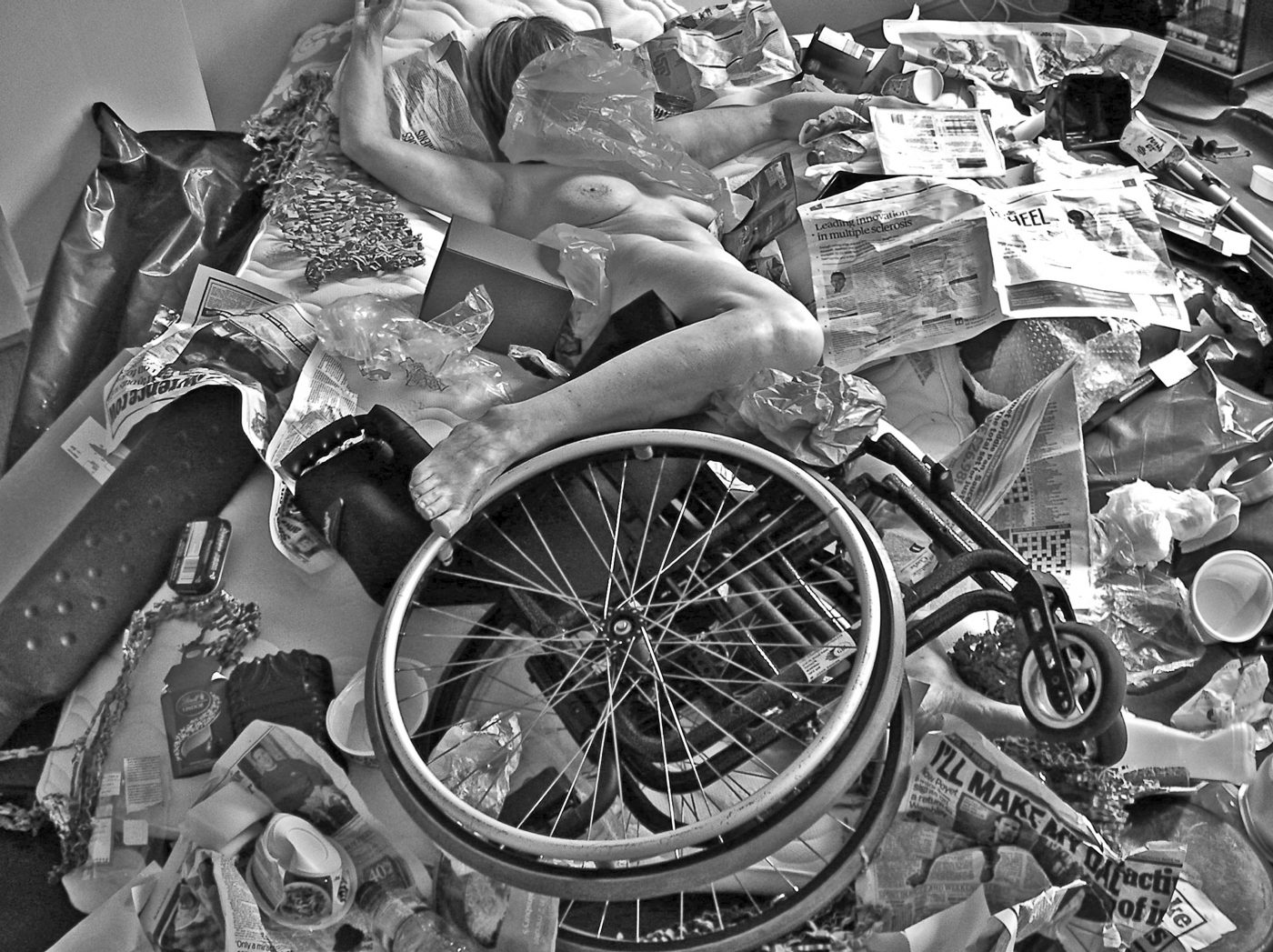 Keeping the Space Itself Accessible
Prop heavy doors open and rent ramps
If a ramp is needed to access any areas, like raised platforms, rent one in rather than building or improvising one – it's more expensive but ensures it meets safety and usability regulations.

Remember that even small steps or raised areas, for example in doorways, will require a ramp.

Provide resting possibilities
Set up chairs or benches where people can sit to engage with the work.

Have a comfortable quiet room or area where people can both sit and lay down (think sofa or floor cushions).
Educate your staff

Make sure all staff members who'll be interacting with visitors have had Disability Equality Training if possible; if not make sure you brief them as best as you can.

Allow visitors to make noise if they wish to, and let invigilators and staff know too.

Brief staff on how to evacuate not just safely but accessibly in case of emergency.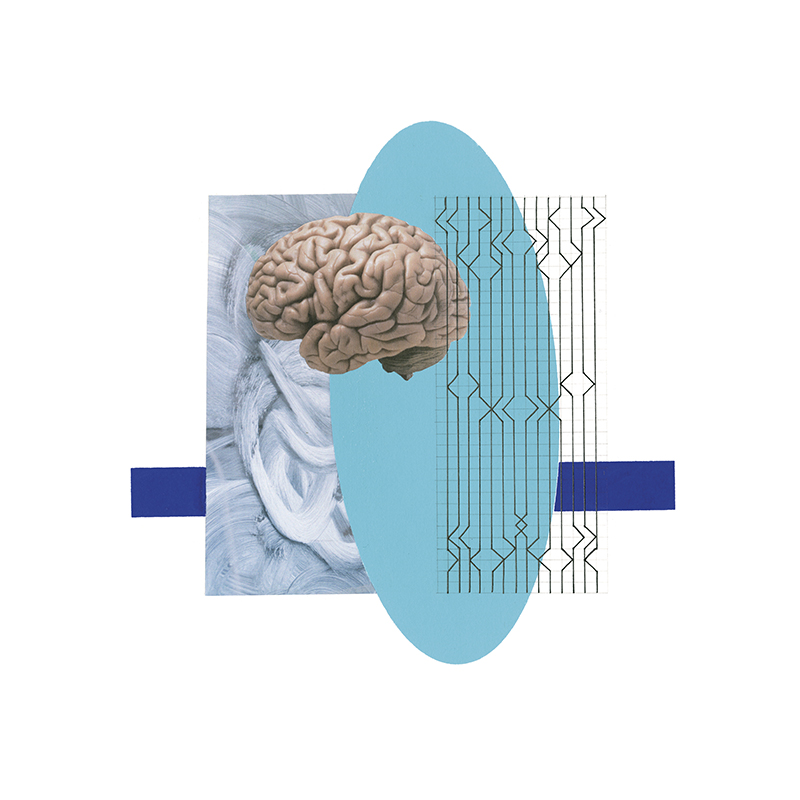 Communicate in an accessible way
Graphics, Hand-outs and Interpretation
Have large print versions (with size 18 font) of all print material available on request.

Providing

plain language

and

easy-read

versions of print material is also recommended – think multiple reading levels and methods.

Artwork interpretation labels should be placed at an accessible height (we recommend 1.1 metres) and should be at least size 14 font.

If there will be flash photography or flashing lights at the exhibition or an accompanying event, make this clear on a sign at the entrance to the space.
Marketing and Communications
Make it clear on your website and any other event listings what the accessibility and access provisions will be, and be as specific as possible – don't just say "this is an accessible exhibition".

Give both a phone number and an email address through which anyone with access-related questions can get in touch with you. Stuck for wording? Just say "If you have any access requirements you would like us to be aware of, please contact … and let us know".

Artwork interpretation labels should be placed at an accessible height (we recommend 1.1 metres) and should be at least size 14 font.

If your vernissage is ticketed or guest list only, make it clear that if someone needs to bring an access assistant or support worker they can do so.

Present print information like flyers accessibly – don't layer small text over busy images or patterns, for example.

Use language that is informed by the

Social Model of Disability

.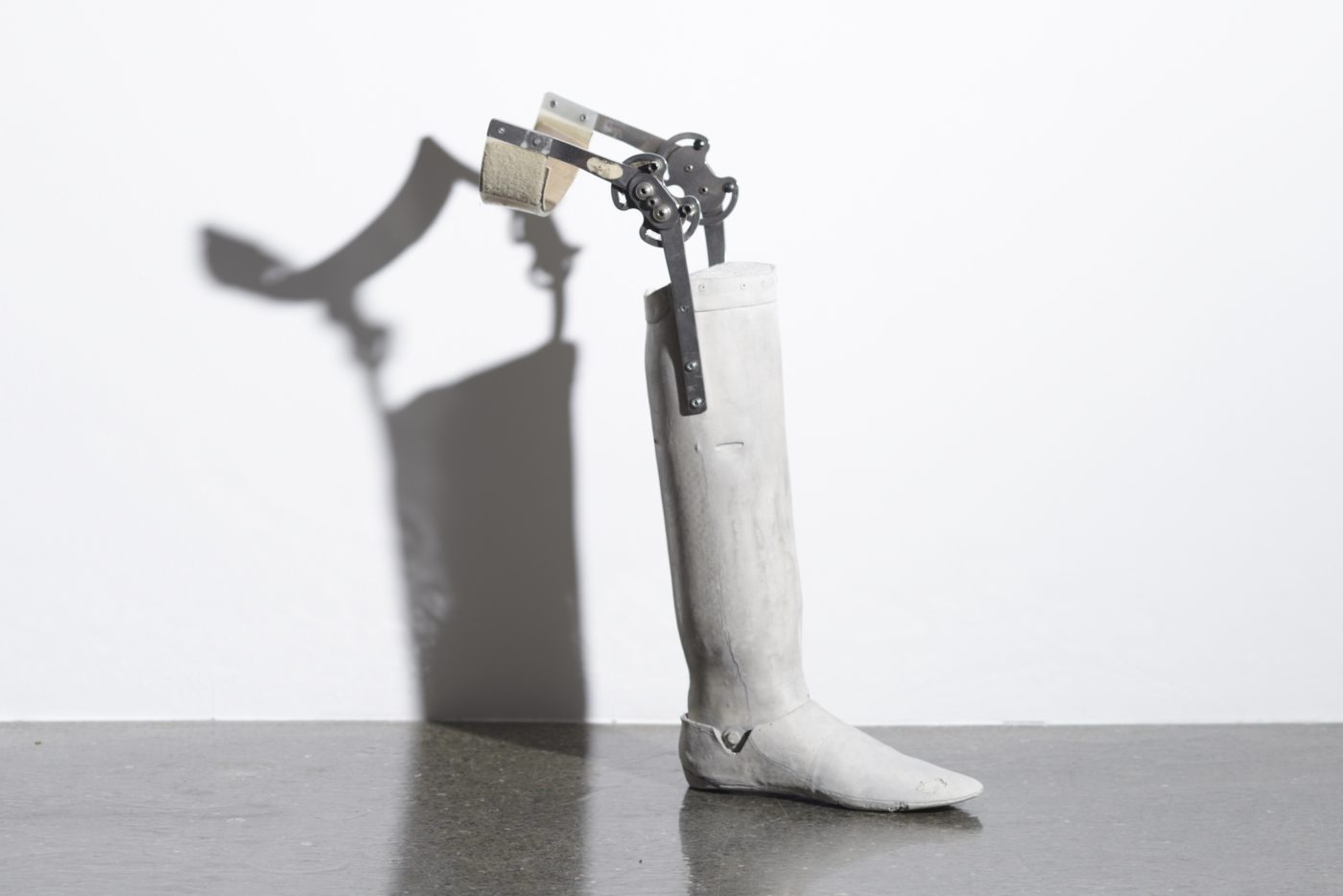 Host an accessible exhibition opening
Take accessibility in account when estimating capacity
Everyone wants their opening to be very busy, but it's important to manage capacity – if the room is completely jam-packed with people and noise this will render it inaccessible for a high number of reasons. There are solutions: consider moving some seating or even the bar outside if this is a possibility so that guests can congregate there, or stagger entry so that you have a relaxed / quiet / accessible viewing which starts just before things kicks off fully.
Have an accessible bar
The bar needs to be accessible too. Make sure it's not too high for wheelchair users or people of short stature (as many bars are) – no higher than 80cm.

Have multiple options available for glasses / drinking receptacles, and make sure you have straws available for anyone who requires one.
Make sure everyone can get assistance
Book Sign Language Interpreters, not just if there will be a talk or speeches, but also just to be present in case they are needed, and book them well in advance.
Think about the seating
Have plenty of chairs available for those who would like to sit or rest.

High / 'poseur' tables and bar stools aren't accessible for many disabled people – use regular height tables and chairs instead.

Because openings can get overwhelming and stressful, if you have access to a separate area with comfortable seating, consider using it as a 'quiet area'.