Kendall Pestana's 'House On Fire' draws the viewer into a claustrophobic fever dream. Each photo reveals a new scene of chaos, exploring themes of female bodily autonomy and psychological space.
Kendall interest in dollhouse miniatures started as a junior in art school. Before that, she had been working with candid documentary portraiture on 35mm film – a practice she eventually grew bored with. "After watching a bunch of early John Waters and David Lynch movies, I became interested in staging campy, grotesque scenarios for the camera related to intimacy and uncomfortable bodily experiences," she says. 
This sparked an experimental period of staged photography, leading her to understand that building three-dimensional sets would allow her to fully realize her visions. With limited resources and space, she was forced to build her sets in miniature formats instead of life-scale. But she learned that, with the right photo techniques, the miniatures quickly became the immersive spaces she dreamt of building.
"The more I read about the gendered origins of dollhouses (and "craft" arts in general), the more I became obsessed with turning that tradition on its head. The possibilities seemed endless from that point, so I decided to run with it."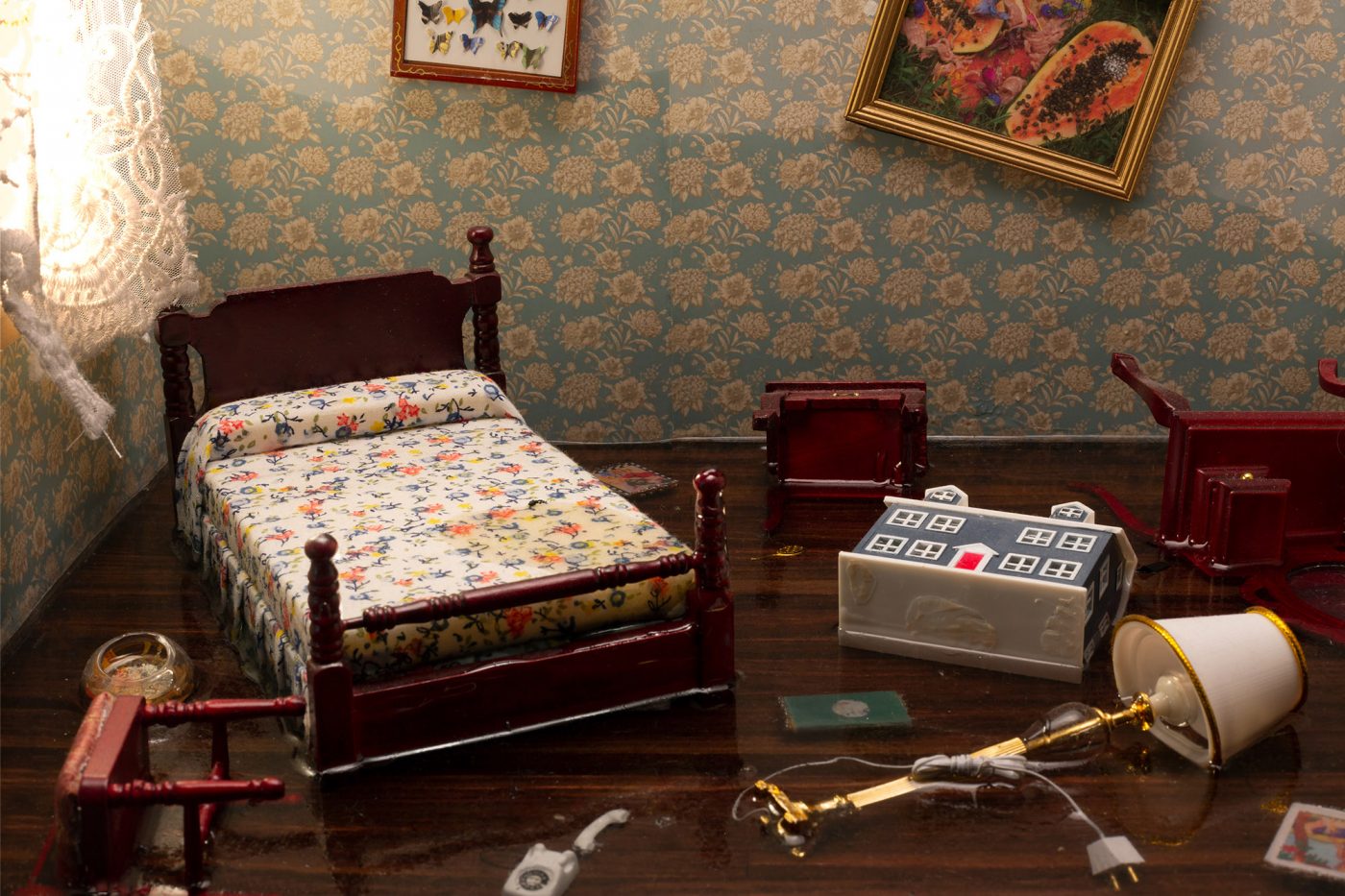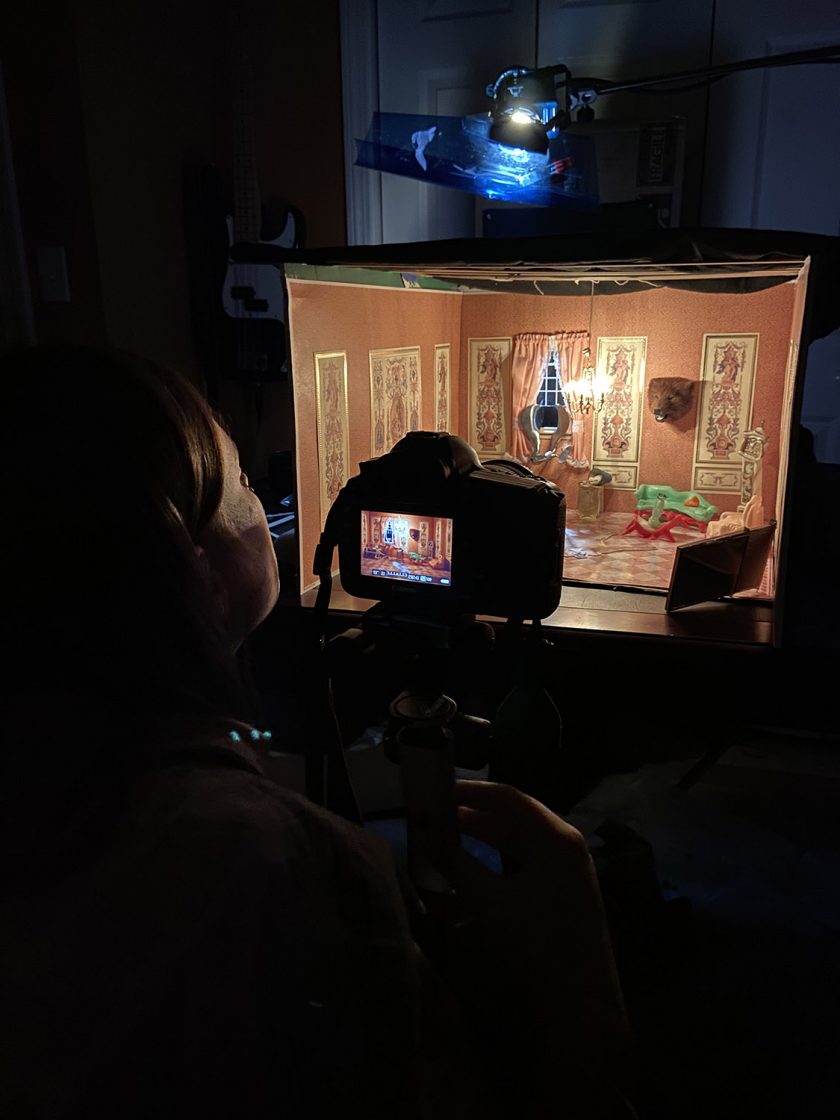 "A lot of people are surprised to hear that my sets have never existed inside an actual dollhouse! In reality, these spaces consist of four pieces of cardboard held up by popsicle sticks and adhered together with a combination of duct tape and gaff tape."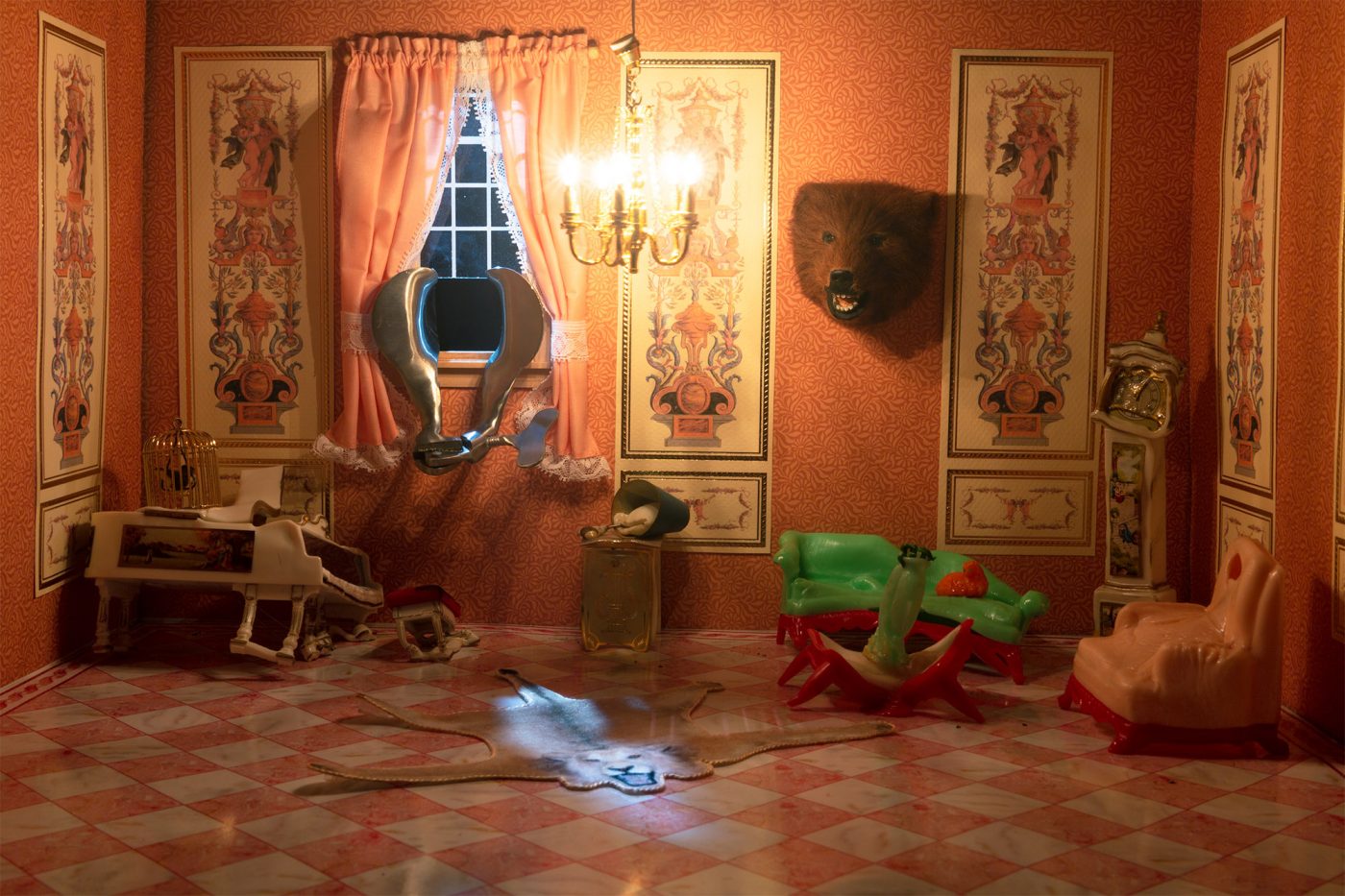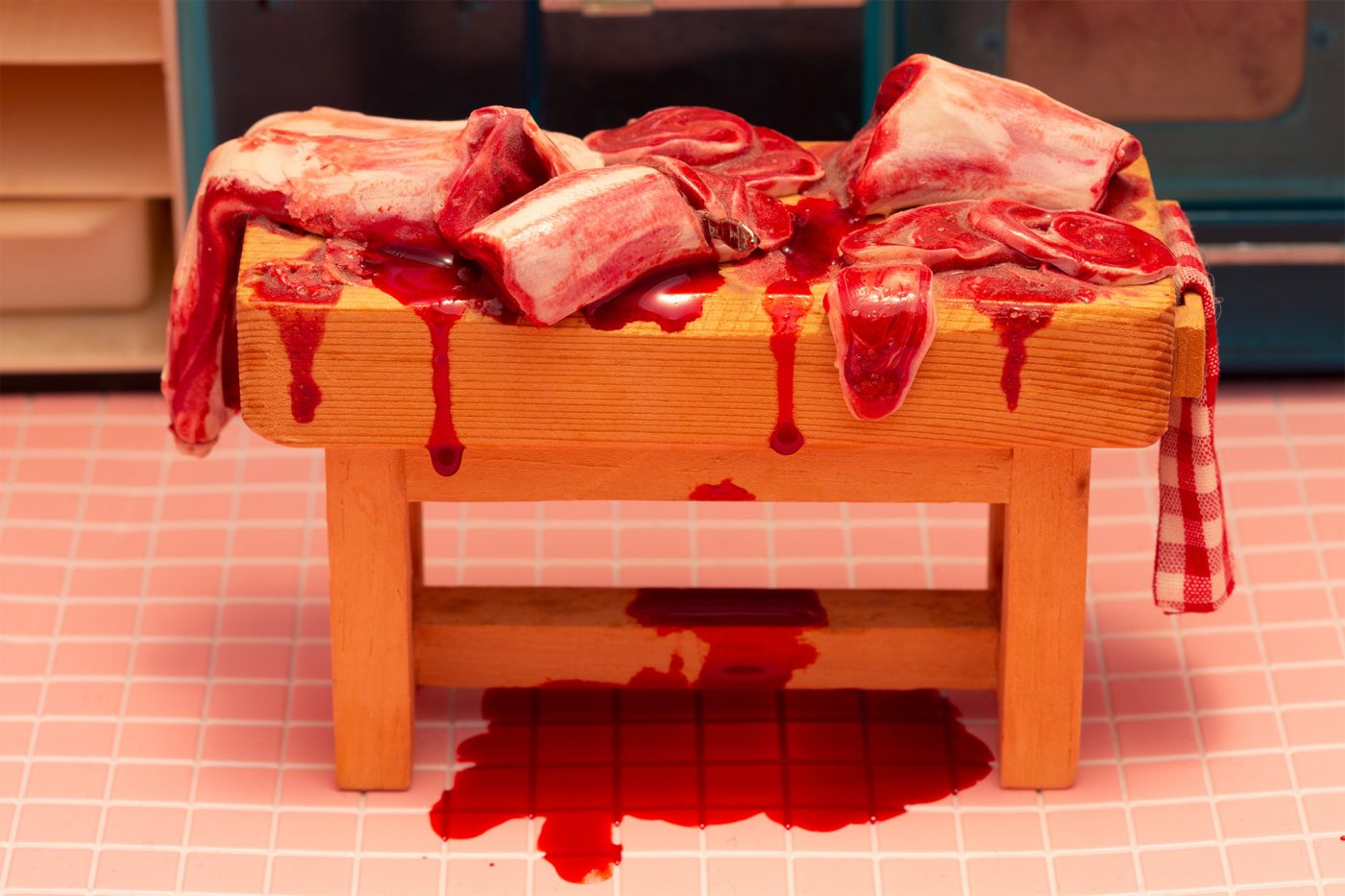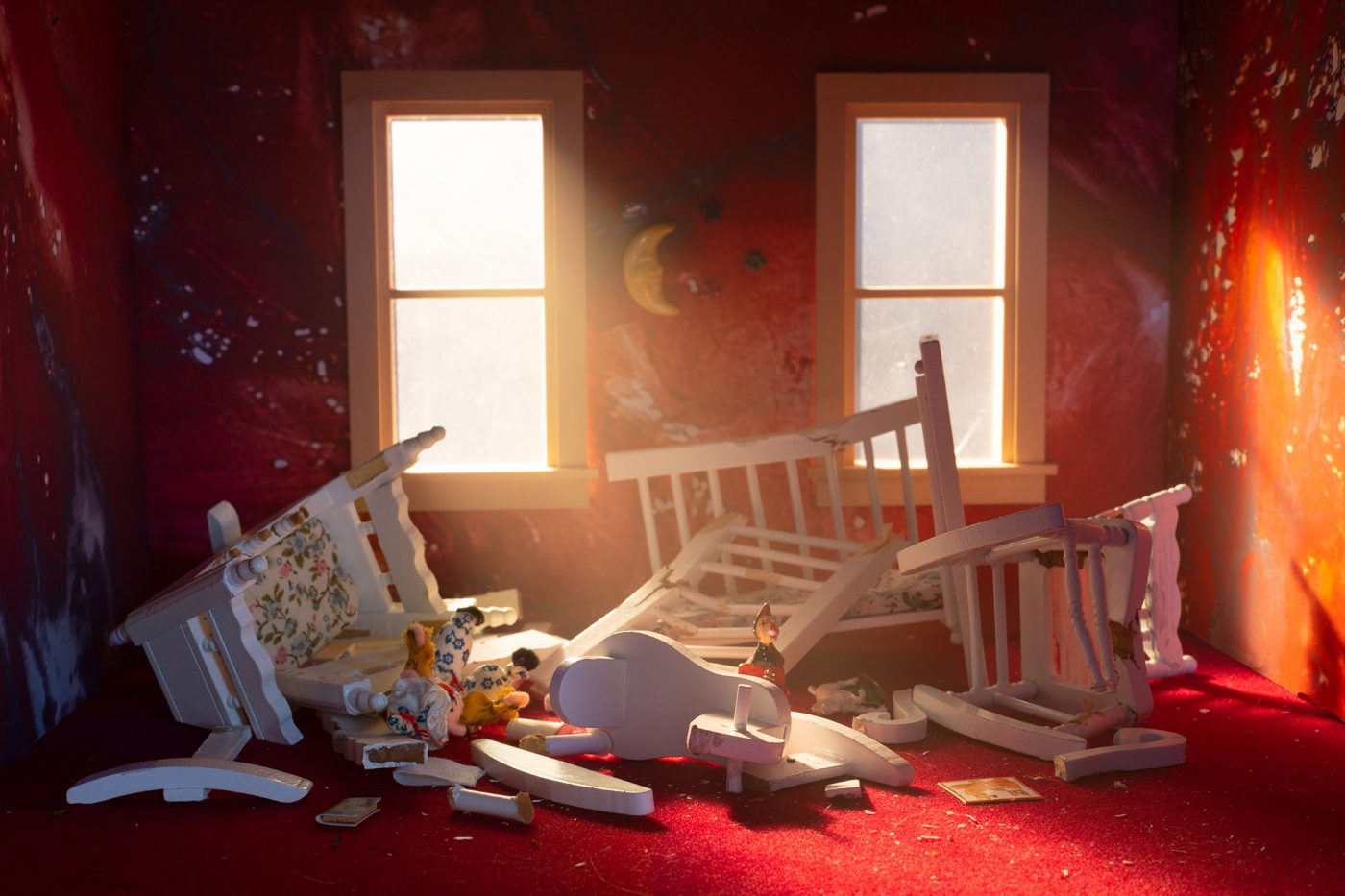 The broken rooms in 'House On Fire' embody feminine rage and unrest while acting as an extension of the body. For Kendall, the work has been a means of processing deep-seated feelings of violation, anger, and shame related to the traumatic experience of being assaulted.  
"After this happened, I was forced to confront the sociopolitical power structures at play that both foster and excuse this type of predatory behavior towards women and girls. That event, as well as the recent attacks on women's rights and autonomy, are important contexts for understanding the politics of my work," she says.