As a response to the lack of visibility and representation of women and non-binary artists through history, Bárbara Fonseca, Inês Costa, and Patrícia Mafra started the project Herchive.
"As former art students and creatives ourselves, we understood the lack of knowledge on what it means, and has meant, to be a womxn and non-binary artist, and saw a need to fill the gap in the history of arts as we know it," the Herchive team states. 
The visual archive highlights women and non-binary artists in text, images, and original illustrations, made by the Herchive team, who all have a background in illustration and design, and guest illustrators. 
Artists are selected based on interest from the Herchive team, as well as when they were born, their cultural and social background, and their artistic field. "We are careful to cover artists from around the world and make sure there is diversity within our overall selection," the team says. 
To give us a taste, Herchive has selected seven artists from their archive. Get to know them below.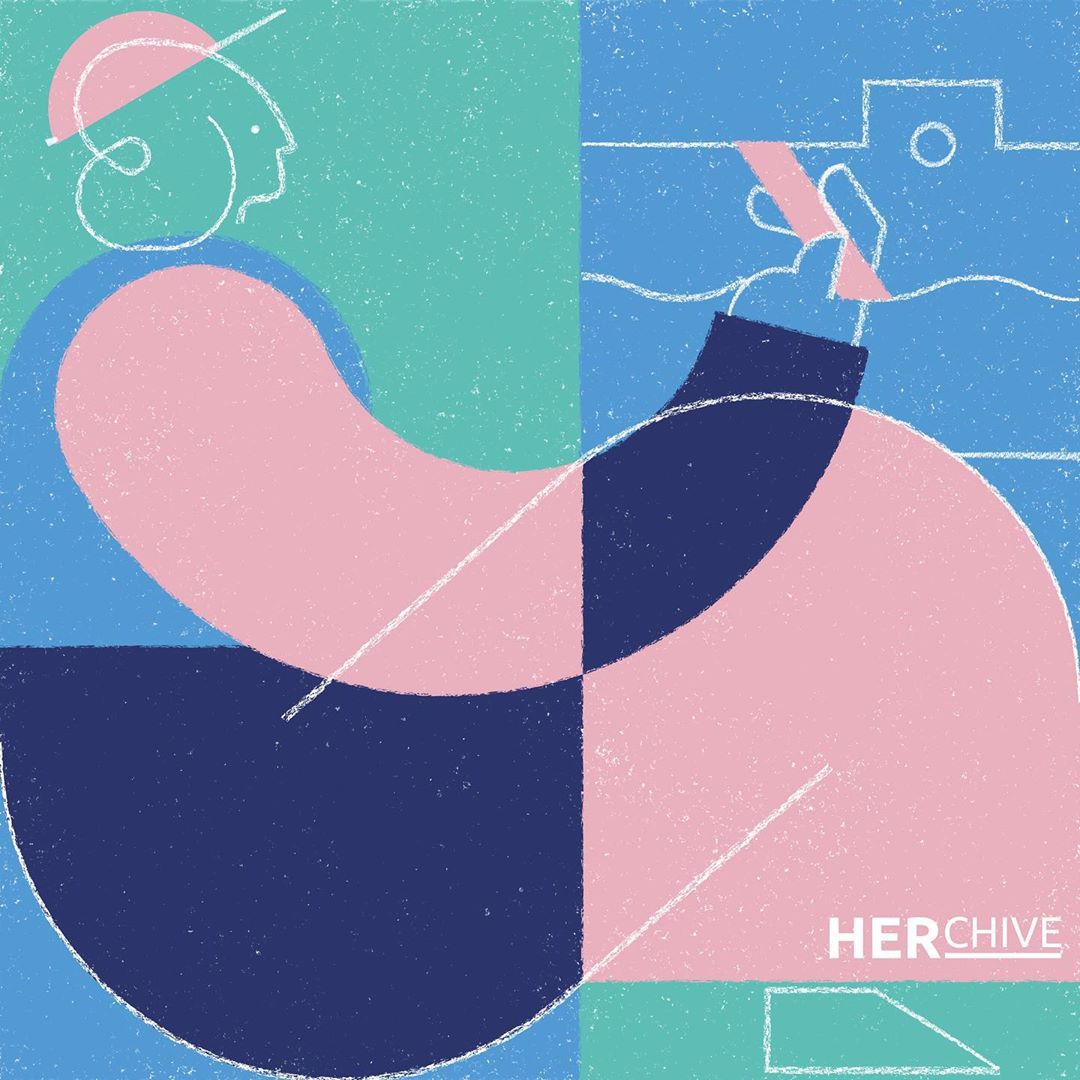 Saloua Raouda Choucair (1916-2017) was a painter, sculptor and architecture passionate. She's considered the first abstract artist in Lebanon and a pioneer of abstract art in the Arab World.
Choucair started out as a painter exploring a figurative style but a trip to Cairo and the time she spent in Paris fed her interest in abstraction. Inspired by the principles of Islamic Art, she dismissed the representation of icons and symbolic references in her art while exploring mathematical patterns.
She started exploring sculpture in the '60s through a wide range of materials such as clay, stone, wood, aluminium and plexiglass. Her module sculptures – or in Choucair's term 'sculptural poems' – are inspired by Arab poetry and can be either separated or assembled together just like the verses of a Sufi poem, which can stand alone or be put together to build other poems.
Hala Schoukair, her daughter, said to Tate Modern that no matter how her mother's career progressed over the years she never gave up, she "was always motivated. She wasn't sick of modern times. She wasn't nostalgic. She believed in the future."
Learn more about Saloua Raouda Choucair's life, sculptures, and the interview with her daughter at Herchive.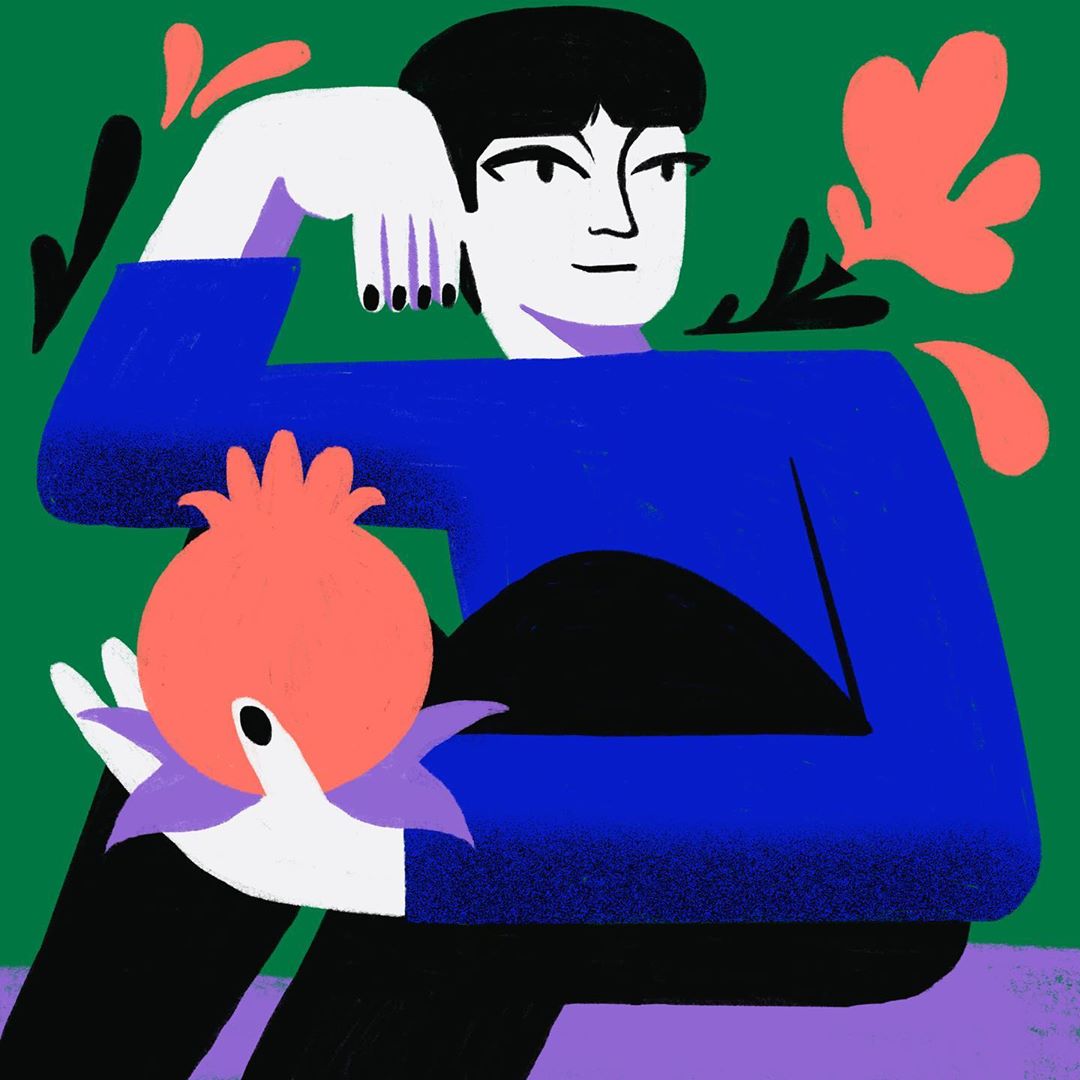 Leyly Matine-Daftary was a modernist Iranian painter. Born in Theran in 1937, she was the daughter of Ahmad Matin-Daftari, former Prime-Minister of Iran (1939–1940).
Her work is most known for its simplicity and abstraction of forms and for its modernist universalist aesthetics; she's known for her gentle and warm portraits executed in a flat and geometric style. 
Leyly studied in London and got a degree in Fine Arts from the Slade School of Fine Arts. After completing her studies, the artist returned to Iran and became a teacher at the Tehran University. During this time, she was also involved with the Shiraz Arts Festival and created graphic materials for the event. This festival was a crucial meeting point for western and eastern artists and was held for 11 editions until it was canceled during the Iranian Revolution.
Learn more about Leyly Matine-Daftary's life, work, and participation in the Shiraz Arts Festival at Herchive.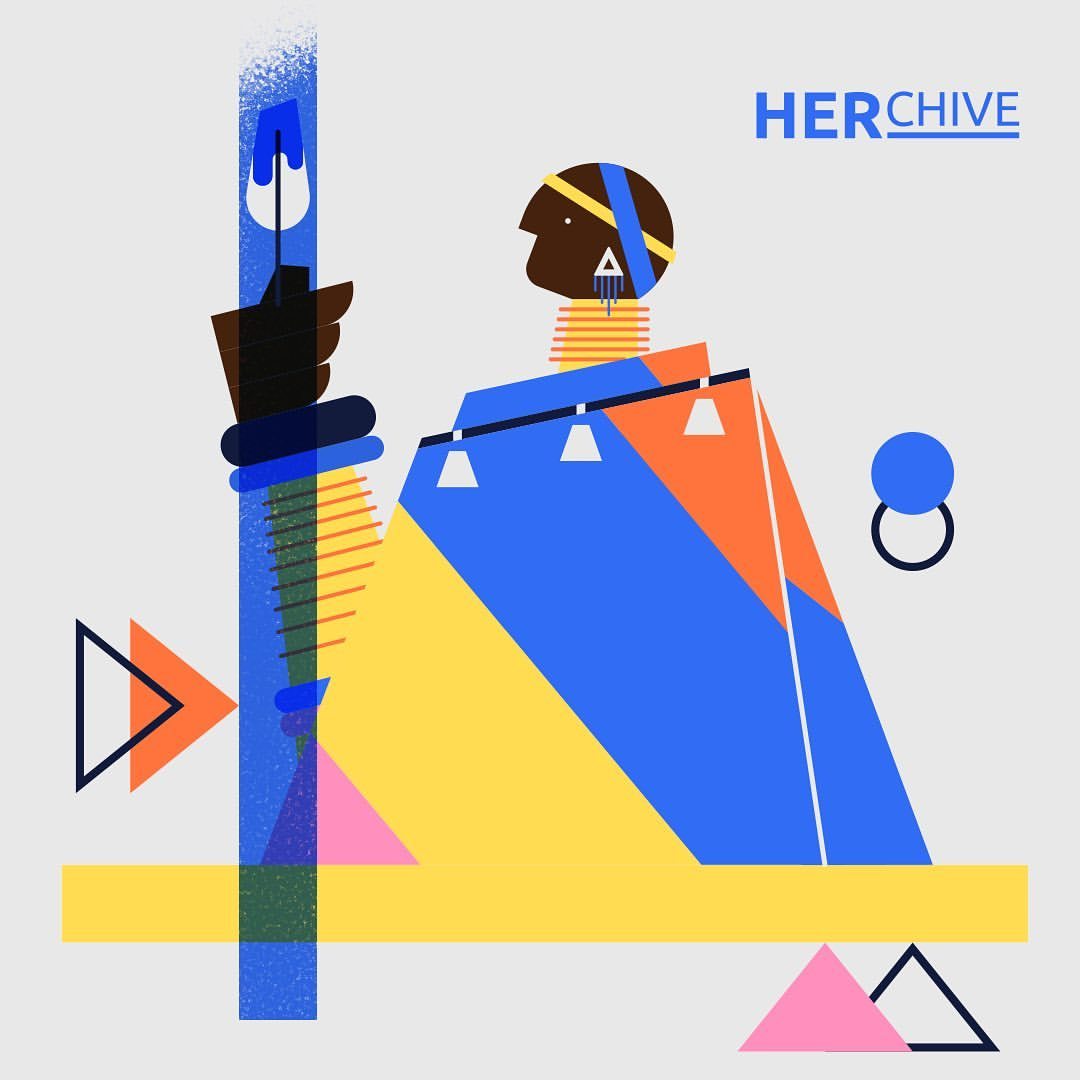 Part of the South Ndebele people, Esther Mahlangu was born in 1935 in a farm near Middelburg, Mpumalanga – South Africa.
It's a tradition of the South Ndebele women to paint and teach the art form to future generations. Mahlangu started, therefore painting at the age of 10, led by her mother and grandmother. She was also taught traditional Ndebele wall painting and bead-work.
Under Apartheid, the Ndebele people were forced to live in ethnically defined rural reserves – their designs are an expression of cultural identity and can be read as a protest against racial segregation and marginalization.
Esther Mahlangu gained international visibility in 1984 after André Magnin, a french curator, saw her painted house and invited her to be part of the Magiciens de la Terre exhibition in Paris.
In 1991 Mahlangu was commissioned by BMW to paint a BMW 525i as a mark of the end of Apartheid. She was the first woman to be invited to participate in the BMW Art Car project.
She reimagined the traditional Ndebele Art and brought it to contemporary mediums. Mahlangu paints without rulers, with brushes and chicken feathers directly on the canvas without sketching.
Learn more about Esther Mahlangu's murals, commercial work, and late career at Herchive.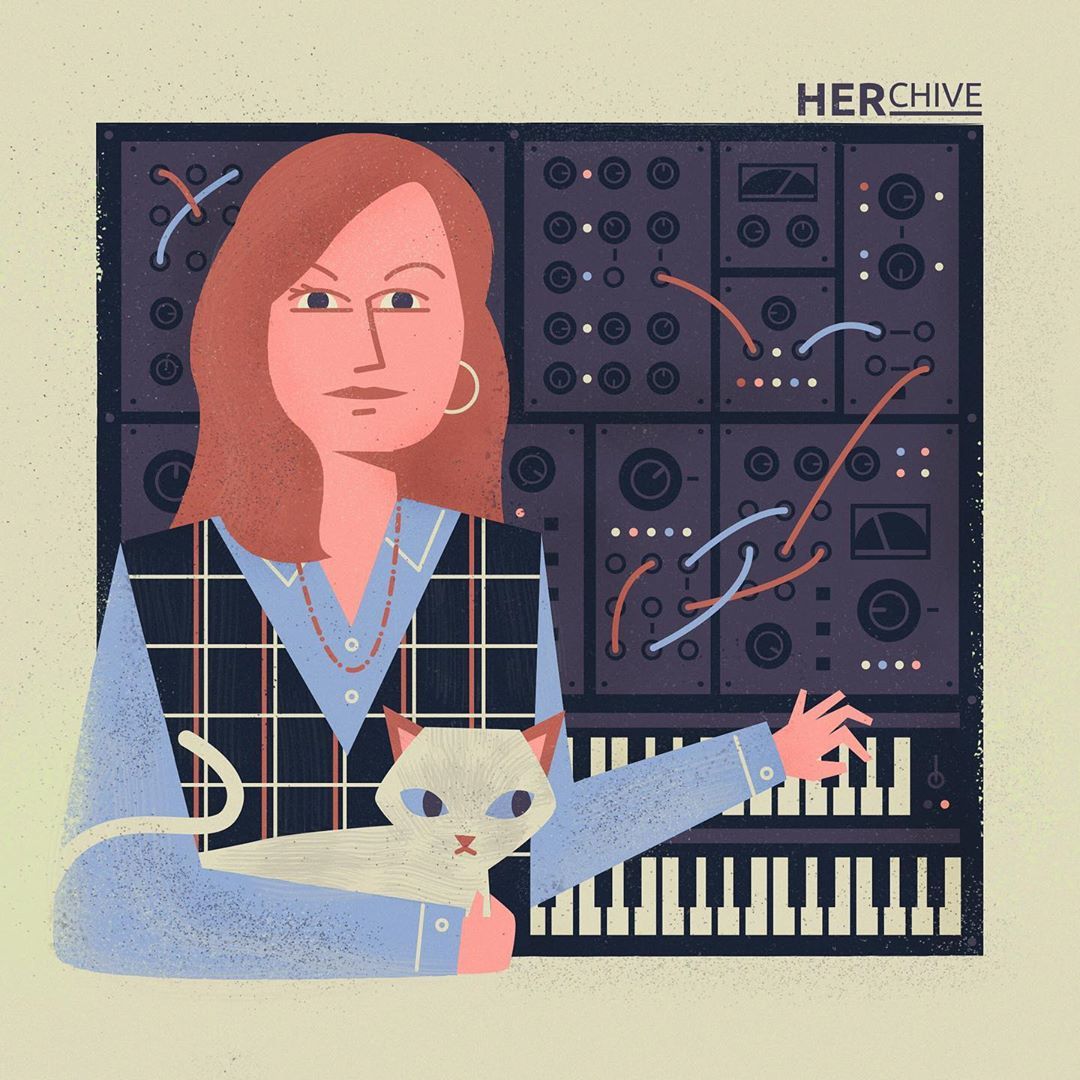 The musician and composer Wendy Carlos (1939) is best known for her pioneering work creating electronic music and film scores using synthesizers. 
Born and raised in the United States, Carlos studied music and physics at Brown University and music composition at Columbia University. Her music career began with Switched-On Bach, in which she performed fragments of Johann Sebastian Bach's music on a Moog modular synthesizer: the first commercially available keyboard instrument created by Robert Moog. Released in 1968, Switched-On Bach remains the best selling classical album of all time and won Carlos her first three Grammy Awards.
She went on to work with director Stanley Kubrick composing the score for his films A Clockwork Orange (1971) and The Shining (1980), and Walt Disney Productions creating digital music for Tron (1982). When advising on technical developments for the Moog synthesizer, Carlos incorporated a touch-sensitive keyboard into the instrument and other improvements that shaped the future of electronic music.
Carlos began transitioning in 1968 and came out as a transgender woman in a 1979 Playboy interview. She is also an accomplished solar eclipse photographer, with work published online by NASA. (text by Melisa Gray-Ward). 
Tarsila de Aguiar do Amaral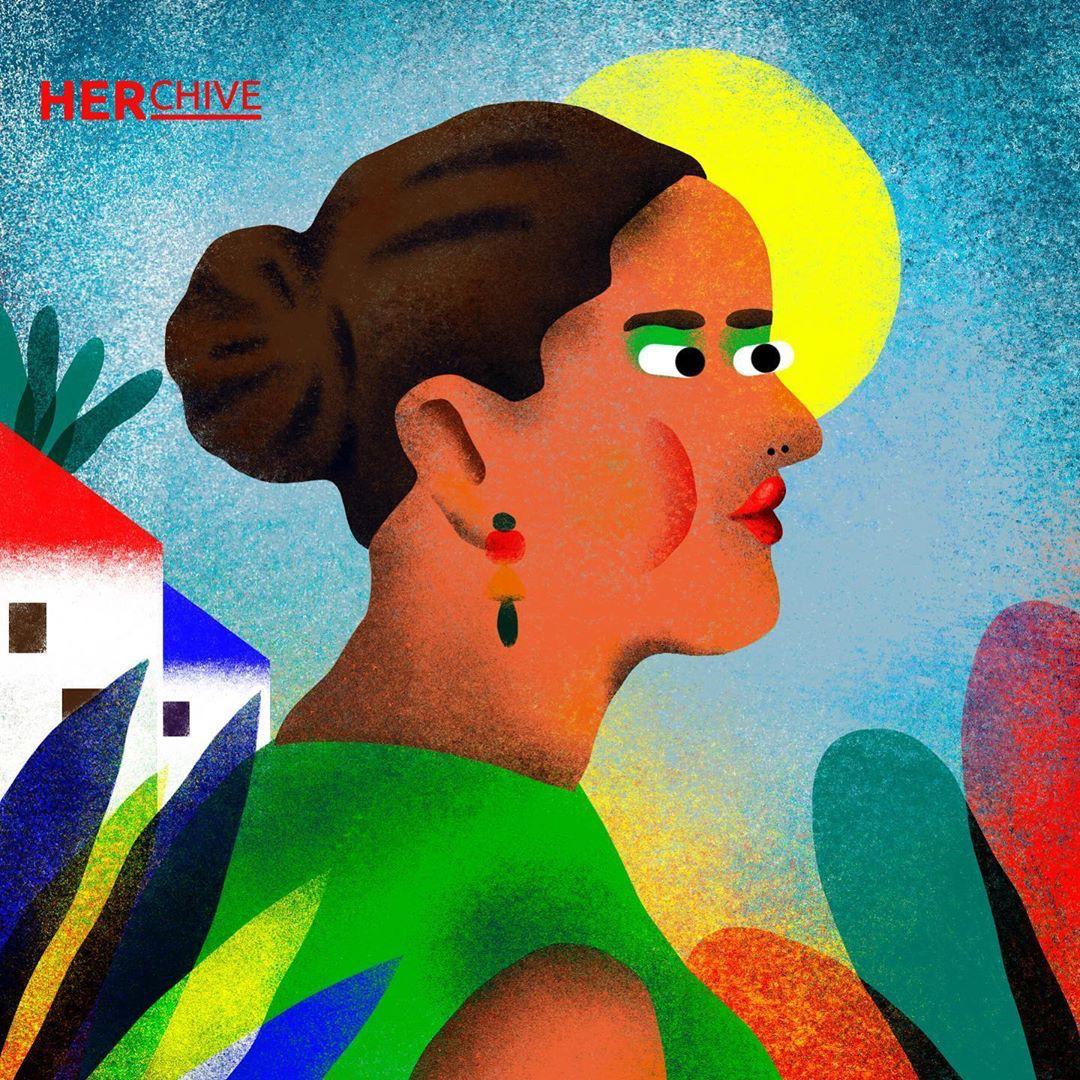 Tarsila de Aguiar do Amaral (September 1, 1886– January 17, 1973), is considered one of the leading Latin American modernist artists, described as "the Brazilian painter who best achieved Brazilian aspirations for nationalistic expression in a modern style".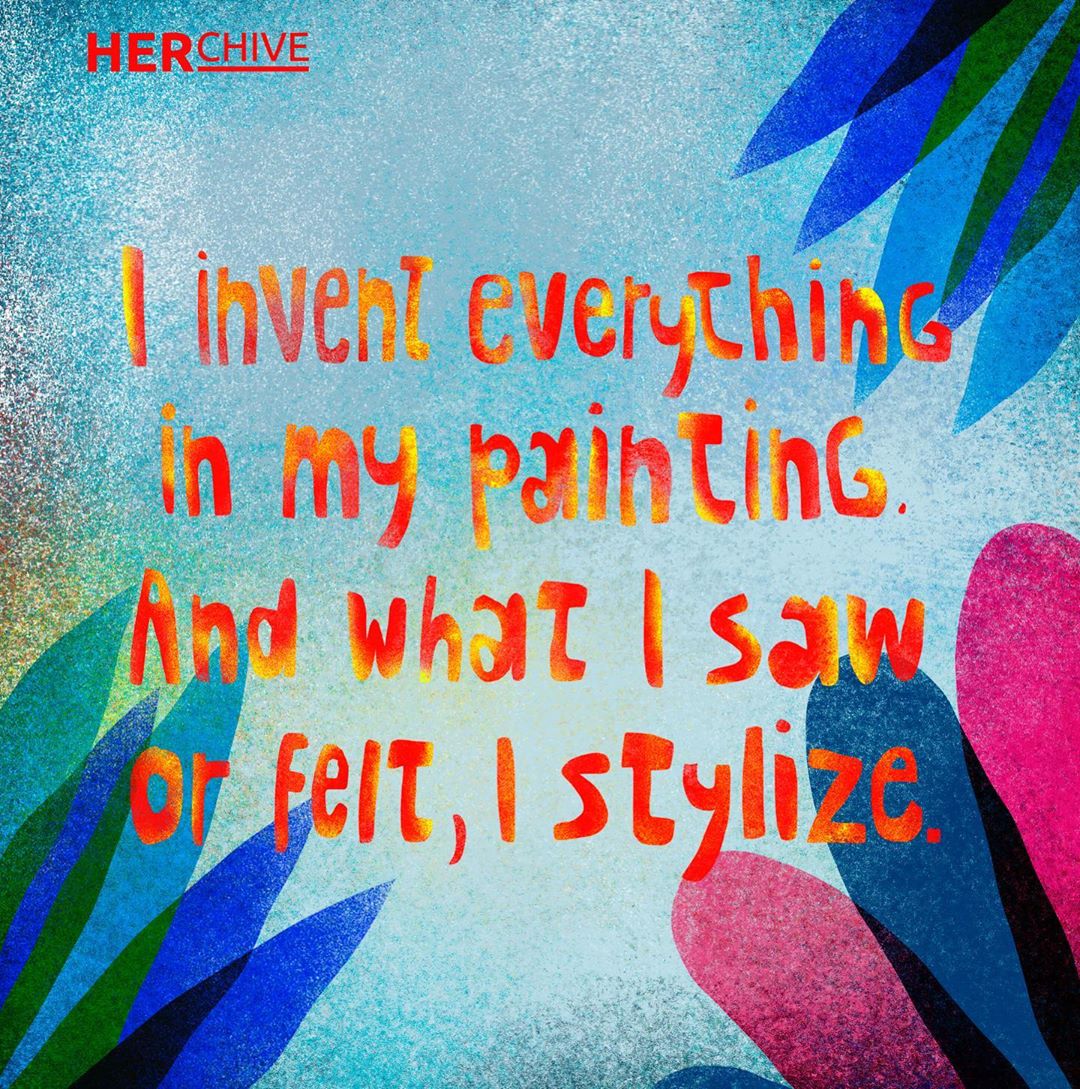 Besides the 230 paintings, hundreds of drawings, illustrations, prints, murals and sculptures, Tarsila's legacy is her effect on the direction of Latin American art. Tarsila moved modernism forward in Latin America, and developed a style unique to Brazil. Following her example, other Latin American artists were influenced to begin utilizing indigenous Brazilian subject matter, and developing their own style. (Text by María Victoria) 
Learn more about Tarsila de Aguiar do Amaral's life and work at Herchive.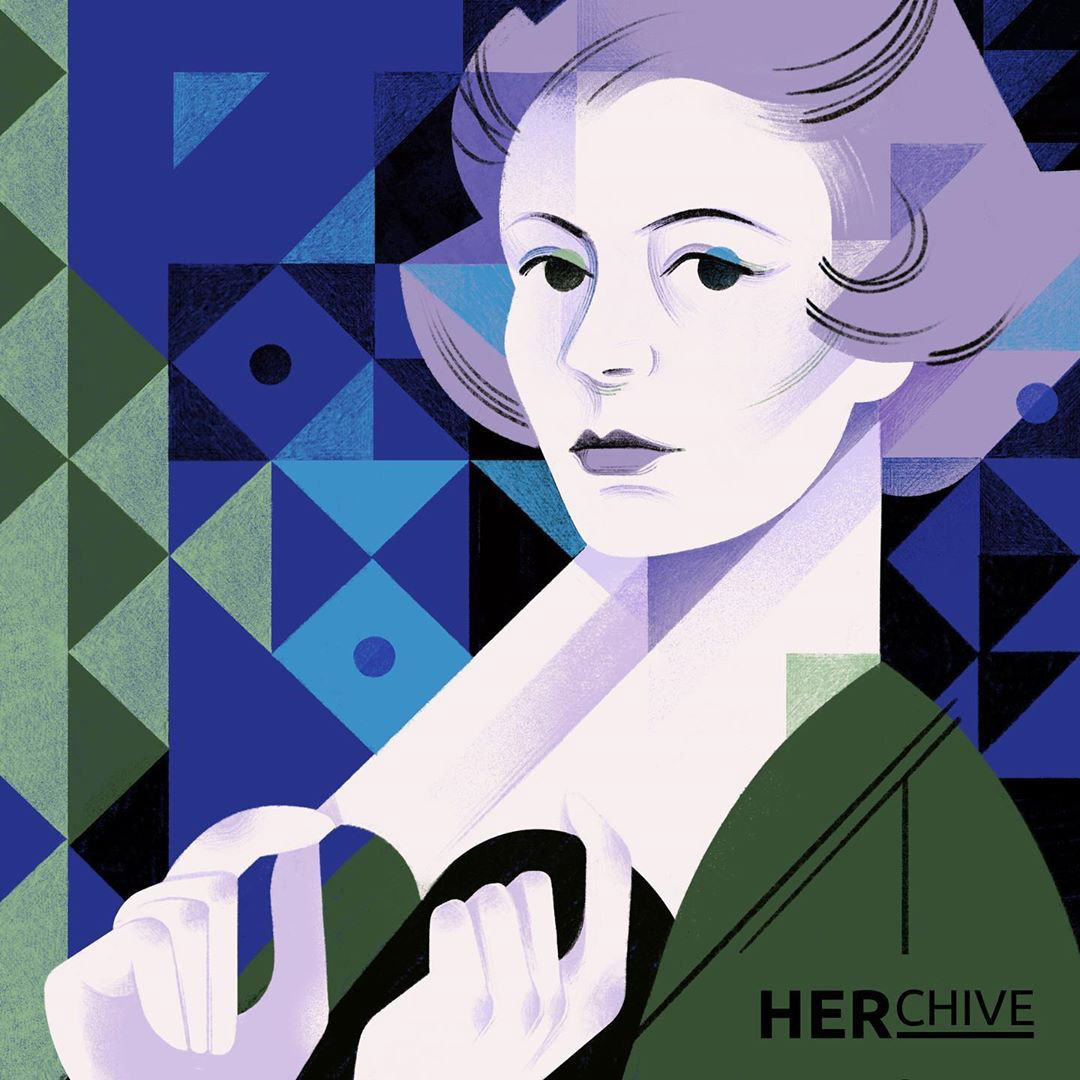 Maria Keil was a Portuguese artist, part of the second wave of Portuguese modernist painters. She was born in Silves — Algarve in 1914.
Throughout her life, she experimented with a variety of media — painting, drawing, illustration, ceramic tiles, graphic design, advertising, furniture design, decoration, wall tapestry, costume design, and stage design — but it was in the fields of illustration and tile design that her work gained more notoriety.
In the early 50s, she started experimenting with azulejo – Portuguese tiles. One of her most well-known pieces is 'O Mar', a ceramic tile mural in Avenida Infante Santo, Lisbon.
She was commissioned to design what ended up being the longest project of her life — the tile panels for the 5 initial stations of the Lisbon Metro. Her husband was the architect in charge of the project at the time. She started designing the first station in 1957, and kept working on the same project until 1972.
Maria Keil believed that art should be there for everybody. Tiles were seen as a low-brow, lesser art. By taking this project with her vision and dedication, she ended up playing a crucial role in the renovation of the contemporary tile in Portugal.
Learn more about Maria Keil's early career, time in advertising, and tile work.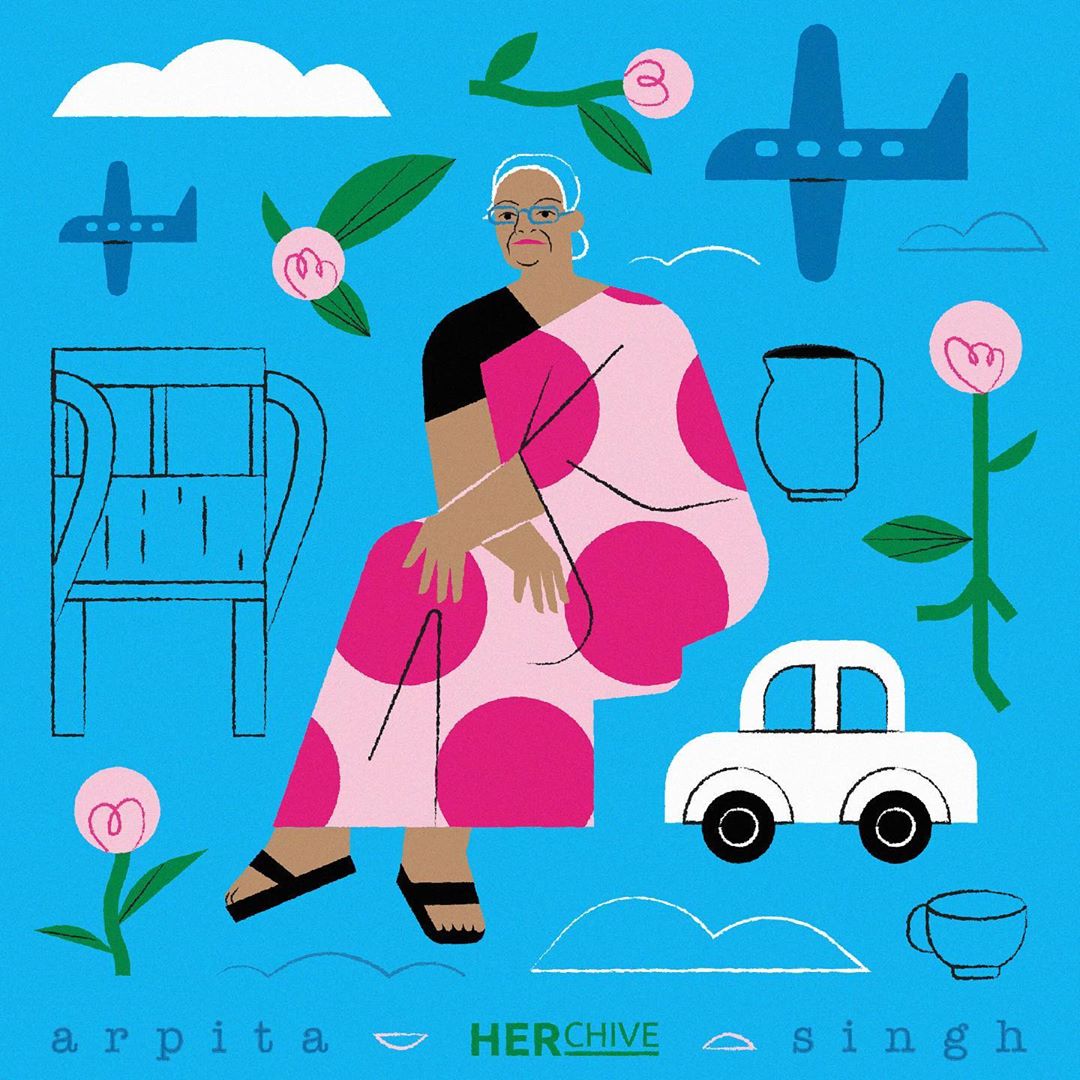 Arpita Singh is a renowned figurative and modernist artist, born in 1937 in Baranagar, India. She is considered one of her country's most prominent contemporary artists. Her paintings often reflect on female life and the emotions and torments of women.
After graduating in fine arts from Delhi Polytechnic, Singh worked at the Weavers Service Centre, in New Delhi. She learned traditional methods of embroidery, including the Bengali type known as kantha, which impacted her work as an artist.
Her oil paintings and watercolours are often composed of bright pinks and blues and tend to include traditional Indian figures, mythology and different forms of folk art. Despite their positive and dreamlike appearance, Singh's narrative scenes also speak of everyday threats and violence through the use of symbols such as guns, knives and airplanes.
Learn more about Arpita Singh's art, career, and work process at Herchive. 
Keep up with the art world
Sign up to ArtConnect's Newsletter