The 16th Gallery Weekend Berlin is kicking off on Friday, September 11, 2020, following the postponement of its usual springtime run. Once again, around 50 galleries around the city will open their doors, presenting exhibitions of young and established artists. We've put together this list of some of the highlights to help you out when planning your Gallery Weekend visit.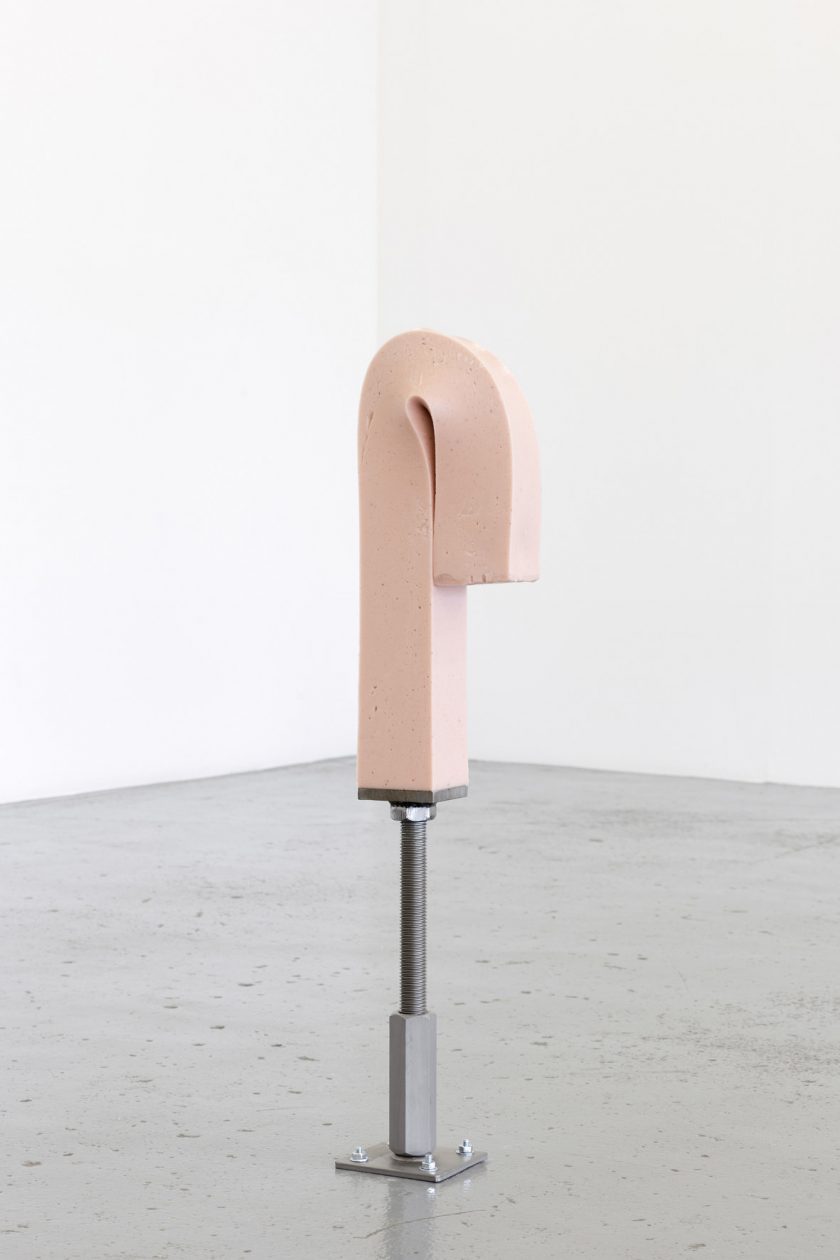 Nina Canell: Dits Dahs
The title of Nina Canell's second solo exhibition at Daniel Marzona is a reference to morse code — dots and dashes, or dits and dahs. The exhibition features a new body of work — sculptural situations integrated with real-time presence — which reflect on unexpected elements, directions and traces of material interference in processes of transfer. Dits Dahs runs alongside an exhibition of the artist's work at Barbara Wien of the same title, which also opens during Gallery Weekend.
When: Sep 11 – Oct 24 2020 
Where: Daniel Marzona, Marienstraße 10, 10117
Andreas Greiner: Jungle Memory
Andreas Greiner's second solo exhibition at DITTRICH&SCHLECHTRIEM presents digital and moving image works alongside organic, material assemblage. Using artificial intelligence in the production of most of the works on view, Greiner explores the relationship between ecology and technology, art and science. The material for the works in the exhibition — datasets, images and maps — represent the artist's research into endangered ancient forests in Germany and Poland.
When: Sep 11  – Oct 15, 2020; open hours during Gallery Weekend (September 12-13): 10am–12pm
Where: DITTRICH&SCHLECHTRIEM, Linienstraße 23 10178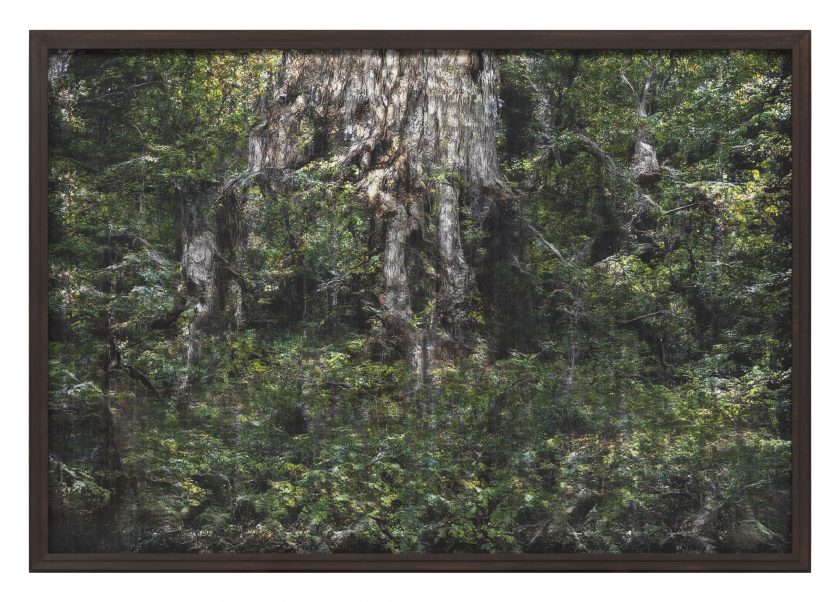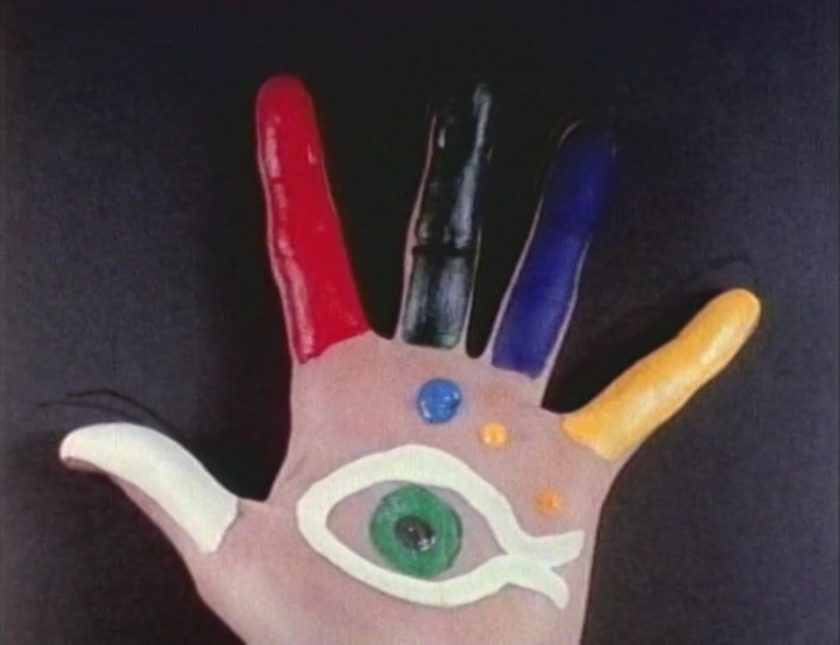 Barbara Hammer: Would You Like to Meet Your Neighbor?
KOW presents Barbara Hammer: Would You Like to Meet Your Neighbor?, featuring a selection of the artist's films from the 1980s — when the artist's attention had increasingly turned toward building an experimental art practice, engaging with politics and media on a broader scale. The films on view highlight sensuality and tactile experiences of nature and female sexuality, as well as the artist's performative and activist work. 
When: Opens September 11, 11am; Runs until Oct 31, 2020
Where: KOW, Lindenstraße 35, 10969 
Olafur Eliasson: Near future living light & Isa Genzken
For Gallery Weekend, neugerriemschneider will open two exhibitions, by Berlin-based artists Isa Genzken and Olafur Eliasson. In Near future living light, Eliasson presents three new projected light installations, a colored hand-blown glass installation, and a mostly black-and-white watercolor work in 36 parts. The parallel exhibition of Isa Genzken, meanwhile, spans the artist's early works from the 1980s to more recent work that has never before been shown.
When: Sep 12 – Oct 24, 2020
Where: neugerriemschneider, Linienstrasse 155, 10115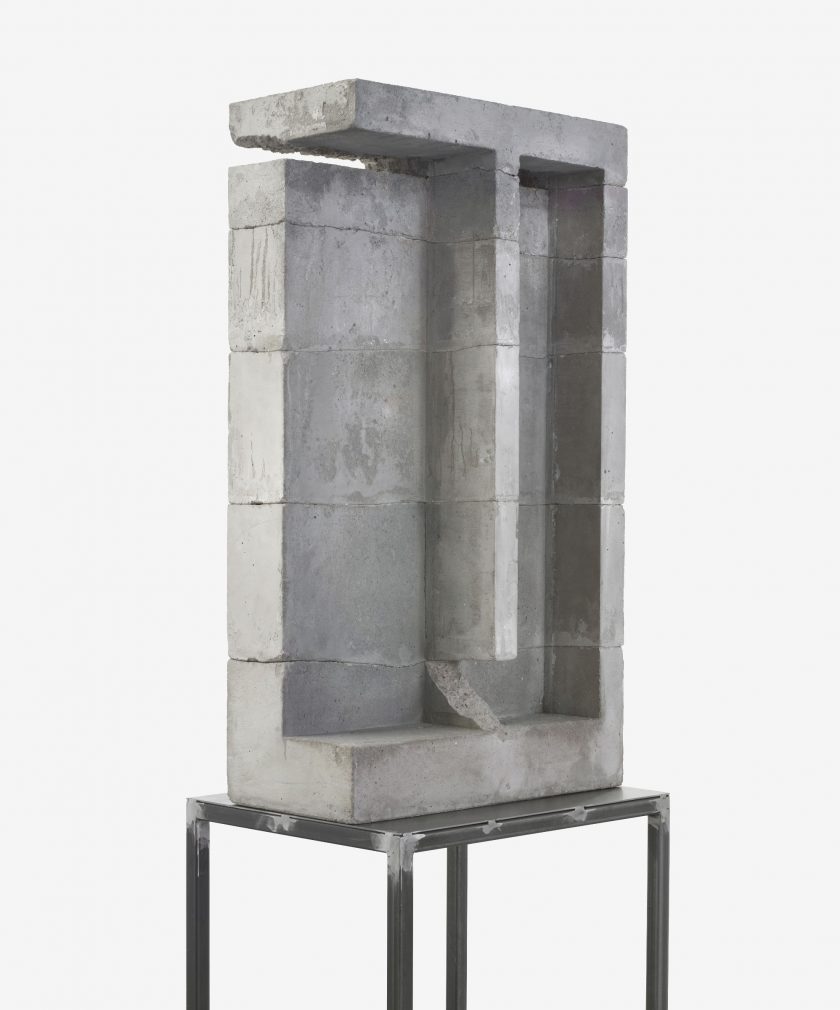 Austin Lee: Aah
Through a playful and childlike visual language, Austin Lee introduces characters and worlds that exist between real and imaginary, digital and physical. At Peres Projects, the New York-based artist's upcoming solo exhibition, titled Aah, will feature new paintings and sculptures. 
When: Opening Friday, September 11, 10am–7pm; Runs until Oct 9, 2020
Where: Peres Projects, Karl-Marx-Allee 82, 10243
Philippe Parreno: Manifestations & Ugo Rondinone: nuns + monks
For Gallery Weekend, Esther Schipper is opening two solo exhibitions, featuring new sculptures by Ugo Rondinone and works spanning various media by Philippe Parreno, respectively. In the exhibition, nuns + monks, Ugo Rondinone's stone figures continue to reflect on the boundaries between inner and external worlds. In Philippe Parreno's eighth solo exhibition at Esther Schipper, Manifestations, the exhibition is manifests as system — wherein an assemblage of objects are brought into connection with one another in unexpected ways.
When: Sep 11 – Oct 17, 2020
Where: Esther Schipper, Potsdamer Strasse 81e, 10785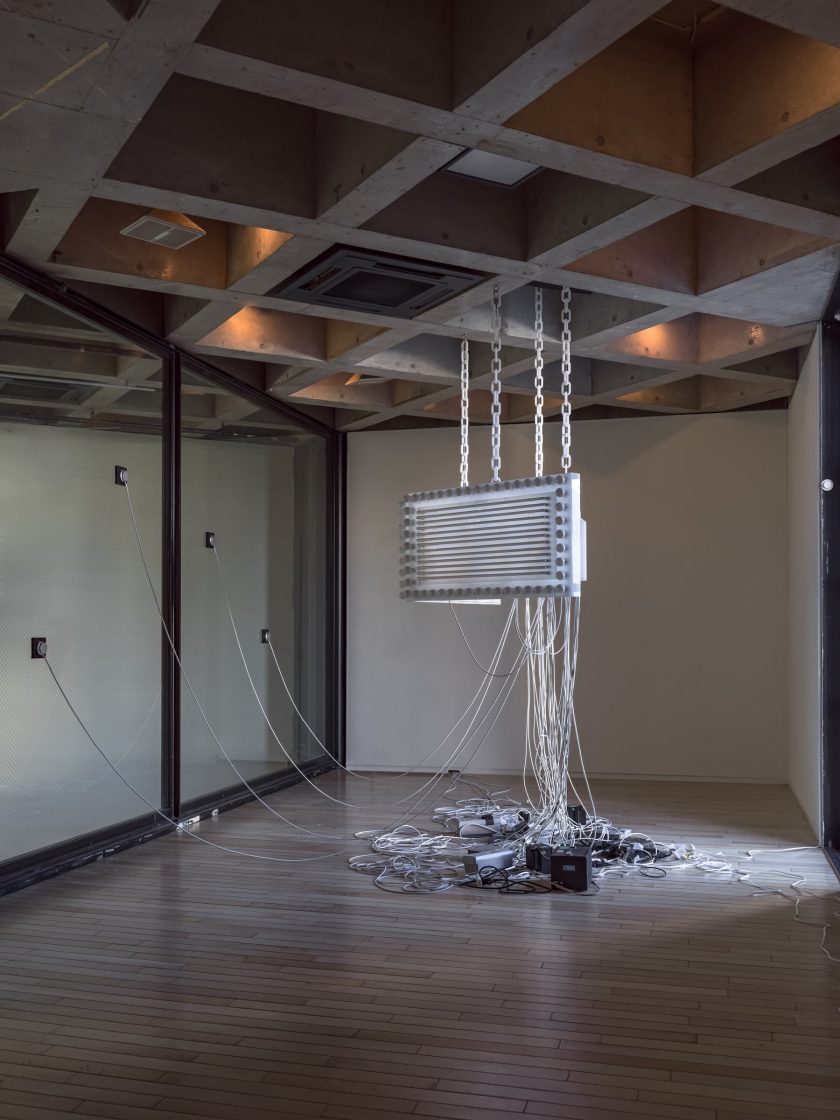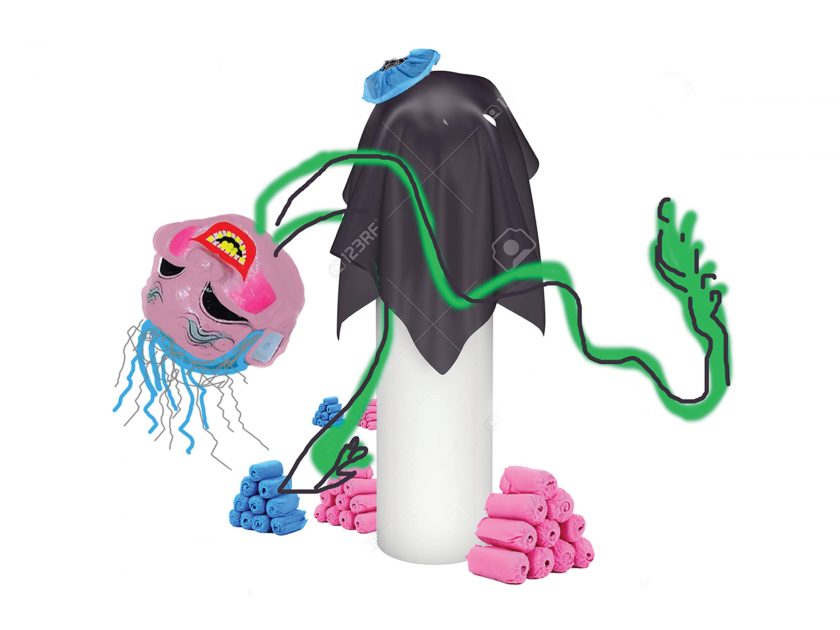 Catherine Biocca: Milky Seas
Catherine Bioccas's Milky Seas pulls the viewer into an unpredictable narrative, exploring and challenging the inside/outside barriers of perception between subject and object. Biocca's body of work frequently shapes environments in these ways and presents characters recognizable as anthropomorphized assemblages, consistently active and presently conscious within their surroundings.
When: Public opening September 12 & 13, 12 – 7pm; Runs until October 24, 2020 
Where: PSM, Schöneberger Ufer 61, 10785
Ambera Wellmann 
During Gallery Weekend, KRAUPA-TUSKANY ZEIDLER is opening the first solo exhibition by Canadian-born painter Ambera Wellmann in Germany. The artist portrays human, and occasionally animal bodies, through feminist and queer perspectives, painting them as numberless, genderless corporealities, resisting the performative power dynamics of Western figuration. 
When: Opening September 11 at 6–9pm; Runs until Oct 24, 2020
Where: KRAUPA-TUSKANY ZEIDLER, Kohlfurter Strasse 41/43, 10999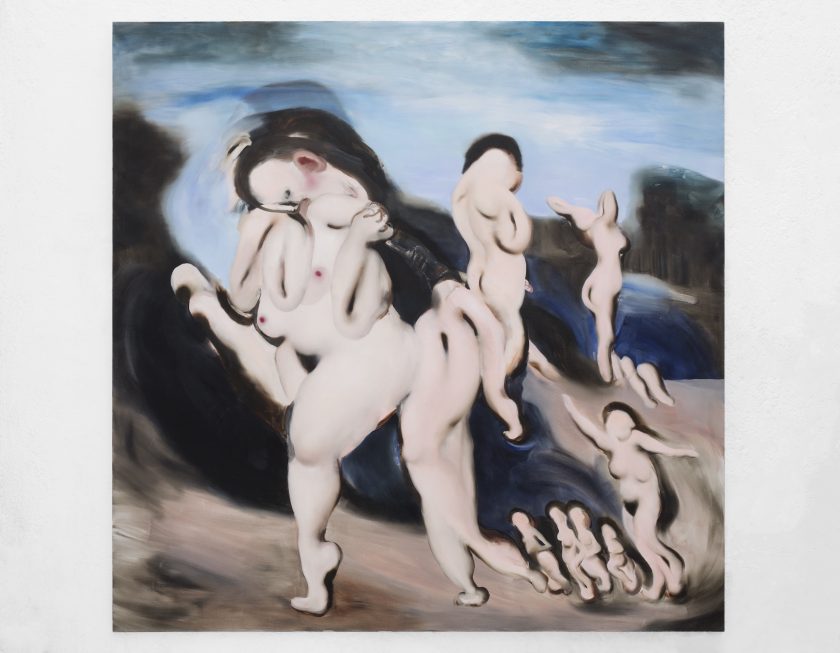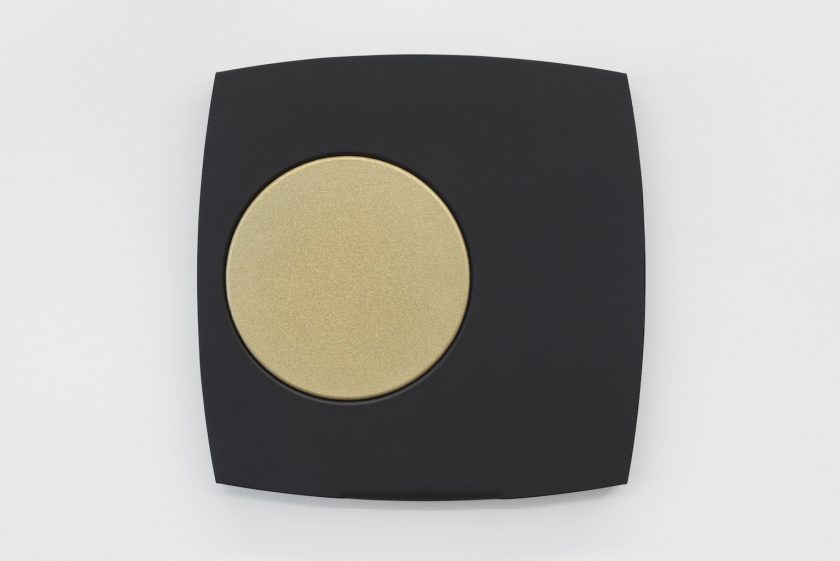 Sylvie Fleury: Shame
Sylvie Fleury has developed two exhibition concepts for Mehdi Chouakri, for the gallery's two locations (Fasanenplatz and Mommsenstraße), showing her feminist-conceptual work of the last decades. One example is how Fleury takes works of famous (male) artists and adds provokingly feminist connotations to them. 
When: Sep 12 – Oct 31, 2020
Where: Mehdi Chouakri, Fasanenstraße 61 (Entrance Fasanenplatz), 10719 & Mommsenstraße 4, 10623 
Marta Górnicka: Multitude
In Multitude, Ebensperger Berlin, in collaboration with Luxoom Lab, is presenting the first monographic exhibition of works by Marta Górnicka, including film/sound installations of some of her most notable works. The exhibition title indicates the radically political dimension of Marta Górnicka's artistic exploration. 
When: Sep 12 – Nov 08, 2020
Where: Ebensperger, Krematorium Wedding, Plantagenstraße 30 (across from no. 10), 13347