We're bringing you our favorite projects from ARTCONNECT this week, featuring a selection of sculptural installations, animation, and photo series.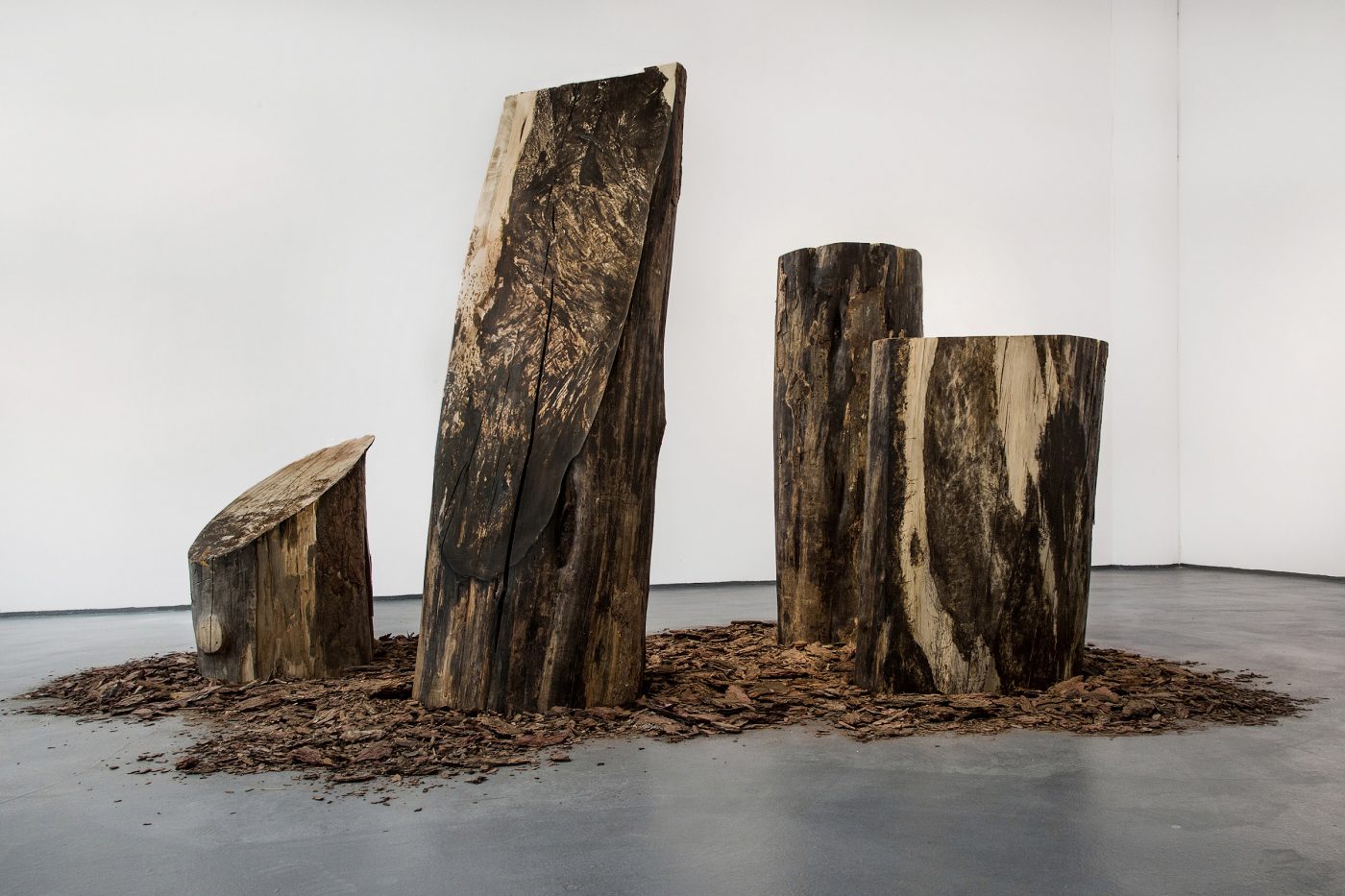 About the project
Bicheng Liang's work focuses on the subtle traces of time beneath landscapes and natural materials, which leads to approach the exploration of the intuitive spiritual experience. Inspired by geology, ecology, and traditional Chinese philosophy, he uses organic materials such as rocks, petrified wood, logs, and plants to create. The texture, weight, color, temperature, and volume of an object, for him, are all the externalization of the time that it holds — a stone, a piece of wood, are all containers of time. In the work "Standing Trees, Weeds, Streams and Uplifted Rocks", he screen-printed images of landscapes onto the profiles of the large woods to reveal the concepts of time that seem static yet grow and change slowly and surely and immortalize the insignificant moments in nature. As an immersive work, it engages people to walk into it, touch it, and even smell it. In the intersection and parallelism of the multi-sensory, our feelings synchronize within a fleeting moment.
About the artist
Bicheng Liang, born in China, now lives and works in New York. He received his Bachelor's degree in Fine Art at the Central Academy of Fine Arts where he developed the printmaking concept into multi-sensory space. He is an MFA candidate at Columbia University, specializing in visual arts. As an interdisciplinary artist, his work is multifaceted including large sculpture installations, photography, ceramics, and printmaking, focusing on the subtle traces of time in the landscape and natural materials. Liang's work has been exhibited at museums both nationally and internationally, including Curatorial Practice in the School of Visual Arts (SVA), New York, CAFA Art Museum and Tsinghua University Art Museum, China; and International Print Triennial Society in Krakow, Poland.