Check out our favorite projects on ARTCONNECT this week — featuring photography, mixed media, virtual reality, painting and installation.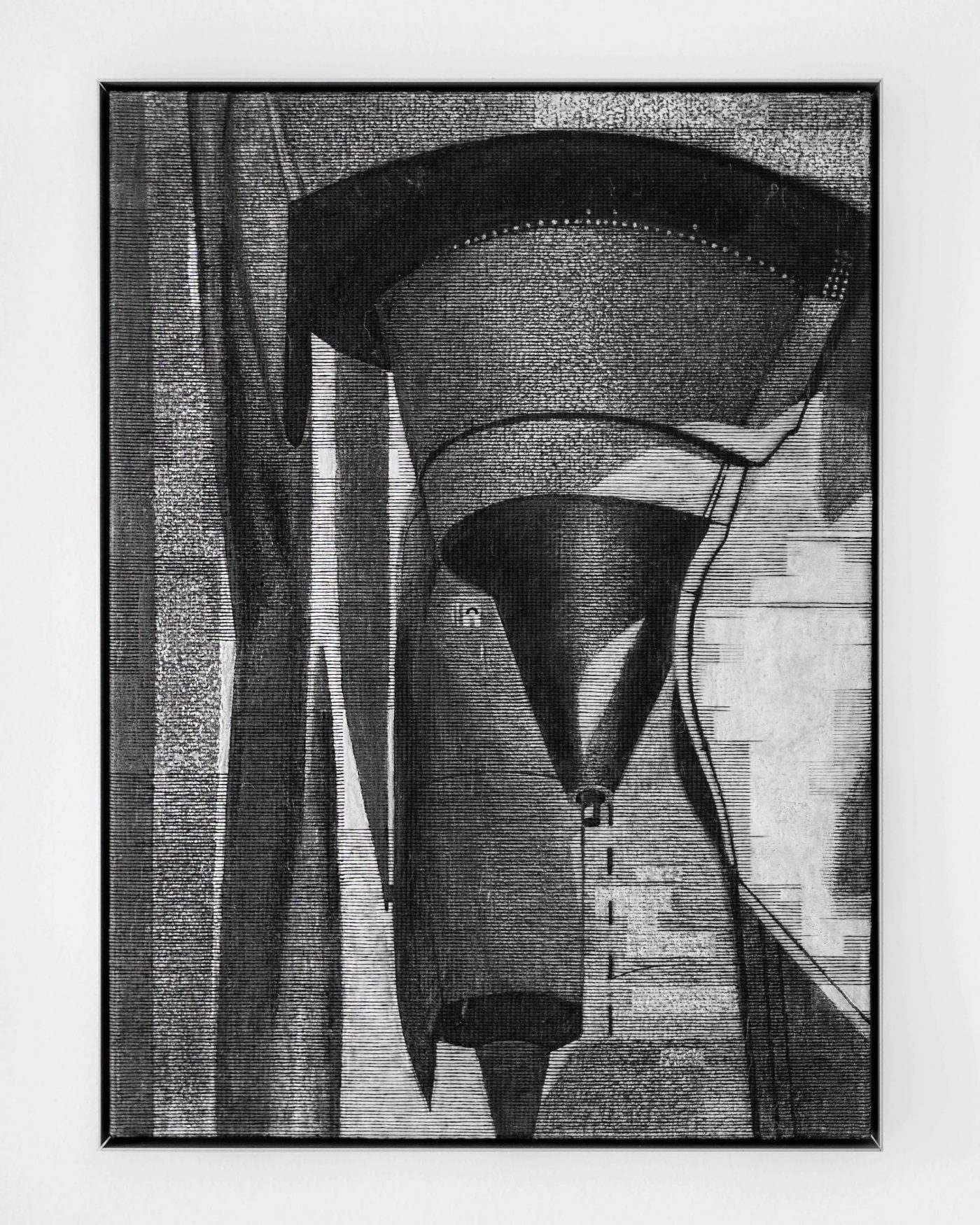 by Daniel Hölzl
Recycled carbon fiber, aluminum, paraffin wax, 80 x 110 x 5 cm, 2020 – ongoing series.
About the artist
Daniel Hölzl is currently studying Fine Art / Sculpture at Kunsthochschule Berlin Weißensee. Hölzl's work has been featured in a number of exhibitions in Germany, Austria, the UK, and Croatia, including Chelsea College of Arts, London and Meinblau Projektraum, Berlin.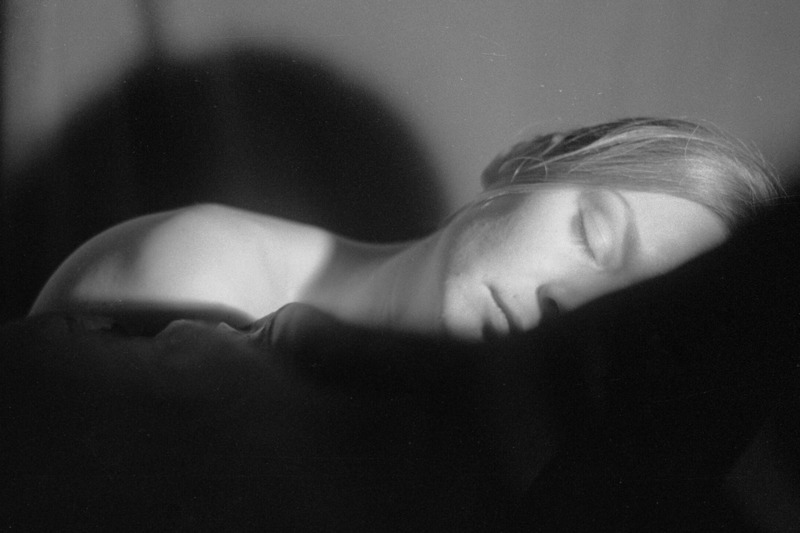 "When standing in front of a landscape the eye is caught by either the harmony or the discordance that its composition creates. Such natural architectures, depending on their structure, can transport who is watching into personal associations and provoke an immediate emotional reaction.
In the same way the body with its shape generally has an enormous impact on one's sensitiveness. Nevertheless what generates the emotional reaction is not its mere aesthetic but what lays behind: the dimension that exists between the posing person, the expressed feeling and the background of the viewer.
The work was shot on a tripod (Manfrotto) with an analog small format camera (Nikon F3) – Focal length: 35mm and 50mm."
About the artist
Francesa la Franca studied photography at OSTKREUZSCHULE in Berlin. She has participated in residency programs internationally and her work has been featured in exhibitions and presentations in Senegal, Greece, Germany, Italy and Iran. "The Latent Nude" was the subject of a solo exhibition at Ori Galerie, Berlin in 2015.
Holofrenia: Interactive Sonic Worlds in Virtual Reality.
Holofrenia is a nod to the original immersive technology: Dreams.
Holofrenia imagines reality as simply an exponential sound that evolves spatially for all eternity.
Created with Patch.XR and Oculus Quest.
About the artist
Julian Bonequi is a hybrid artist and transmedia producer working with sonic immersion and mixed reality. He is the recipient of a number of grants and awards, including CTM 2017 Radio Lab, Berlin; the Mexican Support Program for Production and Research in Art and Media, 2016; and the Konzerthaus Berlin Award for Interactive Composition in 2019. He has taught New Media Art in Mexico City and Masters-level animation courses at universities in Spain. And he has performed extensively with orchestras and ensembles in London, Berlin, Madrid, Barcelona, Istanbul and Mexico.
"When I began working on these paintings in the fall of 2019, I was thinking of our relationship to nature and our age of fragility. In the end, the work resonates with this moment of crisis in the environment, both for climate change and Covid19. It fits for good reason, because the pandemic has laid bare that we are intimately tied to nature – its beauty but also its threats.
The overall theme in this selection of works is what we might call our "spiritual" relationship to nature and to each other. Figures are in transformation, or changing in relationship to nature and the environment. The works relate to very concrete forms and ideas that are based on narratives, real or imagined situations, environments, and symbols.
The works in this series explore the kind of light cast by a summer sunset, a light that stretches far into the evening. Light still glows after the sun has gone down behind the horizon line. I have had a long fascination with the light in the prints by Japanese ukiyo-e artist Utagawa Hiroshige, and in the paintings by French and Italian painters such Nicolas de Staël, Giotto, and Piero della Francesca. One could argue that light is an active element in these works, just as much as the subject matter.
This new body of work was painted and printed on silk, as opposed to the linen of my past works.."
About the artist
Michael Markwick is a painter currently based in Berlin, Germany. He studied fine arts at Calvin College, Michigan (BFA) and Indiana University (MFA). Many of the pieces from "Sunshine for a Long Midnight" are currently on view in his solo exhibition at Galerie Born in Berlin (running through September 5, 2020).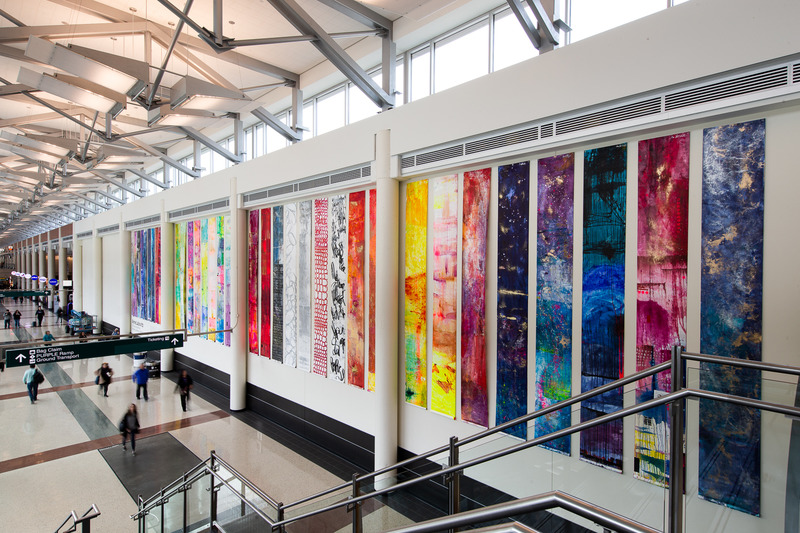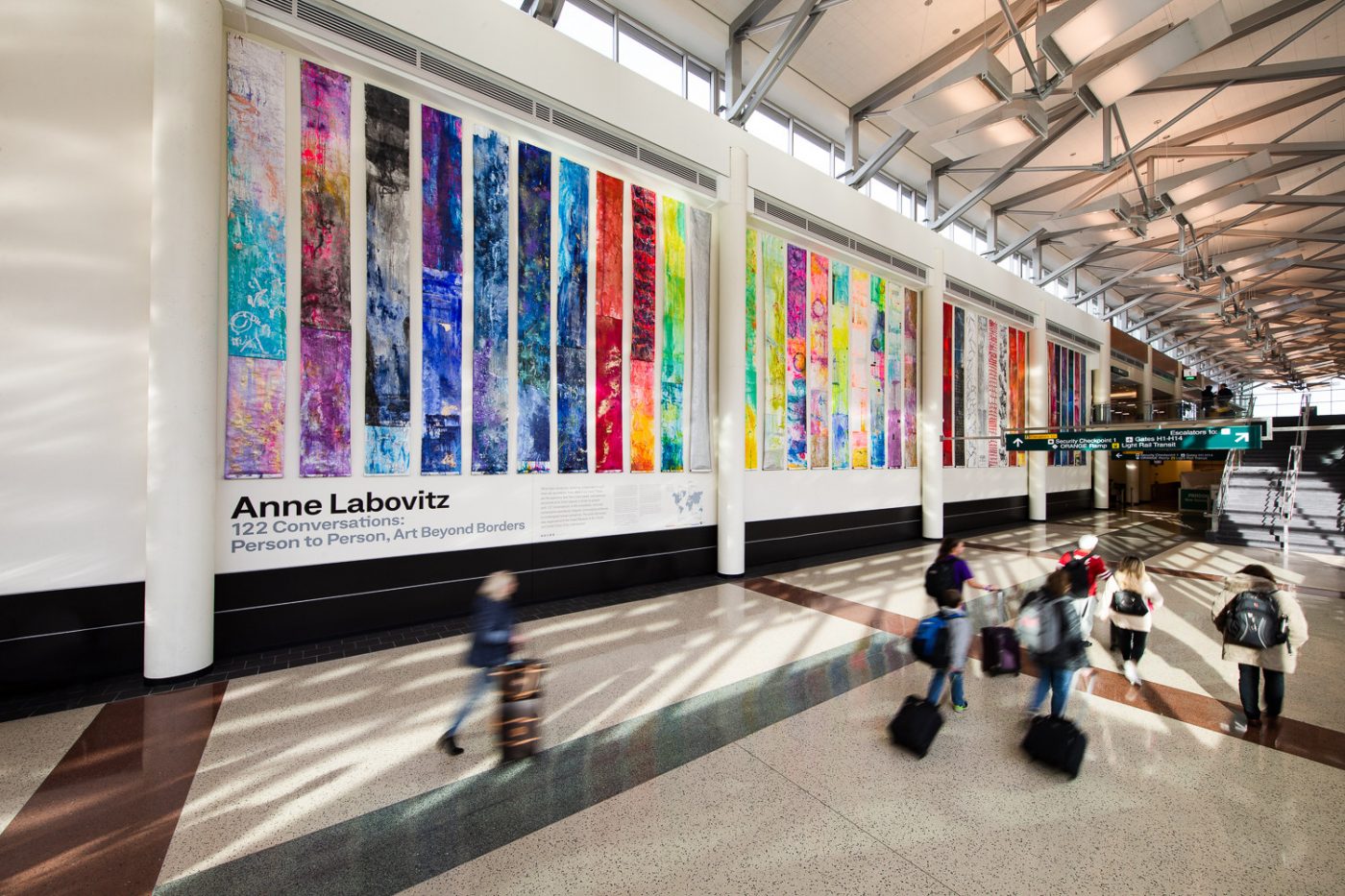 "122 Conversations: Person to Person, Art Beyond Borders is an artist-led project based on the art of engagement — art derived from the process of interconnection and cross-cultural dialogue. Organized by the Tweed Museum of Art and in collaboration with Duluth Sister Cities, International and University of Minnesota Duluth, School of Fine Arts, the project celebrates the combined 122 years of relationship with Duluth's five sister cities: Rania, Iraqi Kurdistan, Växjö, Sweden, Petrozavodsk, Russia, Thunder Bay, Canada and Ohara Isumi-City, Japan. The project is a catalyst for positive social change, one individual at a time."
About the artist
Anne Labovitz is an artist, educator and arts advocate based in Minnesota. Her practice spans painting, drawing, printmaking, and experimental film and sound. Her work has been exhibited throughout the US and abroad in a number of group and solo shows. The artist-led project 122 Conversations, founded by Labovitz, is currently installed at Minneapolis International Airport. Labovitz is a member of the Board of Trustees for Walker Art Center in Minneapolis, and is represented by Burnet Fine Art & Advisory, Wayzata.