We're bringing you our selection of favorite projects on ARTCONNECT this week, featuring painting, mixed media, light sculpture and installation.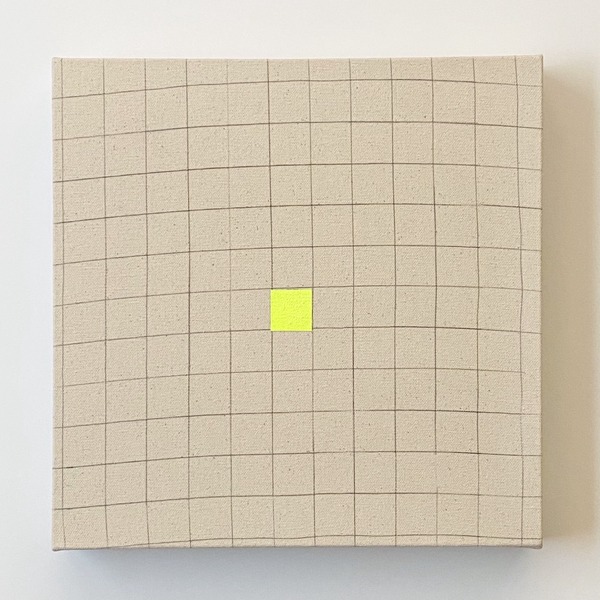 by Evi Pangestu
About the project
Stretched Lines is a series of painting investigating the idea of intention in the state of discomfort. Having used to constantly adapt to changing places, the current lockdown has put a break to change, bringing me to reflect upon the control that people seem to no longer have.
I believe that humans are driven with the tendency to manage things in a perfect grid system according to their own standard and acceptance. However most of the time, we are under a bigger structure that requires fixing with agreeing and disagreeing, consequences and compromises.
About the artist
Evi Pangestu (b.1992, Indonesia) is a painter who investigates rebellion and control within the parameter of convention. Working mainly in squares, she reconstructs the form and uses color to highlight the modification. Evi is currently based between Jakarta, Denver, and London. She has lived and worked itinerantly since she graduated from Royal College of Art in 2019.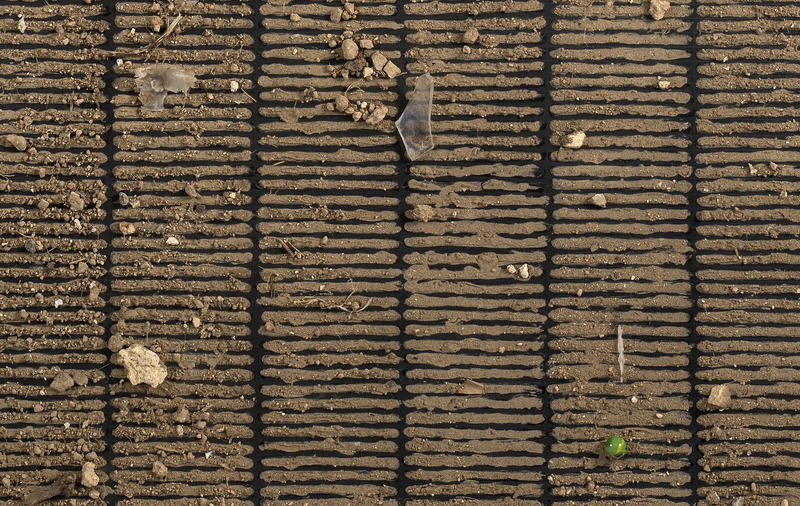 About the project
'25-37 Triq it-Tigrija, Nadur' is a work that was part of a solo exhibition titled 'In Between Obliterations' in Malta. The work is a response to the ongoing demolition of houses which are replaced by new construction in Malta Maxine reflects on these constant changes to our surrounding and familiar built environment and invites the viewer to question what is being demolished and lost, why is this constant change occurring and how is our environment changing.
Text written by Raffaella Zammit.
About the artist
Maxine Attard (b.1986, Malta) is a visual artist and a graduate of the University of Brighton, U.K. (MA Fine Arts, 2011) and the University of Malta (History of Art, 2008). Maxine works in multiple media including works on paper, works on wood and site-specific installations. Maxine is based in Leipzig, Germany and Malta.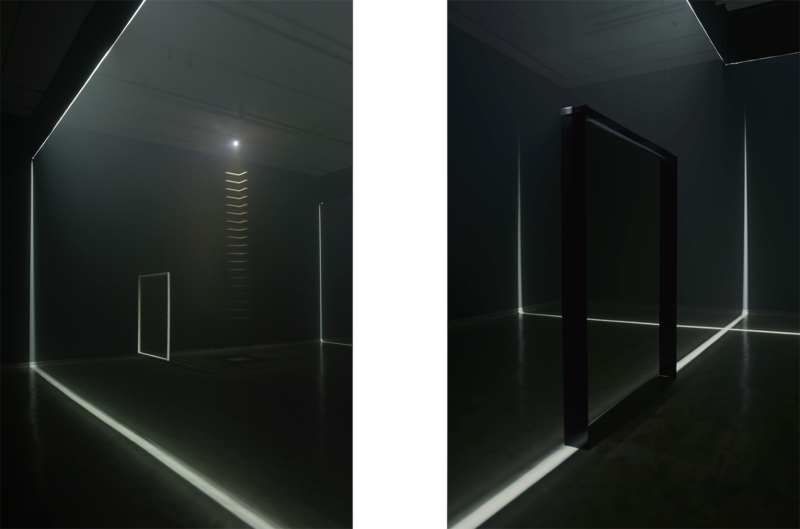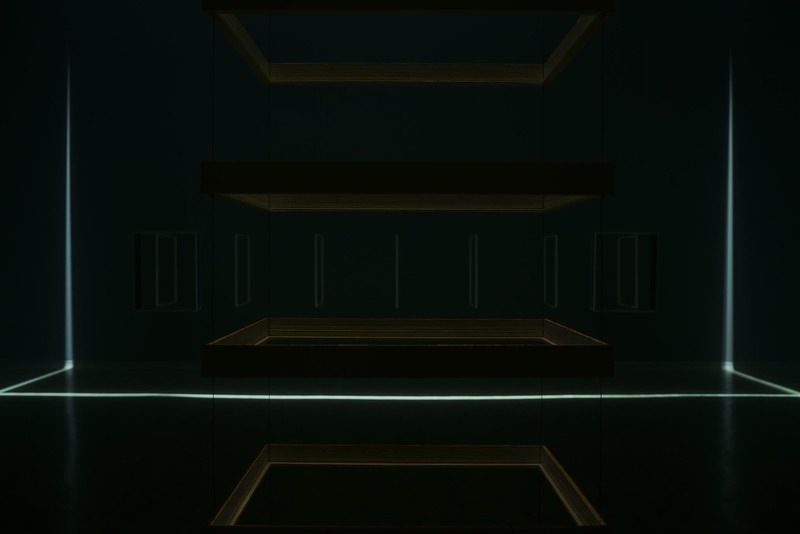 About the project
'Here and Now' (2019) is a spatial work where gallery space is defined by walls of light that can be seen but cannot bar one from going through them.

 The relationship between observer and space frames the artist's perception of reality. Throughout Sornrapat Patharakorn's career, an interest in this relationship is a noticeable recurring motif, which is attributed to years of architectural studies.

 'Here and Now' (2019) is originally the counterpart to 'Now, Here and Elsewhere' (2019). It is made to inspect the typology and metaphysical aspects of gallery spaces and their development from, and relationship to, the prehistoric and historic spaces we consider 'art' spaces.
The work is intended to incite inspection on U-Topos, the placelessness and timelessness in spaces from palaeolithic caves where mankind found their first art, to Plato's cave allegory, to white cube space described by Brian O'Doherty; and also inspection on how each of us perceives the space itself that surrounds us, by stripping surrounding aspects to the perceptual essence of the white walls that frame our perception; like how the box frames the beetle in Wittgenstein's analogy. Because it links the worldly rule in all situations where we 'read' and 'write' different realities as we live our lives in our shared space.
About the artist
Sorn Patharakorn (b.1991 Bangkok) is an artist whose practice consists primarily of light and spatial installations. With experience as an architect, his area of focus has a foundation in phenomenology and architectural studies, imposed with ontological queries. Patharakorn aims to investigate the relationship between objectivity and subjectivities which form our social truths through the ties of abstract, immaterial forms of spaces defined by his works and the contexts in which they are situated.
by HOKORI Computing (Katsuki Nogami, Artist, Concept, Video, Sound; Kazuya Horibe, Engineer, Researcher; Ritsuko Miyake, Artist, Hardware; Tatsuya Ishikawa, Engineer, Artist, Hardware, Research)
About the project
Hokori is a Japanese word, which means dust. Japanese language usually separates Hokori and dust. Dust is more natural — called Chiri; Hokori means more artificial dust. It is born in a person's living environment and is composed of various materials including artifacts and natural objects such as fibers, dandruff, red pollen, earth, earth fragments, gobs of pathogenic bacteria, and is gray. It is a mass. And hokori gathers voluntarily in places where people do not act — the ruins where people have disappeared and the back of electric appliances. It is formed by accumulating without anyone noticing. Focusing on the face-to-face and temporal nature of the hokori formation process, I thought of hokori as an organism living symbiotically behind people's lives. Hokori as a living body comes into existence only at that place due to the environment, such as people's living spaces, at spontaneous places of occurrence, temperature, humidity, wind, topography.
In this exhibition, using the characteristic that the hokori is charged, it generated an electric field by static electricity and caused hokori's movement. Hokori in the electric field shows uncontrollable behavior due to its interaction with the in-box environment, such as its lump condition, attraction and repulsion forces between slugs, sand topography, humidity, and temperature. Since it converges to a stable state when it constantly continues to be charged, running the charging device in an irregular fashion and executing static elimination position-specifically opened the environment to the outside of the box and gave the space-time distribution of the electric field. As a result, hokori responded to the flow of the people at the venue. In addition, the hokori displayed here is what we plan to discard as garbage, and have collected near the venue.
Nowadays, due to the rapid development of AI, the definition of life is also fluctuating. Could we call intelligence human? How about a YouTuber? Many dead people are still on social media. Man Ray entitled a photo of "big glass" by Marcel Duchamp as "Dust Breeding". He called it breeding, as if it were life. It is a factor that can be said to be an artifact, born of necessity rather than accident. It is a ready-made, which is also a trace of electronic appliances and human beings. It makes us feel like the shadow of capitalism. Andy Warhol stated excessive capitalism; this HOKORI shows the end of that capitalism. This is a critical and contemporary discovery of material such as error in the modern era, where everything is being digitalized and virtualized.
Also in the digital world, HOKORI never happens, it should be removed. But those errors have a bunch of information and memory. An AI tried to remove noise from the old Japanese movie "Rashomon". But this noise was a representation of summer to the Japanese. As in this example, error can have a different meaning for people. We should focus on error in the digital age.
About the artist
Katsuki Nogami was born in 1992 in Japan. He was a participant at Olafur Eliasson's Institut für Raumexperimente at Berlin University of the Arts (UdK), and a researcher at the Topological Media Lab at Concordia University. In 2015, he graduated from Musashino Art University. His work has been shown at FILE and WRO, Scopitone, International Image Festival Spain, Ars Electronica, Sapporo International Art Festival and Roppongi Art Night.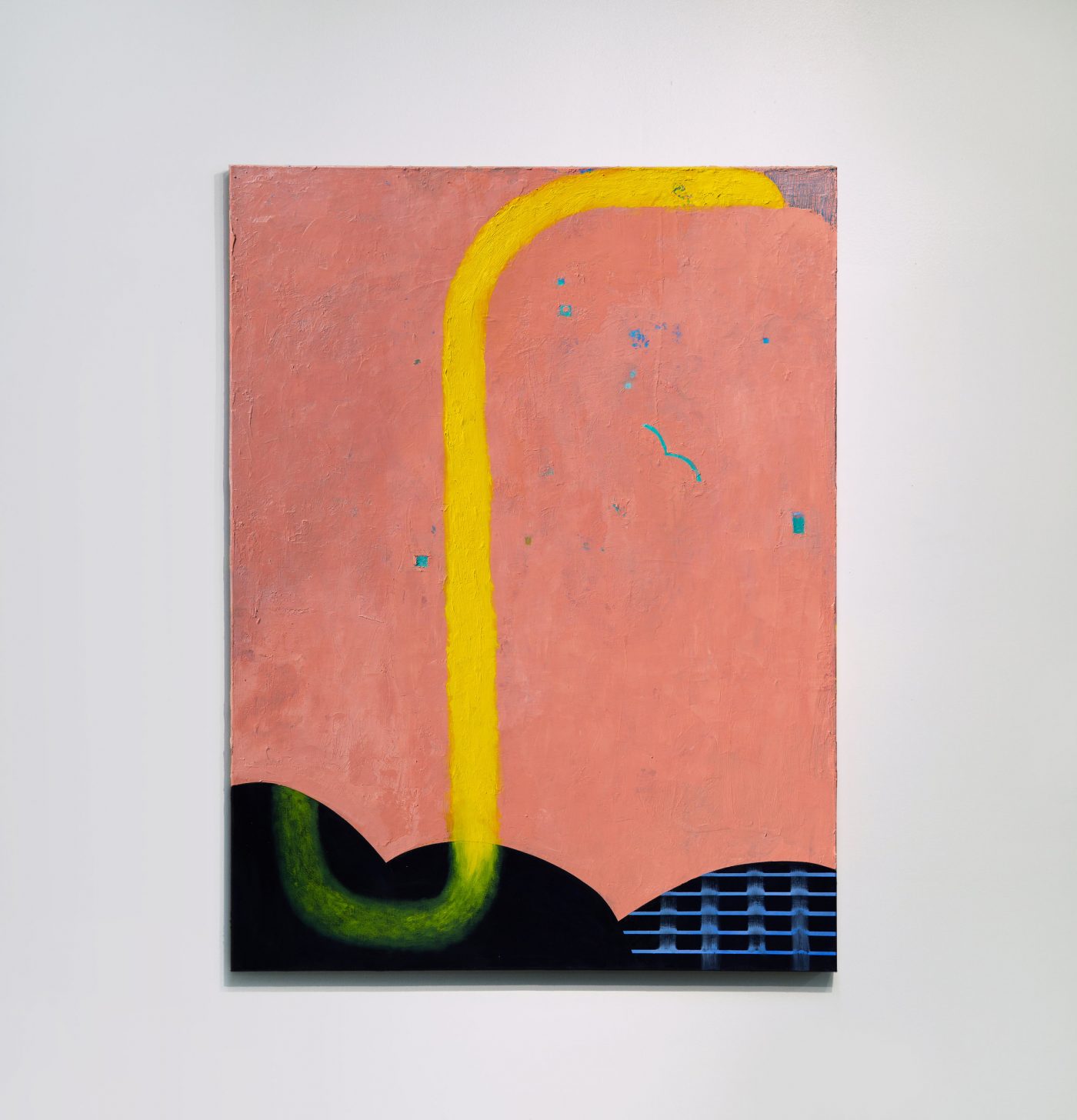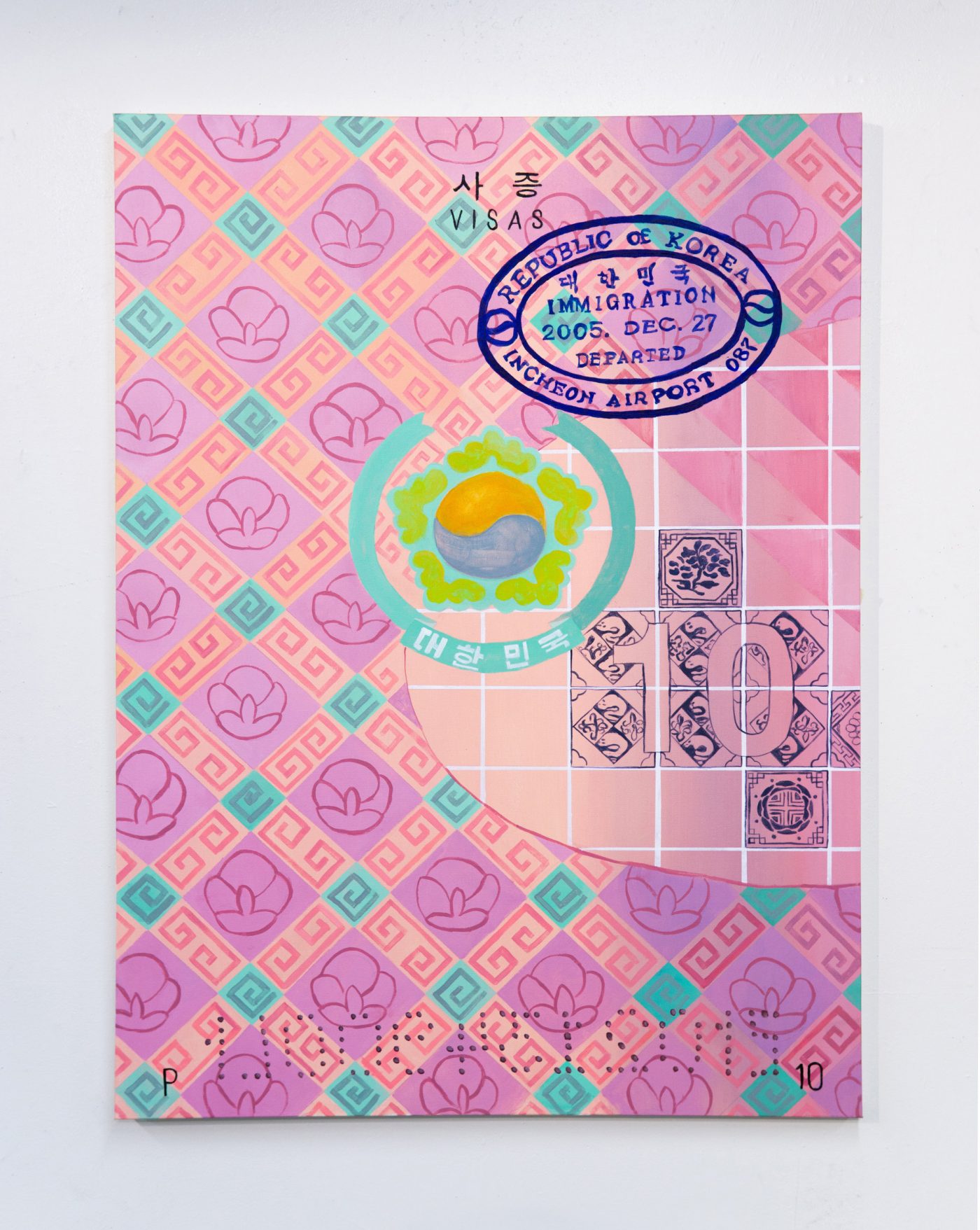 by Kevin Kwon
About the project
My work is a result of an exploration of the gap between painting and sculpture. Working in both two-dimensional painting and three-dimensional sculptural painting allowed a distinct and inclusive approach.
Abstract is present, composed on the surface by painting and constructing with the use of dislocated forms, layers and vivid colors that are referenced by South Korean passport. A non-narrative context of the sculptural painting is a metaphorical reference of moving from place to place, which is coupled with cross-experience of living in both Korea and America.
As a culturally dislocated artist, I recognize these concepts of 'home' and 'being welcomed' were blurred and unknowing. These concepts allude to a full curiosity to express a sense of space and movement into a visual form, which echoes into a sense of new start in a new place.
The work process demands to recreate and revisit the moment into a visual form that is woven with multiple layers, lines, geometric/organic shapes, and mark-making. I compose through coats of vivid paints to show my internal inquiries to external projection. I let my instincts to arrange, stack, and layer each dislocated elements and construct a sense of space on an untreated surface.
About the artist
Kevin Kwon is a Korean-born painter, and an MFA candidate at the George Washington University – Corcoran School of Arts and Design, in Washington D.C.