Welcome to our weekly selection of favorite projects from the ARTCONNECT community! This week we're pleased to share a selection of video art, photo series, and paintings.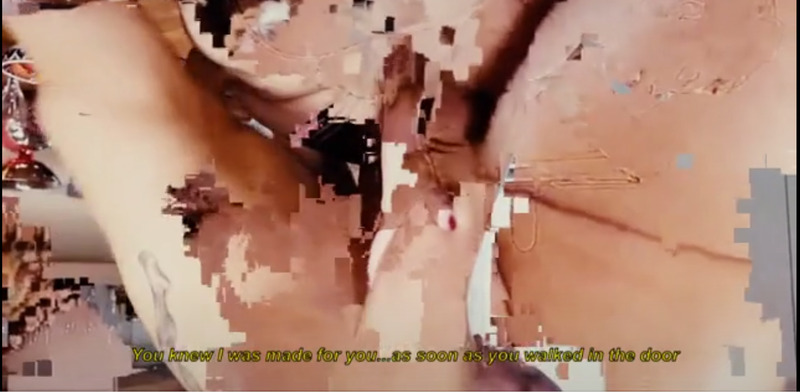 About the project
The relationship between public spheres and the feminine and the marginalization of women's sexual protagonism. Normality of advertising that still treats the woman figure as a product, the art market that petrifies us as muses, religions that treats us as its servants, and constant abuses — from the imposition of standards that escape the ethnic and cultural context of our origin, to jargons co-created by the media that corroborate to blame us in legal and social treaties, even as victims. The codes used are of universal communication and the aim of this project is to appropriate and corrupt.
The body transitions between public and private. It explores the method in pornographic digital bases in order to challenge current cultural values, exposing them. Everything is discussed on the Internet, transcending geographical speech; borders, nationalism – behaviors are corrupted as they corrupted to strategically create its power devices – oppression and morality towards female sexuality.
The body as a representation of a product being constantly deconstructed. It represents the abuses that are present in advertising/systemic discursive tactics, consequentially in the stereotype of social imagery. The body of women from underdeveloped countries – in this case, an Ibero-American (the artist in question, Latina) – used explicitly in a political-economic arena.
About the artist
Luiza Jesus do Prado (1988 Guaratinguetá / Br) is a Brazilian trans-disciplinary artist — searching for solutions through the intersection between art and sciences. Prado has participated in a residency at the Museum of Contemporary Art in Bogotá (Colombia), and her work has been featured internationally in exhibitions, festivals and biennales, including Biennale Internationale de Casablanca and International Photo & Video Biennale at Changjiang Museum of Contemporary Art, among others.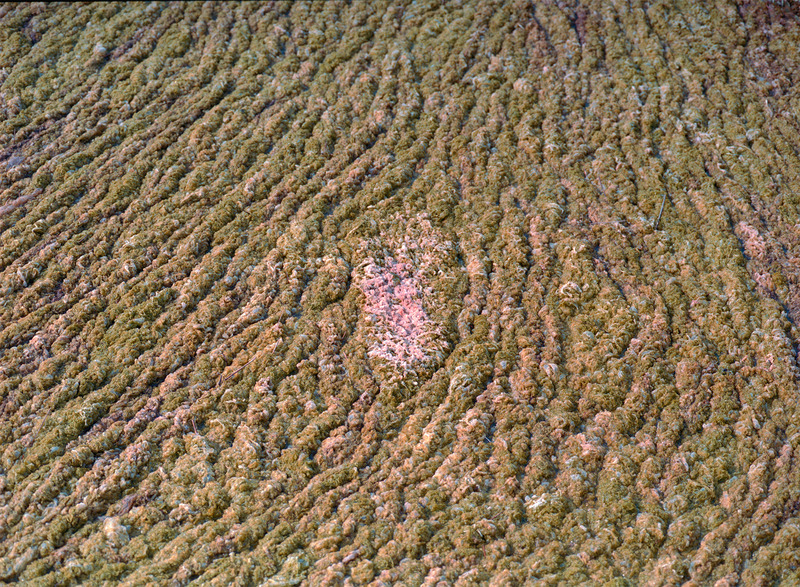 About the project
Sweet Microverse,' performs a kind of 'in-folding' as a response to the conditions imposed by a global pandemic. The series was built upon a daily two-mile walk through the marshland of coastal Suffolk.There, a sense of universal decay is witnessed in a calm, accepting, even sweetened mood, as conjured by the photographs' pale pastel jewel tones, candyfloss pinks, and sugary purples.
As the wider macro-economic world both slowed to a standstill and underwent rapid (negative) change, the 'microverse' of these photos attends to the minute stagnations and transformations of the natural world. Capturing tiny restless bugs in moments of pause, days out from their birth, days out from their death; and meadows of wildflowers, different every day, as they unfurled, shifted, bloomed and fell.
The only direct sign of that outer world here is in a picture of a skid mark on a road – from a car long gone. And this is set suggestively beside a close-up of moss, which, like the road, is also scarred, though here by a fungus, its green dying into brown. A comparison between the two images is invited, hinting towards the wider world's decline: the car will go, the moss will go, so any of this could go too. How better to signify this sense of something leaving, something ending, than with a sunset?
This colour scheme is extended from nature into works of watercolour. The aged pigments of a 1968 paint box were used to make multiple new paintings, which were then abandoned – in a kind of therapeutic processing of the contradictions of lockdown: being forced to sequester yourself in a tranquil space which is nonetheless constantly invaded by news of upheaval, uncertainty, and disaster.
The paintings themselves are not shown. The choice is made instead to privilege zoomed-in scraps, streaks on a wall, and a scrunched-up cluster of masking tape. The overall impression is of a bitter-sweet itemisation of types of decay and abandonment, echoing the forces of the unseen human world beyond.
Text by Jonathan Lyon
About the artist
Sophie le Roux's photography is almost entirely preoccupied by texture, color, and chance. She frequently uses expired film to produce unpredictable, aleatory pictures, and is fascinated by the accidents that occur at the beginning and end of the roll: a counterintuitive blaze of color, an elegant chaos of shapes. The camera is encouraged to create something new out of what she's pointed it at, so that the final result seems to merge the external world with an interior imagination: a photograph captured in the act of capturing itself. The unusual is discovered inside the usual.
Sophie's moving and still images have been published online and in print in The British Journal of Photography, AQNB, LOLA Berlin, Rolling Stone Italia, The Daily Telegraph, The Guardian, and exhibited at The Strasbourg Biennale, Alte Münze, Air Gallery, ONCA, among others.
About the project
My work revolves around the human figure and its function as a signifier of the human identity. I see the latter through the lens of postmodern theory, as something multifaceted, fragmented and always in flux, an outcome of a layering process. In my images I explore the ways the human body is visually misrepresented in mass media, and I aim at subverting what the viewer expects to see. The elements of human identity that are absent from the beautified versions that dominate visual culture serve as a starting point and material to produce assemblages of fragmented figures.
About the artist
Martha Zmpounou is a visual artist, an illustrator and a lecturer based in London. She holds a degree in Fine arts, an MA in Painting from Aristotle University of Fine Arts, and an MA in Illustration from Central Saint Martin's College of Art. She has received several awards, including the Cass Art award from the Royal Institute of painters in watercolours, the De Laszlo Foundation Award from the Royal Society of Portrait Painters, the Secret Art Prize, and she was shortlisted for the Jerwood Drawing Prize and the Ashurst Emerging artist Prize. Her work has been exhibited and published widely in the UK, Sweden, Germany and Greece. Some of her exhibitions in the UK include the National Open Art Competition, Jerwood Drawing Prize, the Royal Society of Portrait Painters, the Royal Institute of Watercolor Painters, The Sunday Times Watercolor Exhibition, the Royal Society of British artists, The Threadneedle Prize, the Discerning Eye, Modern Panic III, Xhibit and AOI's best of British Illustration Images 35. Her work was selected to be published several times in Aesthetica's annuals, Creative Works, ArtMaze Magazine and Create! Magazine. Her professional portfolio also includes collaborations with several clients including Nike and University of the Arts London (UAL).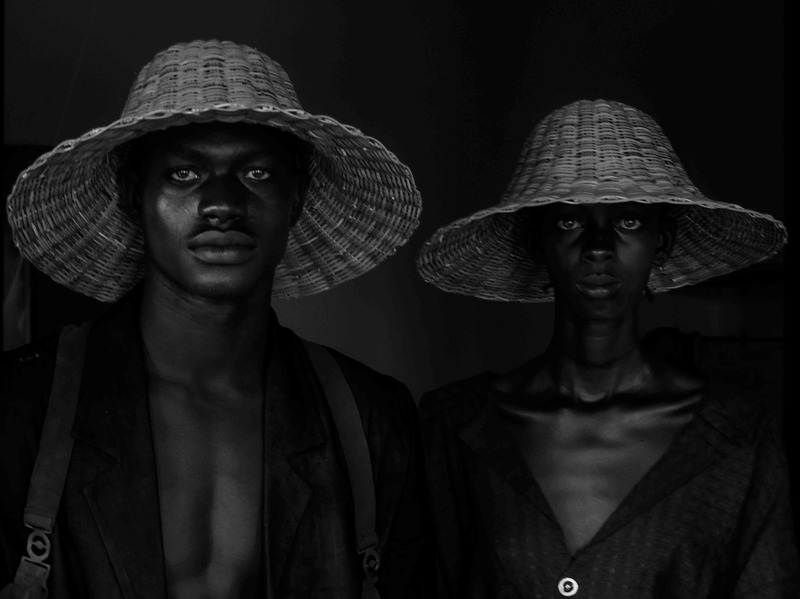 by Ngadi Smart
About the project
This is a story on the many facets of the word Latitude: More than a system for mapping the world, latitude also means "freedom of action or choice." Atmos Magazine asked me to capture the meaning of Latitude in my culture, through the lens of fashion. In keeping with the magazine's mission, we were conscious of our environmental impact: only local models & designers, materials and fabrics were used, with an eco-responsible vision. Côte d'Ivoire's fascinating architecture always evokes a feeling of nostalgia for the past. One of those places in particular is Grand-Bassam, the old French-colonial seaside town which was once the nation's capital, and is now a UNESCO World Heritage site. It is filled with arresting 19th- and 20th-century architectural ruins; It embodies, on the one hand, colonial architecture and town planning, based on the principles of functionalism and adaptations to climatic conditions, and, on the other hand, a community of the N'zima people, which demonstrates the permanency of indigenous cultures, despite serious environmental issues.
Indeed, from late September until the beginning of November, unprecedented coastal floods swallowed the streets and homes of the Quartier France of Grand-Bassam, a UNESCO World Heritage site. The main roads suddenly became impassable unless by canoes. Numerous historic sites were severely damaged. Coastal erosion, caused by climate change, is a growing problem for West African nations. The region is losing more than $3.8 billion a year to coastal erosion, according to a recent World Bank study. Ivory Coast (Côte d'Ivoire) is the worst-hit country and has lost $2 billion to the rising sea levels, nearly 5% of its GDP. For this shoot, I really wanted to capture this atmosphere of traditional and modern African culture, which reigns heavily throughout Bassam, now at risk of erasure.
About the artist
Ngadi Smart is a Sierra Leonean visual artist based between Côte d'Ivoire and London. She works in the mediums of photography, illustration and collage. The themes in her work fluctuate between female and male power dynamics, to feminism, to female sexuality and are often also fashion and pop culture inspired. Her aim is to show as many representations of African people, and the complexities of what it means to be African, as she can.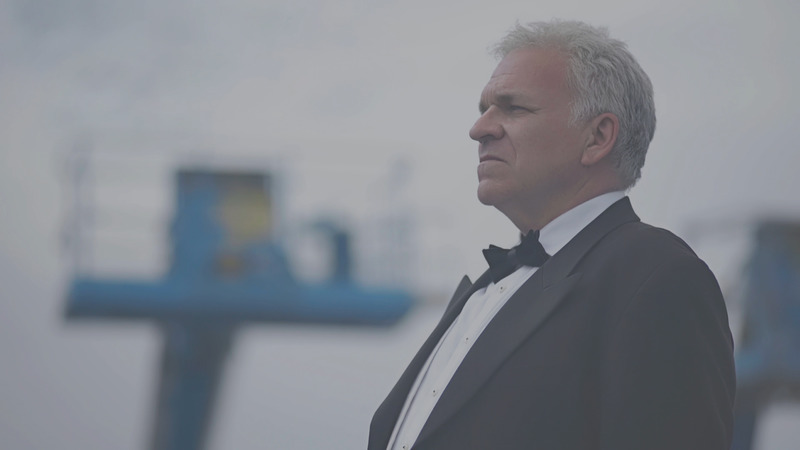 About the project
An opera singer stands on a lifted platform, singing a Martyr's wish for redemption. A counterpoint between the human voice and mechanical sounds of machinery moving up and down. The music, taken from one of J.S Bach's cantatas, is the Recitative Movement which describes the ascension of Christ and expresses the desire to become one with god.
About the artist
Shir Handelsman is a multidisciplinary artist, born in 1989. He lives and works in Tel Aviv and received a BFA from the Department of Multidisciplinary Art of Shenkar College in 2018. He specialized in video, sound, drawing, sculpture, and installation. He is the recipient of the Excellence Grant from the America-Israel Cultural Foundation, 2018.
In his works, Shir explores the relations between sound and visual images by using human encounters and situations, which become surreal and absurd. He creates damaged sound machines, visual disturbances, and manipulations on the image, in order to expose the disruptions that exist in intimate human relations. His works have been exhibited in Kunsthal Charlottenborg gallery (Denmark), Aesthetica Short Film Festival (UK), Jerusalem Film Festival (Israel), Video Art & Experimental Film Festival (New York, USA) and more.