Multi-disciplinary designer Scarlett Yang was awarded first prize in our "Material Hybrids" open call, organized in partnership with Modulor. In her practice, she merges biodegradable and digital processes and materials, working towards sustainable solutions in the field of design.
Scarlett Yang's winning project, "Decomposition of Materiality" (2020), exists in both material and digital form, comprising a biodegradable textile and a virtual showcase simulating its process of decay. Using algae extracts and silk cocoon protein to create the textile, Yang engaged in what she describes as a collaboration with nature, leaving the final design open to transformation — resulting in a living garment that changes over time and in response to the environment. Such explorations of the relationship between tactility and the digital realm are what occupy her current practice.
Yang graduated from Central Saint Martins with a BA in womenswear. She has participated in exhibitions and festivals internationally, including, Dutch Design Week and London Design Festival, and has been featured in publications such as Vogue, Nylon, I-D and BBC News, among others. Her other recent awards include Maison/0 Green Trail and Mills Techstyle Prize 2020. Currently her work is featured in Alternative Futures at Kyoto D-Lab Gallery in Tokyo, Japan.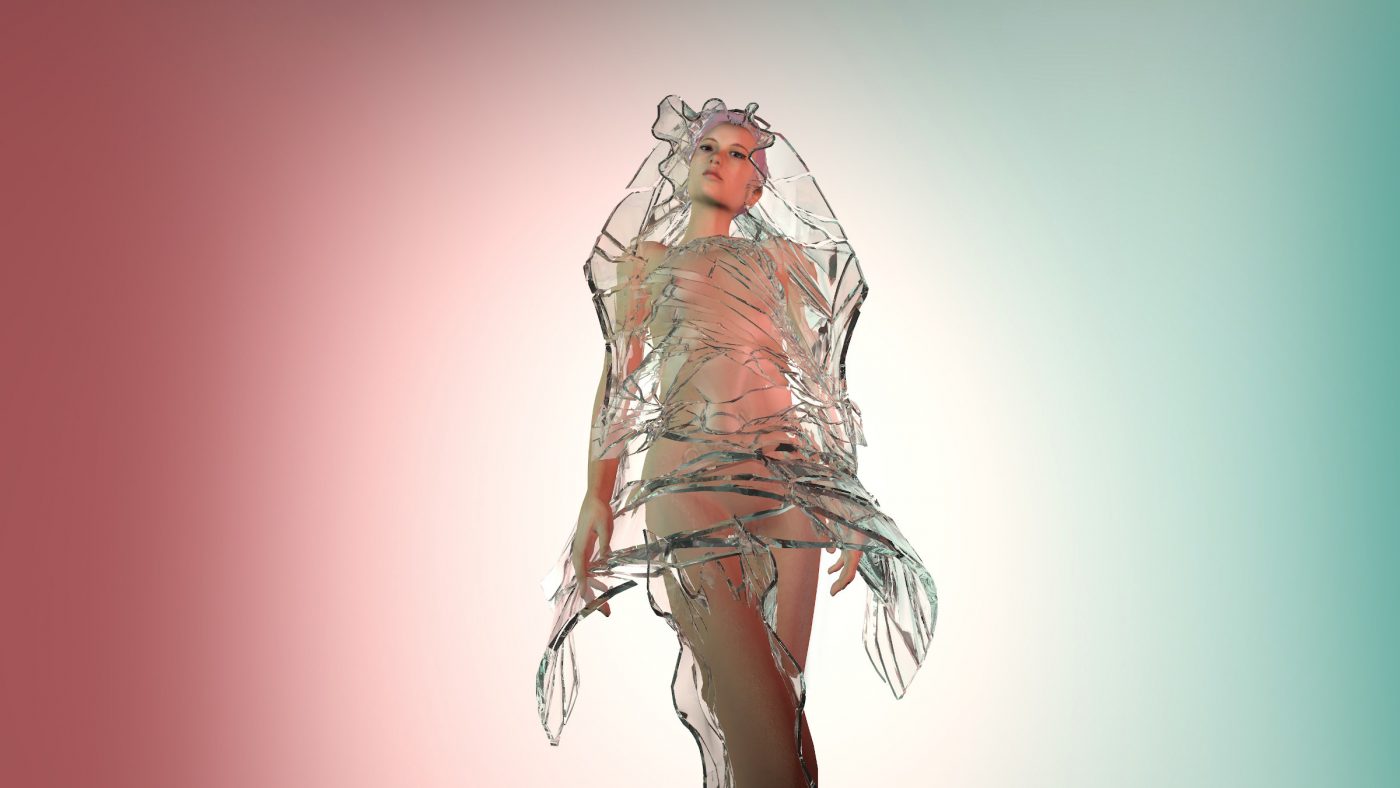 Congratulations! How did it feel to receive the news that your project "Decomposition of Materiality" had been selected?
I am super honored to be selected for the open call. Thank you for your willingness to help me on a journey to contribute to design innovation. I will utilize the opportunity to be a part of creating positive social changes for a better fashion/textile/design industry.
The "Material Hybrids" open call was conceived to open up the possibility of experimenting with new materials. Do you have plans or ideas at the moment for new materials you are interested in working with?
This graduate project was just the beginning of my practice of combining tactile materials and digital media. I'd like to continue developing the biomaterials I designed in this project towards a more commercial/market-ready product, combining digital fabrication and generative design methods to streamline and automate the fashion product manufacturing with this non-woven material. The documentation on the material's decomposition phases is very exciting, as it allows for an open-ended discussion on its potential use — whether on fashion products, interiors or even packaging. So I am excited to see where it ends up.