Monika Grabuschnigg investigates cultural phenomenons and reshapes them in clay. By distorting technological symbols she is telling stories of modern life, love, and angst.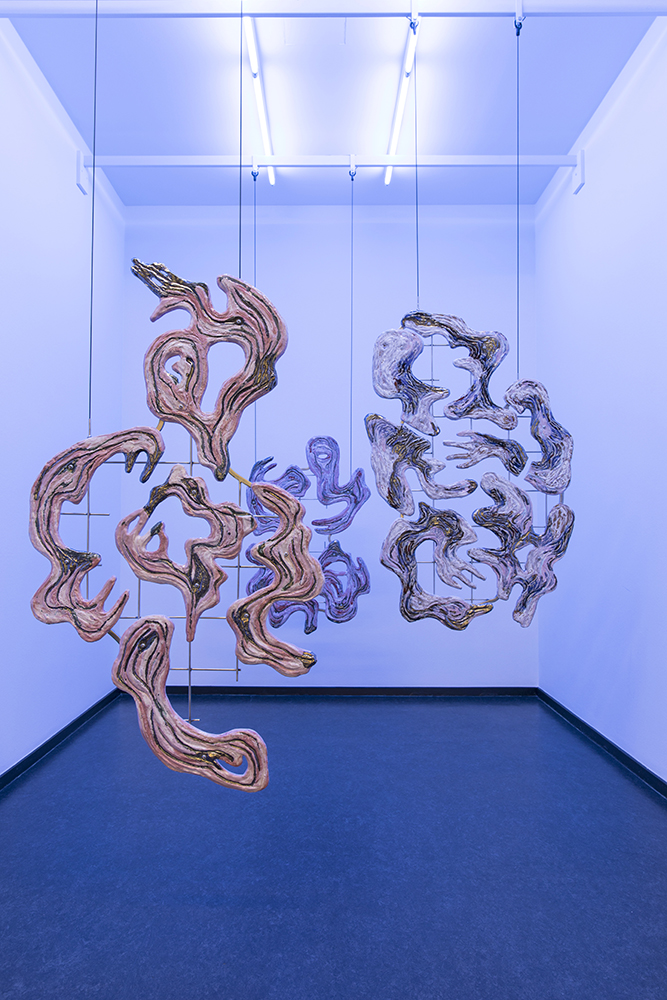 What drew you to become an artist?
I never thought: "I want to be an artist," this was too abstract for me. I wanted to paint, sculpt, make – that was it. I loved to disappear into the quietness of the canvas and my paints. For a long time, I was deeply engaged in contemporary dancing, but in the end, visual arts gave me the most satisfaction, so I enrolled in the Academy of Fine Arts Vienna.
What inspires you?
Visiting exhibitions, conversations with friends, and lots (and lots) of reading, from fiction to philosophy to news. Being as engaged in my surroundings as I can, then having loooong walks to sort out my thoughts, that's essential too.