Through processes of mapping, toponymy (the study of place names), and geographic and environmental shifts, Megan Cope's work challenges colonial notions of a single historical narrative, perspective, and sense of time.
Megan Cope is a Quandamooka woman — coastal North Stradbroke Island (Minjerribah) — currently living and working between Minjerribah and Melbourne.
Since earlier this year, her work has been exhibited in the 2020 Adelaide Biennial of Australian Art: Monster Theatres, which is temporarily closed due to the Covid-19 pandemic. Her video work The Blaktism is also featured in the current group exhibition Rite of Passage at Queensland University of Technology (QUT) Art Museum. Though the museum is temporarily closed, it is possible to experience this exhibition via an interactive virtual tour on the QUT website.
Cope is represented by Milani Gallery in Brisbane.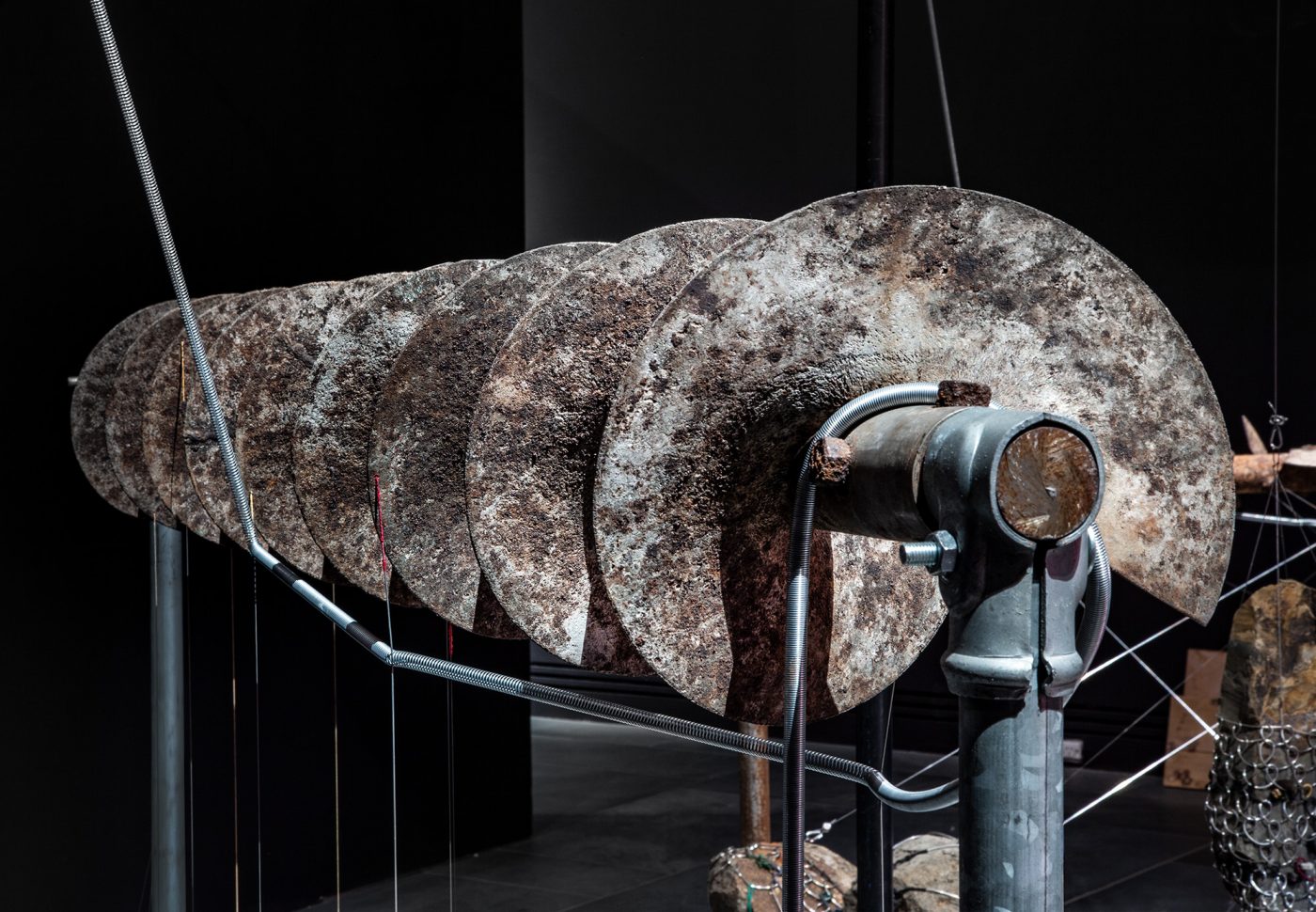 How would you describe your practice?
My practice spans across site-specific sculptural installations, video work and paintings that investigate issues relating to identity, the environment and mapping practices.
The work often resists prescribed notions of Aboriginality, and examines psychogeographies that challenge the grand narrative of 'Australia' and our sense of time and ownership in a settler colonial state. These explorations result in various material outcomes.
Your works have drawn on toponymy in visual interventions as a mode of decolonization. And words and text feature in a number of your paintings and installations — 'Boo!' and 'The Empire Strikes Black I & II', for instance. Can you discuss the role of language and text more broadly in your work?
I think that we really underestimate the power of language and its ability to direct the way we physically and emotionally relate to time, events and the world around us. So I like to connect language to perhaps deepen or directly engage people.
I think that the English language is so limited when it comes to the potential poetry that could inform and deepen knowledges and relations, particularly when it comes to the environment. With my mapping works, the inclusion of Indigenous place names and toponyms is an attempt to decolonize maps of Aboriginal lands, which echo the colonial mythology of Terra Nullius.